PHF 2022-2023 Regular Season in Data Viz
A look at the PHF '22-'23 regular season through the medium of data viz.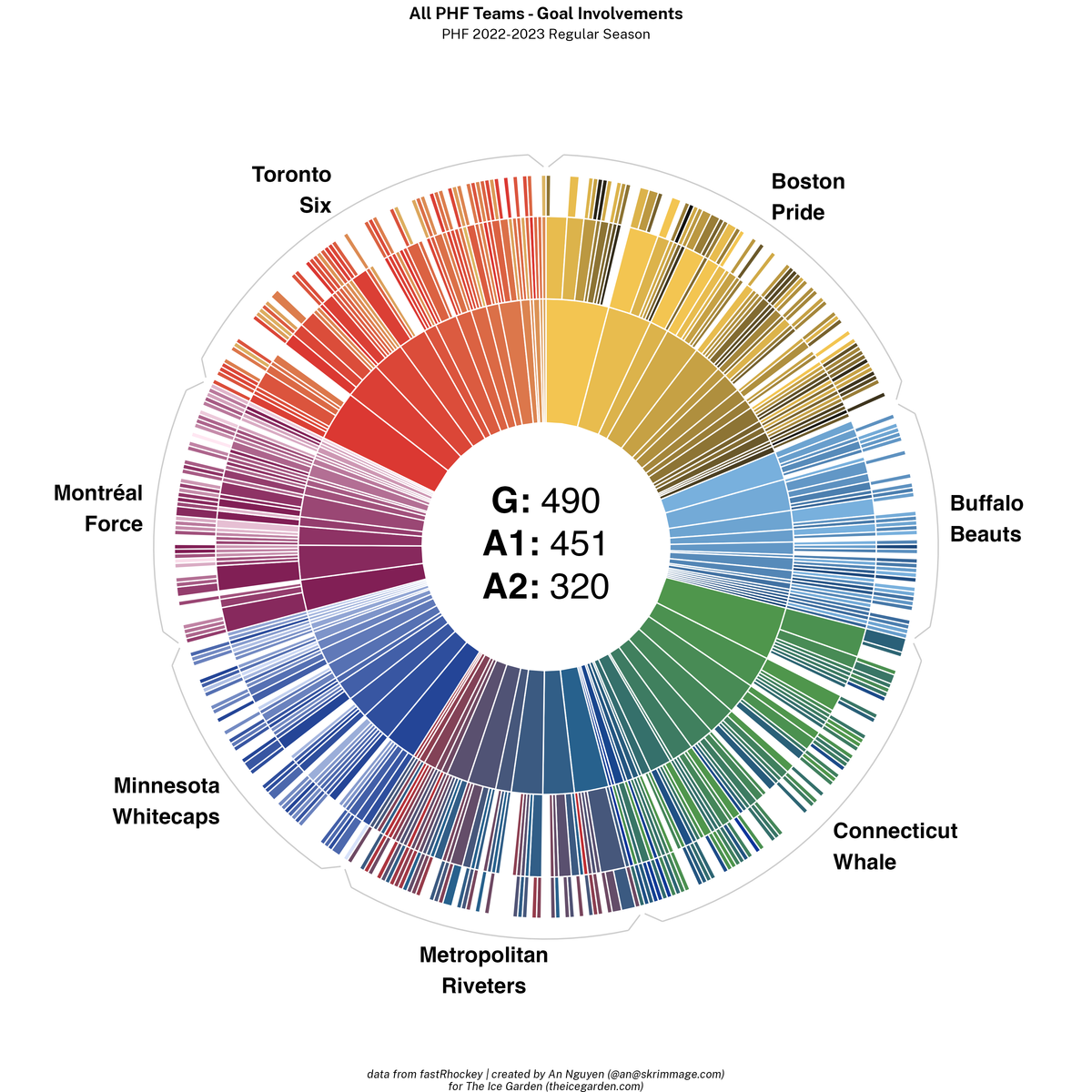 The 2022-23 PHF regular season promised a lot of excitement, what with the raised salary cap and the awaited addition of a seventh team in the Montréal Force. We at The Ice Garden have published a season recap for every single team, that you can and should check out (instead of asking me how long I spent counting on my fingers to find an appropriate seven word phrase), but I wanted to take a look back at the season through my lens of expertise — data visualizations! These data viz look at some of the stats of the season for each team, focusing on whether the team led or lagged on the scoreboard during games, who was involved with the team's goals, and the performance of the team's goalies in comparison with one another and across the league. For more information on how to interpret these visualizations, check out my data viz reference.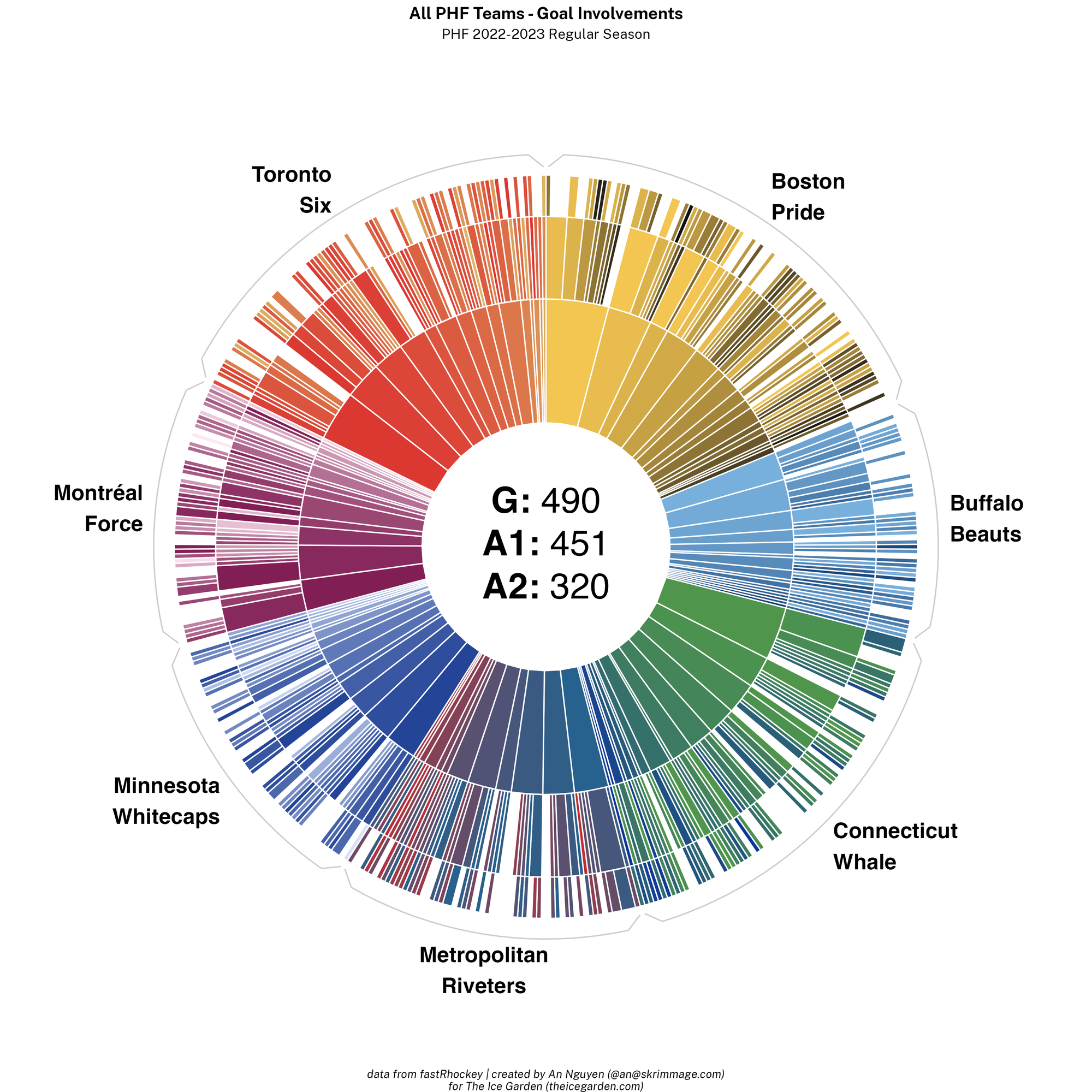 Table of Contents
Boston Pride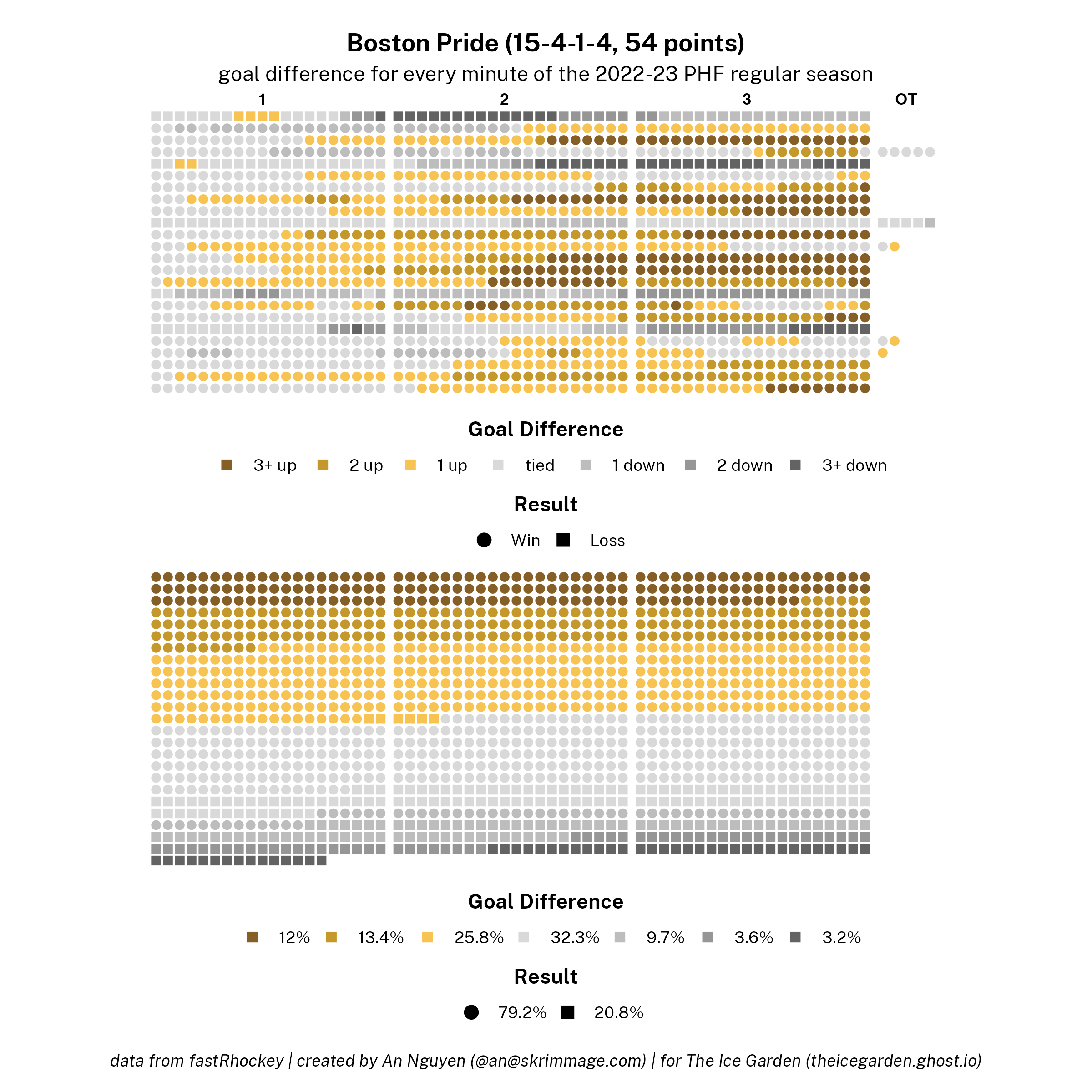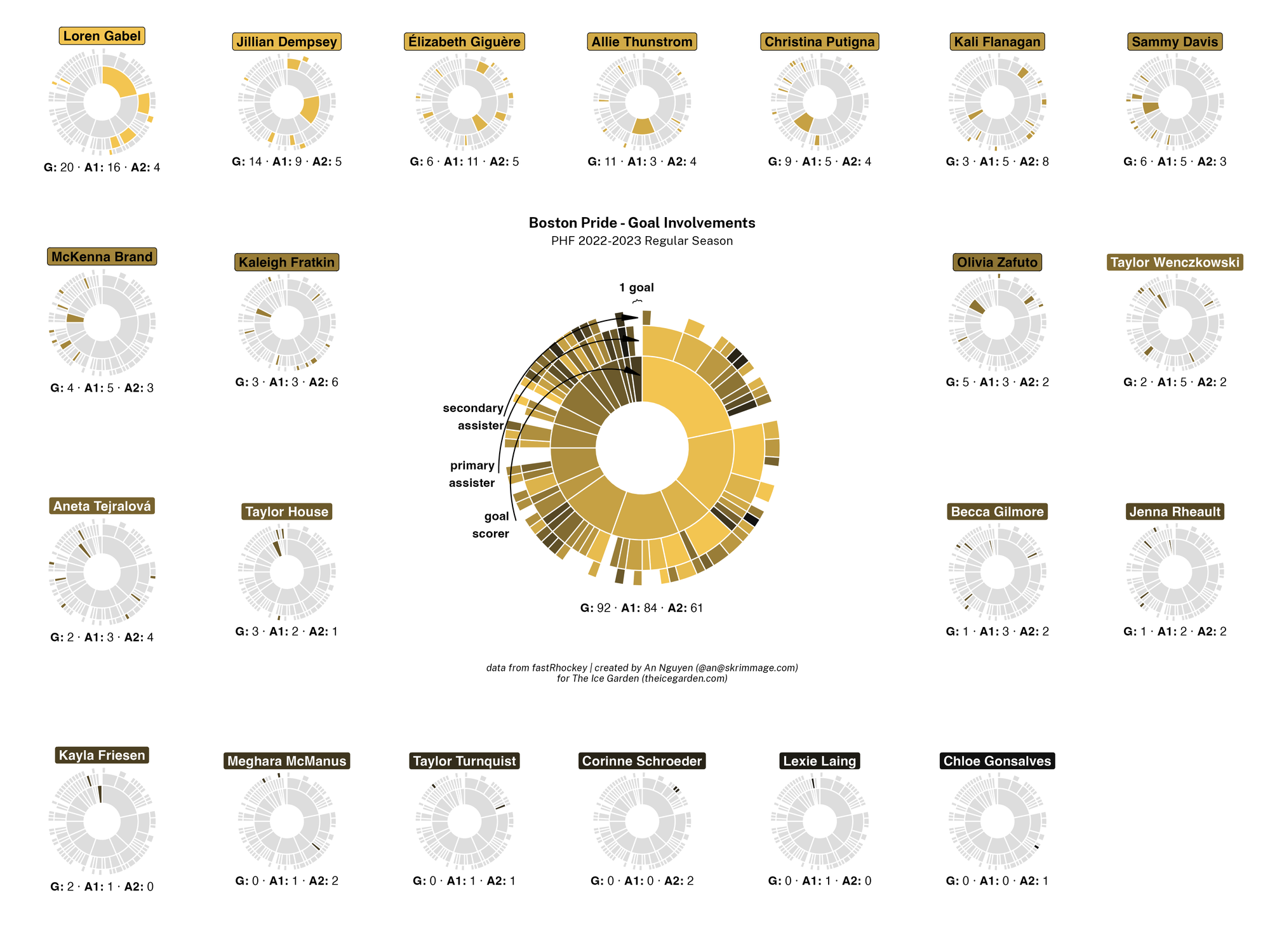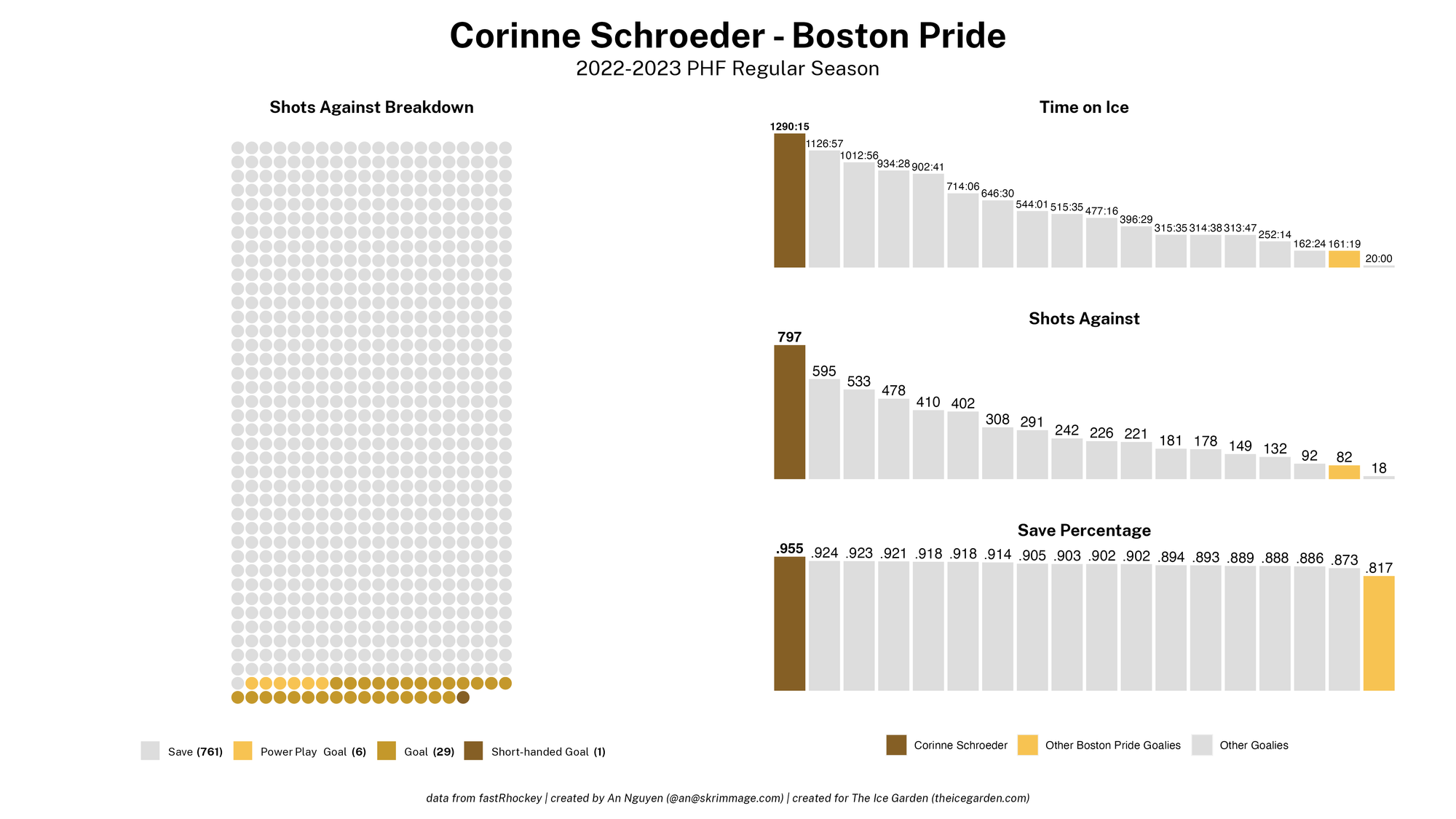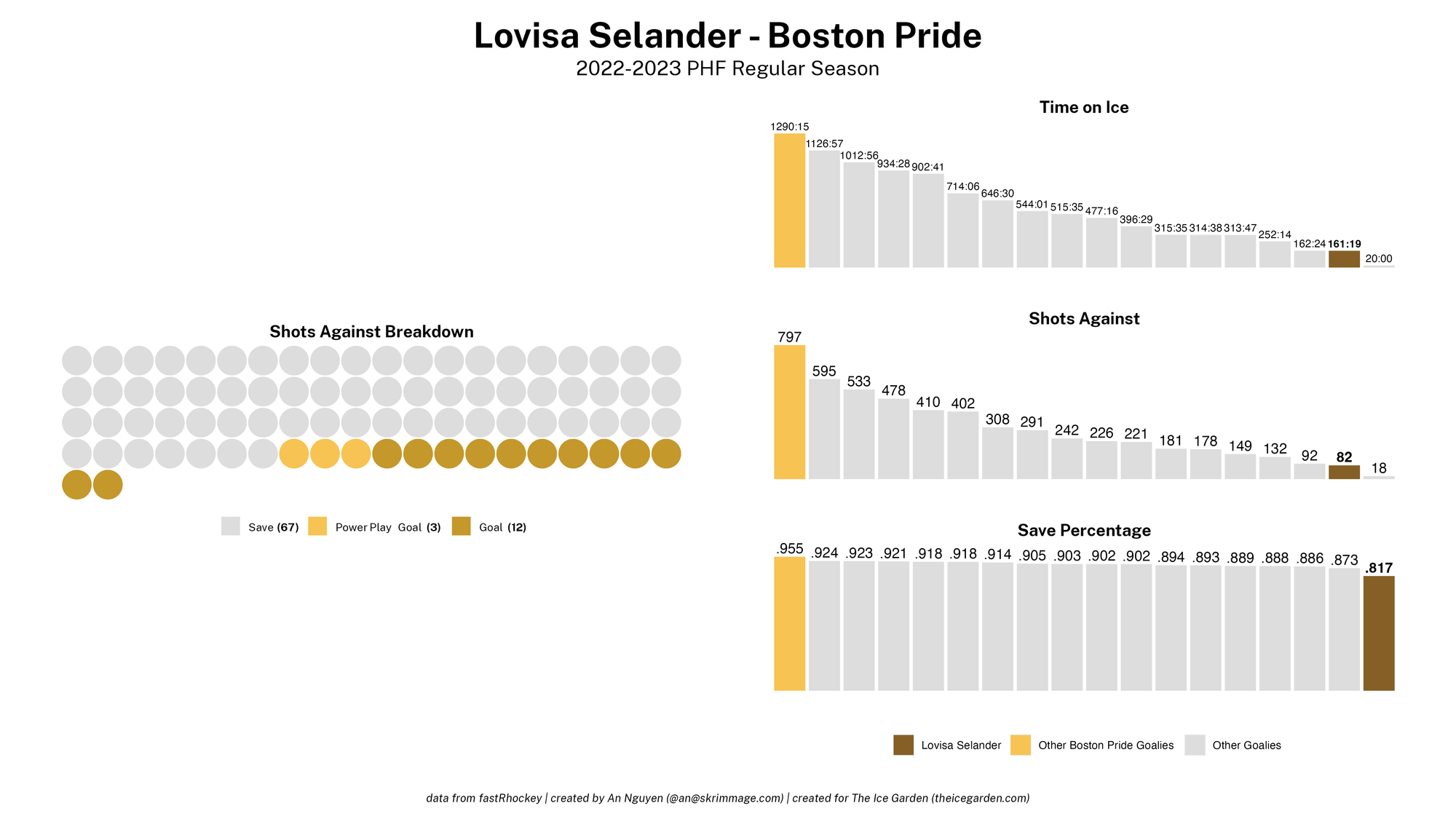 Buffalo Beauts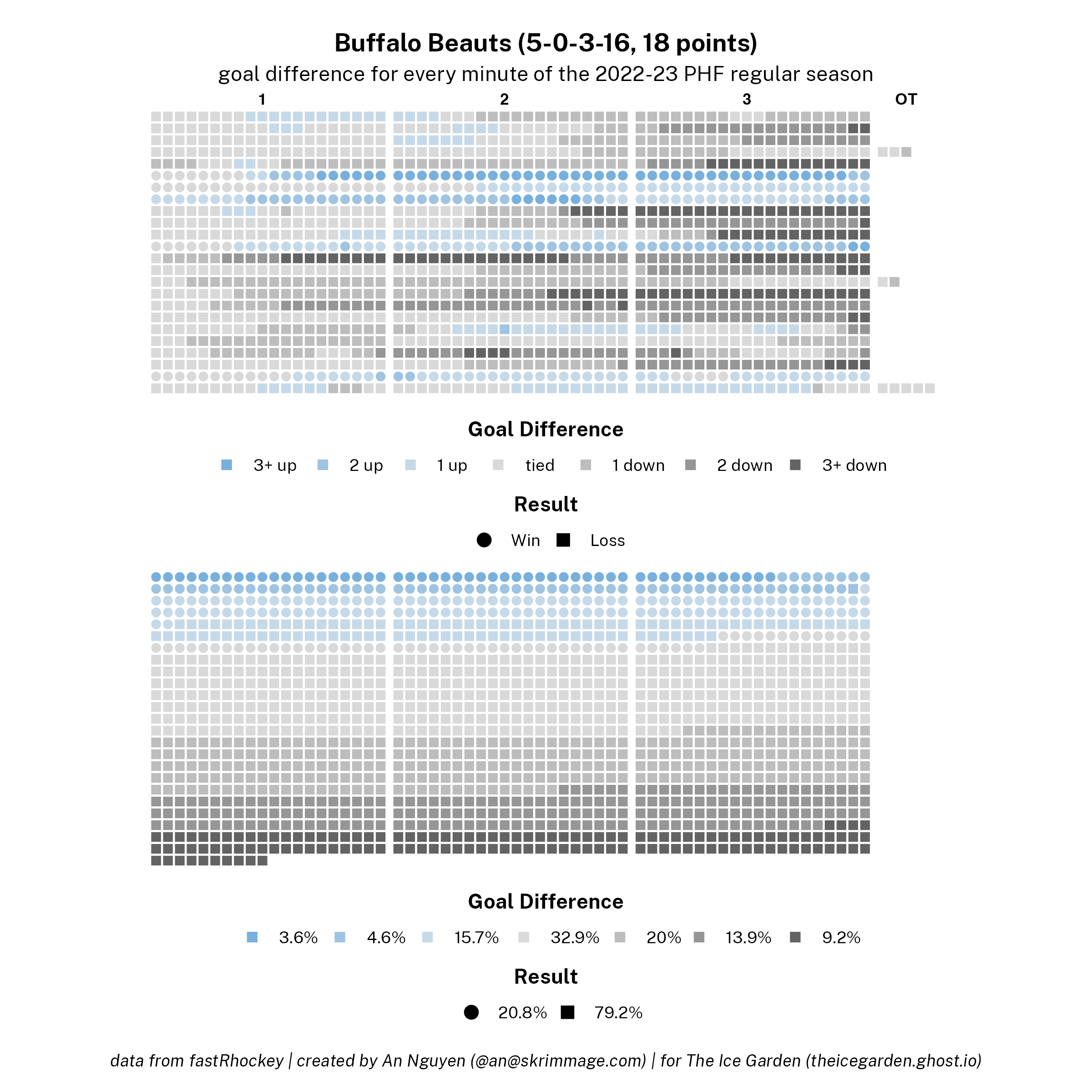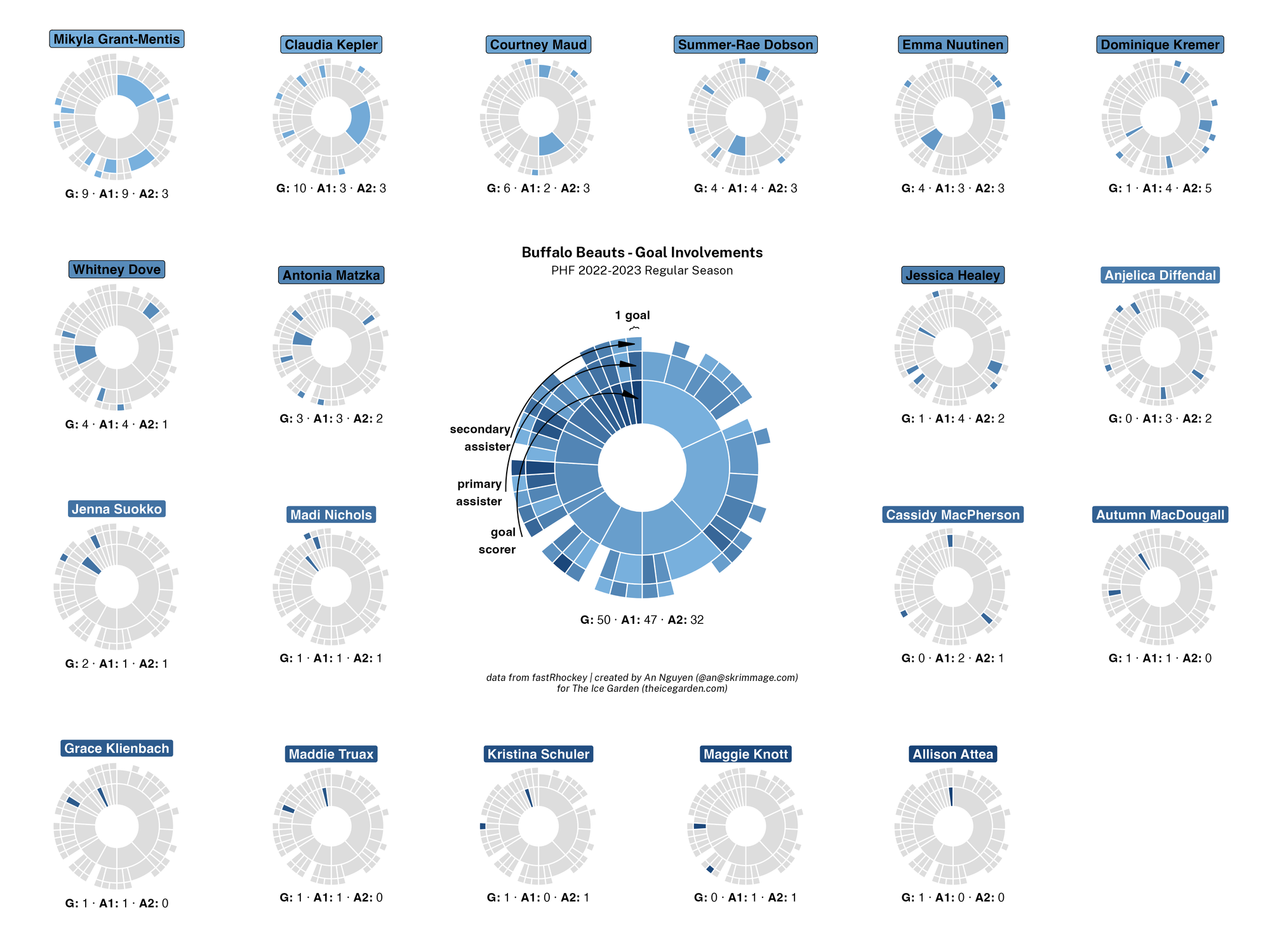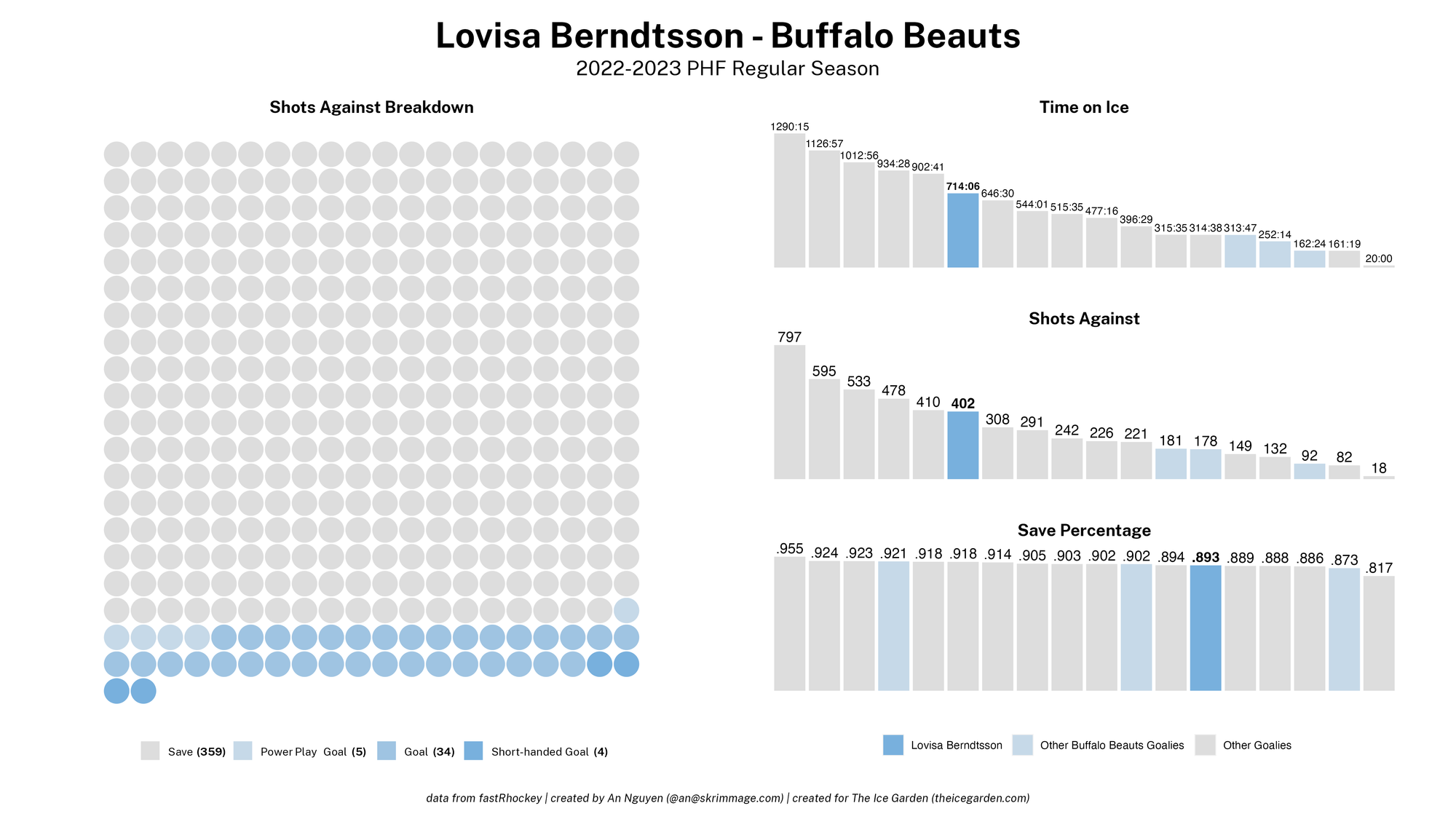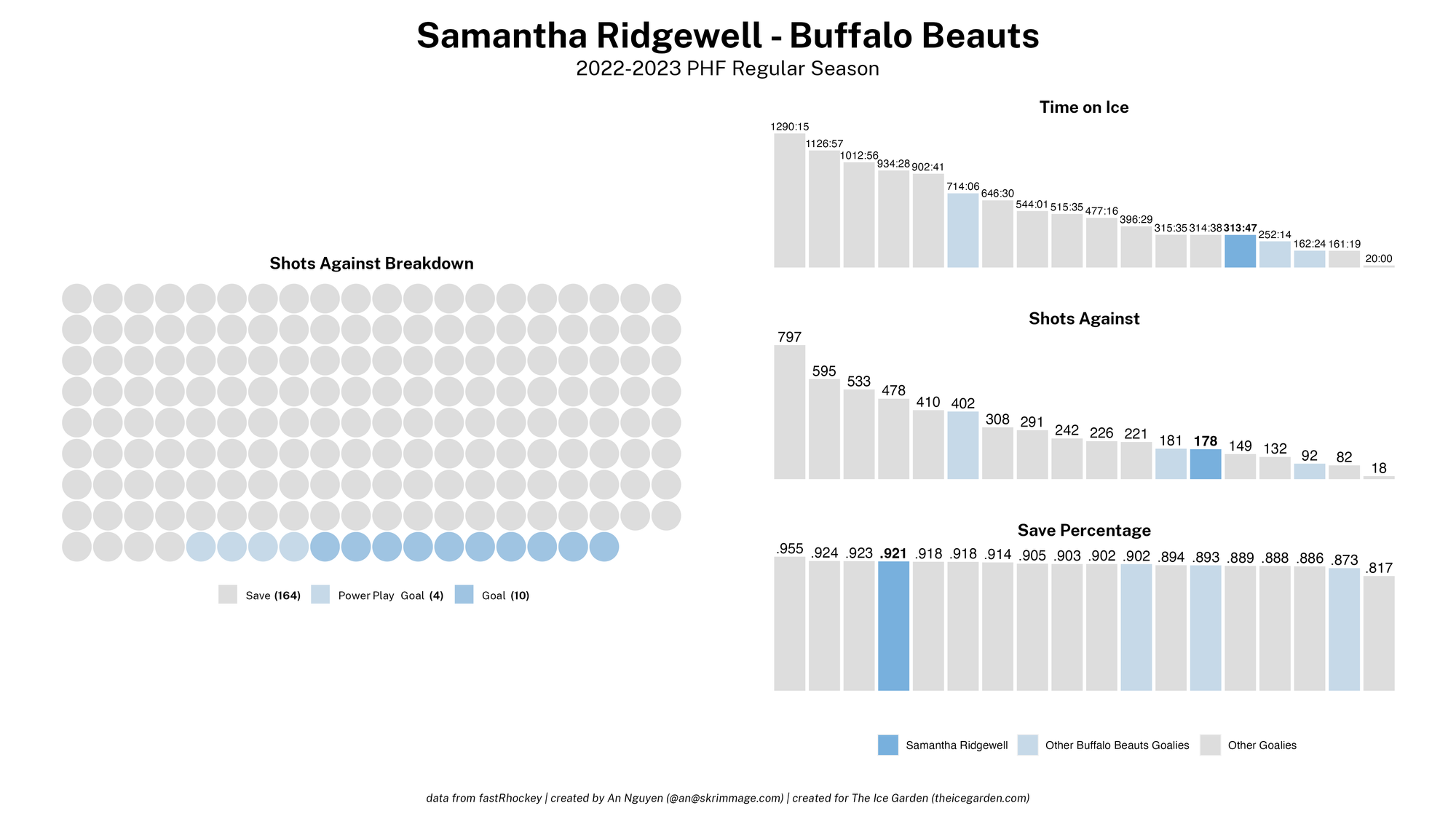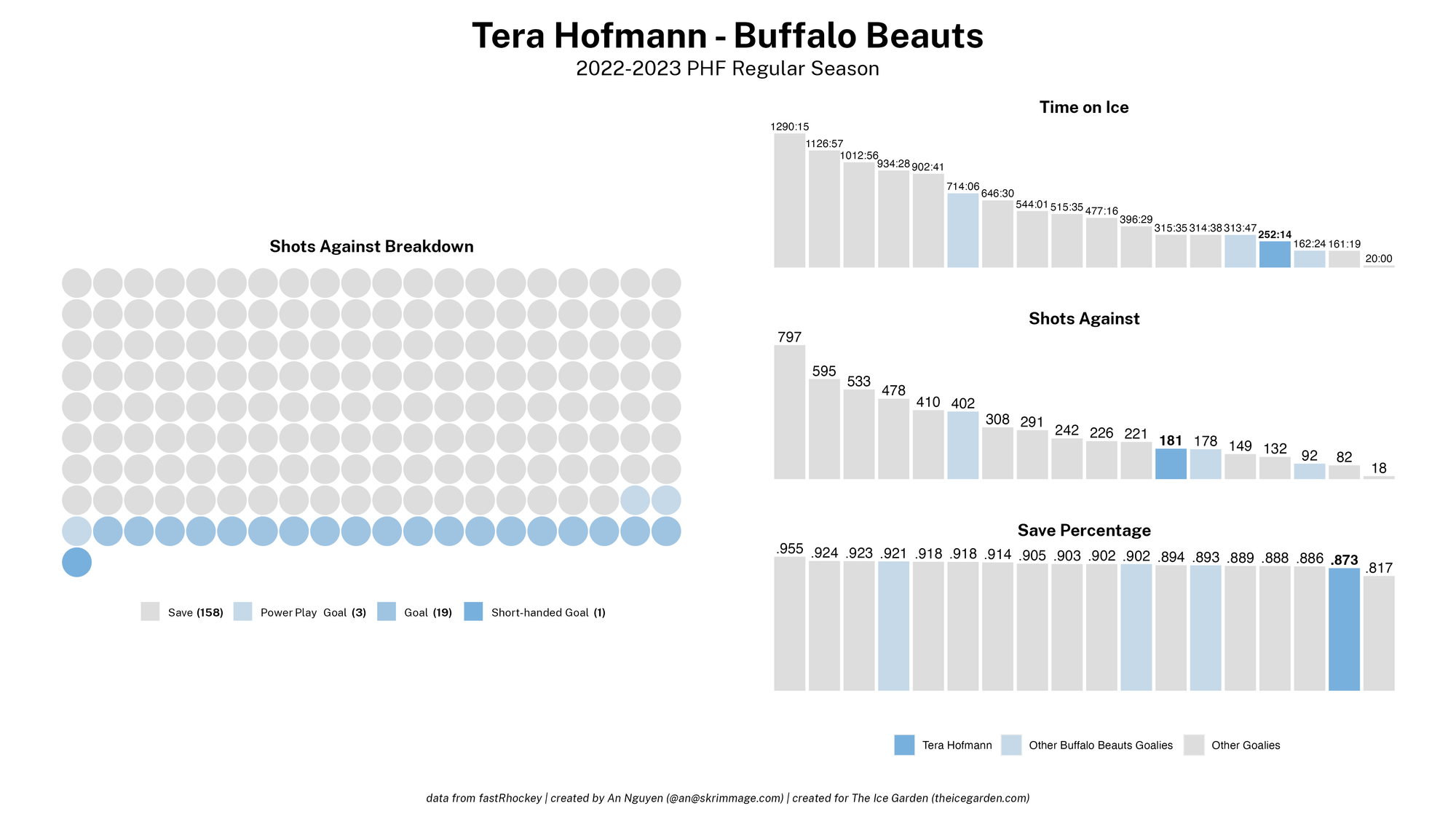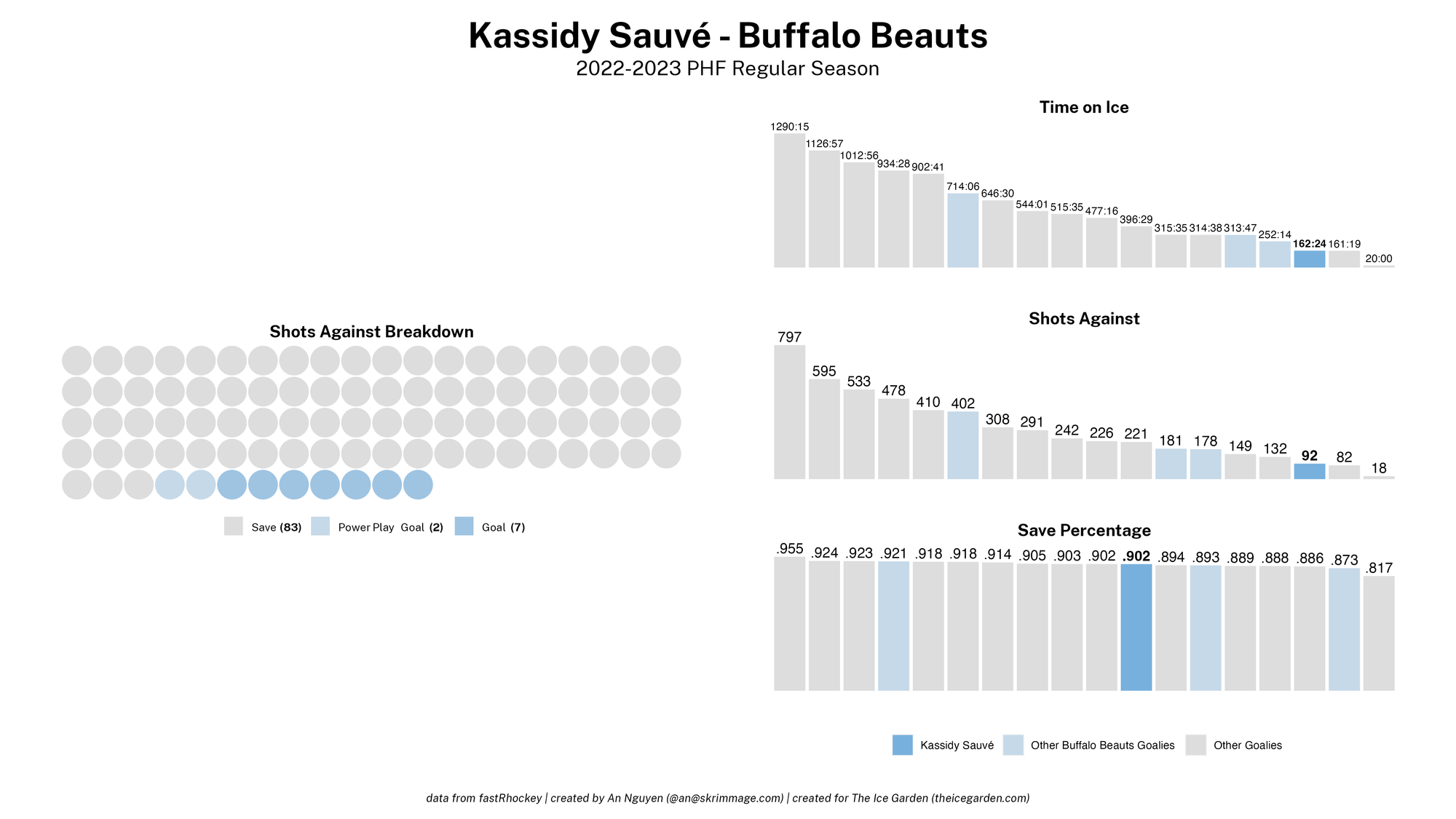 Connecticut Whale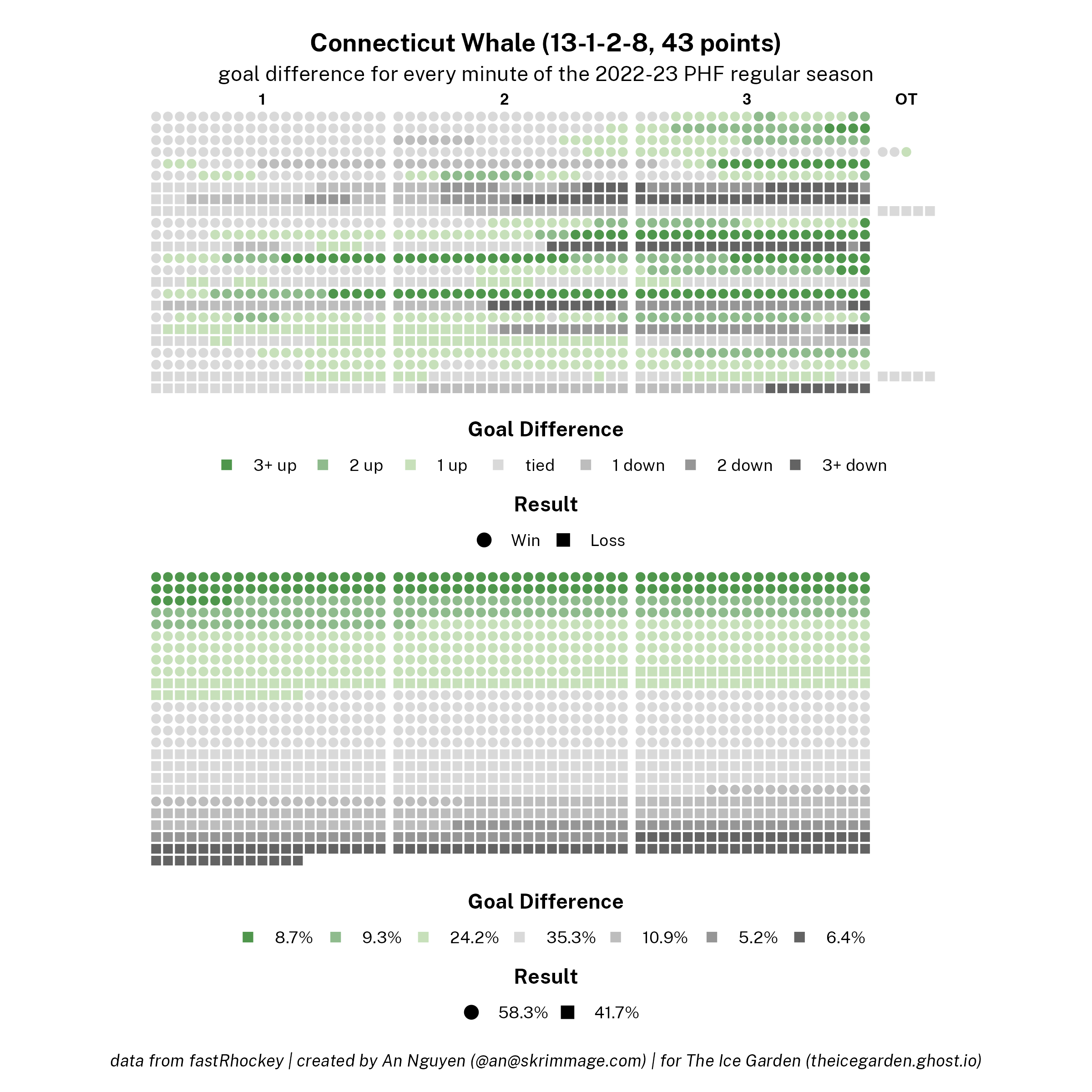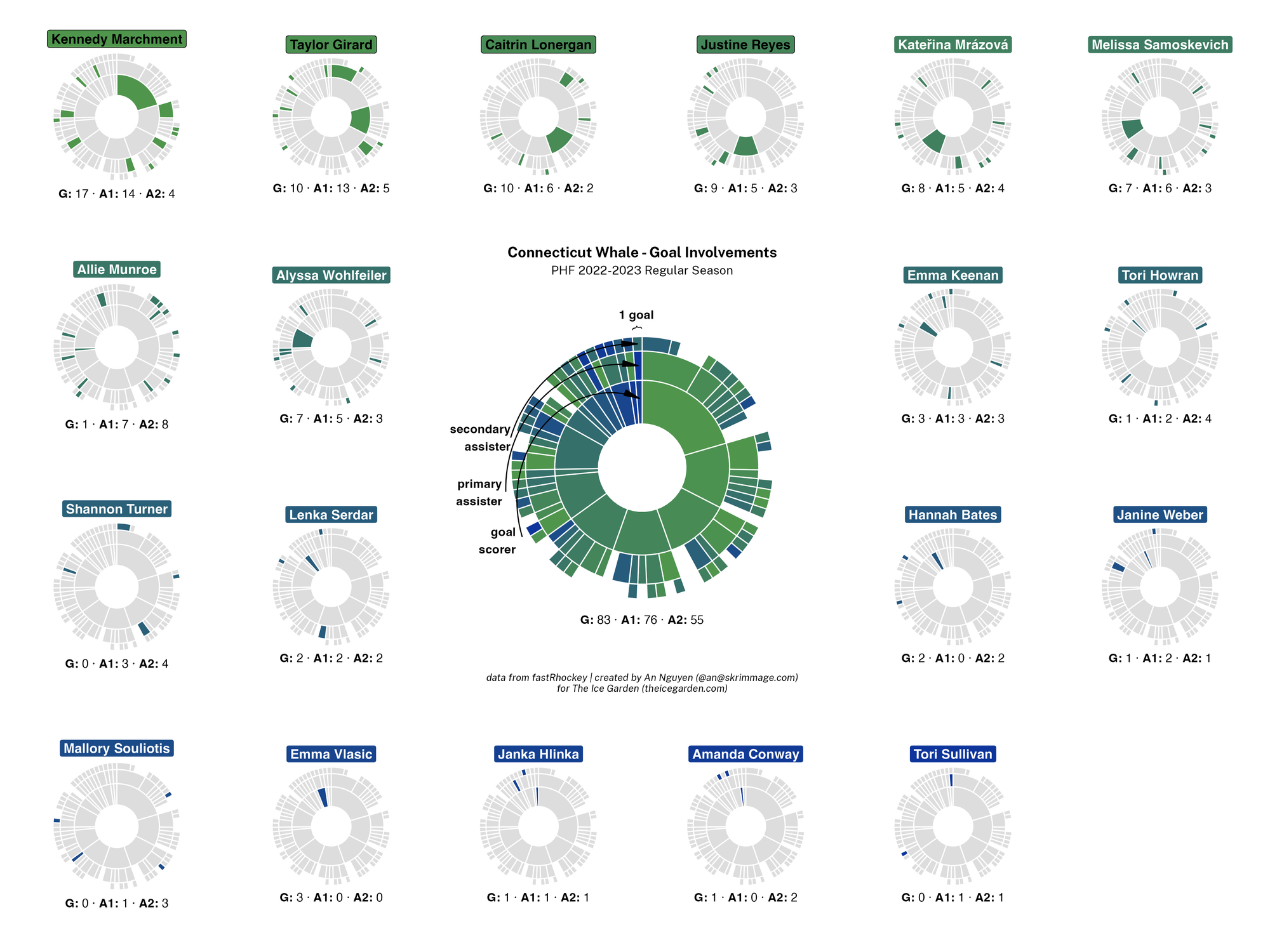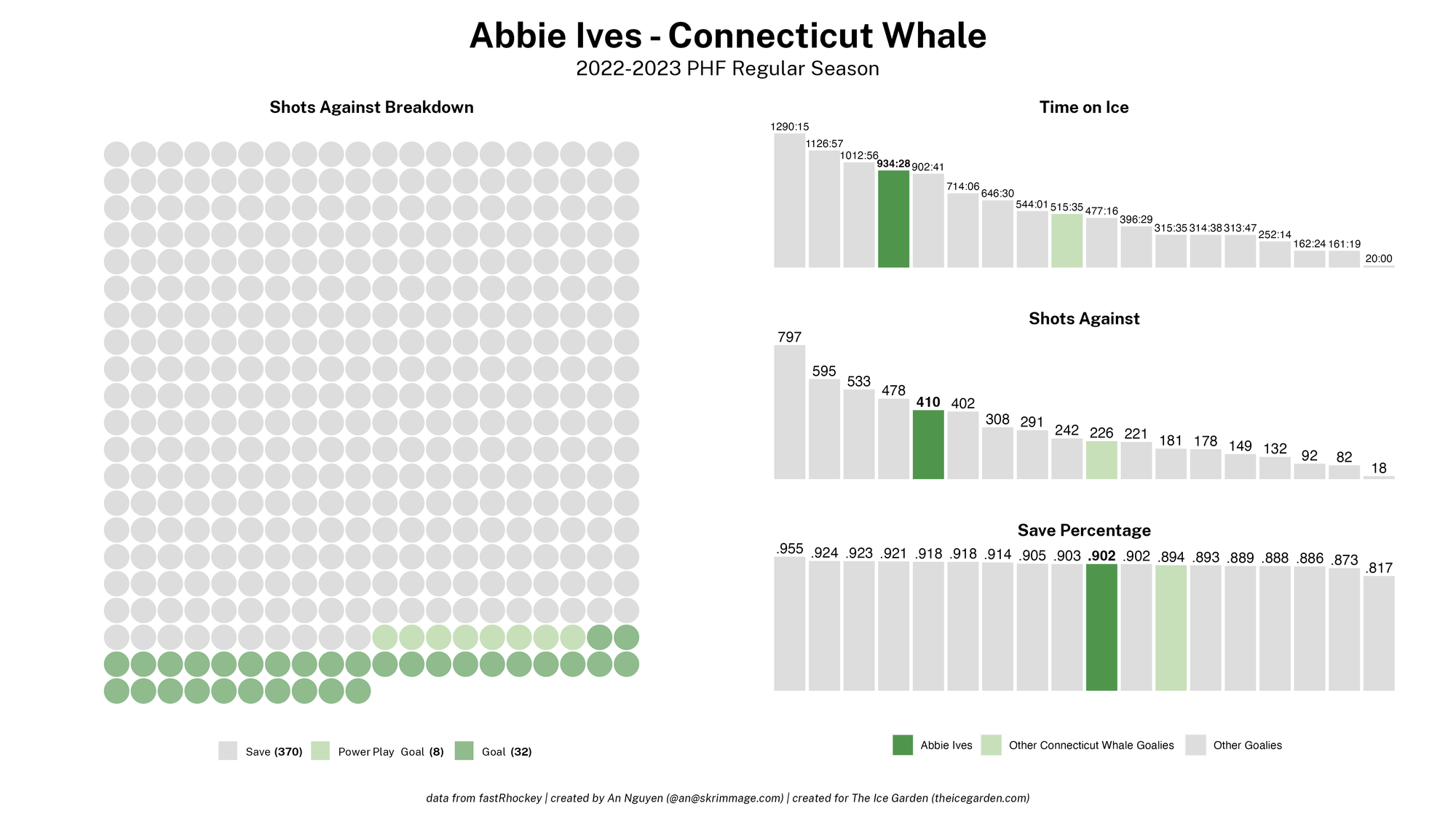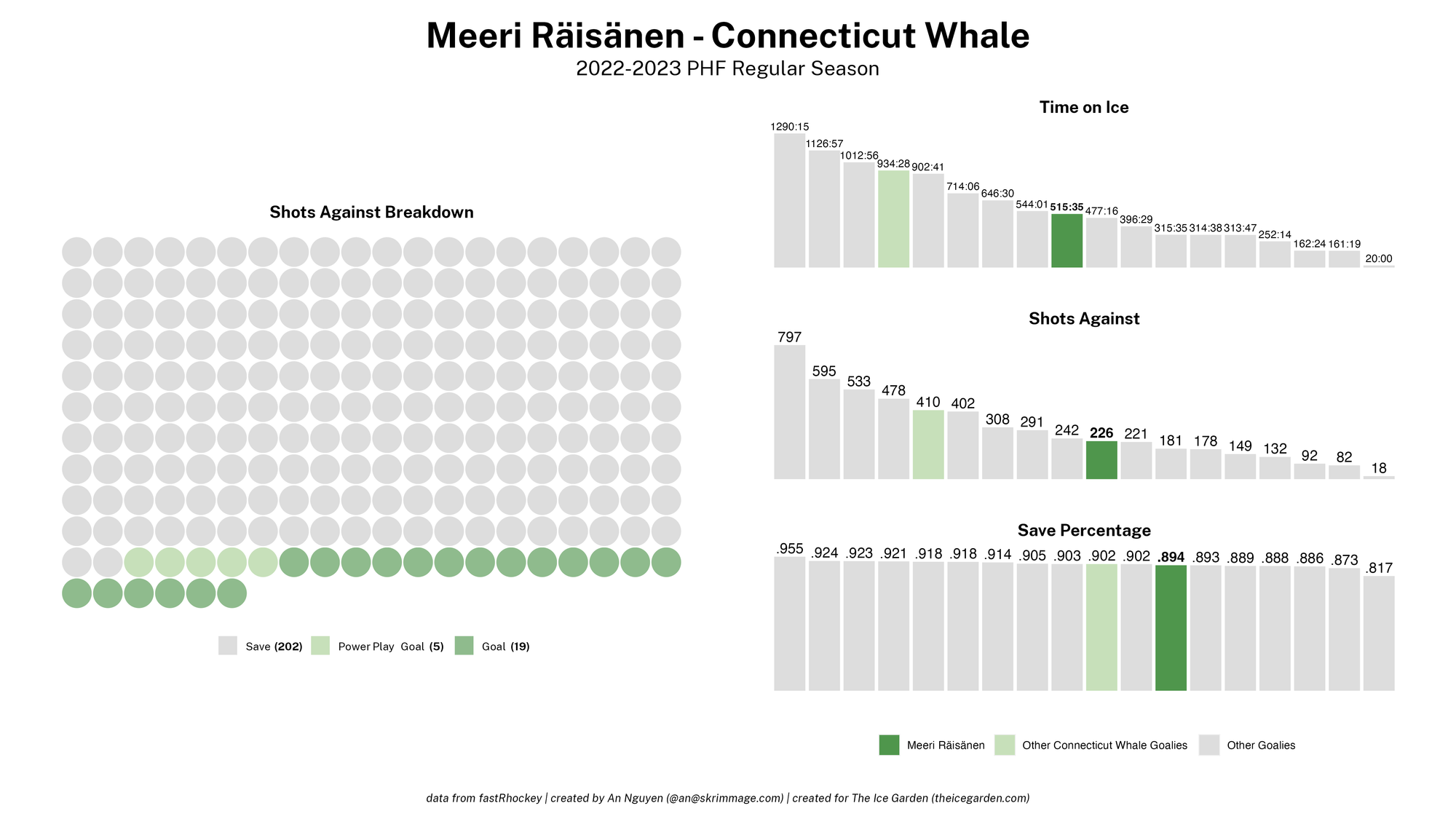 Metropolitan Riveters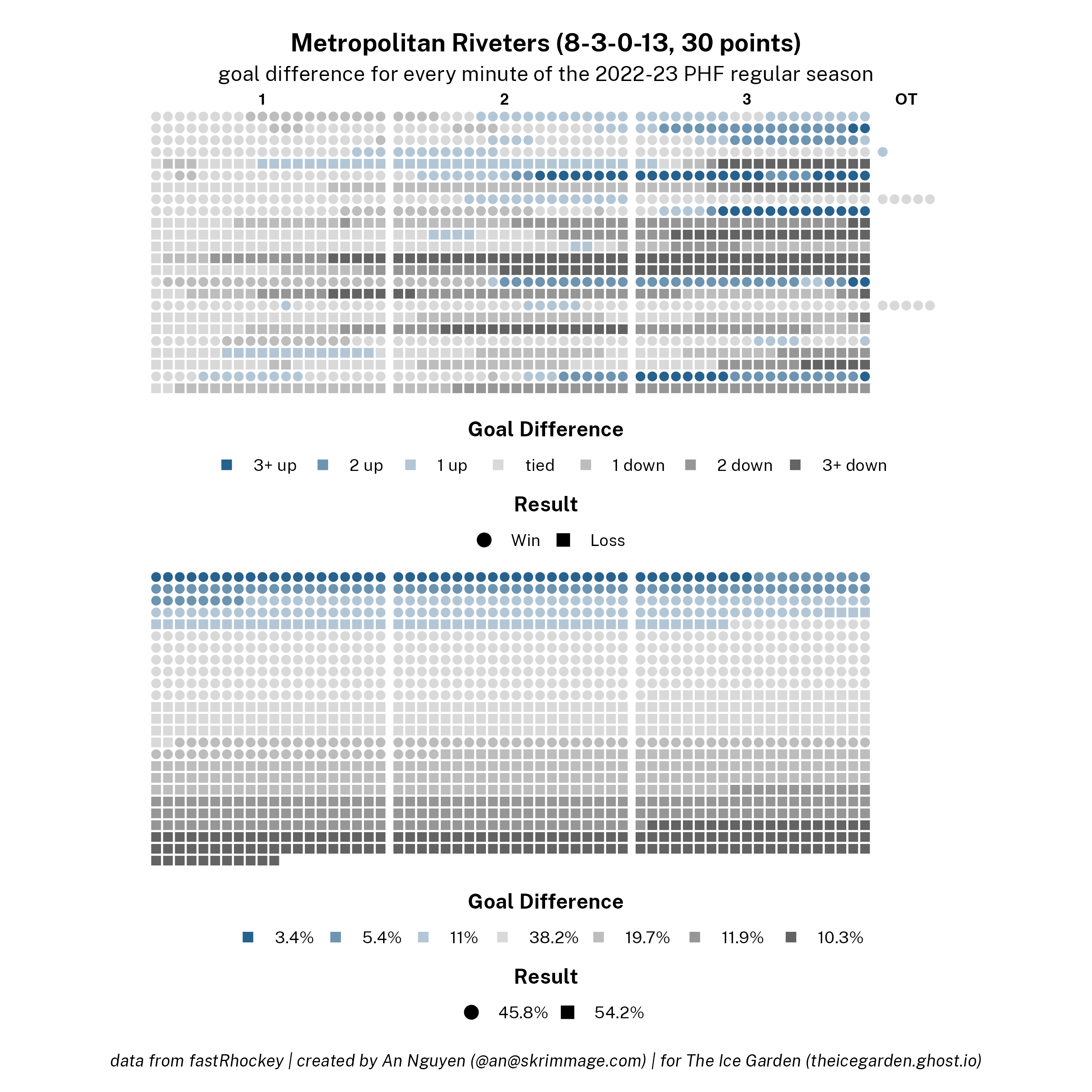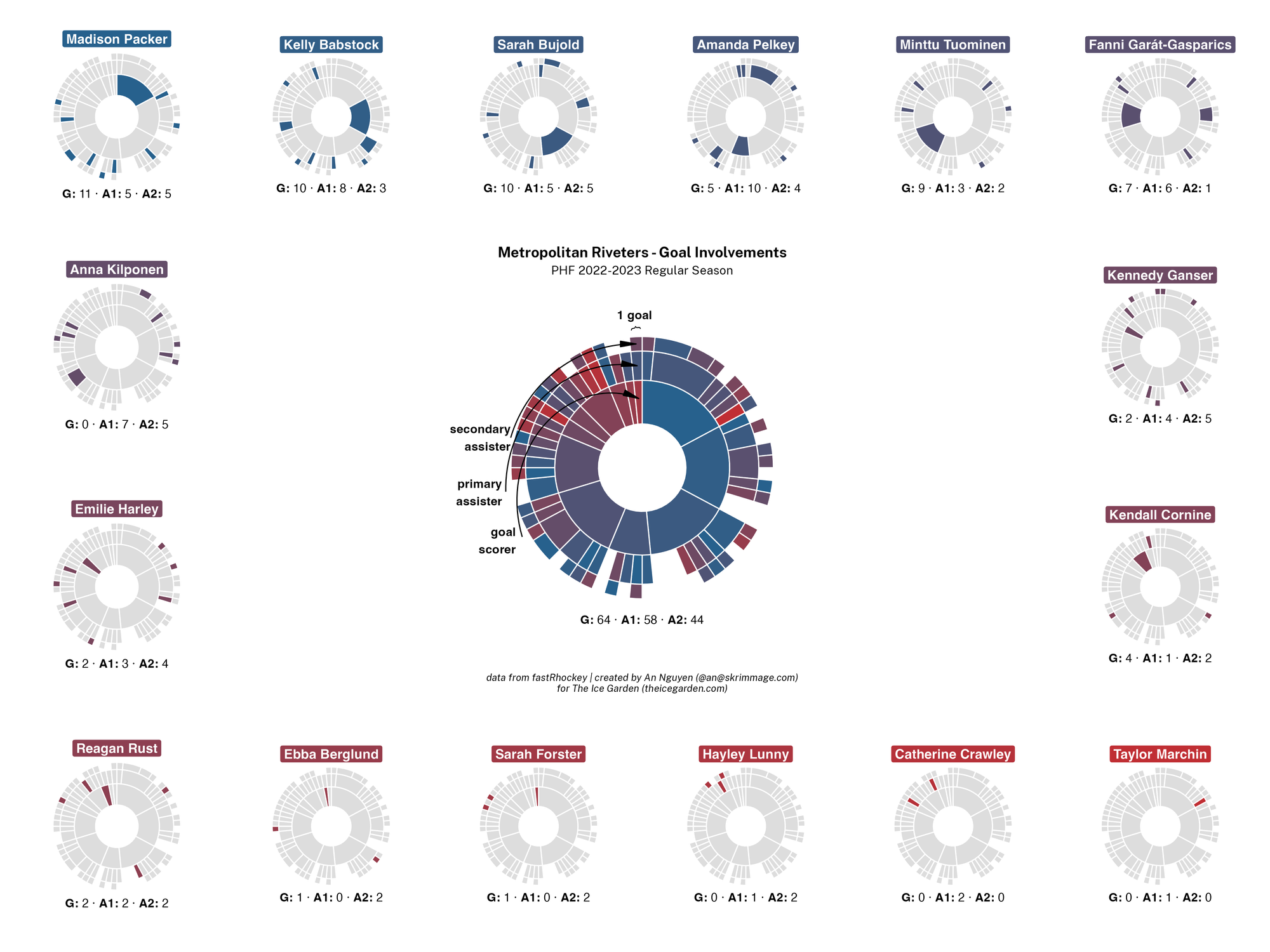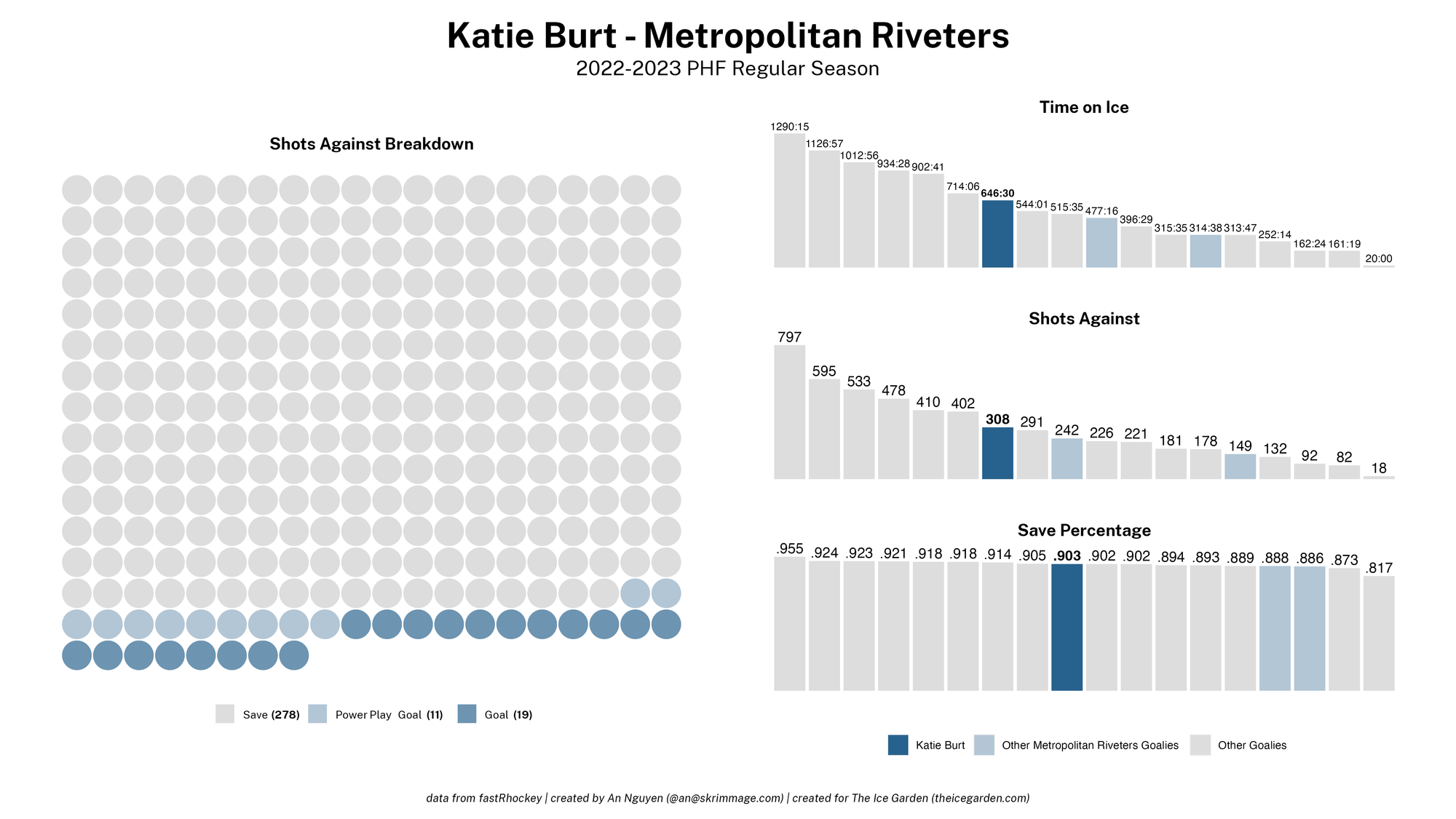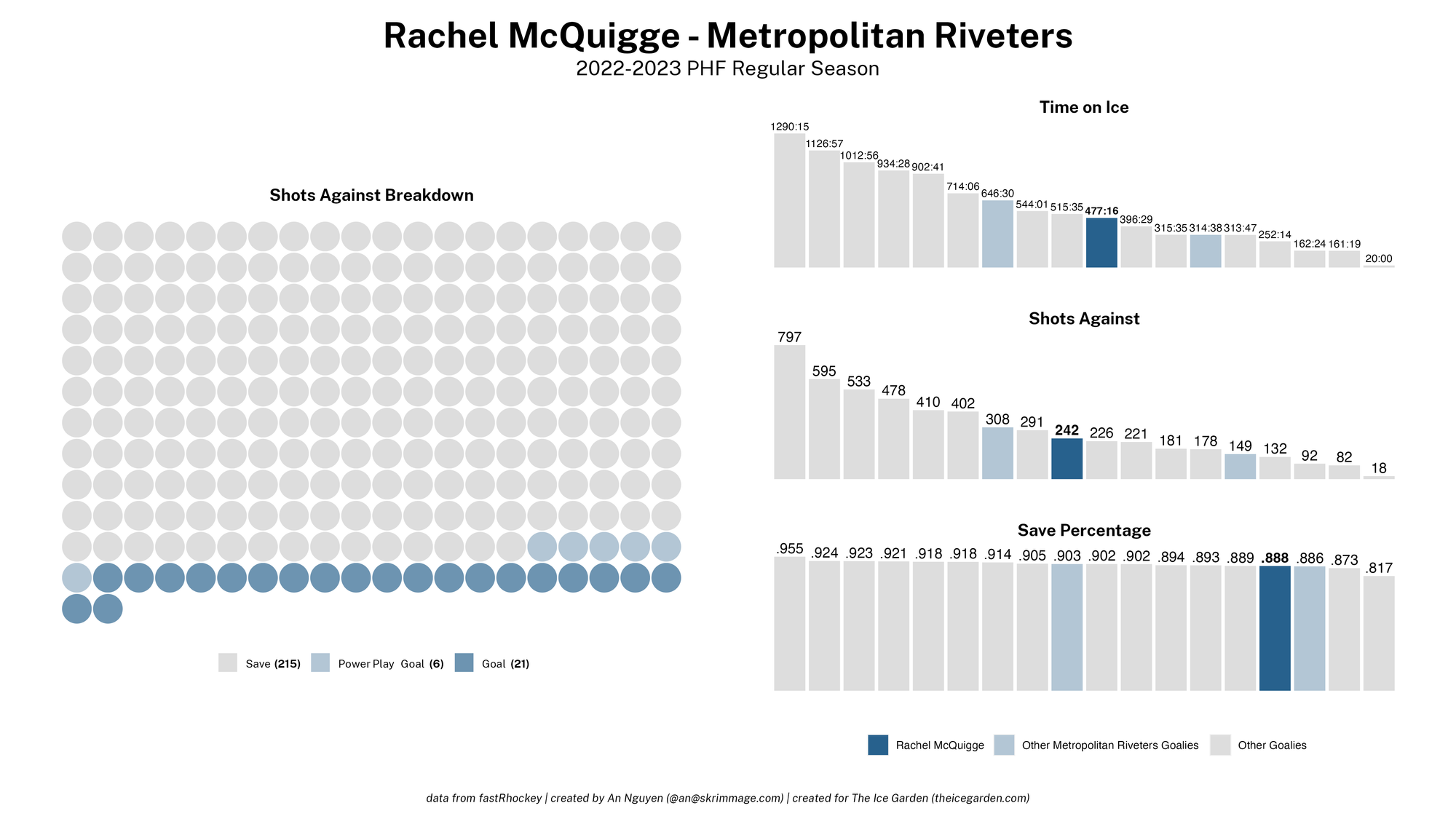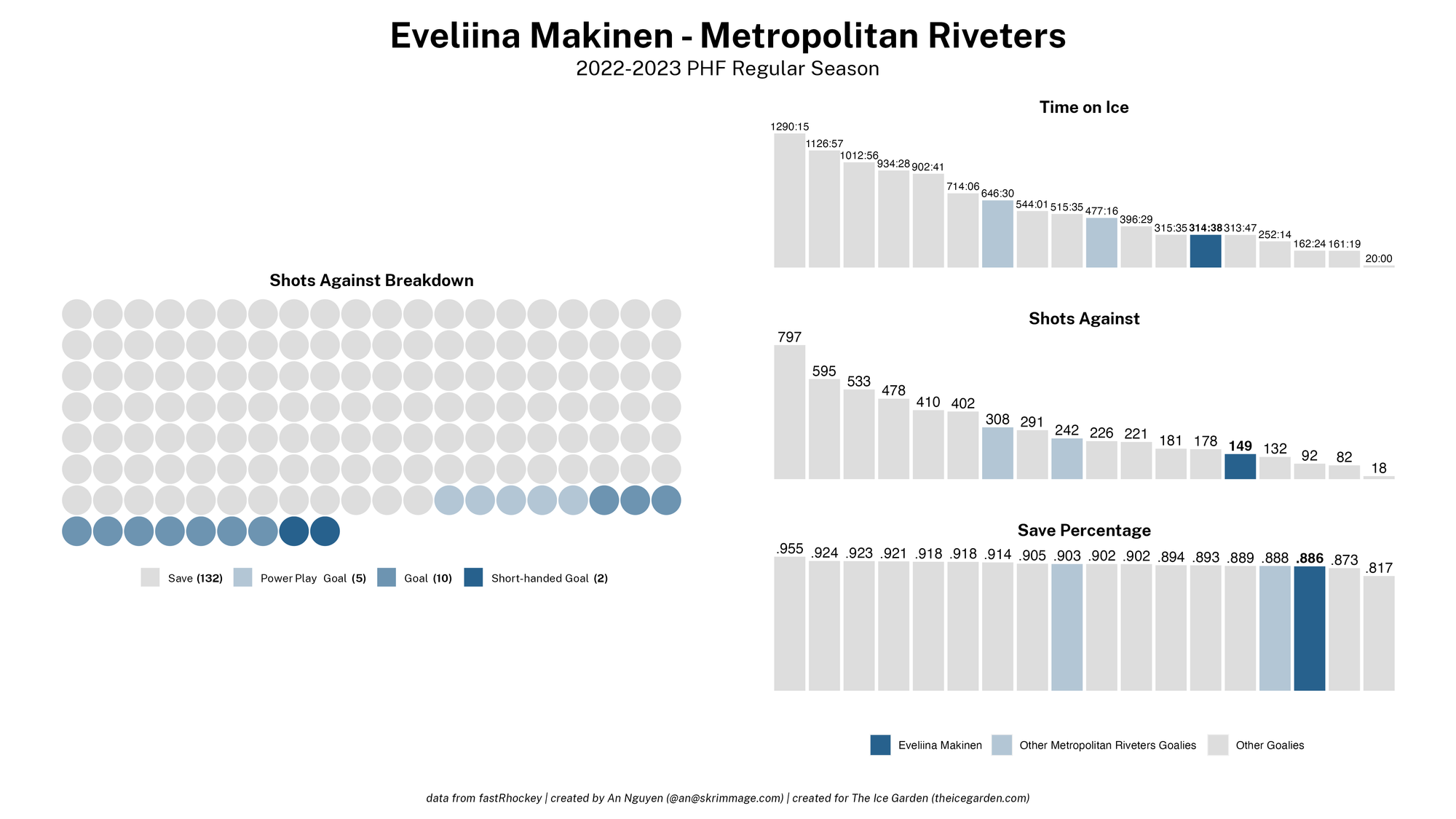 Minnesota Whitecaps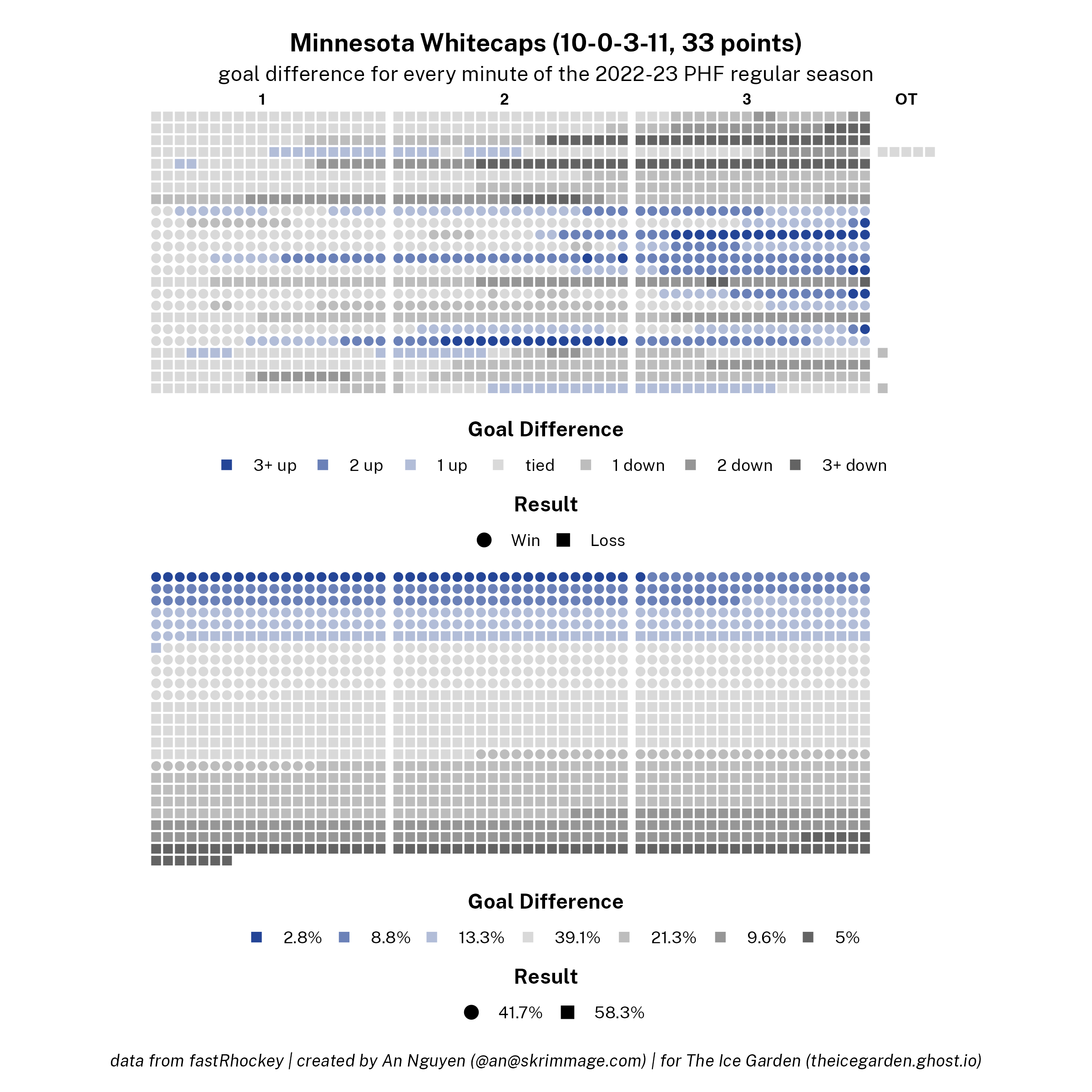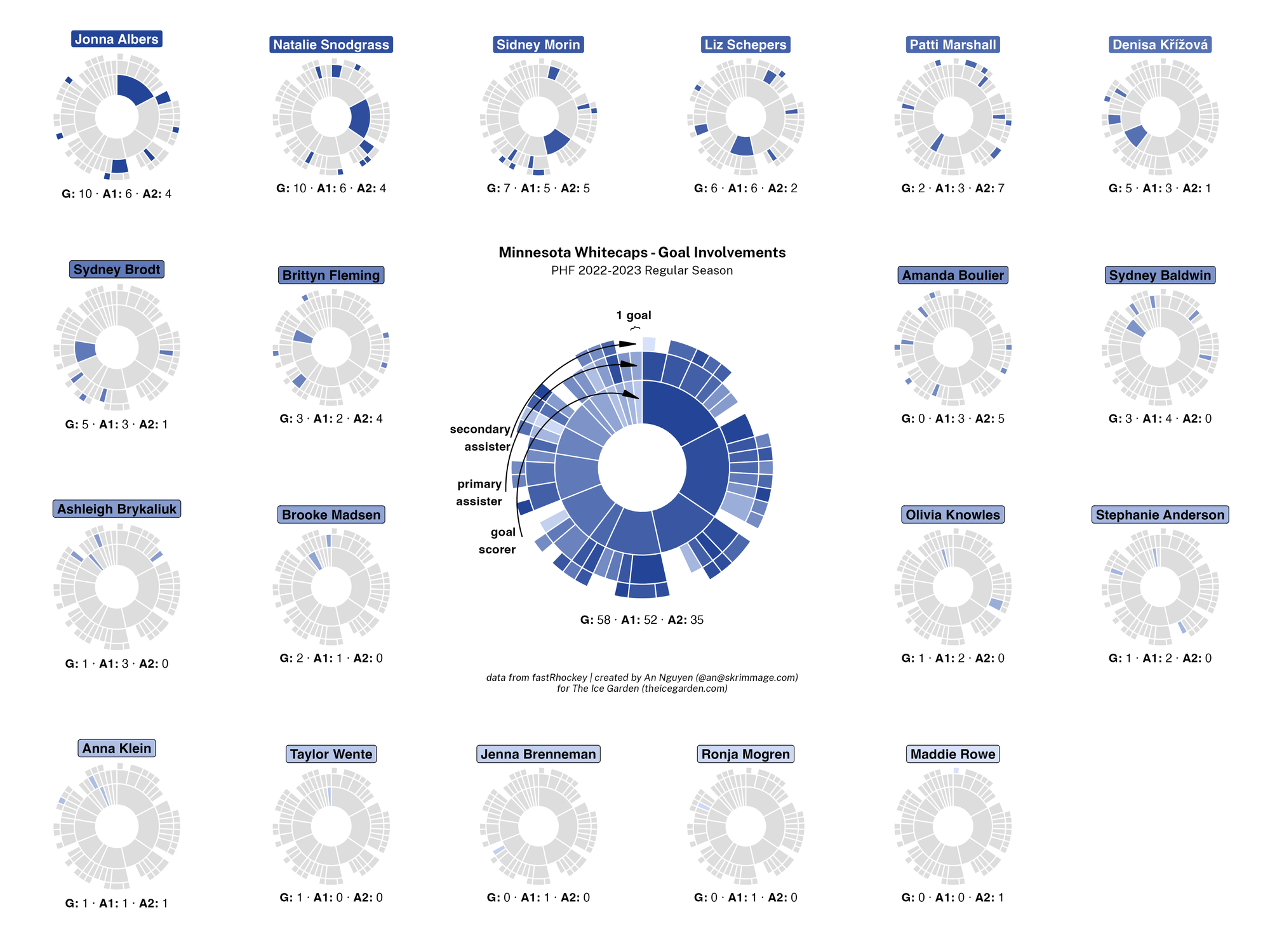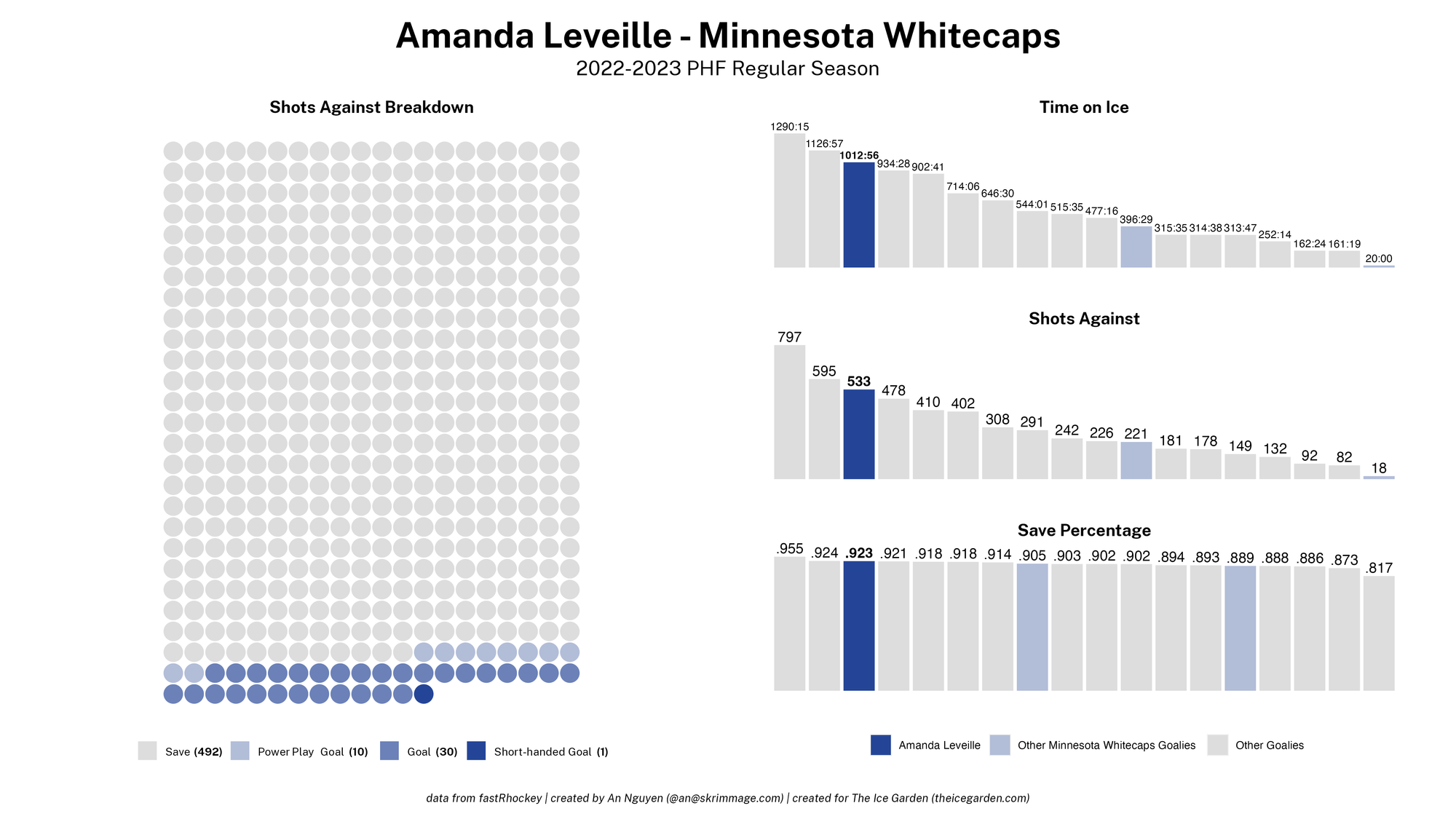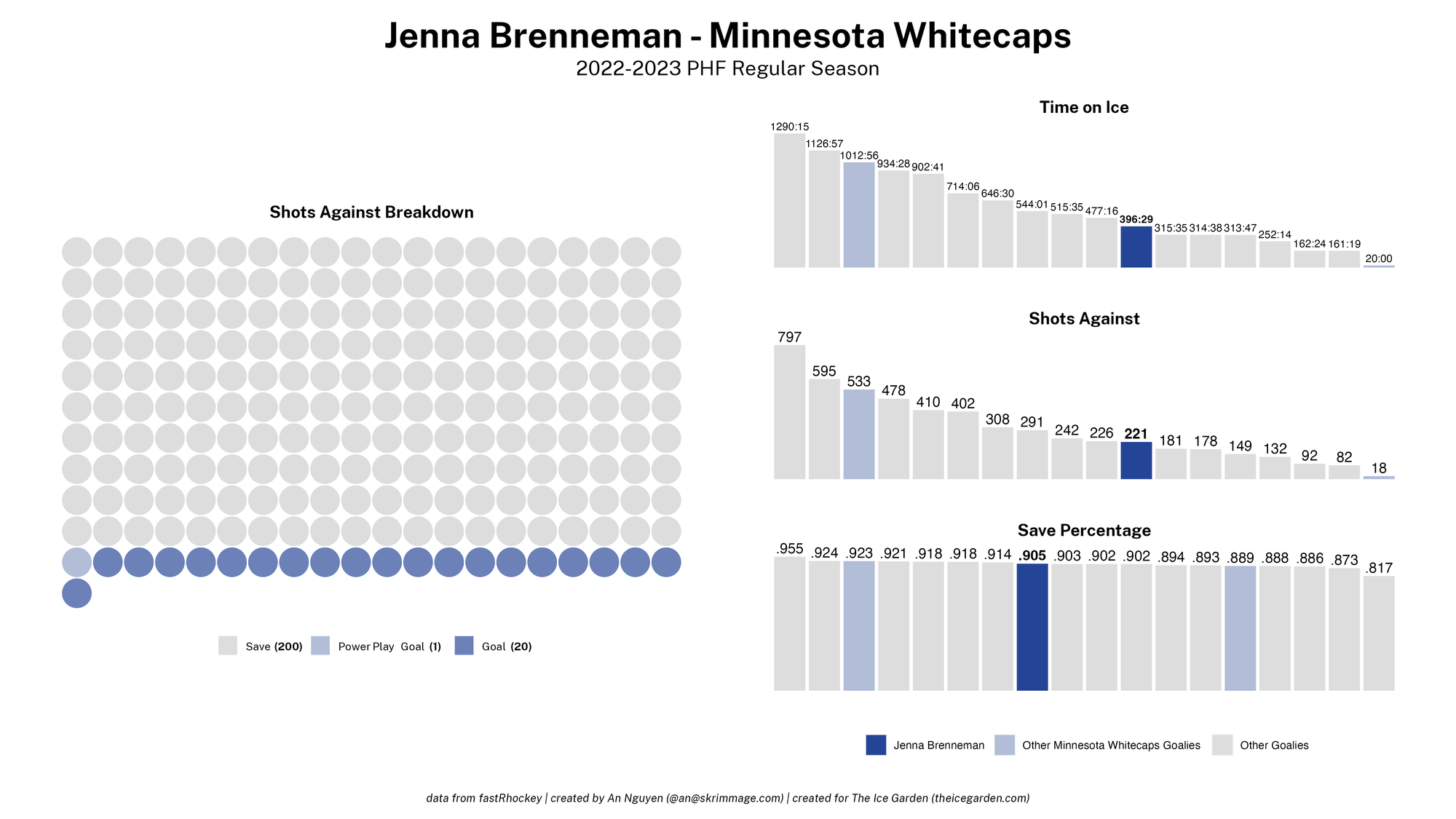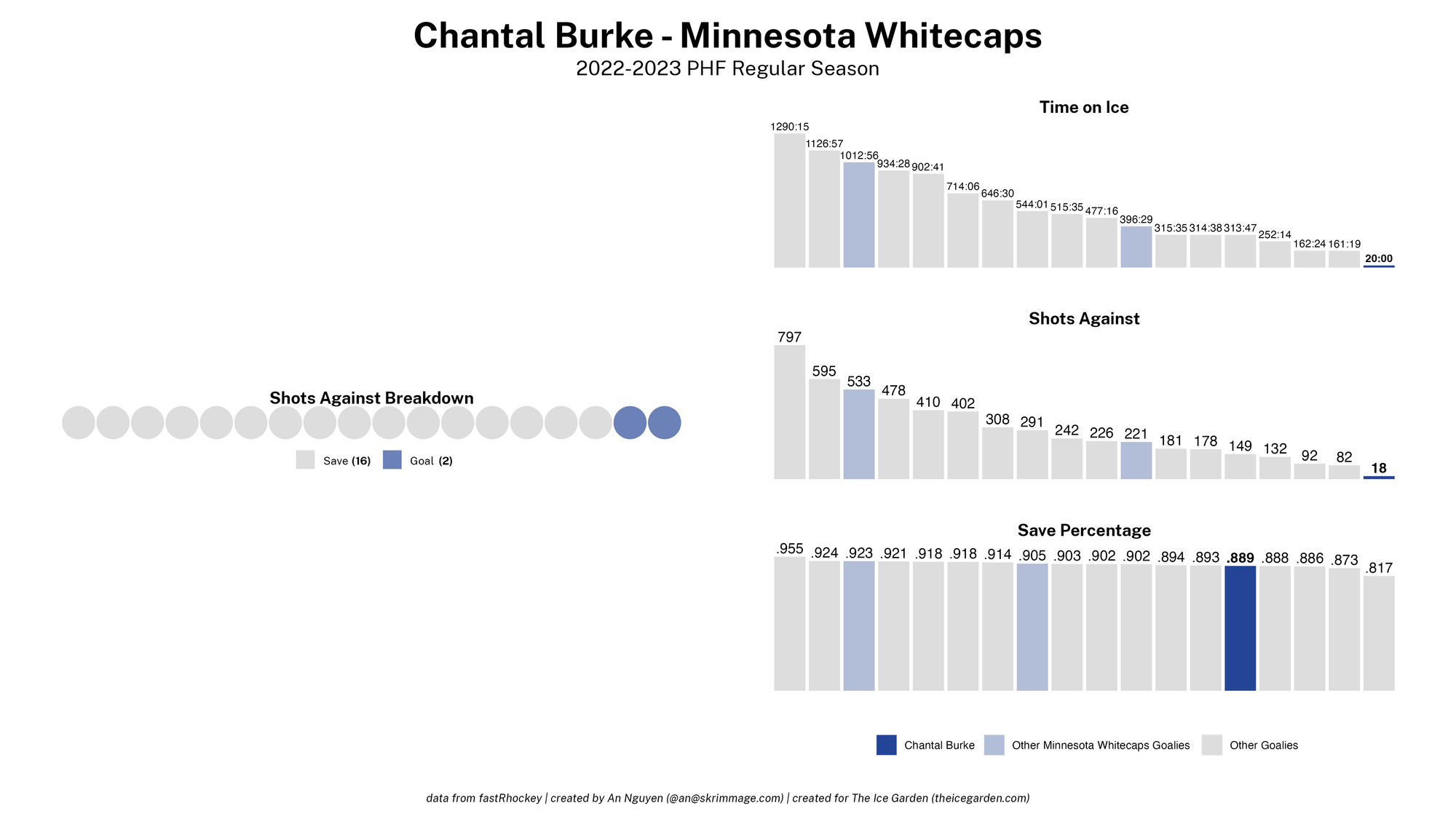 Montréal Force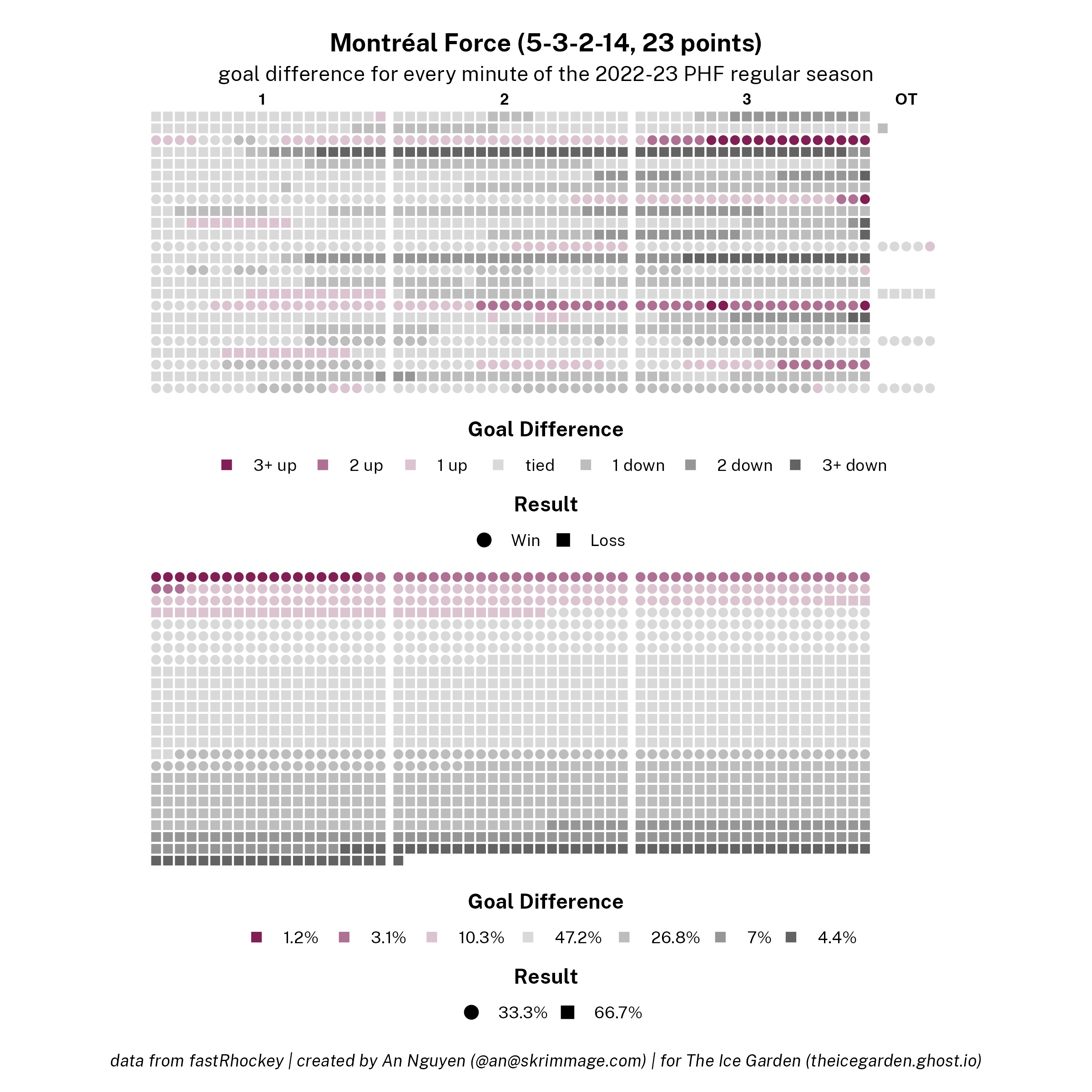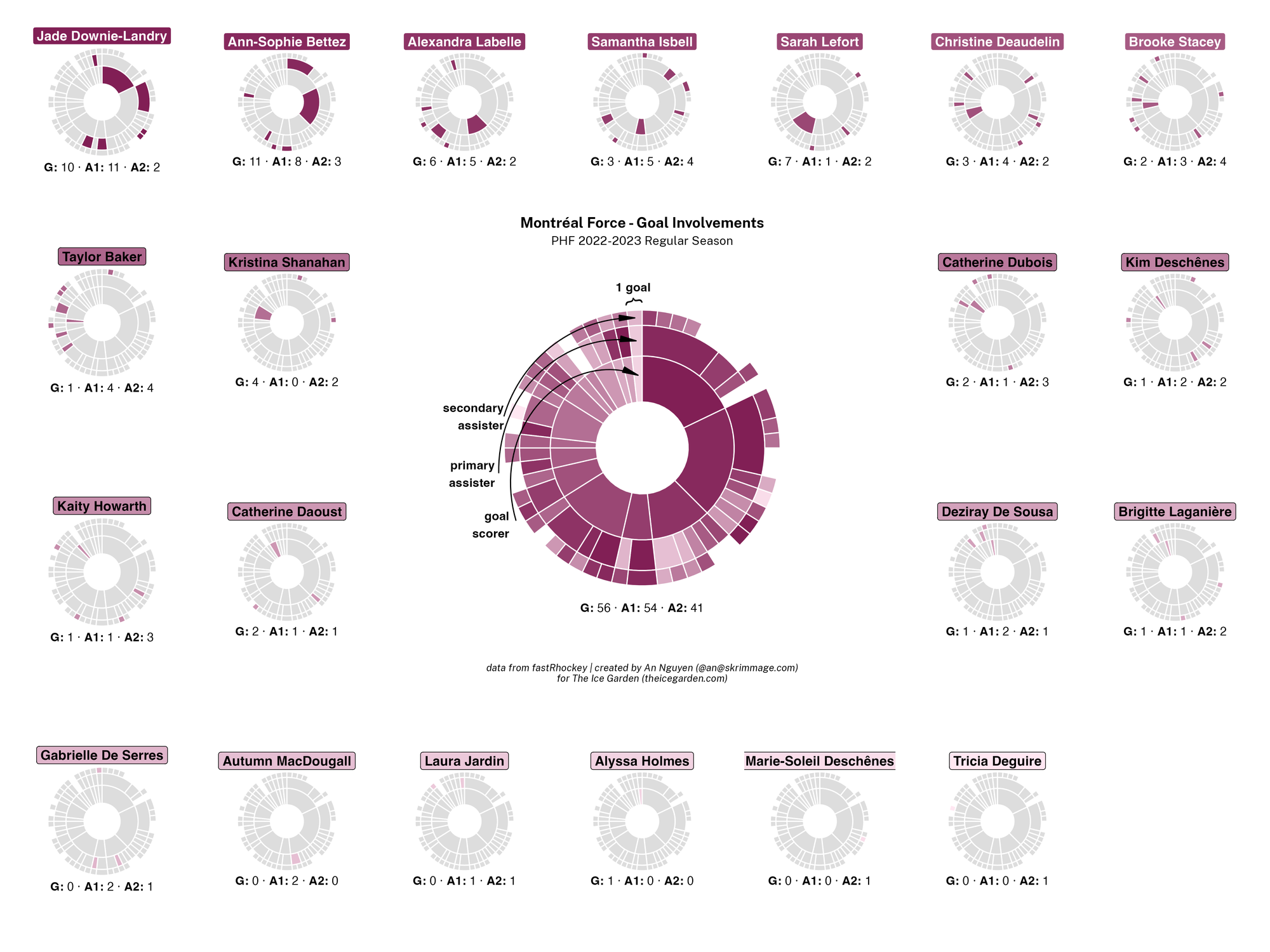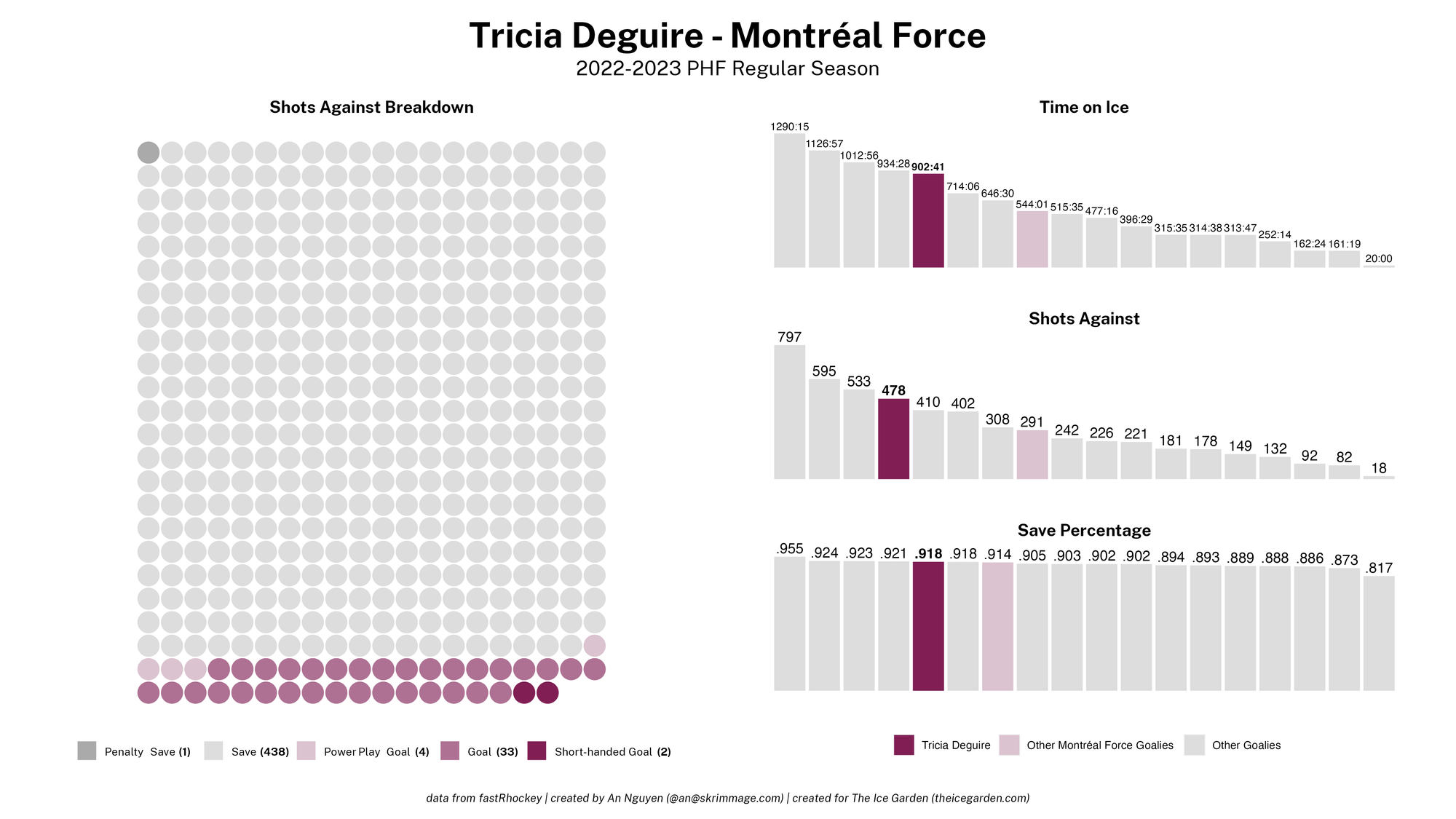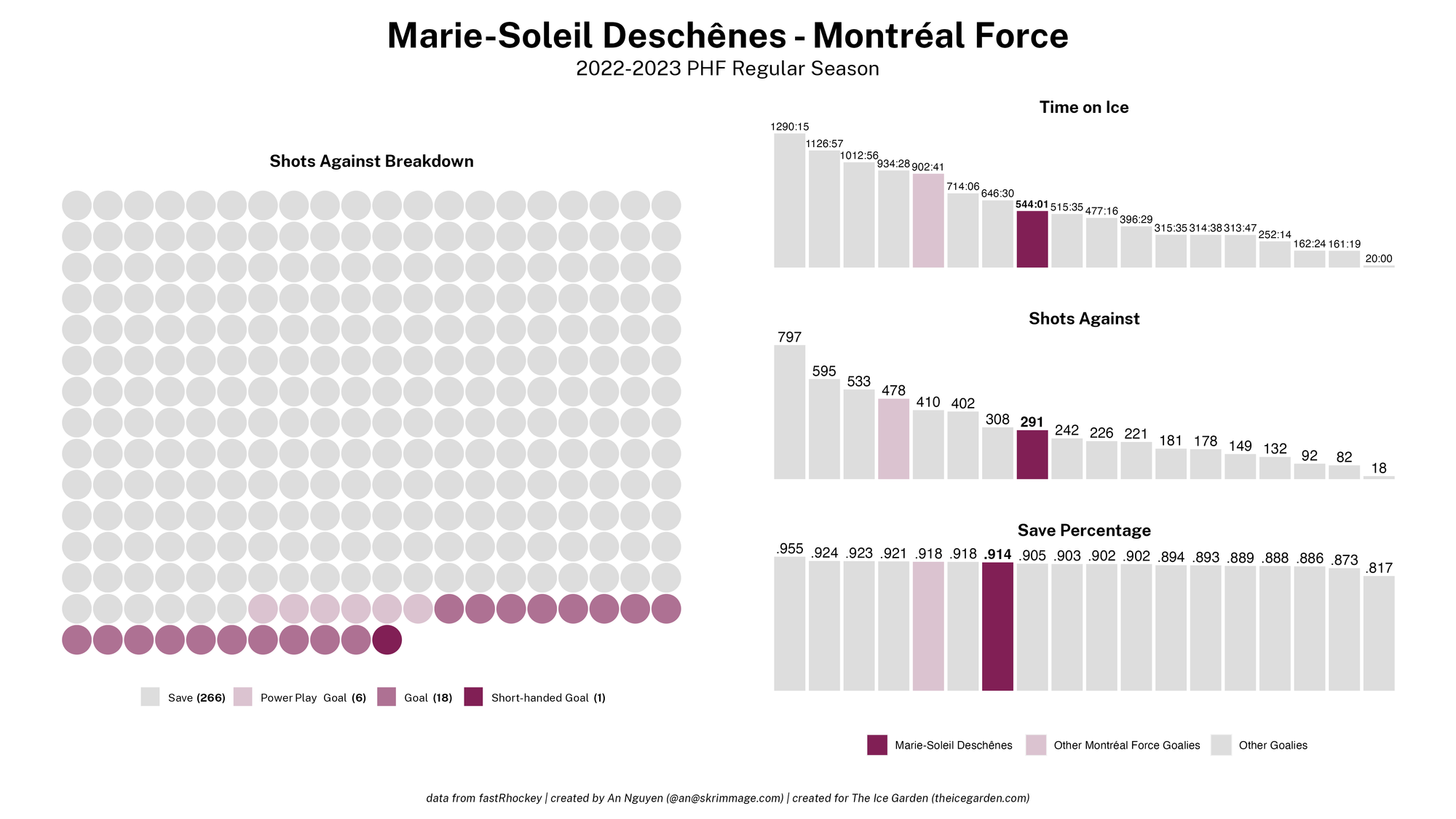 Toronto Six