Montreal
PHF Season in Review: La Force de Montréal
During their first year in the league, La Force was strong, but not quite spectacular.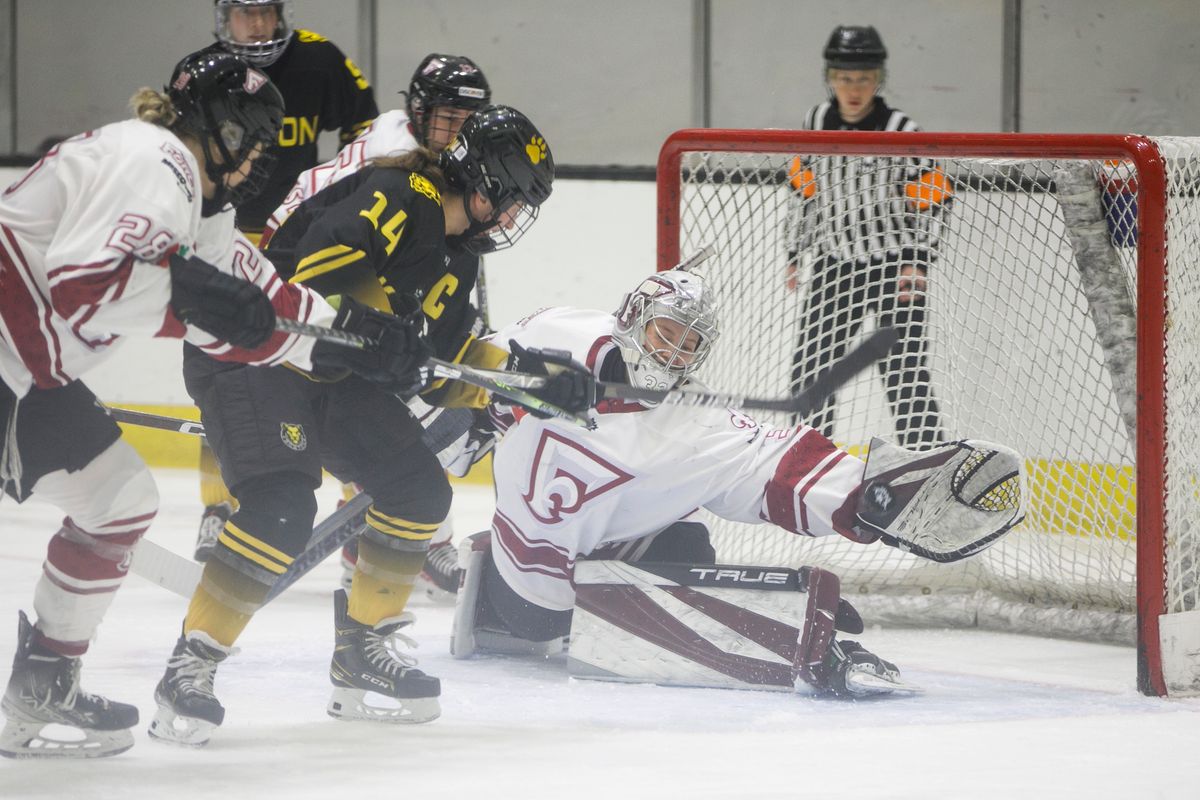 Overall: 8-14-2, 6th place; missed playoffs
I'm loath to make comparisons between men's and women's hockey a lot of the time, but in this case it kind of works. If the Toronto Six were like the Vegas Golden Knights of the PHF, La Force de Montréal were much more like the Seattle Kraken — an expansion team that played, in a lot of ways, like an expansion team, trying to get its legs under it. Flashes of brilliance were followed by some bad penalties or breakdowns, tough losses followed by lopsided wins, and all of that ultimately nudged the Force out of the playoff picture as the Riveters surged ahead for a late-season push.
That's not to say the team didn't have their high spots during season eight, by any means. A team comprised of a lot of previous USPORTS and PWHPA players, La Force displayed speed, grit, and excitement in spades. It also boasted one of the most dynamic forward duos in the league this year. So what do we make of the third expansion team the PHF has seen in its short tenure?
Offense
Overall: 2.3 GFA, -14 goal differential
Points leader: Jade Downie-Landry, 23 pts (10 G, 13 A)
Goals leader: Ann-Sophie Bettez (11 G)
Offensively, this team had an electrifying newcomer in Downie-Landry. Her speed, shot, and creativity made her so much fun to watch even when she was playing against your own team, and that translated into a huge points load for La Force. Alongside an absolute legend in Bettez, she had a first year to remember (and really should have been nominated for end-of-year awards, but I digress). In addition, Bettez displayed the skill and tenacity she's been known for throughout her lengthy career, and watching her in the PHF has been a treat after getting to know her through the CWHL.
Unfortunately, there wasn't a lot in terms of spreading the wealth amongst the rest of the offense. The next closest points leader after Bettez was Alexandra Labelle with only 13 points, and Sarah Lefort was a strong presence but not always a consistent one. Lefort also spent a lot of time in the penalty box (27 PIM), which translated to more time spent on the PK than a team would like.
The good news is that with a season of PHF hockey under their belt, a lot of these forwards will be more used to the style of play. I really like what I saw from Labelle and Kristina Shanahan (especially later in the season from Shanahan), and if Brooke Stacey comes back for another season she adds veteran experience and stability. I think with a bit more emphasis on two-way play and a couple more finishers, this really could be a team that causes issues for the top dogs next year.
Defense
Two words describe this defense: shot blocking. Brigitte Laganière (22 blocks), Catherine Daoust (21), and Taylor Baker (18) led the defense in this category, followed by Christine Deaudelin (11) and Gabrielle De Serres (10). Even the forwards got into the mix, with Labelle and Downie-Landry in the double digits as well.
Again, this wasn't always consistent, and in general a lot of shot blocks means there were more shot attempts against than a team might want to allow. I do think there are a couple of talented puck movers on this blue line, like Baker, Deaudelin, and Kaity Howarth, so for me it's just a matter of working on penalties and breakouts and getting the blueline more engaged on the front end.
Goaltending
Both of these netminders, Tricia Deguire and Marie-Soleil Deschenes, did well for their squad in their inaugural seasons. Deguire had the bulk of the starts (15 to Deschenes's nine) and posted a .918 save percentage, while Deschenes was right behind her with a .914. Neither allowed more than three goals per game all season, which is good for a tandem that faced close to 32 shots per game over the course of the year.
Most Valuable Player
Bettez, easily — this team is hers, and she is this team. Without her leadership and excellence on the ice, I really don't think Montréal is the same squad. She's an institution in Canadian hockey for a reason, after all.
Best Newcomer
Again, this is a no-brainer. Downie-Landry got a lot of very deserved accolades over the course of the regular season, but the fact that she didn't get a Rookie of the Year nod is never going to sit right with me.
Looking Ahead
As I mentioned earlier, this is a team that had to learn on the fly — not just with regard to the style of play, but also (and this is important) with regard to the arenas they played in. La Force were the sole barnstorming team this year, playing in multiple different arenas throughout the province. That in and of itself ends up breeding some inconsistency, as you have to get used to a new barn and its quirks every weekend whether you're technically the home team or not. If they can find one home barn, not only does it eliminate that issue, but it also cuts down on the travel in general.
Along with the residency question comes the question of identity. I think La Force is a team that can lean into a unique blend of skill and scrap, with an edge to their game similar to a team like the Riveters or Beauts but perhaps with a little more finesse. With so many of these players first-year pros, Montréal has had to navigate a quick learning curve, and I think they did that as well as they possibly could have. If they can get a couple more key pieces, I foresee them really being a force to be reckoned with in their second year.