PHF
PHF Season in Review: Boston Pride
The bigger they are, the harder they fall.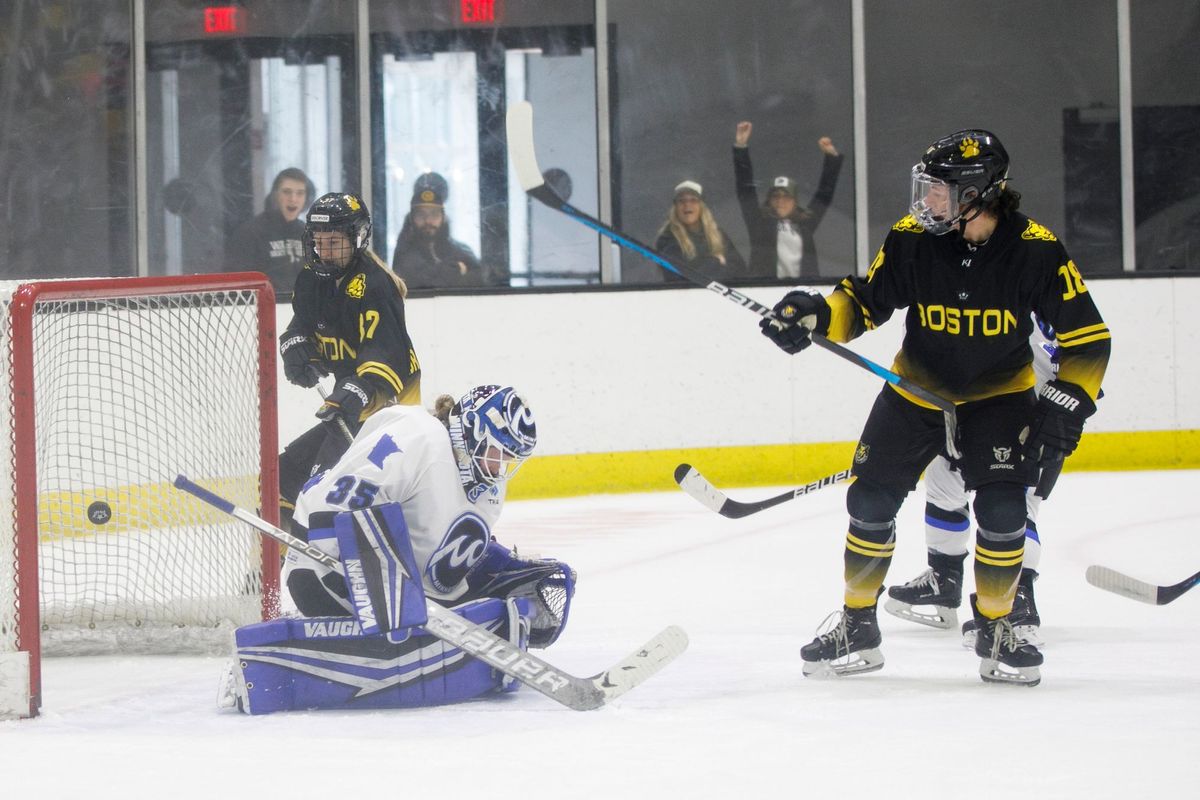 The back-to-back Isobel Cup Champions were looking for a threepeat, and every indication said they could do it. Somehow managing to improve on their already star-studded roster, the Pride looked unbeatable through the regular season, and the performances of their players earned a sweep of the league awards. In the playoffs, the Pride lost two straight games for the first time all year, failing to make the Cup final for the first time since 2019.
Record: 19-4-1, first place
Goals For: 92 (1st in the PHF)
Goals Against: 52 (1st in the PHF)
Goal Differential: +40 (1st in the PHF)
Power Play: 16%,13 for 83 (5th in PHF)
Penalty Kill: 87%, 62 for 71 (2nd in PHF)
Leading scorer: Loren Gabel (40)
Leading goal scorer: Loren Gabel (20)
Most wins: Corinne Schroeder (19)

Offense
The Pride was unquestionably the top offensive team in the league this season. A +40 goal differential and an average of 3.8 goals per game are just sickening numbers. They also tied with Toronto for the most players in double digits for scoring (10).
The team was led by Newcomer of the Year, Outstanding Player of the Year, and League MVP Loren Gabel. Her 40 points tied the single season record, and she was the first player since 2016 to have the most points, goals, and assists on the season. Her line with veteran Jillian Dempsey and Clarkson teammate Élizabeth Giguère was perhaps the best in the PHF.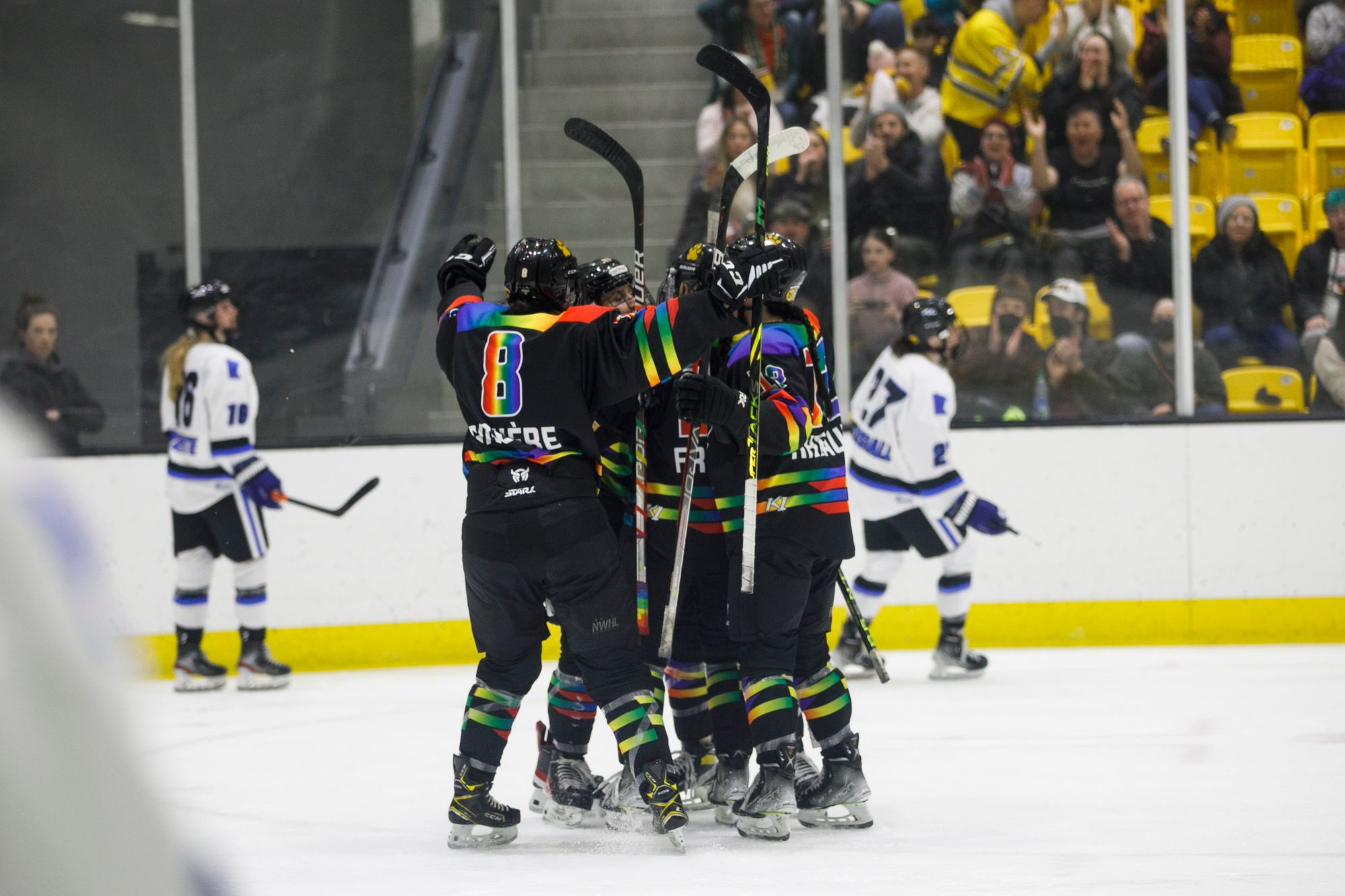 The Pride did see a lot of movement on their lines both between games and during games. Four players on the roster missed games due to national team duties, resulting in four players being used on PTOs. With as many weapons as they had on their roster, it's not a surprise that head coach Paul Mara had the confidence to change up the lines and send out players based on the situation.
With the top line tearing it up every game and consistent depth scoring, offense did not appear to be an issue for this team until the playoffs. Minnesota played shutdown defense, lifting sticks and not allowing skaters to get set up in the offensive zone. The top line registered only two points in two games. Perhaps it was to their detriment that this team spent so little time playing from behind in the regular season.

Defense
Four of the Pride's five defenders were named to the All-Star Game, and every one of them earned it. Honestly I would have argued that Jenna Rheault, the only Boston blueliner left off the rosters, also deserved to go, since she is so impressive defensively. I would put this group up as the best defensive corps in the league, and it's crazy to think that they were as good as they were with only the five of them for most of the season.
The Pride got 14 goals from their blue line in 24 games, and had the most points from defenders in the league. While those are great numbers, the way they really showed their value to me was on defense and in transition. Their 83 shot blocks put them third in the league, led by 26 blocks from Aneta Tejralová. They were exceptional in the defensive zone, preventing opponents from setting up a cycle or making cross-ice passes. Relentless in taking away time and space, they constantly stole pucks and sent them up the other way. Perhaps the best at this to my eyes was Kaleigh Fratkin, who was simply stunning to watch. Finally, led by Kali Flanagan, this squad kept opponents guessing by bringing the puck up behind the net and distributing from there.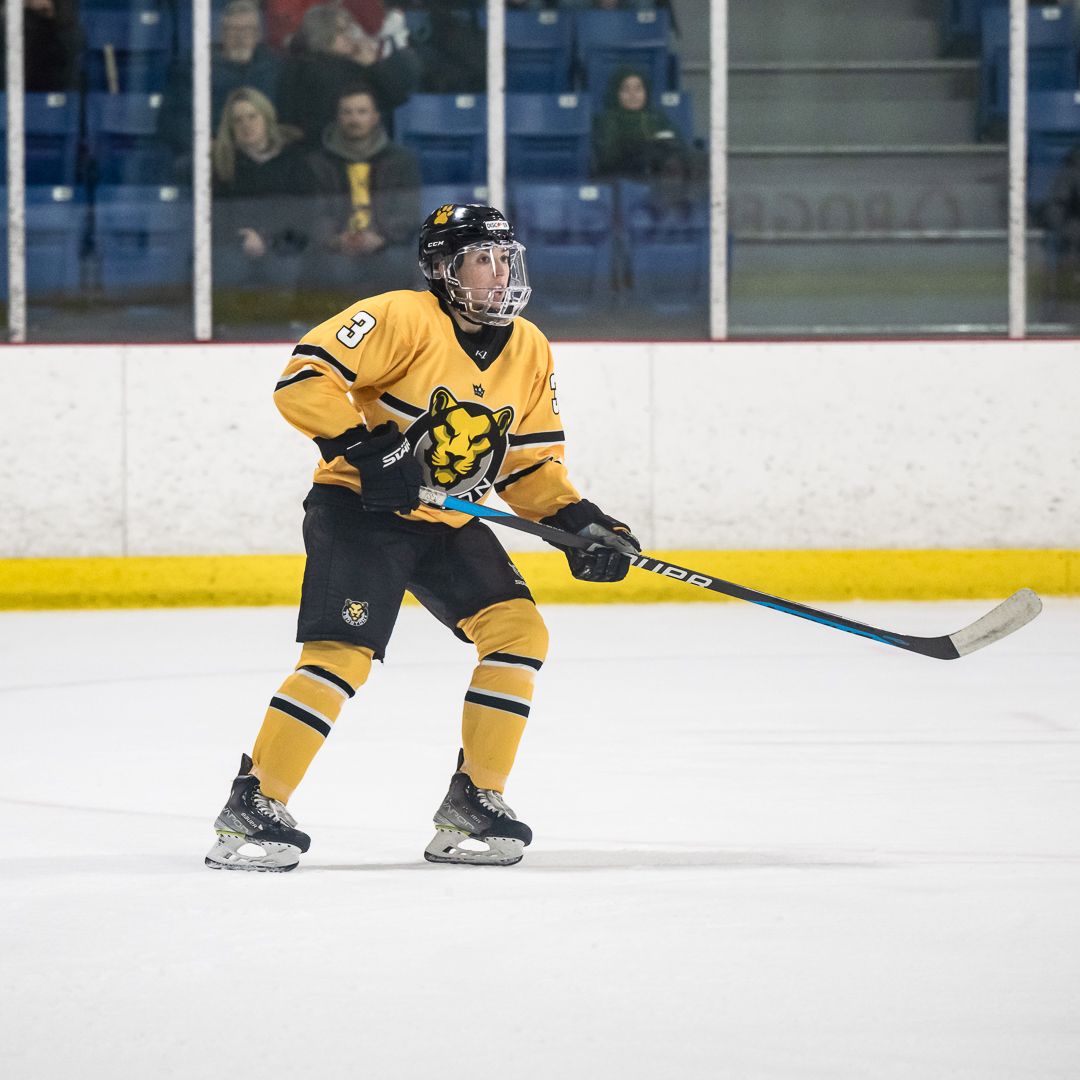 I would say, for next season, the Pride would be best suited by securing a sixth defender all season. It may have been a cap crunch that led to Lauren Kelly not being replaced after her injury, but despite this d-corp's success, that's just not something that can be allowed to happen again.

Goaltending
Every season, the Pride seem to have a new Goaltender of the Year candidate, and this year was no different. The winner of the 2023 GotY and Rookie of the Year Awards, Corinne Schroeder put the league on blast from the beginning, turning in a record-setting three straight shutouts to start her pro career. She would go on to collect the records for most wins in a season, most shutouts in a season, most shutouts in a career, and saves in a season. She also led the league in goals against average (1.67) and save percentage (95.5%).
Schroeder's consistency in net was perhaps why the team was so comfortable going all-in on offense. Her average of 37.06 shots against per game was a league high among goalies to play at least eight games, and it was a league high by a considerable margin. Watching the games, it felt as though the Pride's defenders were comfortable allowing opposing players to take shots because they knew Schroeder would be able to knock rebounds into corners where they could be picked up and sent in the other direction. That's not just good defense, that's a central strategy to the Pride's wins this season, and it will be interesting to see if the Pride will be able to continue to use the strategy in the future.
For the second year in a row, Lovisa Selander suffered in a back-up role. The 202 Goaltender of the Year seems to be at her best when she's getting a lot of reps, yet she was given only two starts for the whole season, both resulting in losses. Whether it's a change of scenery or a change in player management, it feels like something needs to be different here next year.

MVP
This seems pretty cut and dry. Loren Gabel's offensive production this season is among the greatest in league history. She was nearly a goal-per-game player, even scoring four goals in a single game on January 21 against the Montréal Force. She finished 12 points above the second-highest scorer on the team and 58 SOG ahead of the second-place shooter. In the playoffs, Boston only scored three goals in two games, and one of them came off Gabel's stick. It is no surprise to see Gabel awarded league MVP, Outstanding Player of the Year, and Newcomer of the Year.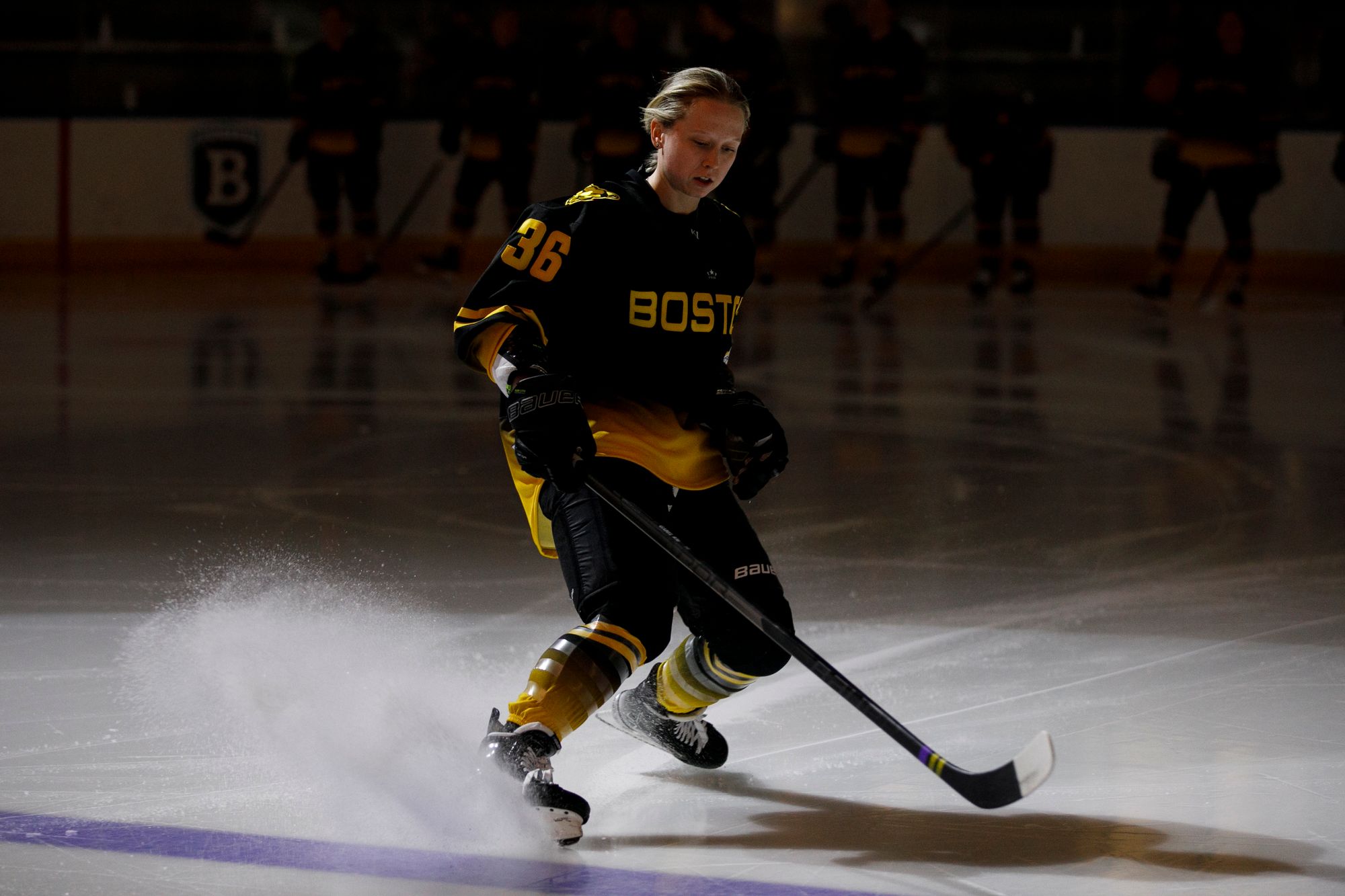 No other skater contributed more to this team's success. With the salary cap rising, it would not be surprising to find Gabel among the upper echelons of league earners next season.

Best Newcomer
Again, this question has already answered this question for me. Rookie of the Year and Goaltender of the Year Corinne Schroeder rewrote the record book in net this season and her awards were well-earned. She was also a final nominee for Outstanding Player of the Year, which was voted on by players, and she came in third in voting by media for the MVP Award.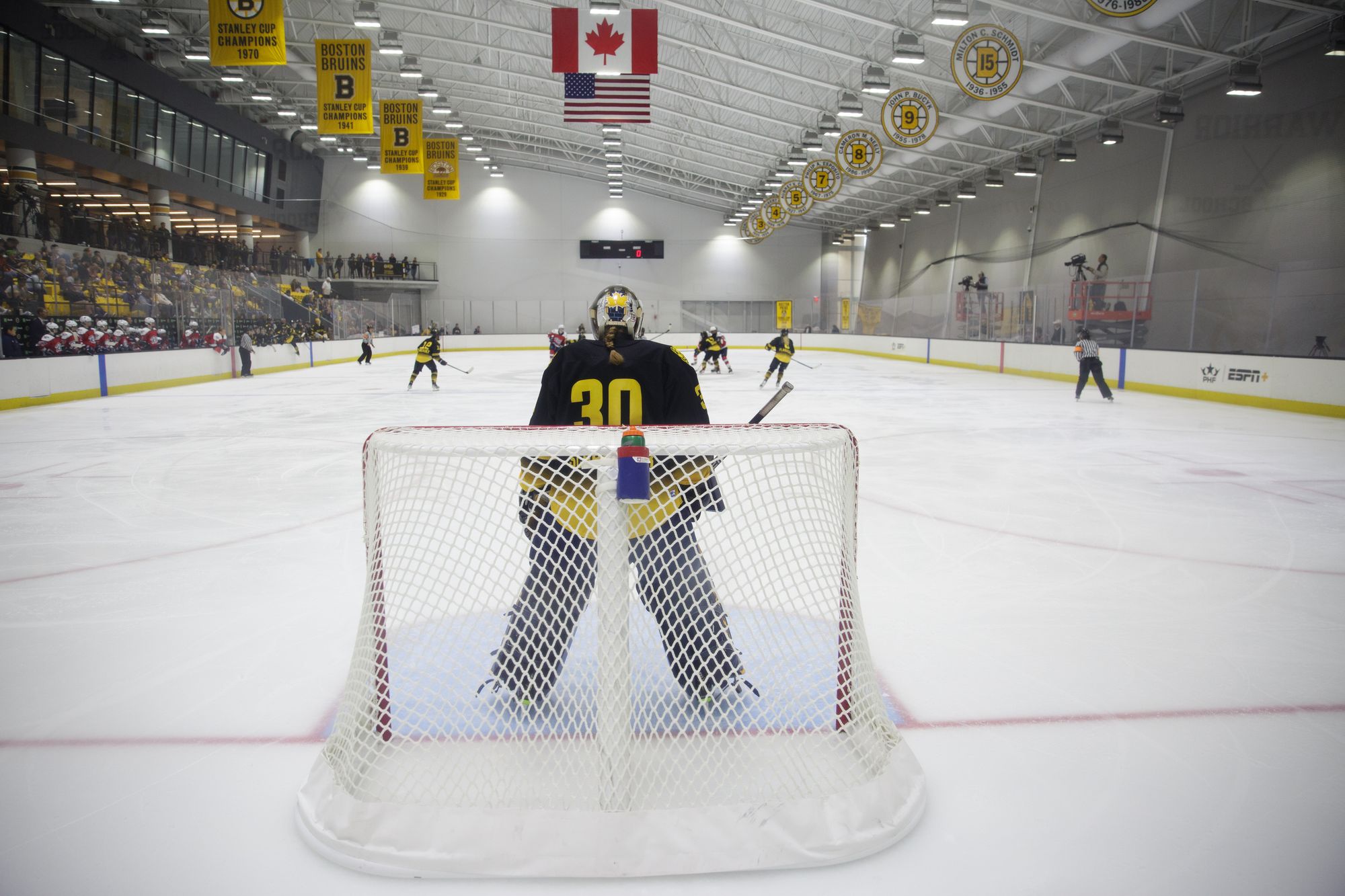 Rumor has it that Schroeder may not return to Boston next season. If she indeed moves on, her replacement will have some big skates to fill.

Looking ahead
How do you improve on one of the best teams the league has ever seen? On the face of it, it's hard. This team was dominant on both sides of the puck, outscored opponents and a ferocious rate, and was solid in net.
The PHF rumor mill is awhirl, and it has a number of players moving on the Pride, both in and out. Some of the reported imports and free agent signings are very promising for the Pride— Northeastern standouts Alina Müller and Chloé Auraud, Connecticut Whale sniper Caitrin Lonergan— but they look to be losing talent as well. Corinne Schroeder and top-line winger Élizabeth Giguère have been linked to the Montréal Force. Two-time Defender of the Year Kaleigh Fratkin and former league MVP Allie Thunstrom are rumored to be moving on as well. Losing any of these players would create big gaps in Boston's starting lineup; losing several or all of them would be a huge shift for a team accustomed to success.
The Pride's front office will have a difficult job this off-season. With the rising salary cap, there is sure to be a lot of interest in joining a team with the kind of pedigree the Pride has. Evaluating players and setting a dollar value on a contract would be difficult in any year, but if they are in fact losing some elite players, the Pride will have to figure out how to get better despite the subtractions. Their season didn't end the way they wanted it to, and there will be pressure to rise above the first round exit. That being said, Boston put together an All-Star roster this season, one that came out on top in the regular season, and I wouldn't be at all surprised if they managed to do it again.