PHF
PHF Season in Review: Metropolitan Riveters
New players, a new coach, a new home rink — the Rivs had to make a lot of adjustments in season eight.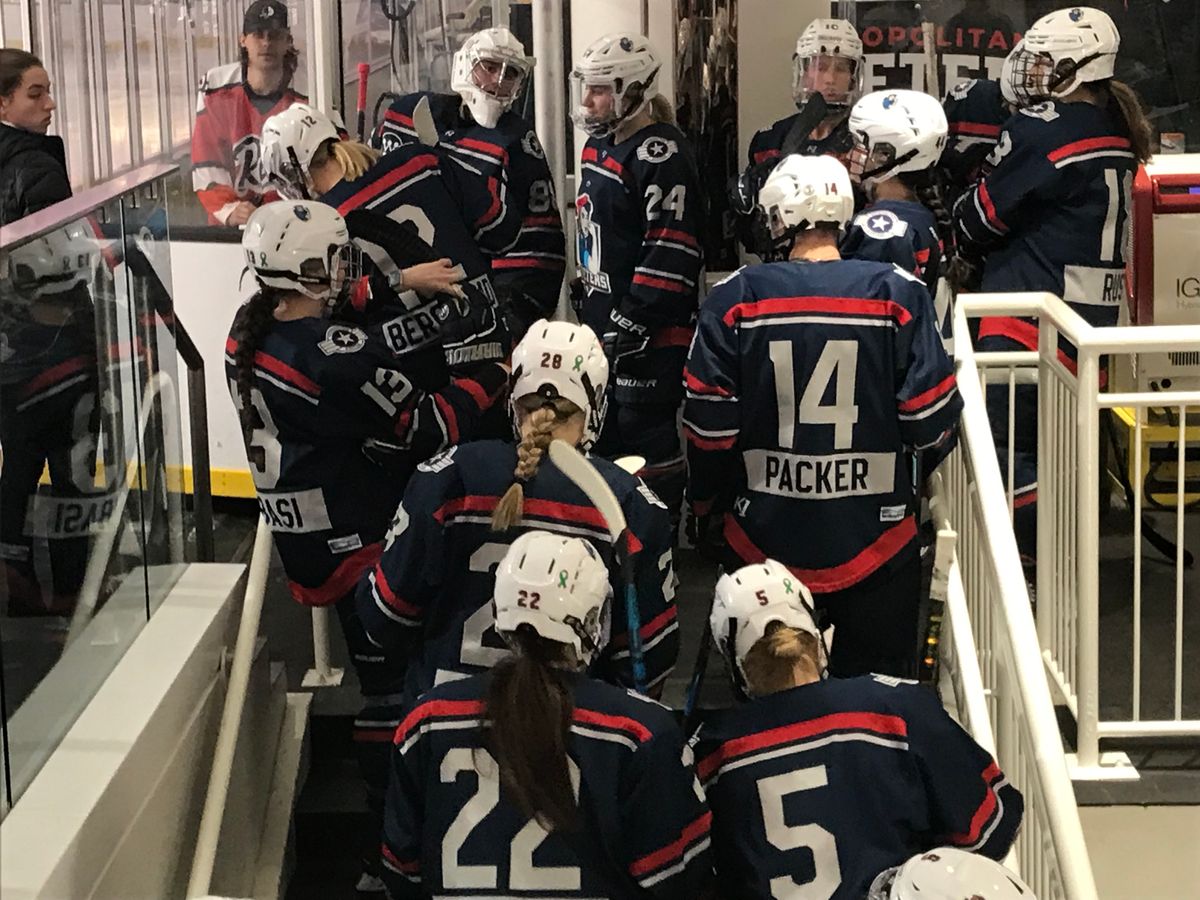 The eighth season of Metropolitan Riveters hockey was filled with peaks and valleys, and unfortunately for them, the midseason valley they encountered was far too low for them to be able to qualify for the postseason — for just the second time in franchise history. The Rivs finished fifth in the PHF standings, just three points behind the Minnesota Whitecaps and the cutoff line for making the playoffs.
Record: 11-13-0, one overtime win, two shootout wins
Goals For: 64 (4th in the PHF)
Goals Against: 79 (6th in the PHF)
Power Play: 16%,15 for 92 (4th in PHF)
Power Play Goals: 15 (2nd in PHF)
Penalty Kill: 76%, 72 for 94 (7th in PHF)
Power Play Goals Against: 22 (7th in PHF)
Shorthanded Goals For: 4 (tied for 2nd in PHF)
Shorthanded Goals Against: 2 (4th in PHF)
Leading scorer: Madison Packer/Kelly Babstock (21 points each)
Leading goal scorer: Madison Packer (11)
Most wins: Kate Burt (5)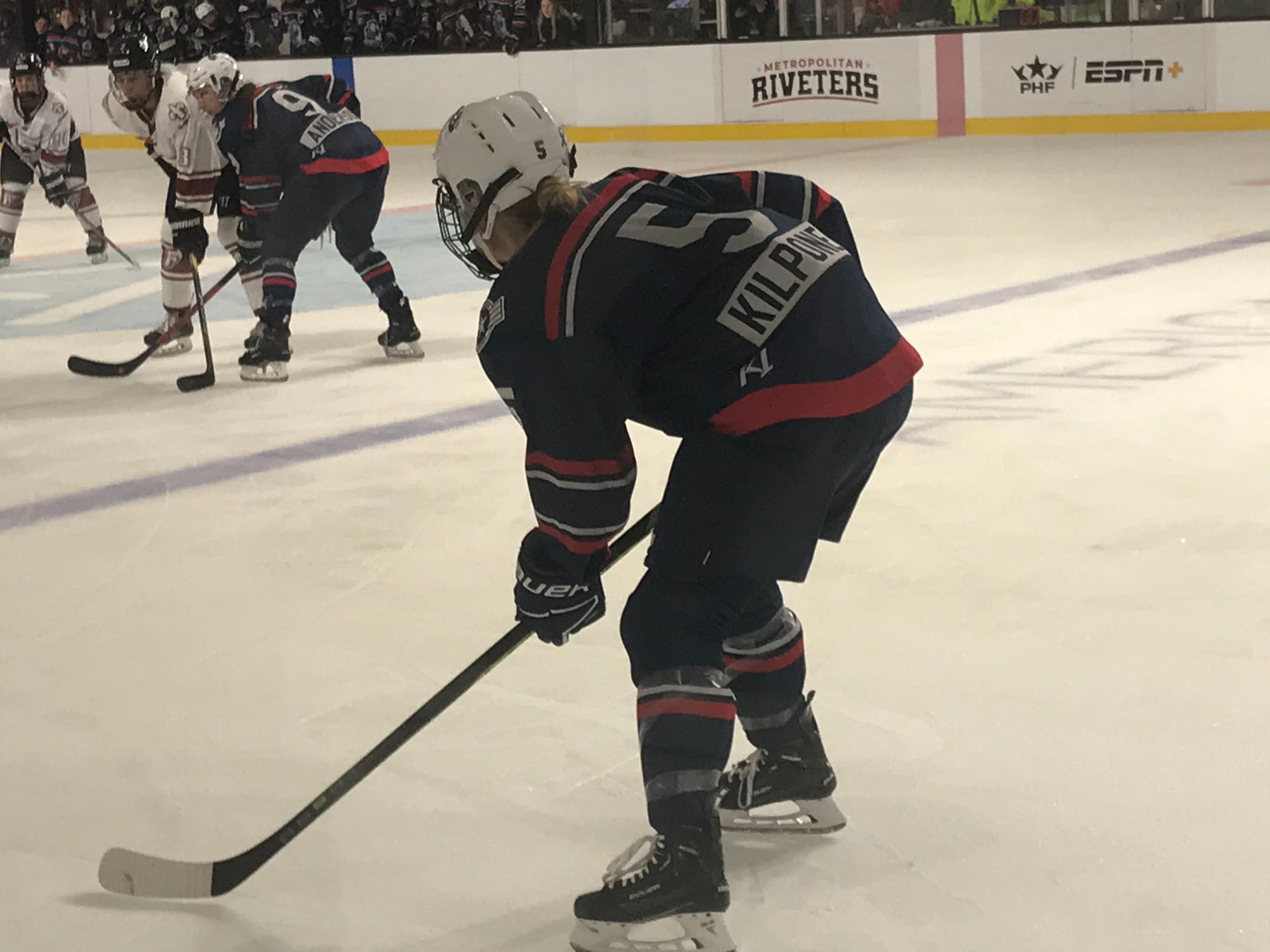 "We had 17 new players, only three that played here last year, so it [really] was a new situation for everyone. A new coach and a whole new environment for everyone," defender Minttu Tuominen told The Ice Garden at the end of the season. "I wish maybe we had like six or four months more time, who knows what could've happened. It's sports, a business as they say, and we'll try to make the most of the rest of our time."
Offense
The final numbers make things look better than they were for the Rivs in the production department. Look no further than Captain Madison Packer's game log — 10 points (5g-5a) over the season's final six games when the team was oceans away from a playoff spot. Eight (1g-7a) of forward Amanda Pelkey's 19 points came during that same span. Newcomer Sarah Bujold finished third on the team in points, with 20, and tied for second in goals, with 10, but five of those goals and 10 of those points came before December.
The top players can't do it every night, and the Riveters didn't get much from their bottom six as far as points go; which is kinda hard to do when they don't see the ice that often — or at all. Perennial all-star Kendall Cornine finished with just seven points (4g-3a), which was a big dropoff from her previous full-season production (24 and 16 points). Through her first 15 games, Cornine only registered two assists. Kennedy Ganser played up and down the lineup and was one of the team's most dependable centers in the face-off circles, winning draws at a 58% clip (215 wins out of 370 taken) — which was second-best in the entire PHF — and she also chipped in 11 points (2g-9a).
Defense
Led by Tuominen's 14 points, the Riveters defenders combined for 48 points this past season, tied for the second most by a defense corps in the PHF behind only Boston. Her presence, along with that of fellow Finn Anna Kilponen, really stabilized what had been a weak spot over the past few seasons. Another great addition was second-year player Emilie Harley, who was able to chip in nine points while taking only three minor penalties (the same as Kilponen). The back half of their defense wasn't nearly as stout and often didn't see much ice time, and at times Reagan Rust was deployed at forward.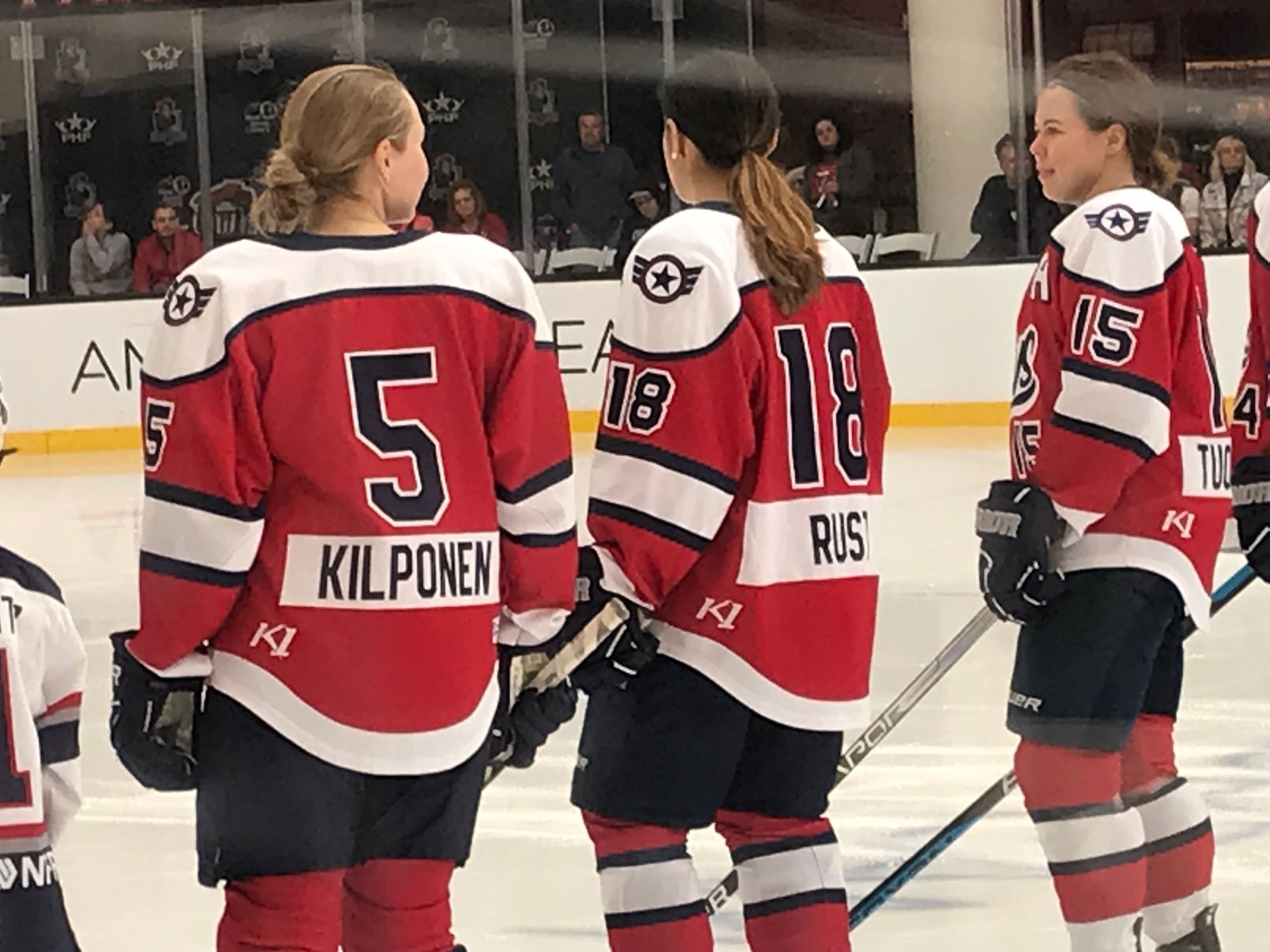 Tuominen led the entire PHF with six power-play goals, and she was able to clinch two wins for the Rivs with two game-deciding shootout goals as well. Good things were happening when the fantastic Finn shot the puck, and she could be a big piece of the puzzle if the team re-signs her for season nine.
Goaltending
After starting the season with a tandem of Eveliina Mäkinen and Rachel McQuigge in goal, the Riveters had to pivot in December and add another goalie when McQuigge was injured. Enter Katie Burt. Between the three netminders they gave their team a chance to win most nights, and Burt (5-5-0) and McQuigge (4-4-0) both finished the season with a .500 record.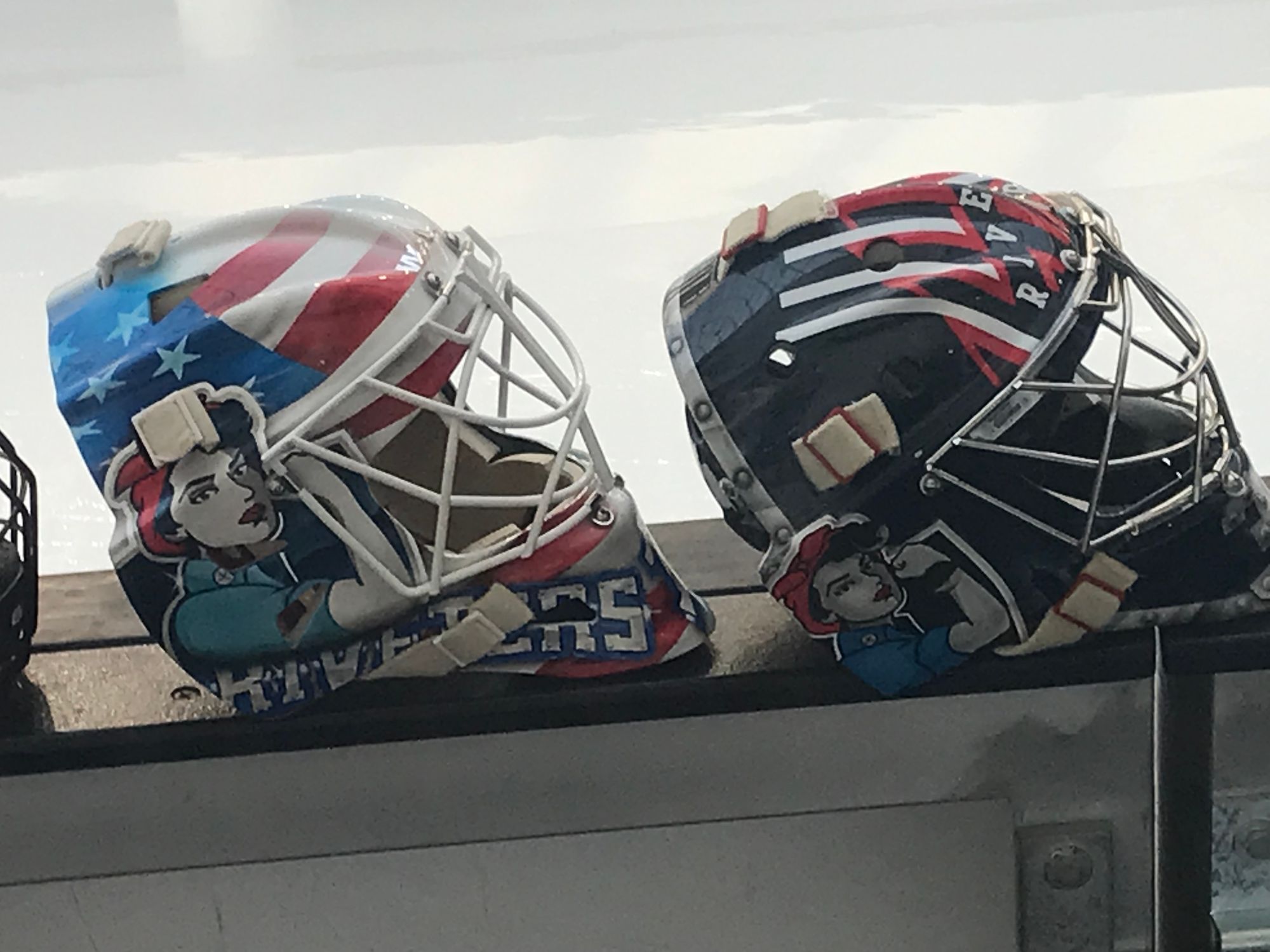 Of the three goaltenders, McQuigge is the youngest and could be the Rivs goalie of the future if they re-sign her this off-season. (The team hasn't had a goaltender for two consecutive seasons since Katie Fitzgerald in seasons three and four)
Most Valuable Player
Could go a number of ways here, but for my money it was Tuominen. Her presence and personality were infectious all season long for the Riveters. She was also the team's third-leading goal scorer (9), and second-leading shot taker (89), and saw ample ice time in all situations. They found their No. 1 defender, leader, and someone who can help younger players coming to the squad. Hashtag: good things happen when Minttu shoots the puck.
Best Newcomer
It would be silly to pick Tuominen again (I could). But let's say Ganser for this one. I already mentioned her prowess in the face-off circles, but one aspect that was often overlooked was her courage (at 5'3") to stand in front of the net on the power play to screen the opposing goalie amongst the usually much taller players. No. 77 matched her previous season's point total (in Buffalo) and after the first month of the season was perhaps the Rvis' most consistent player. I wrote during the season that her game is very reminiscent of Boston's Jillian Dempsey, and I still stand by that.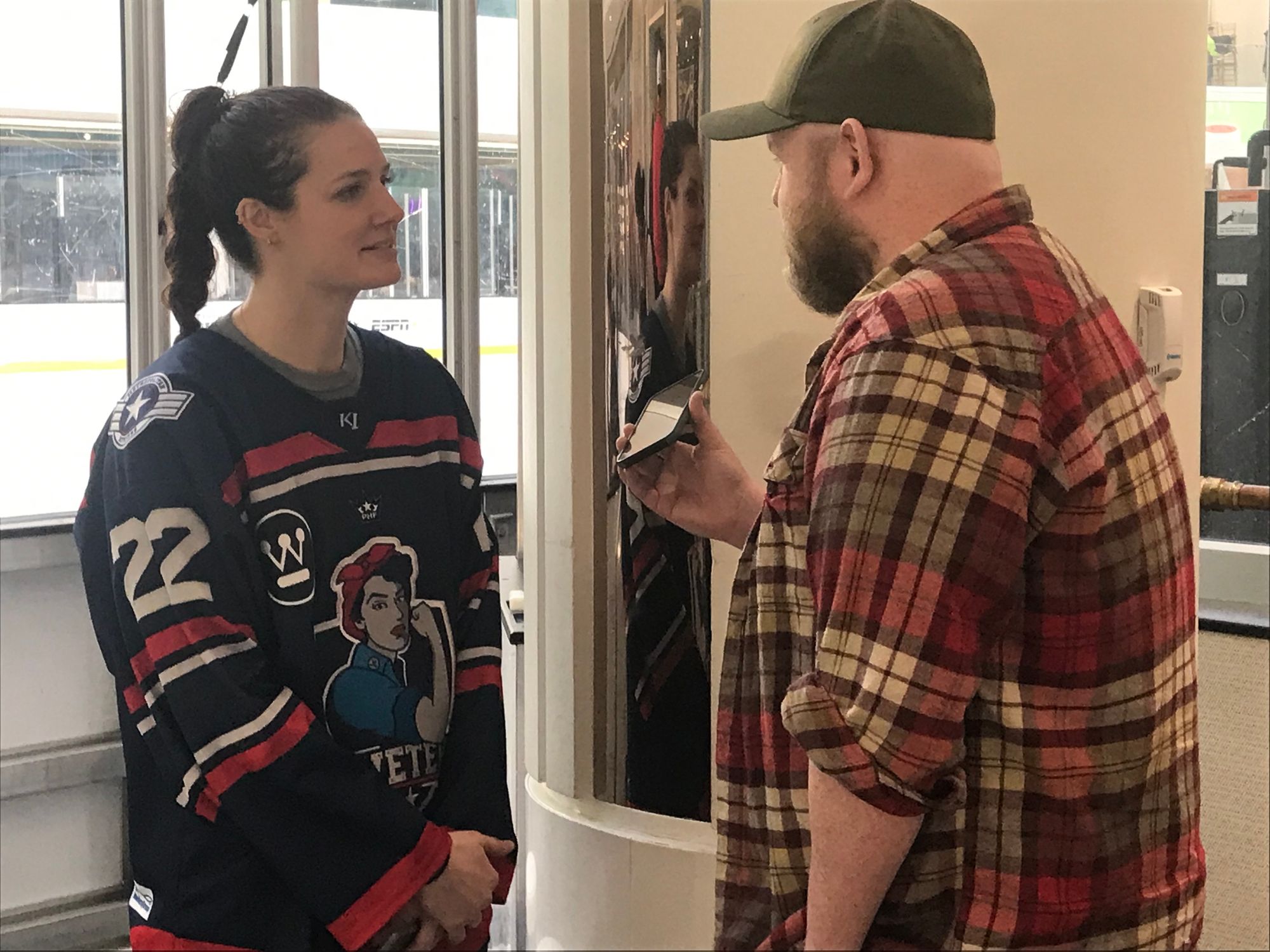 Looking Ahead

As is always the case lately with the Riveters, no one is sure how many players will be returning, but I think with head coach Venla Hovi returning for a second season behind the bench that at least a handful (more than three) of players will come back. We know Packer will be back for her ninth season with the team and in the league. My best guess of who else returns: Pelkey, Tuominen, Kilponen, and Harley. After that, I'm unsure, but I have heard that forward Hayley Lunny (who signed midseason and played eight games) will likely be back.