PHF
Riveters Sign Rogge, Linser, Cook to One-Year Deals
The team now has 22 players under contract for the upcoming season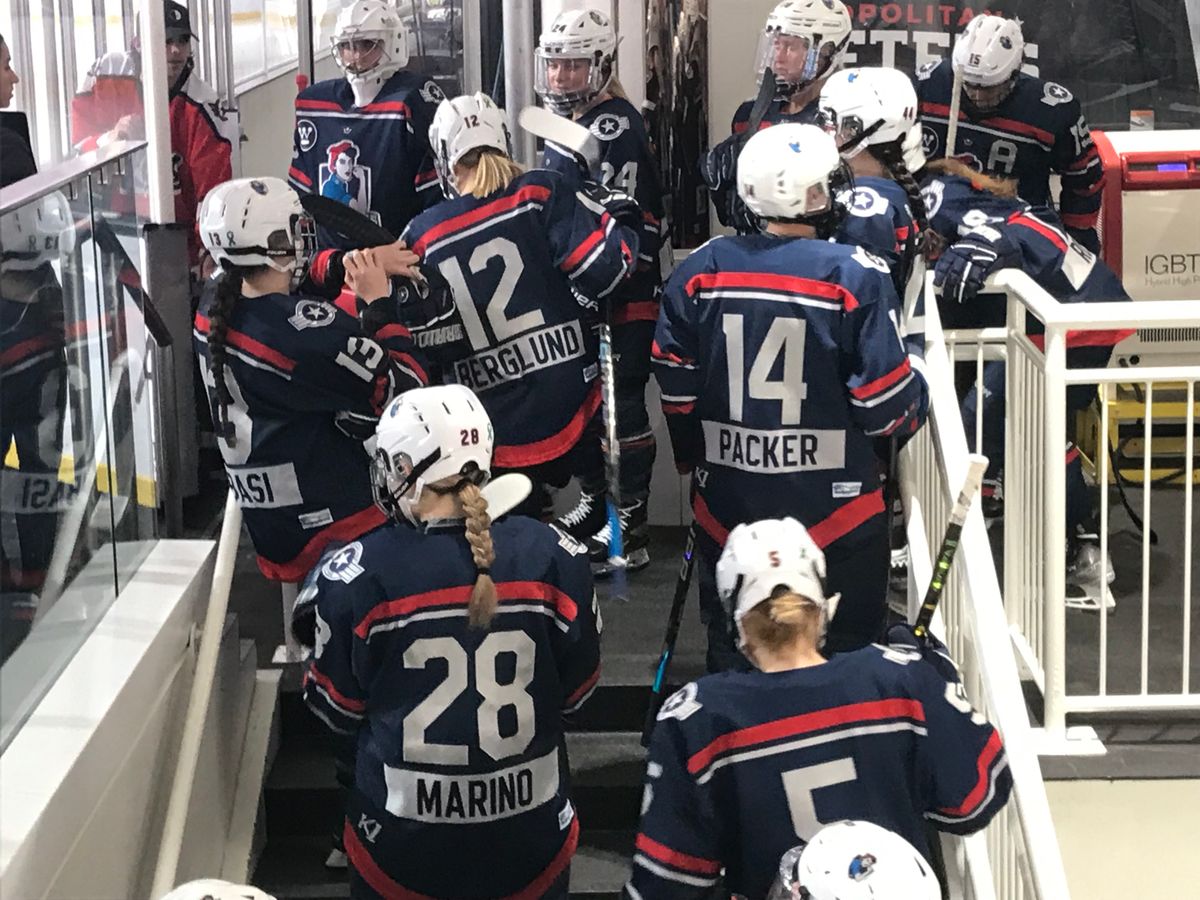 The Metropolitan Riveters announced on Tuesday that they've signed forwards Naomi Rogge and Anneke Linser, and defender Abby Cook, to one-year deals. Additional terms of the three deals were not disclosed. Rogge and Linser, who will be making their pro debuts, were college teammates at the University of Minnesota-Duluth.
Cook has six games of experience in the PHF — with the Boston Pride in 2021 (1a) — and she played the past two seasons in the SDHL (36 games) and SWHL (18 games). She recorded 99 points (24g-75a) in 147 NCAA games with Boston University (2016–20).
"After a season in Switzerland and finding her way as a pro, we are happy to bring Abby back to North America and on board with the Rivs. Her ability to deliver pucks to the net and her overall skillset makes us stronger offensively," Riveters head coach Venla Hovi said. "Abby can make quick plays up the ice on breakouts and transitions, which will help us play faster as a team."
Rogge posted 114 points (63g-51a) in 168 games for UMD, and Linser was equally productive with 93 points (42g-51a) in 165 games.
"I am excited to sign with the Riveters. To be able to sign my first professional contract isn't something I thought was possible while growing up, but just seeing how far women's sports have come is exciting. Now I'm hoping to join in the growth and continue to push the development with the Rivs organization," Rogge was quoted as saying in the press release.
"I'm blessed to have the opportunity to play the sport I love as a means to support myself financially, and I think my style of play will fit in well," added Linser. "It seems that a lot of the veterans on the team talk about the incredible culture the Rivs have, and that's something I can't wait to be a part of."
The Riveters now have 22 players under contract for Season 9. Cook, Rogge, and Linser will join newcomers Noora Räty, McKenna Brand, Olivia Zafuto, Kaleigh Fratkin, Emma Seitz, Noemi Neubauerová, Lauren Dabrowski, Lexie Adzija, Susanna Tapani, and Kateřina Mrázová; and returners Madison Packer, Amanda Pelkey, Minttu Tuominen, Sarah Bujold, Anna Kilponen, Kennedy Ganser, Hayley Lunny, Rachel McQuigge, and Fanni Garát-Gasparics as the franchise takes aim at winning their second Isobel Cup championship.