Riveters Re-sign Lunny and McQuigge to One-Year Deals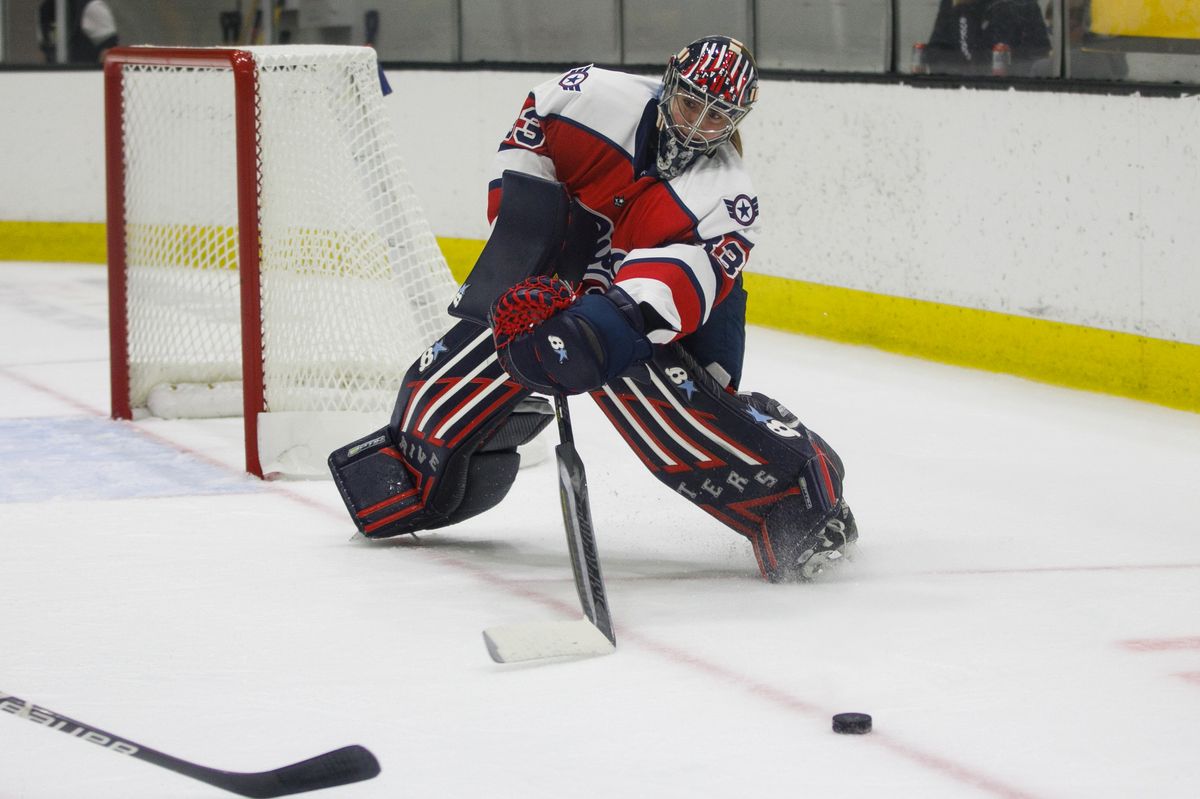 The Metropolitan Riveters announced on Thursday that they've re-signed forward Hayley Lunny and goaltender Rachel McQuigge to one-year deals. Terms of the deals were not disclosed.
Both played in only eight games for the team last season, their first as pros, but for different reasons. The middle of McQuigge's season was spent on LTIR while she recovered from an injury and Lunny started the season in the PWHPA before turning a PTO with the Rivs into a contract.
"Rachel had a great first year outside of her injury and she proved that she can be a winning goalie at the pro level. She is very athletic and explosive, and she battles hard in every drill. Rachel wants to learn, and I'm looking forward to seeing her growth moving forward," said Riveters Head Coach Venla Hovi. McQuigge finished the season with a record of 4-4-0 (after winning her final two starts) with a GAA of 3.39 and a .888 save percentage.
"I'm thrilled and excited to be back with the Rivs this upcoming season and pick up where we left off last season. We have a lot of unfinished business, and with the culture of our locker room and leadership of our coaching staff, I know we're in for a great season," Lunny, who had three assists in eight games, said in the press release announcing the signings. "The Rivs felt like home from day one, and I'm excited to get a full season this year."
The Riveters now have 17 players under contract for Season 9. Lunny and McQuigge join returners Madison Packer, Amanda Pelkey, Minttu Tuominen, Sarah Bujold, Anna Kilponen, Kennedy Ganser, and Fanni Garát-Gasparics, and newcomers to the Rivs include Noora Räty, McKenna Brand, Olivia Zafuto, Kaleigh Fratkin, Emma Seitz, Noemi Neubauerová, Lauren Dabrowski, and Lexie Adzija as the franchise takes aim at winning their second Isobel Cup championship.