PHF
Ex-Beauts Harley, Ganser Thrived with Riveters This Season
Forward & defender reflect on their first season in New Jersey.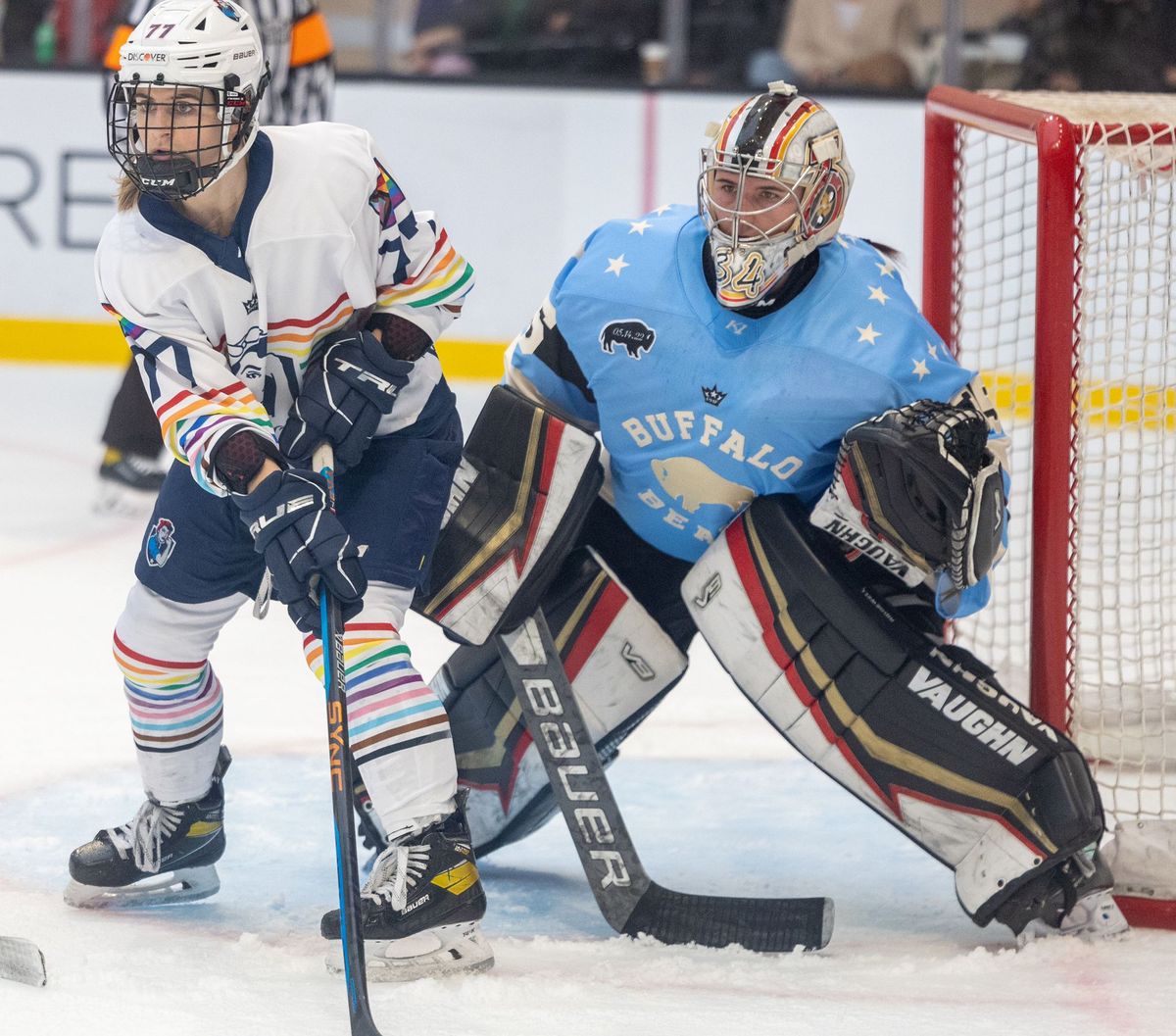 It's never completely easy to change teams at any point in your career, but after their first seasons as pros in the PHF that is exactly what forward Kennedy Ganser and defender Emilie Harley found themselves doing when they both signed with the Metropolitan Riveters. Both players were draft picks of the Buffalo Beauts in 2021 and going forward, both can be important players for the Riveters.
"We're trying to finish in the standings as high as we can. It might be that we're out of the playoffs but we're still playing to show everyone what we can do," Harley told The Ice Garden following the Rivs' first weekend sweep since 2019. "So we're playing with a lot of heart and character. Also, people are on one-year contracts, so you're trying to show what you can do personally to come back and play in this league again next year."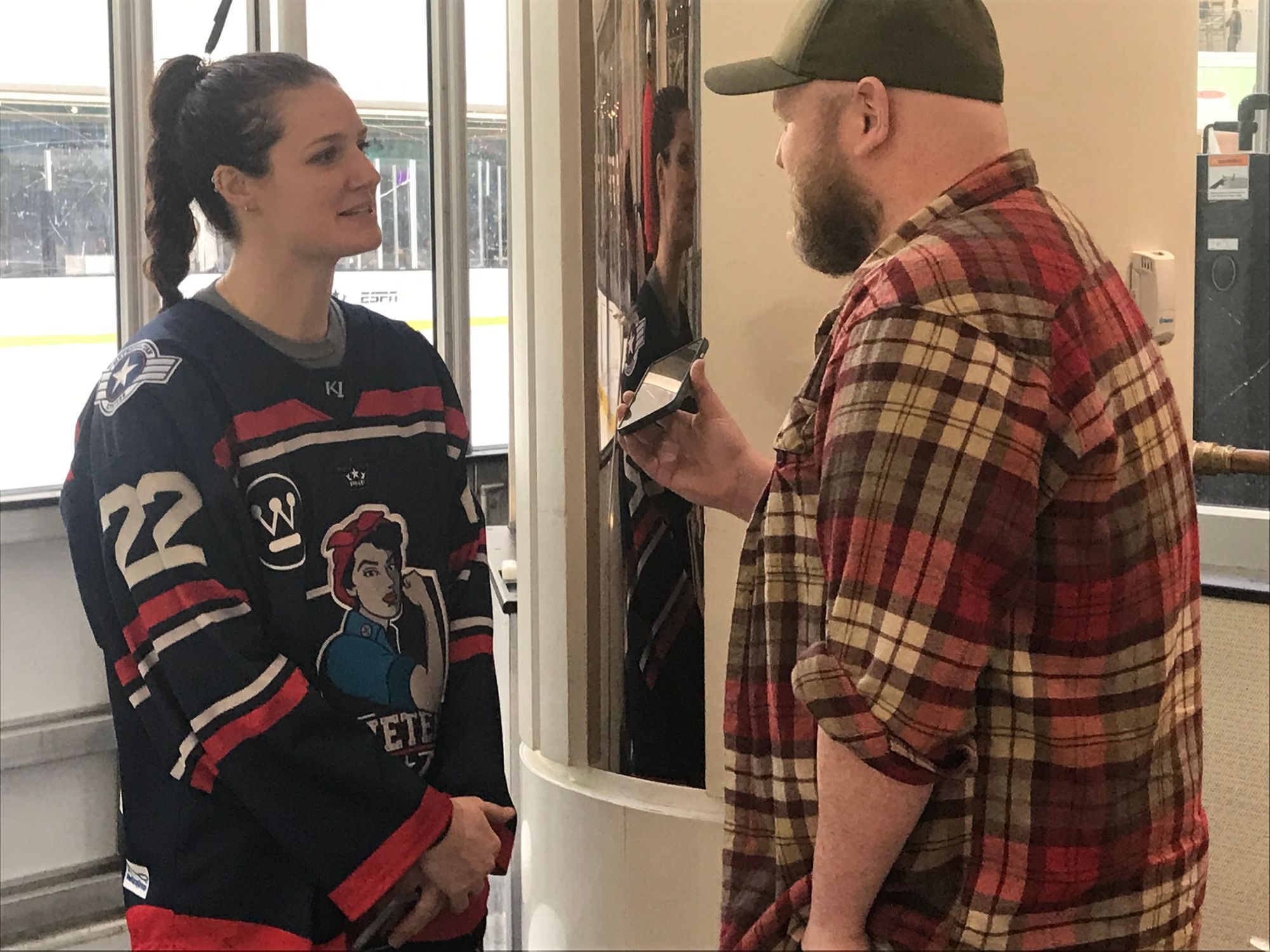 After a bit of a slow start, Harley rounded into form and finished the season on a two-game assist streak and with four points (1g-3a) over her final six games. With nine points (2g-7a) in 24 games, she finished just shy of her total from the previous season (10 points/20 games).
Ganser also started her sophomore pro season a bit slow, but by the end of the season, she was not only the Riveters' best face-off taker but her face-off wins and winning percentage is among the game's elite. She finished the season with the same 11 points as her rookie campaign, but her face-off winning percentage jumped from .518 to .581.
"For our team, we were just talking in the locker room, we wish our season was longer because we're just getting rolling right now," Ganser told us after the season finale. "This team has so much potential that it's unfortunate we didn't make the playoffs. But we're in a good spot right now to build for next year."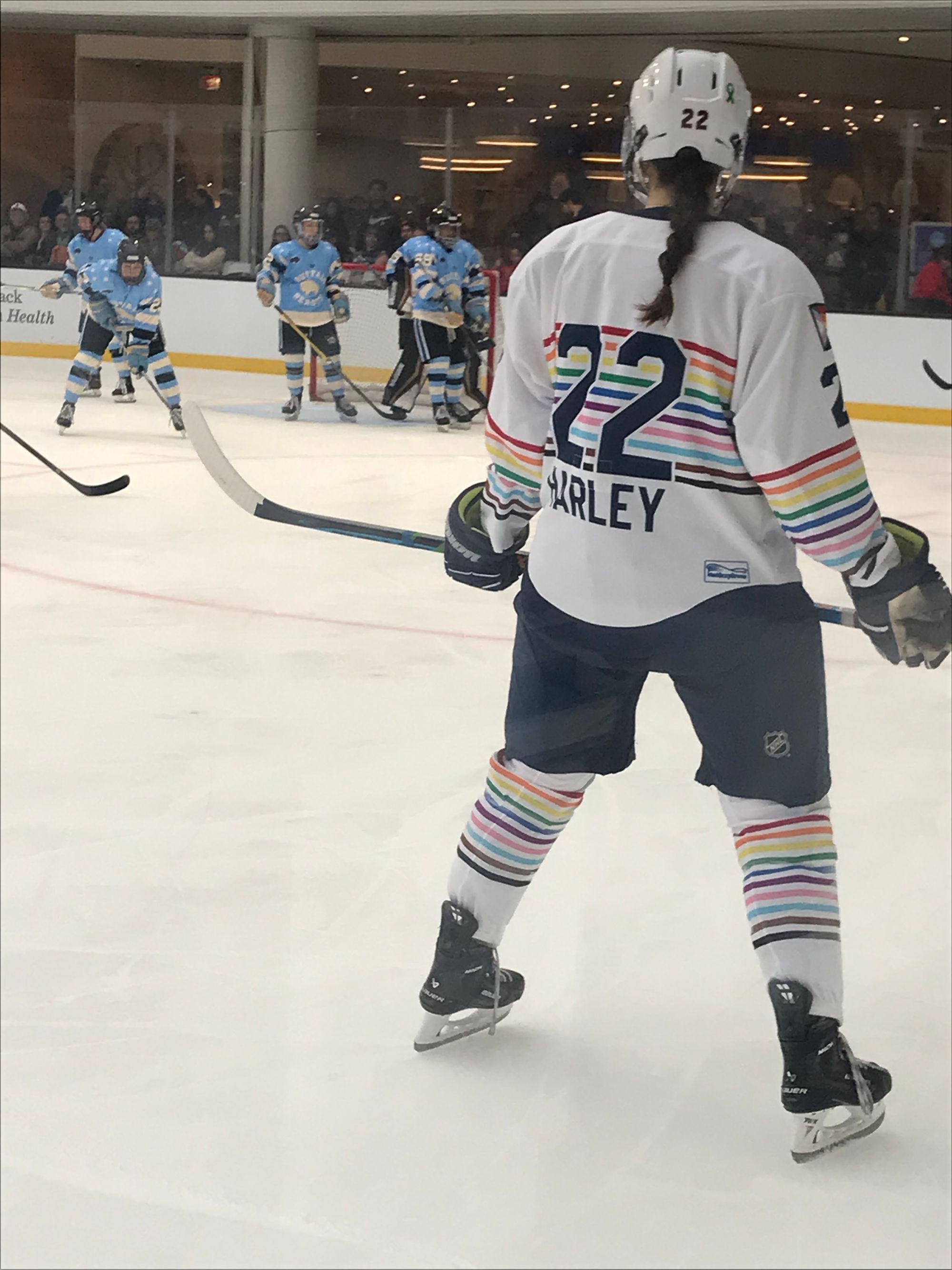 The two former Beauts didn't plan on changing teams together last off-season, but sometimes things work out well and the duo was able to lean on each other for support in a new environment and live together in New Jersey as well.
"It's been really nice (having Kennedy here) and I love her style of play. She is a workhorse and so hard to play against," Harley said of Ganser, "she gives a full effort every single time she's on the ice. She might not be the flashiest player but she has that grind, even though she's one of the smallest. She is tough to play against."
I recently compared no. 77's game to perennial PHF All-Star Jillian Dempsey, and in typical hockey player fashion Ganser was quick to credit others like her teammates and linemates for her success at this level so far. But they both play 200-foot games, both play in all situations, and are really tough to win face-offs against.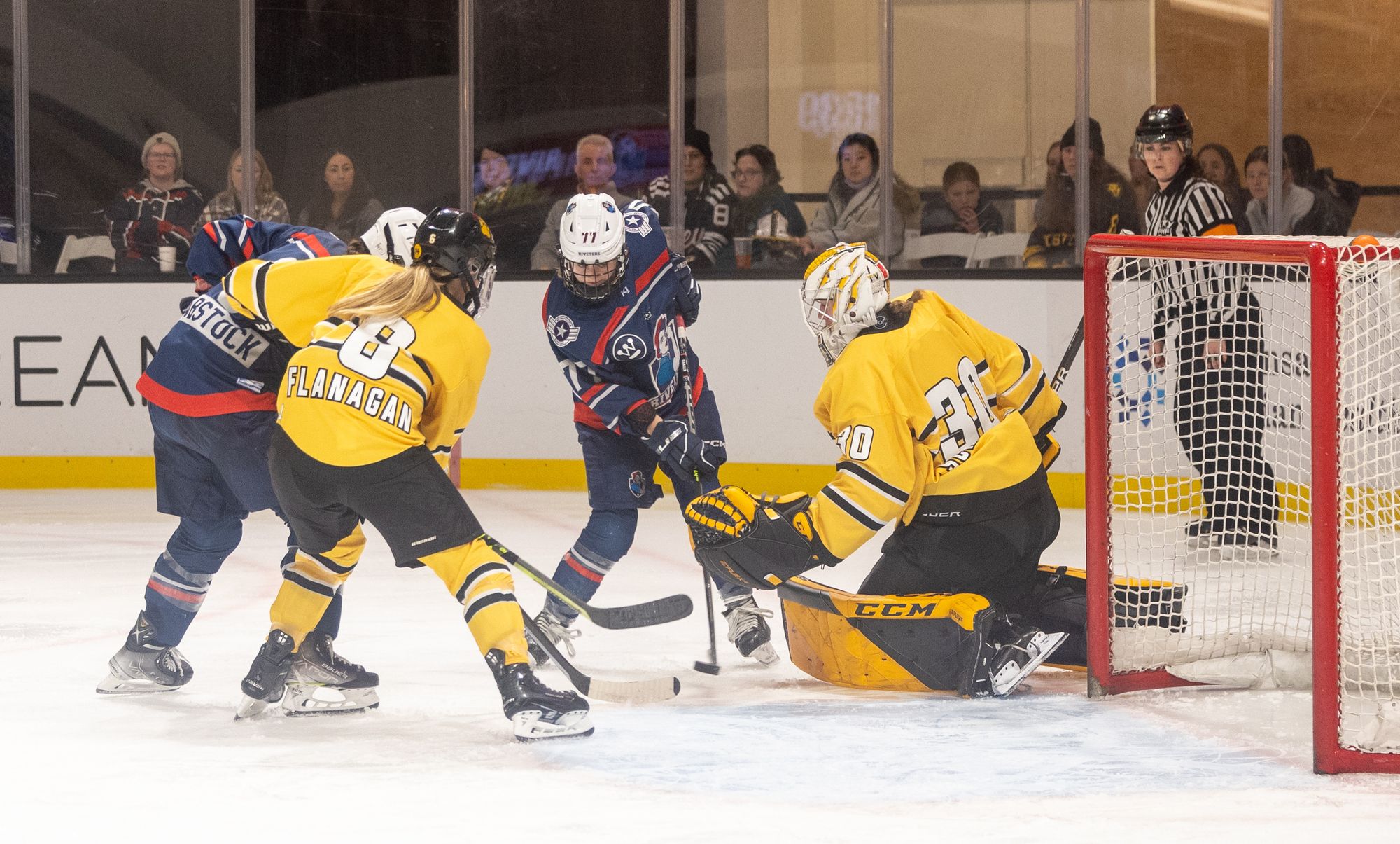 "I'll take it as a compliment, take it and run," Ganser replied with a slight grin. "I'm not the flashiest player; I just try to go out there and give it my all every shift and I think that is pretty similar to her game."
While Ganser is one of the league's smallest players, Harley is one of the game's biggest. As the season went on you could see her comfort level grow within the team and in her own game. Towards the end of the season no. 22 was a crucial part of both the power play and penalty kill, and had worked her way into regular top-4 minutes. But it didn't come easy for her, having to reestablish herself after her rookie season with a different team.
"I feel like there was a learning curve or period where the coaches were feeling me out or figuring out what I bring to the table. I try to be the best I can defensively first, but I've picked up a few points here. What they expect from me is to just be a solid player that they can rely on in any situation," explained Harley, who also really enjoyed learning from veteran defenders/Olympians Anna Kilponen and Minttu Tuominen.
"I think what I've learned from them most is that air of confidence, or how settled they are in themselves - how they get ready, what they're doing, what they're here for," Harley revealed. "It is nice to see that, be around that, as I am a younger player. What does a long career look like, what does that entail; I've been trying to take some of that calmness from them."
With both players on one-year deals for their season that just ended, the summer brings a lot of uncertainty in regard to where players will be next season, which players will be changing teams, joining the league, stepping away, etc. But both would love to continue building something in New Jersey with the foundation the Riveters have established this season - their first under new management, and a new coaching staff.
"I would love to keep playing. We'll see what happens, but I always have a lot of fun playing this game I love," Harley replied when asked about next season.
"I'd love to be here (long term). I was recently joking - I'd rather not play for every team in the league," Ganser added through a chuckle. "I'd love to stay here for a few years. We have a great culture from our ownership group, coaches, leadership group - we have a good thing going on and it's been great to be a part of it."
Keeping one of the league's best face-off specialists seems like a no-brainer - it's a lot easier to do things when you have the puck. Also, keeping one of the tallest players in the league should be a priority - you can't teach size, and Harley has shown she has the skill set to be here; she's just scratching the surface of her potential. Imagine how both players would perform next season without having to adjust to a new team, new coach, new rink, new home, etc. The sky is the limit for these two.