International
2023-24 Rivalry Series: Players to Watch in November Games
The 23-24 Rivalry Series kicks off tonight! Here's how and who to watch in the November games.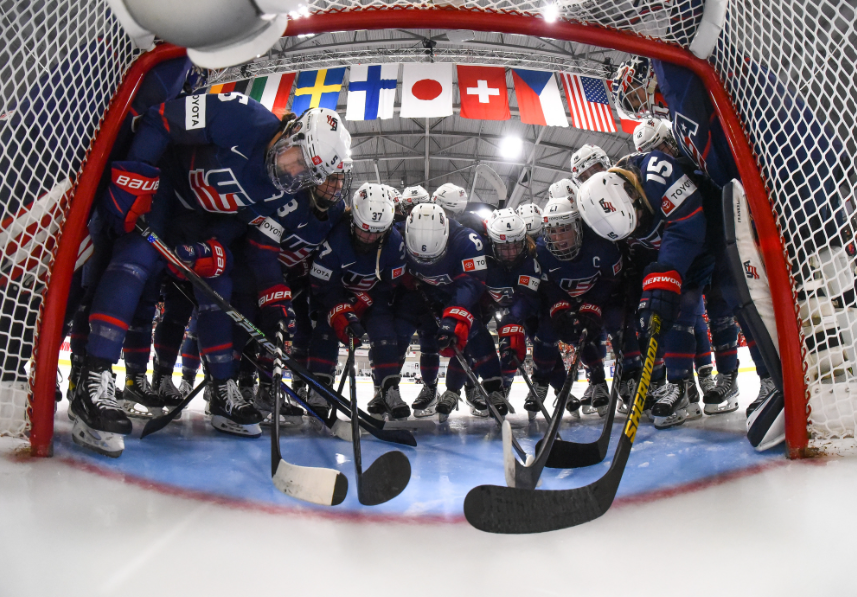 The 2023-24 Rivalry Series kicks off tonight with the first of the seven games.
Schedule
Wed., Nov. 8, at 9:30 p.m. ET at Mullett Arena in Tempe, AZ
Sat., Nov. 11, at 4 p.m. ET at Crypto.com Arena in Los Angeles
In the U.S., the games will be on NHL Network. In Canada, TSN and RDS will show the games.
Players to Watch
Team USA
Abbey Levy
Something to look for in the Rivalry Series is which goalies get starts and minutes in these games. We all know who Team USA's top goalie is, but backups Abigail Levy and Aerin Frankel need to see pucks in game situations with the national team to develop. They also need minutes in order to be evaluated fairly.
Levy, a 6-foot-1 rising star who is slated to play her first pro season with PWHL New York, saw no action in the 2023 Worlds. The Rivalry Series provides an ideal situation to test Levy, who had a .947 save percentage in her senior season at Boston College. There's no doubt that Levy is a special player — fans of PWHL New York have good reason to be excited. She just needs a chance to prove it against the very best.
Laila Edwards
What a 2023 for Wisconsin sophomore Laila Edwards. She helped the Badgers to another NCAA championship in March, then made history in October as the first Black woman to make Team USA's senior roster. Landing in the top five of Wisconsin's scorers on a roster rolling nine-plus deep, Edwards can boost an already-lethal power play and provide more depth to a roster already fairly stacked, as well as some size.
Taylor Heise
Honestly, when isn't Taylor Heise a player to watch? After scorching the competition at the 2022 Worlds with 18 points in 7 games, and piling up another 12 points in 7 games at the 2023 Worlds, Heise has established herself as USA's newest and brightest star. She belongs in any discussion about the most entertaining player in hockey.

The top pick of the PWHL draft is already a keystone of USA's offense, and her role could grow even more this campaign, starting with the Rivalry Series. USA hockey should be using the series as a way to test and acclimate younger players to the senior national team. Keep a close eye on who skates with and clicks with Heise. She's the present and future of the national team, and anyone who gels with her could see their stock rise that much more.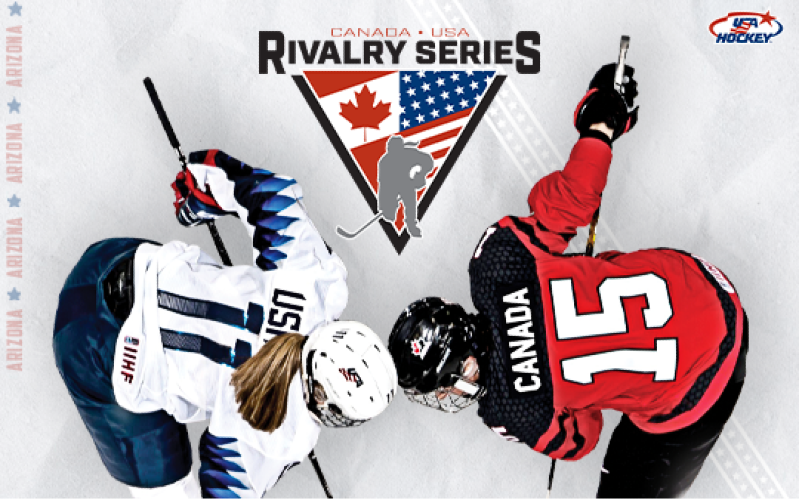 Team Canada
Corinne Schroeder
To see Corinne Schroeder on a national team roster is a pleasant surprise. The PHF's last-ever Rookie and Goaltender of the Year rocked a .955 save percentage in her first pro season with the Boston Pride, and this with one of the heaviest workloads in the Federation (including multiple 40-plus SA games). Now drafted by PWHL New York and vying for one of the final goalie spots on the roster, one can expect her presence to not only be a good tune-up for her, but also another great indicator of what she can do at a high level.
Sophie Jaques
Finally, it's Sophie's turn! Sophie Jaques joins Team Canada for the Rivalry series shortly after being drafted and then signed by PWHL Boston. Jaques, 23, has never competed in a senior national tournament for Canada despite having an outstanding collegiate career at the Ohio State University.
Jaques is coming off back-to-back 20-goal seasons with the Buckeyes, so we should definitely look for her to join the rush and fire plenty of rubber from the blue line in the Rivalry Series. The 2023 Patty Kaz winner will be looking to prove she can be a mainstay on the national team roster. There's no better way for her to prove her quality than by shutting down and producing against Team USA in the Rivalry Series.
Jessie Eldridge
Jessie Eldridge was not on Team Canada's roster for the 2023 Worlds, but she probably should have been. The goal-scoring winger had 1 goal and 1 assist at the 2022 Worlds in 7 games with Canada, but the number that should stand out the most to you is her 31 shots. That's 31 shots in 7 games with an average TOI/GP of 12:00. That's a hurricane of offense.
In the 2022–23 PWHPA Dream Gap Tour, Eldridge put up 22 points in 20 games. That campaign paved the way to her signing a two-year deal with PWHL New York. Eldridge, 25, is hard to miss on the ice with her 5-foot-10 frame and her nose for the net. She'll be hungry to prove she belongs with the national team in the Rivalry Series and that makes her a player to watch closely — especially if you're a Team USA defender.
Remaining games
Thurs., Dec. 14, at 7 p.m. ET in Kitchener, Ont.
Sat., Dec. 16, at 7 p.m. ET in Sarnia, Ont.
Wed., Feb. 7, at 8 p.m. ET in Saskatoon, Sask.
Fri., Feb. 9, at 8 p.m. ET in Regina, Sask.
Sun., Feb. 11, at 2 p.m. ET in St. Paul, MN