International
Canada Women's National Team Roster Announced for First Leg of Rivalry Series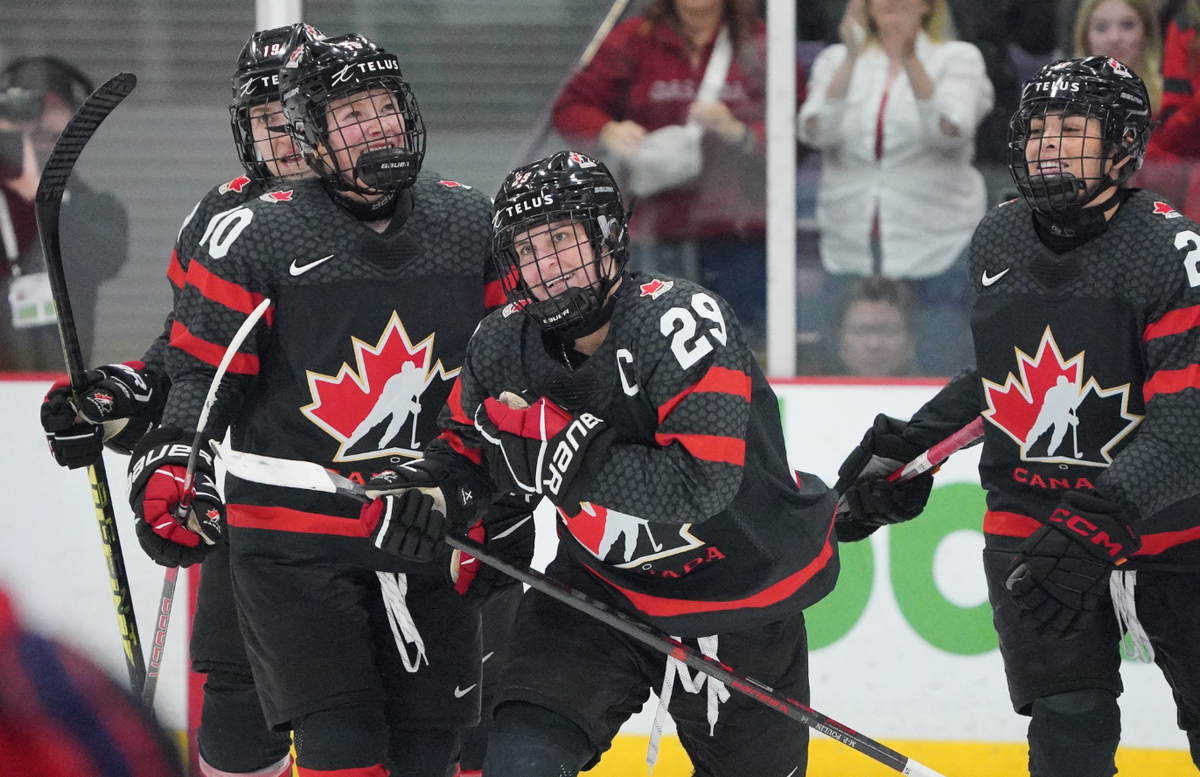 Hockey Canada released the roster of who will face Team USA in the opening two games of the 2023-24 Rivalry Series. Of the 23 players, the roster features 17 players who won a silver medal at the 2023 IIHF Women's World Championship. 21 of the 23 players have affiliations with PWHL teams, while the remaining 2, Julia Gosling from St. Lawrence University and Sarah Fillier from Princeton University, are currently competing in the NCAA.
Jessica DiGirolamo, Sophie Jaques, and Corinne Schroeder will proudly wear the Maple Leaf as they step onto the ice for their first appearance with Canada's National Women's Team in the initial stage of the 2023/24 Rivalry Series.
Forwards
Emily Clark
Jessie Eldridge
Sarah Fillier
Julia Gosling
Brianne Jenner
Emma Maltais
Marie-Philip Poulin
Jamie Lee Rattray
Laura Stacey
Sarah Nurse
Kristen O'Neill
Blayre Turnbull
Defenders
Erin Ambrose
Ashton Bell
Jaime Bourbonnais
Jessica DiGirolamo
Renata Fast
Sophie Jaques
Jocelyne Larocque
Ella Shelton
Goalies
Kristen Campbell
Emerance Maschmeyer
Corinne Schroeder
This year's Rivalry Series marks the fifth year the cross-border rivals will face-off in cities across Canada and the United States. In 21 games since the inception of the Rivalry Series in 2018-19, Canada holds an 11-10 record in the series.
The 2023/24 Rivalry Series is the fifth year of the cross-border rivals facing off in cities across the two countries. In 21 games since the start of the Rivalry Series in 2018-19, Canada has the edge with an 11-10 record in the series.
The Rivalry Series opens at Mullett Arena in Tempe on Nov. 8 at 7:30pm/ET followed by a stop at Crypto.com Arena in Los Angeles on Nov. 11 at 1pm/ET. The two teams will then head to Canada for a pair of games in Kitchener and Sarnia in December. The final three games of the series will be played in February with Game 6 in Saskatoon, Regina and Game 7 in St. Paul, Minnesota.