Metropolitan Riveters
Rivs Use the Force Against Montréal, Earn 1st Sweep in Over 3 Years
Riveters sweep Montréal.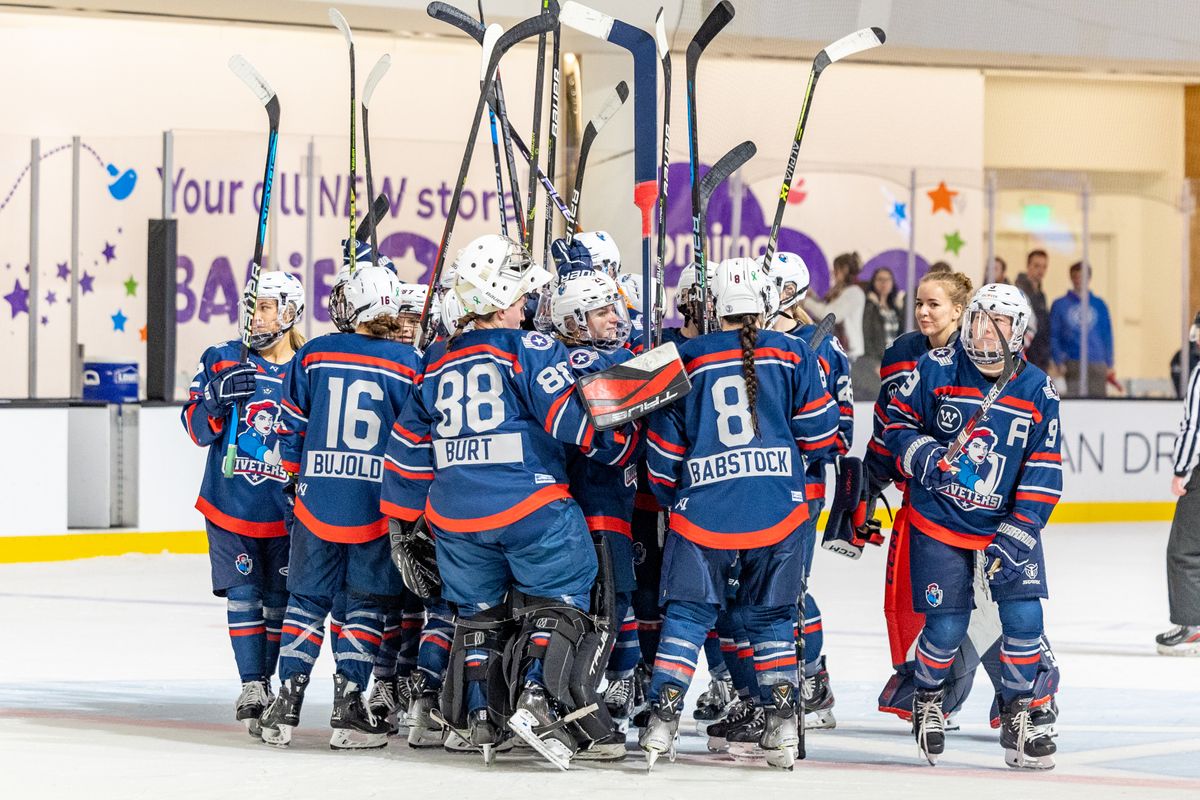 The Metropolitan Riveters completed their first weekend sweep at the Rink at American Dream, outlasting the Montréal Force 4-3 on Sunday to improve their home record to a respectable 5-5-0 in their eighth PHF season. In fact, it was the Rivs' first-weekend sweep of any kind since Dec. 28-29, 2019 in Buffalo, and their first at home ever.
Both teams may have been eliminated from playoff contention, but that didn't show on the ice as the teams traded chances all afternoon. Just like the night before, Riveters forward Sarah Bujold scored the game-winning goal but this one came in regulation, unlike last night's theatrics. With her 10th goal of the season, Bujold is now the team leader in goals - one ahead of Madison Packer and Kelly Babstock.

Montréal took their first lead of the weekend when Sarah Lefort artfully tipped a shot by Jade Downie-Landry on the power play past Riveters goaltender Rachel McQuigge for a 1-0 lead in the final minute of the first period. The lead was short-lived though, as Packer evened the score just 32 seconds into period two and then Minttu Tuominen netted her own power-play goal eight minutes later.
"It wasn't pretty, not our best hockey for sure, but we found a way to win both of these games and I think that shows we are a strong team," Tuominen said. "That team [Montréal] works hard every shift, every situation, they skate well and are tough to play against."
The 2-1 lead for the Rivs was erased four minutes later when Catherine Dubois netted her first goal of the season and her teammates on the bench, and on the ice, erupted with joy. One teammate even mimicked ripping an imaginary monkey off of Dubois' back as they headed back towards the Force's bench.
"I was waiting for that goal for a long time," a smiling Dubois said after the game. "Sometimes it just doesn't work how you want it (to), but I was so lucky to have a team supporting me, and they always believed in me. Even when I doubted myself. I'm blessed to have them around me. I'm just happy it finally went in and I'm excited for next year to keep going."
The game remained tied 2-2 until Kendall Cornine continued her recent good stretch with a tie-breaking goal that gave the Riveters some momentum and that was followed by Bujold's eventual game-winner less than three minutes later. Dubois popped in her second of the afternoon with just 18 seconds left and Montréal's goalie on the bench for an extra attacker.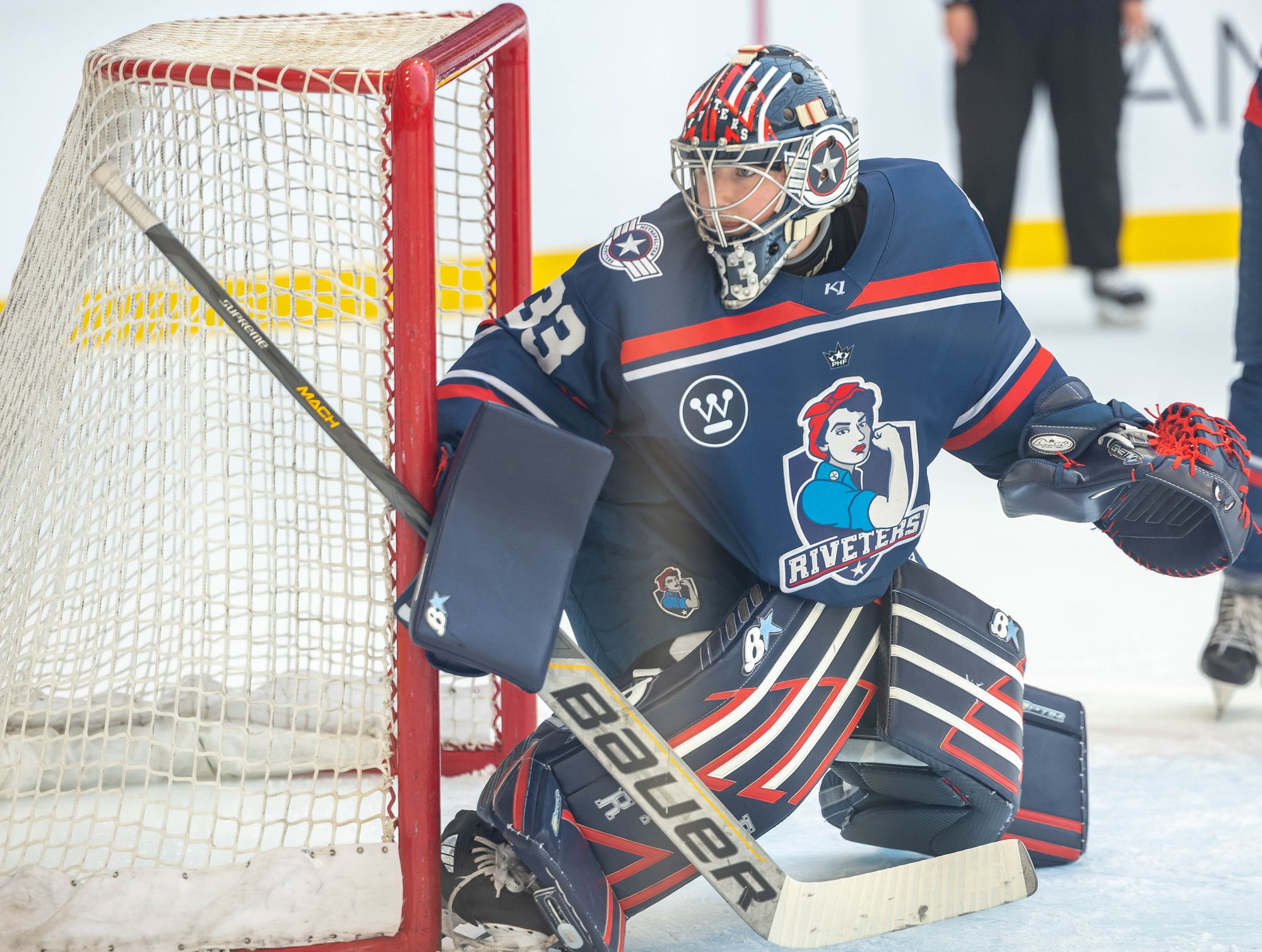 "I'm excited for any ice time I get, every time I go in the net my goal is to battle and compete as hard as I can," McQuigge said after her second win in three starts after returning from injury. "I can't control the bounces I get or how good the other team is, I can only control my attitude when I get on the ice."
The game was the Force's final of their inaugural season, dropping their record to 8-14-2, but they are an impressive, scrappy bunch who got off to a late start assembling their team and were in every single game they played this season. The future looks bright for their franchise if they can identify their core players and add some pieces around them.
The Riveters currently sit in fifth place in the PHF standings and even if Buffalo sweeps them next weekend to tie them with 24 points, they would still be ahead of the Beauts because they'd have more regulation wins. Buffalo needs five points to tie Montreal for sixth place, and six points to push the Force into the basement.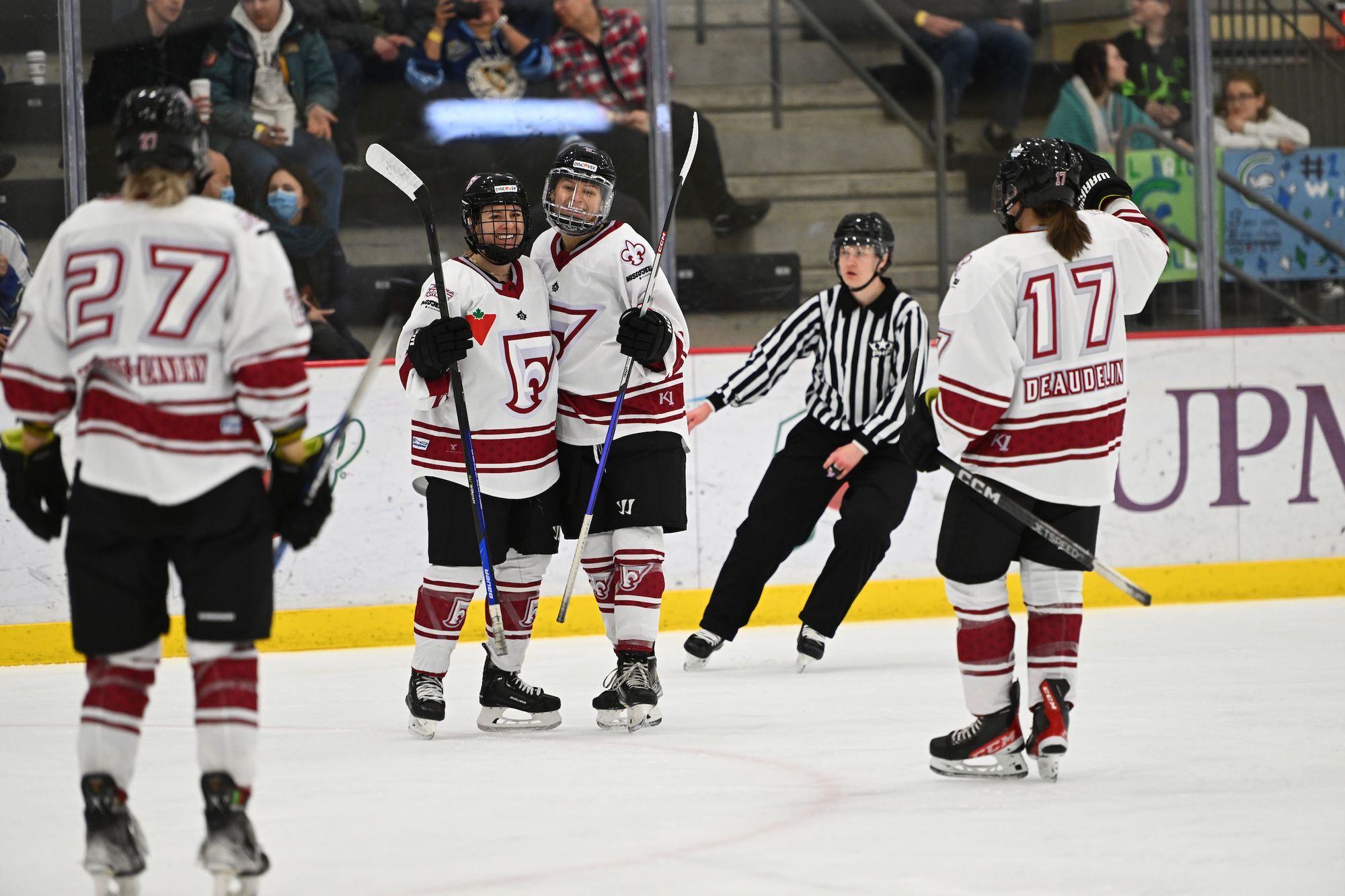 Game Notes: Dubois led all players with six shots on goal, while Babstock and Emilie Harley led the Riveters with four apiece. Dubois also won a game-high 11 face-offs and Kennedy Ganser led the Rivs with ten and had the best percentage (.714). Downie-Landry finished the season as Montréal's leading scorer with 23 points (10g-13a) in 24 games and their captain Ann-Sophie Bettez finished as their leading goal scorer with 11.
Marie-Soleil Deschênes got the start in goal for the Force after starter Tricia Deguire was sidelined with food poisoning. Forward Maude Gelinas dressed as the backup goalie in Deguire's gear. Deschênes finished with 32 saves, while McQuigge finished with 28 saves and improved to 3-4-0 this season.