PHF
Riveters Sign Brand, Fratkin & Zafuto to One-Year Deals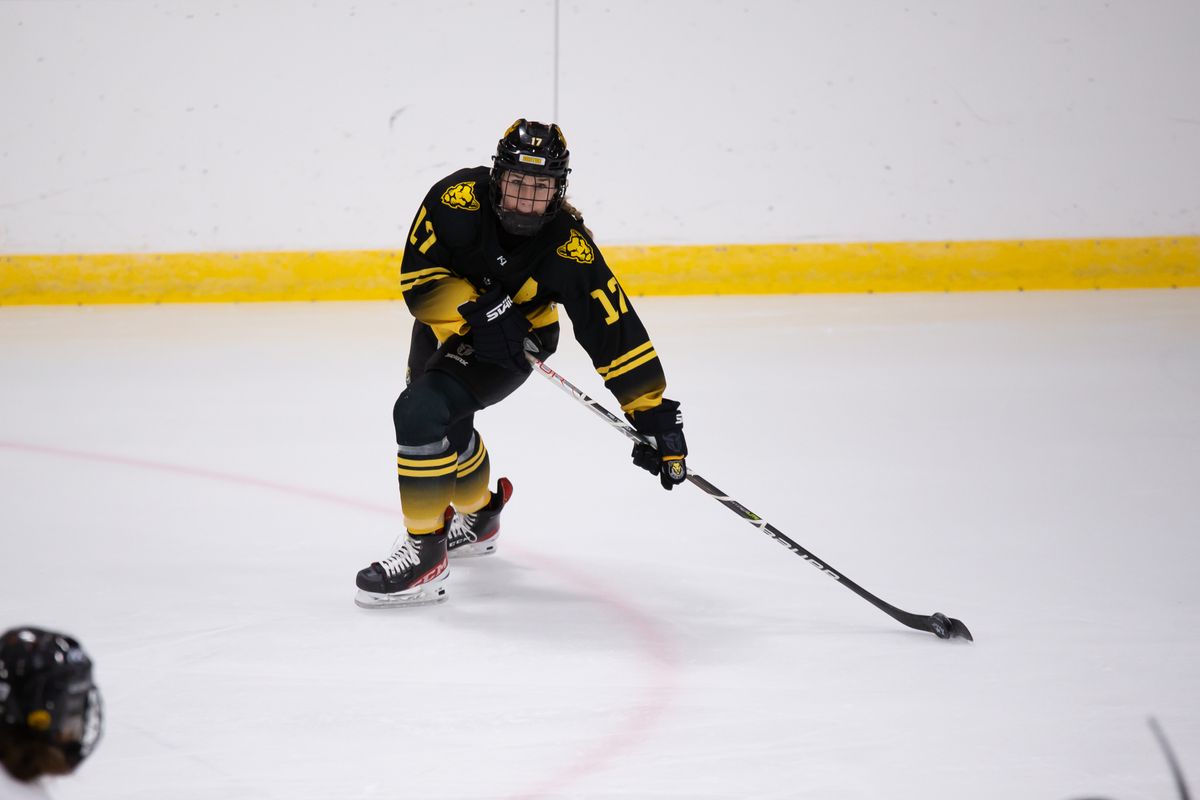 The Metropolitan Riveters announced on Wednesday that they have signed forward McKenna Brand and defenders Kaleigh Fratkin and Olivia Zafuto to one-year contracts. All three players played with the Boston Pride last season; Brand and Fratkin won back-to-back Isobel Cups (2021, 2022) with the franchise. Zafuto's deal is worth $63,000, and the other two players did not reveal the details of their deals.
Brand will be entering her sixth PHF season, but her first not as a member of the Pride after tallying 87 points (37g-50a) in 91 games for Boston and adding six points (1g-5a) in nine postseason games. Selected 11th overall in the 2017 NWHL Draft by the Riveters, Brand finally joins the team that drafted her as the fifth leading all-time scorer in the NWHL/PHF.
After spending the last six seasons in Boston, Fratkin will be entering her ninth season, second with the Riveters (Season 2). She's been named an All-Star five times and a two-time winner of Defender of the Year. One of the original players left from Season 1 of the NWHL, Fratkin has amassed 86 points (15g-71a) - the most of any defender in league history and is currently sixth all-time in points. Her 71 assists are second among all players who have played in the NWHL or PHF, and Fratkin is also second in games played (138); her 202 penalty minutes are the most in league history. In 14 career postseason games with Boston, the Riveters, and the Connecticut Whale Fratkin has posted 11 points (1g-10).
Zafuto will be entering her second PHF season after debuting with the Pride last season. In 22 games she recorded ten points (5g-5a) and was named to the All-Star Game. In the 2018 NWHL Draft Zafuto was selected 18th overall by the Buffalo Beauts, but instead opted to play in the PWHPA and the SDHL.
"Olivia will bring energy on and off the ice. She is a vocal, gritty, team-first type of defender and is excited to come into a new environment. She can make successful breakout plays with her head up, and isn't afraid to get pucks to the net from the blue line," Riveters Head Coach Venla Hovi said in the press release announcing the signings.
With the signings of this trio, the Riveters now have seven players under contract for Season 9. Brand, Fratkin, and Zafuto join goaltender Noora Räty as a newcomer to the Rivs, who also have re-signed Madison Packer, Amanda Pelkey, and Minttu Tuominen this off-season.