Riveters Sign Räty to One-Year Deal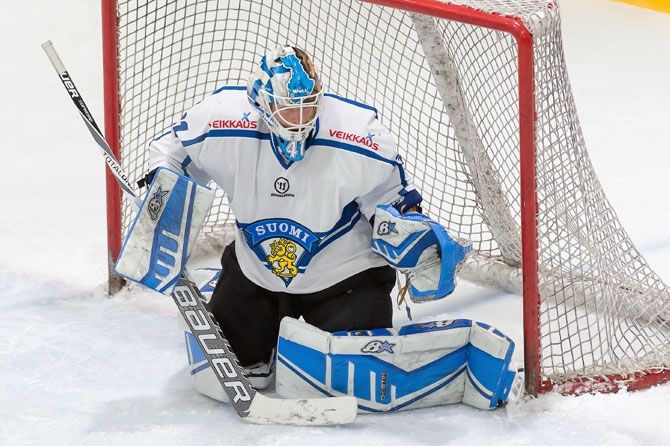 The Metropolitan Riveters announced on Tuesday that they have signed goaltender Noora Räty to a one-year contract, in perhaps the biggest splash the franchise has made in their nine-season existence since they inked star forward Amanda Kessel before Season 2.
Räty is a four-time Olympian, and two-time bronze medalist for the Finnish National Team, has represented her country in the World Championships nine times (four bronze, one silver medal). Overall, she has suited up for Team Finland for over 200 games. Räty has also played in the CWHL, PWHPA, and most recently with HPK of the Naisten Liiga.
"I'm super excited to join the Riveters community and hopefully make an impact there on and off the ice, especially with the youth. I know the standard and the culture that (Head Coach) Venla (Hovi) and her staff have created is very professional and most importantly, human-centered where players feel valued and heard as people, not just hockey players," the 33-year-old goaltender said in the press release announcing her signing.
"After having a few mentally rough seasons, having a safe environment also heavily factored in my decision and I didn't end up considering any other offers. I'm super excited to see what this season has in store for the Rivs!"
Räty is the fourth signing, but the first new player that Riveters have signed this off-season, joining returners Madison Packer, Amanda Pelkey, and Minttu Tuominen as the team looks to capture the second Isobel Cup in franchise history.