pwhl
PWHL Unveils Team Jerseys
The PWHL moves one step closer to game day as they announce team jerseys.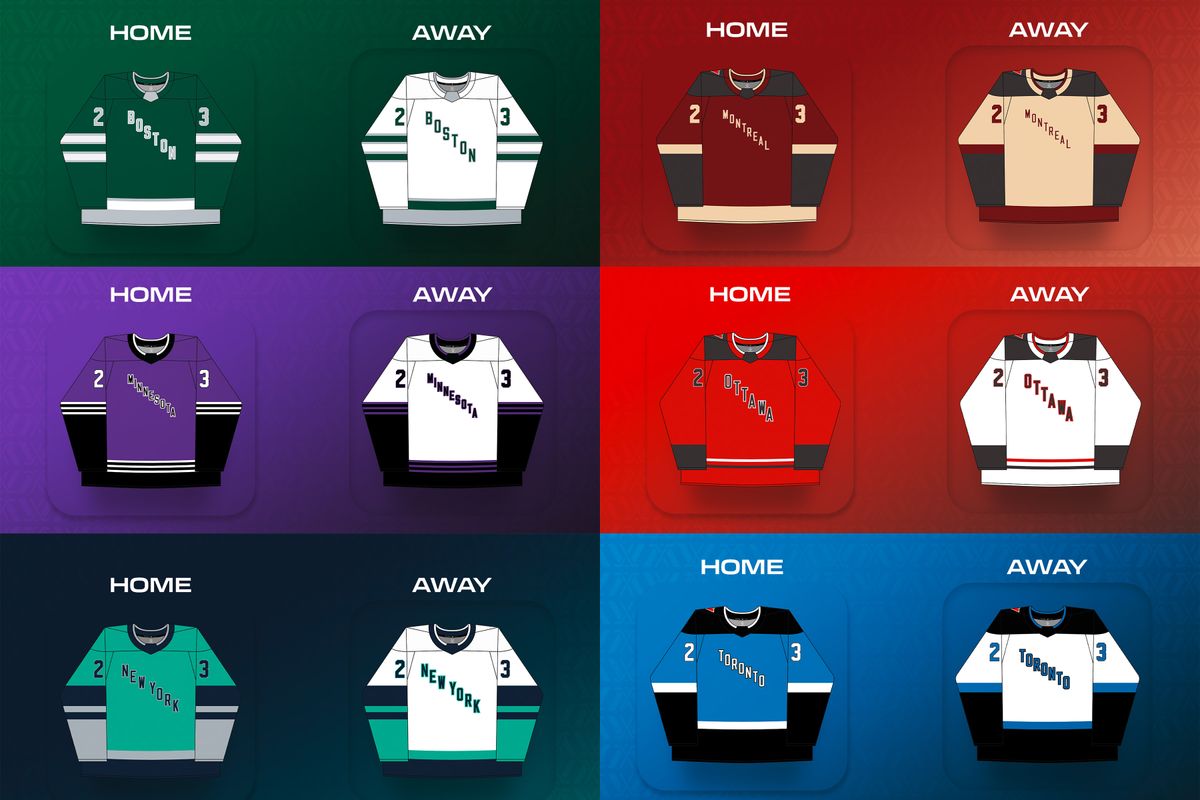 The PWHL officially unveiled team jerseys for the inaugural season.
The six teams will wear their city (or state, in the case of Minnesota) name diagonally across their chest with corresponding colors. Team names and logos have yet to be revealed, thought the PWHL applied for trademarks for what is thought to be team names.
Boston: Forest Green, Grey, White.
Minnesota: Purple, Black, White.
Montreal: Burgundy, Storm, Sand.
New York: Turquoise, Navy Blue, White.
Ottawa: Red, Storm, White.
Toronto: Blue, Black, White.
Per the PWHL, the dark jerseys will be worn at home and the lighter jerseys will be for the road.