News
Whitecaps Sweep Pride, Advance to 4th Isobel Cup Final in Five Years
The Whitecaps will play for the Isobel Cup.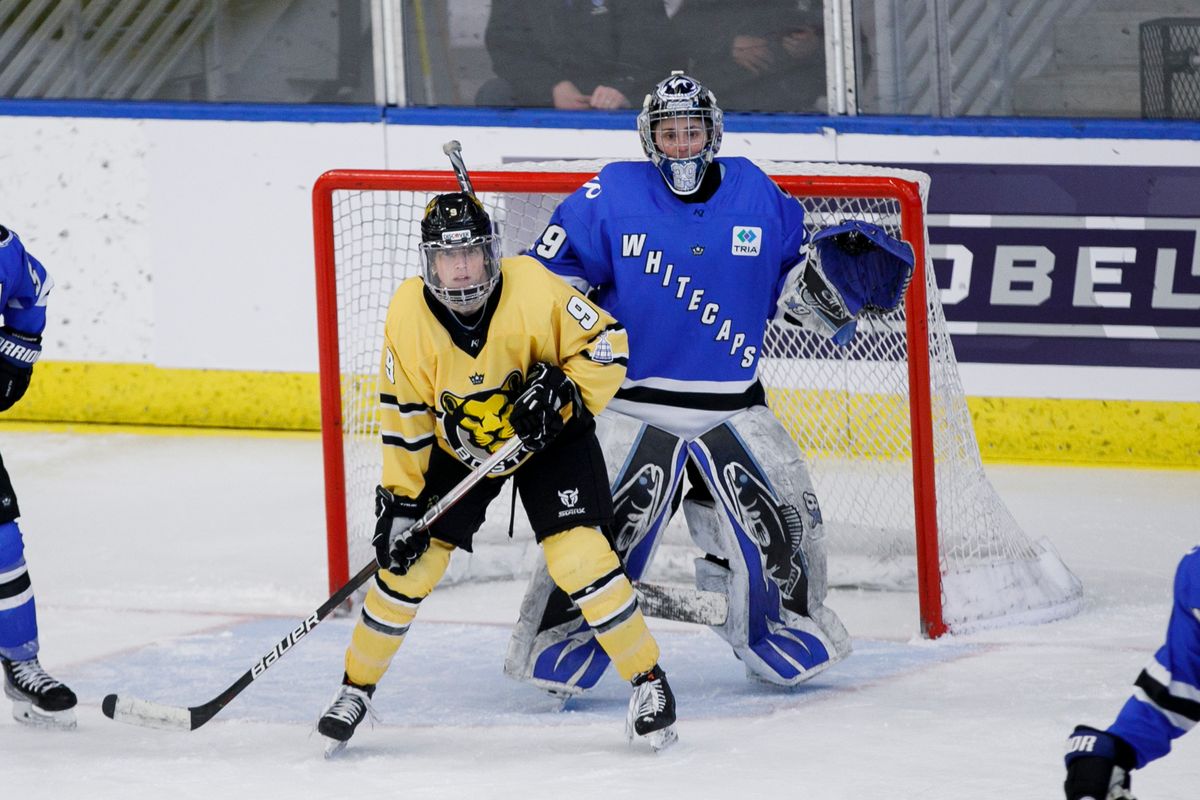 The Minnesota Whitecaps finished off a stunning sweep of the two-time defending champion Boston Pride with a 4-1 triumph in Game 2 on Saturday night in Massachusetts. This is the franchise's fifth season in the NWHL/PHF and their fourth appearance in the Isobel Cup Final. The Whitecaps will play in the 2023 Isobel Cup Final next Sunday against an opponent TBD on Monday night.
Just like in Game 1, it was team defense, timely scoring, and the brilliance of Amanda Leveille that carried the Whitecaps in Game 2. "It took every single player on our team playing the way that they did to come out of this (series) the way that we did," Leveille told the media right after the game. "Honestly, we probably outplayed them the whole weekend. We're enjoying the moment," she added with a grin. "For now. 'Til midnight."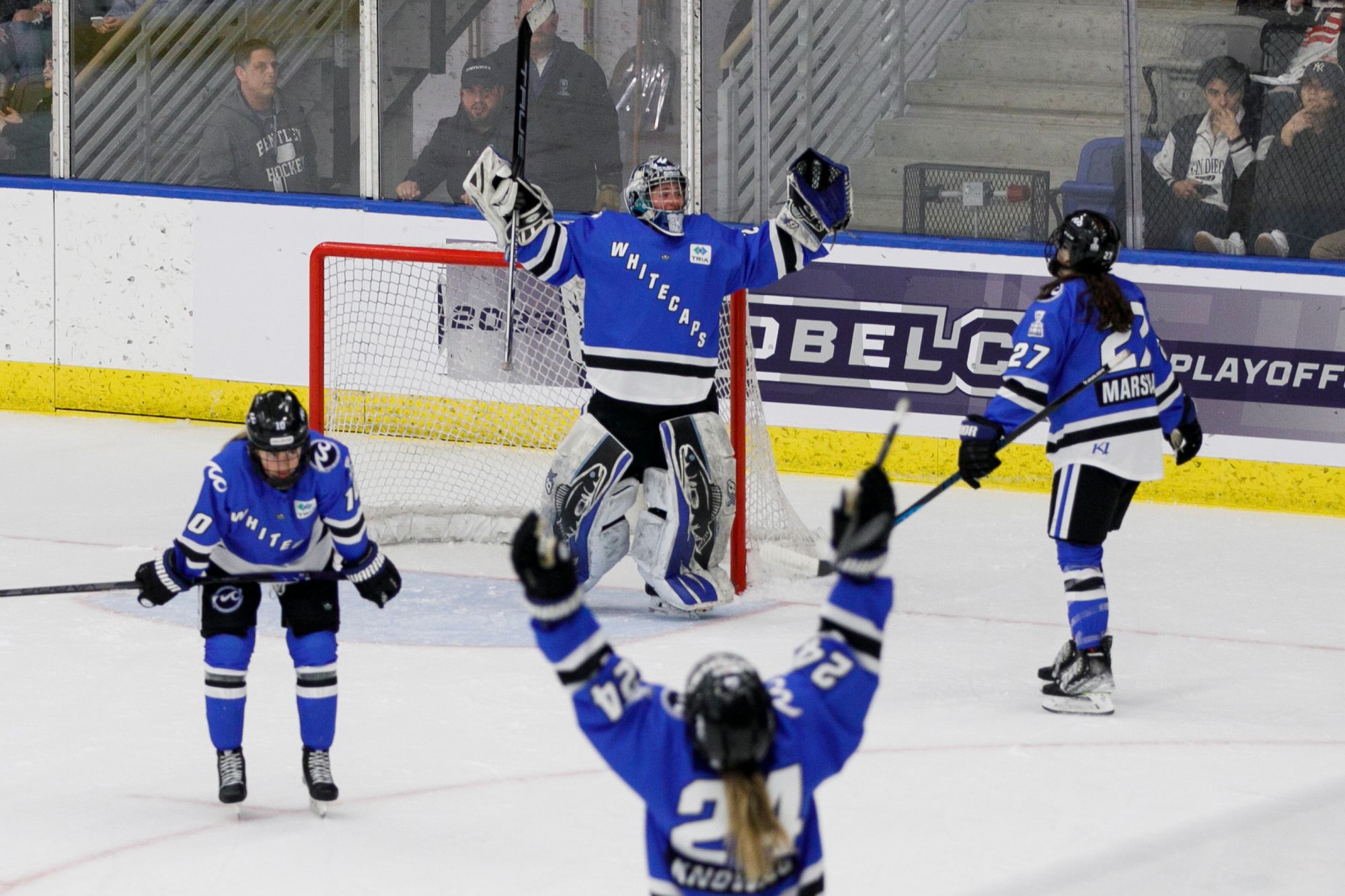 Honestly, Minnesota looked like Boston did all regular season long - like a well-oiled machine. And the Pride, well they looked like the regular season Whitecaps - like a team that didn't know who they were or how to play to their strengths.
"It's one of those things in hockey where there's only one team that's happy at the end of the year. We're not used to losing, and it's a tough pill to swallow," Boston Head Coach Paul Mara told The Ice Garden after the game. "You have to hate losing more than you enjoy winning to be successful. The feeling absolutely sucks, our team knows that and feels that (right now). We'll come back better, and stronger, because of that."
If there were an award for player of the series, it would have gone to Jonna Albers though. She scored a shorthanded goal (again) and finished the series with four goals in two games (in four periods if we want to get technical) and five points.
"Jonna was all-world this weekend. These two games, she beat us almost singlehandedly; and I told Lev she was a difference maker," Mara said of his conversations with the two Minnesota stars in the handshake line after the game.
Albers' opening-period goal (which came after the Whitecaps had a goal overturned after review due to goalie interference) came just 1:46 after Taylor Wenczkowski gave Boston their first lead of the series 6:19 into the game. Three minutes after Albers' tally Brittyn Fleming gave Minnesota a one-goal lead they would never relinquish. After all the goals and records during the season, the Boston Pride led for only 1:46 of 120:00 of playoff games.
Following a goalless second period, just like we saw in Game 1, Whitecaps defender Sidney Morin extended the lead to 3-1 after she intercepted a pass in the neutral zone, made a nifty rush into the offensive zone, and then whizzed a shot past Corinne Schroeder.
"I kinda saw it in her eyes that their defender was looking to make a stretch pass," Morin said, explaining the play. "I stepped into it, and had a few players on my team telling me: GO GO GO! So that's what I did. I used their defender as a screen and shot it through her legs, and it happened to go in. A huge goal for our team to continue and carry that momentum and build up our lead."
If Morin's goal staggered the champs against the ropes then Natalie Snodgrass delivered the knockout blow when she tallied her first pro playoff goal and it became 4-1 Minnesota with 13 minutes left in regulation.
"We had nothing to lose, we had a terrible end to our season, and we were gonna come in here and get swept, or we were gonna come in here and show the league what we're made of," added Morin. "We have a lot of girls with a ton of experience on our team, nobody is scared of these types of moments and I think that really showed this weekend."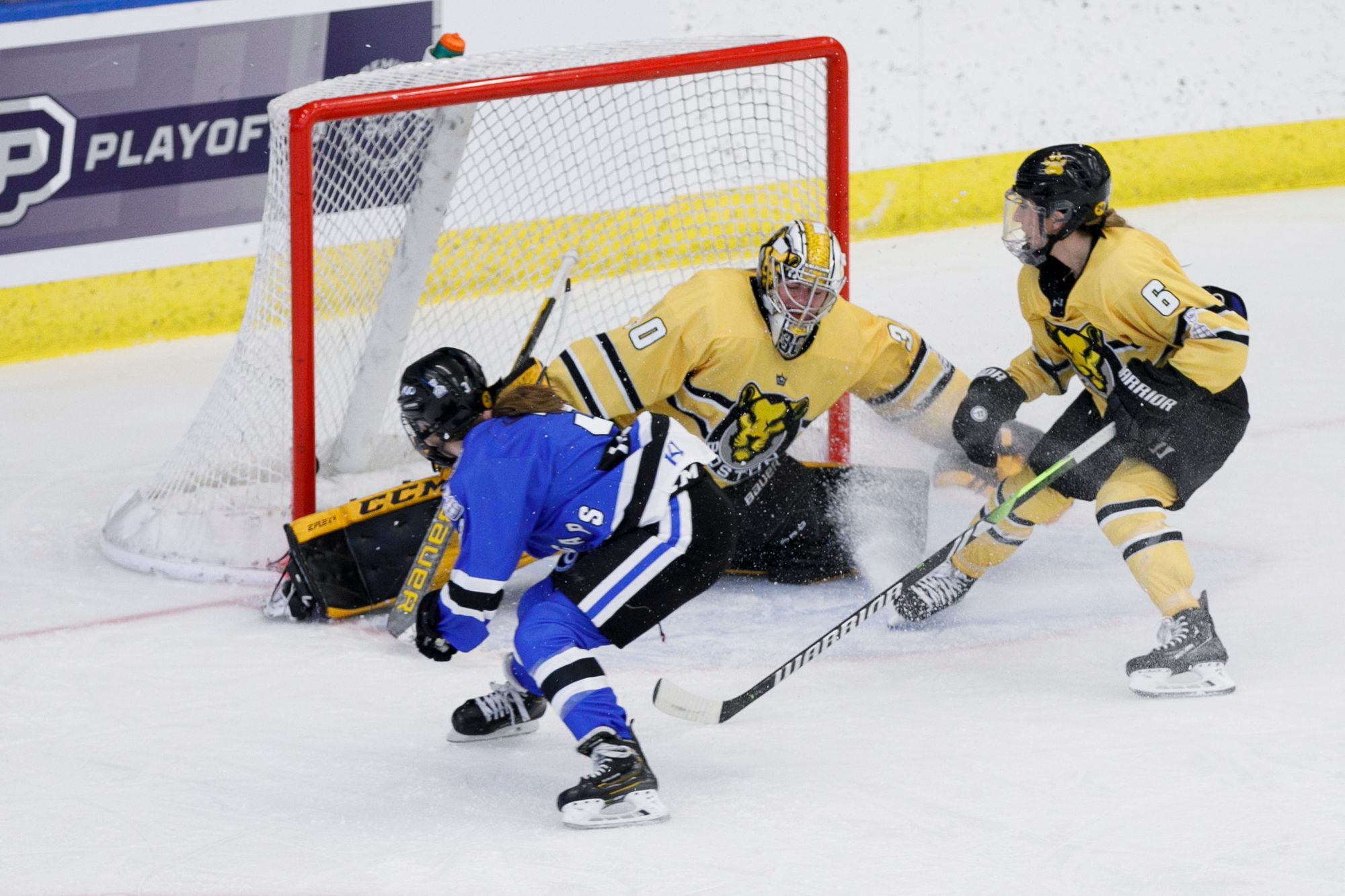 Now the Whitecaps can sit back and relax a bit while they await their opponent in next Sunday's Isobel Cup Final (March 26 in Arizona) - the winner of Connecticut and Toronto's Game 3 on Monday.
"Oh yeah, Minnesota gets dumped on with snow all the time," replied a smiling Leveille when asked by a reporter if she was excited to go to Arizona. "Anytime I get the chance to put this jersey on, I'm super excited," the goaltender added. "Just being with my teammates after being away from them for so long is so rewarding; I'm so happy I get to be a part of this team."
Game Notes: Last season was the only season the Whitecaps didn't qualify for the Isobel Cup Final during their time in the league; they lost in the semifinals to Connecticut. They are 1-1 in the Isobel Cup Final, beating Buffalo and losing to Boston; Minnesota advanced to the 2020 Cup Final before it was canceled due to covid. This will be the first Cup Final without Boston in it since… Minnesota beat Buffalo in 2019. Boston forward Loren Gabel led all players with 11 shots on goal, and Snodgrass led the Whitecaps with seven. Both Wenczkowski (13-5) and Jillian Dempsey (15-5) dominated in the face-off circles but Boston was held to only one goal for just the second time this season (Jan. 22 at Montreal).