PHF
Toronto Re-Signs Isobel Cup Hero Tereza Vanišová
Overtime scorer aims for a repeat with the Six.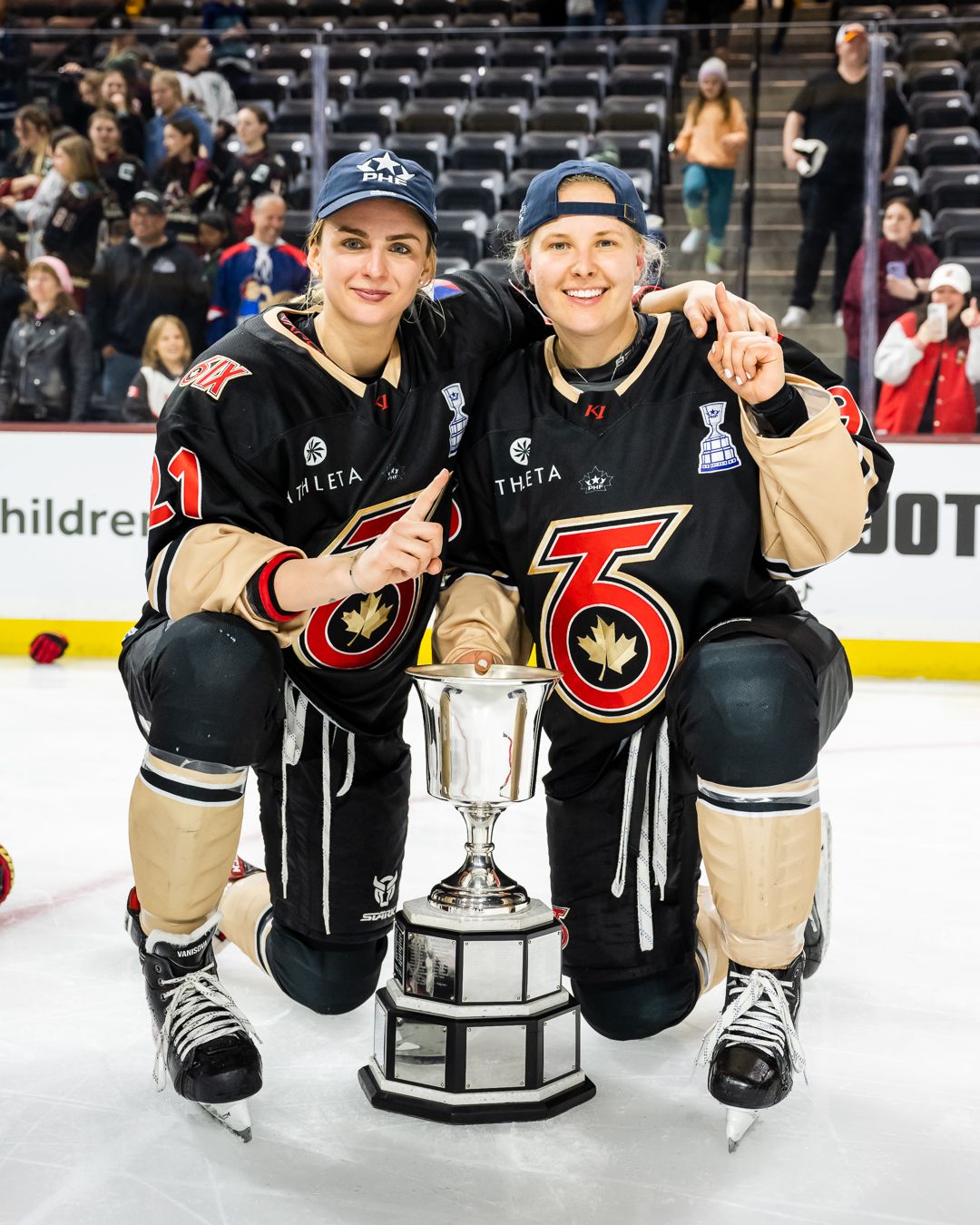 The defending Isobel Cup champion Toronto Six announced on Monday that they have re-signed forward and Isobel Cup hero Tereza Vanišová to a new, one-year deal. Financial terms of the deal were not revealed.
Vanišová scored the overtime, game-winning goal in March to clinch Toronto's first Isobel Cup championship, and has now won three consecutive Isobel Cups. She was selected 12th overall in the 2020 Draft by the Boston Pride, and in 27 career regular season games with Boston and Toronto, Vanišová has recorded 16 points (5g-11a). In nine postseason games the Czechia Olympian has amassed seven points (3g-4a) and three of her five goals this past regular season were game-winners for the Six.
"Tereza Vanišová was the star of last year at the end, scoring the game-winning goal in the Isobel Cup Final, and in my opinion, I still don't think there is anyone faster than Vanišová in this league," said Toronto GM Angela James. "Last year was really only just a touch of what I think Tereza can bring to this team and to this league, and I'm looking forward to seeing what she does this year with the Toronto Six."
Toronto now has ten players signed for next season. Vanišová joins goaltenders Elaine Chuli and Carly Jackson, defenders Kati Tabin, Saroya Tinker, and Taylor Davison, and forwards Daryl Watts, Shiann Darkangelo, Leah Lum, and Claire Dalton as the Six aim to become the second PHF team to repeat as Isobel Cup champions.