PHF
Toronto Re-Signs Emma Woods to One-Year Deal
Alternate captain and Isobel Cup champ signs on the dotted line in Toronto.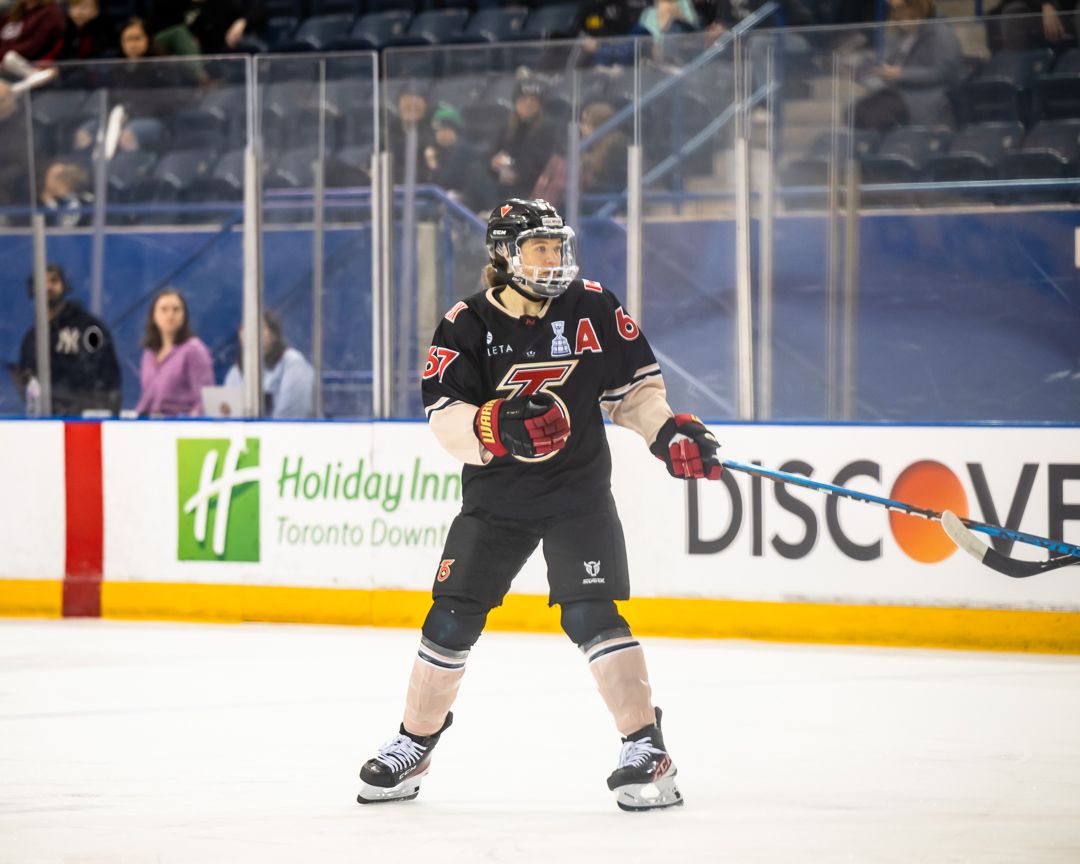 The defending Isobel Cup champion Toronto Six announced on Monday that they have re-signed forward and Isobel Cup champion Emma Woods to a new, one-year deal. Financial terms of the deal were not disclosed.
An original member of the Six and an alternate captain, Woods has played in 48 career games with Toronto, racking up 45 points (19g-26a) and this past season finished with 23 points (10g-13a) in 24 games. The two-time All-Star also has three points (2g-1a) in six postseason games, including the overtime goal that clinched the franchise's first ever postseason victory on March 18 vs Connecticut.
"I've been here since day one. I have a lot of pride in this organization. Obviously to be a part of the first Isobel Cup championship here was special for me, but it doesn't mean I want to do it any less than I wanted to do it the first time," Woods said in the press release announcing the new deal.
"I'm looking forward to another season here. I think we're going to be a good squad again next year. Each year is a new year; the league is continuing to grow and while we were able to bring the Cup home last year, I think it's going to be a whole new season."
"Toronto is where I want play, so I didn't have any real intentions of leaving," added Woods. "Obviously, things happen across the league, but this is where I want to be. This is where I want to be playing and I'm happy to be staying."
Toronto now has twelve players signed for next season. Woods joins goaltenders Elaine Chuli and Carly Jackson, defenders Kati Tabin, Saroya Tinker, and Taylor Davison, and forwards Daryl Watts, Shiann Darkangelo, Leah Lum, Tereza Vanišová, Breanne Wilson-Bennett, and Claire Dalton as the Six aim to become the second PHF team to repeat as Isobel Cup champions.