PHF
Toronto Re-Sign Defenders Taylor Davison & Saroya Tinker
Two more Isobel Cup champs stay in the GTA.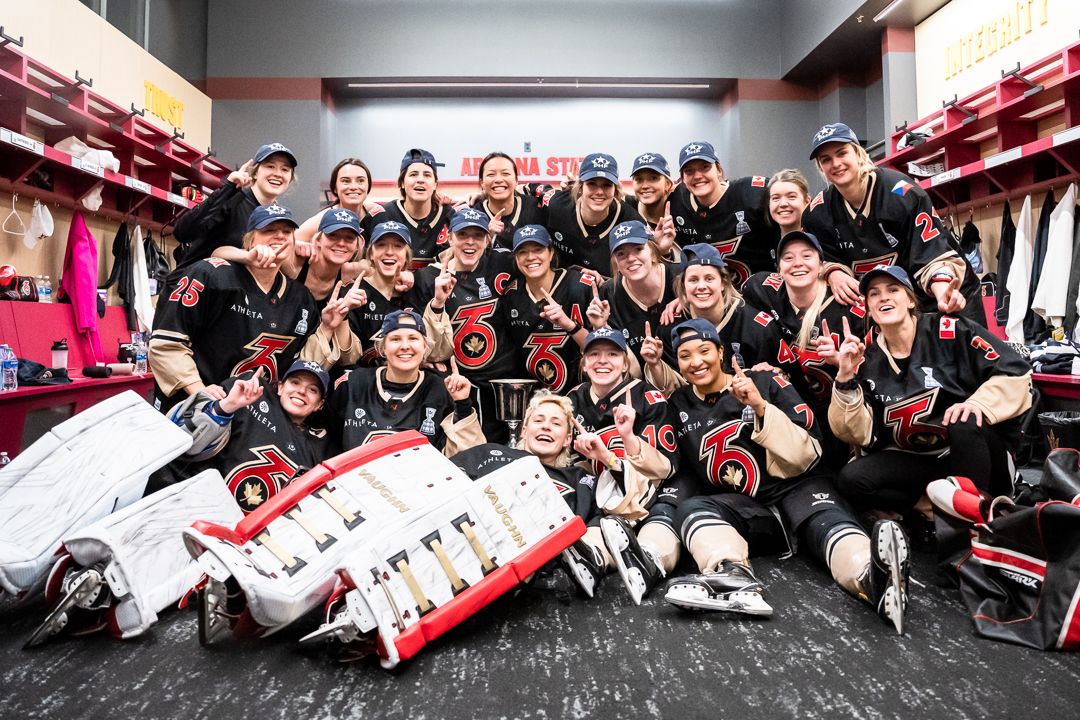 The defending Isobel Cup champion Toronto Six re-signed two key pieces of the blue line that helped capture the franchise's first championship - re-signing Taylor Davison (May 25) and Saroya Tinker (May 30) to new, one-year deals. Terms of the deals were not disclosed.
Davison will be entering her third season, all with Toronto, and has posted eight points (1g-7a) in 43 games with the Six, and has skated in five postseason games. She was the fifth overall pick in the 2021 Draft and was named to the PHF All-Star Game during her rookie season.
"I love what we have in Toronto. The facilities, the team, the staff that we have, it's something I'm very grateful for. This being my third year on the team, I'm very excited and very proud of how far the franchise has come and everything that we've accomplished," Davison was quoted as saying in the press release announcing her signing.
Tinker will be entering her fourth season in the league, third with Toronto, and has amassed ten points (2g-8a) over 47 games with the Six and Metropolitan Riveters. She was the fourth overall pick in the 2020 Draft, was named to the PHF All-Star Game this past season, and is a two-time Foundation Award recipient, and winner of the Denna Laing Award in 2021.
"We're a championship team. I believe we are a strong organization and a leader in the PHF. I love my teammates and I love the team atmosphere we have. Playing under a great captain like Shiann Darkangelo is amazing, and being a defender with a goalie like Elaine Chuli behind me, I think we have all the pieces to win another championship and keep the Cup in Canada," Tinker was quoted as saying in the press release announcing her signing."
With Davison and Tinker signed the Six now have six players under contract for Season 9, as they join Darkangelo, Chuli, plus forwards Daryl Watts and Claire Dalton.