The Ice Garden's New Look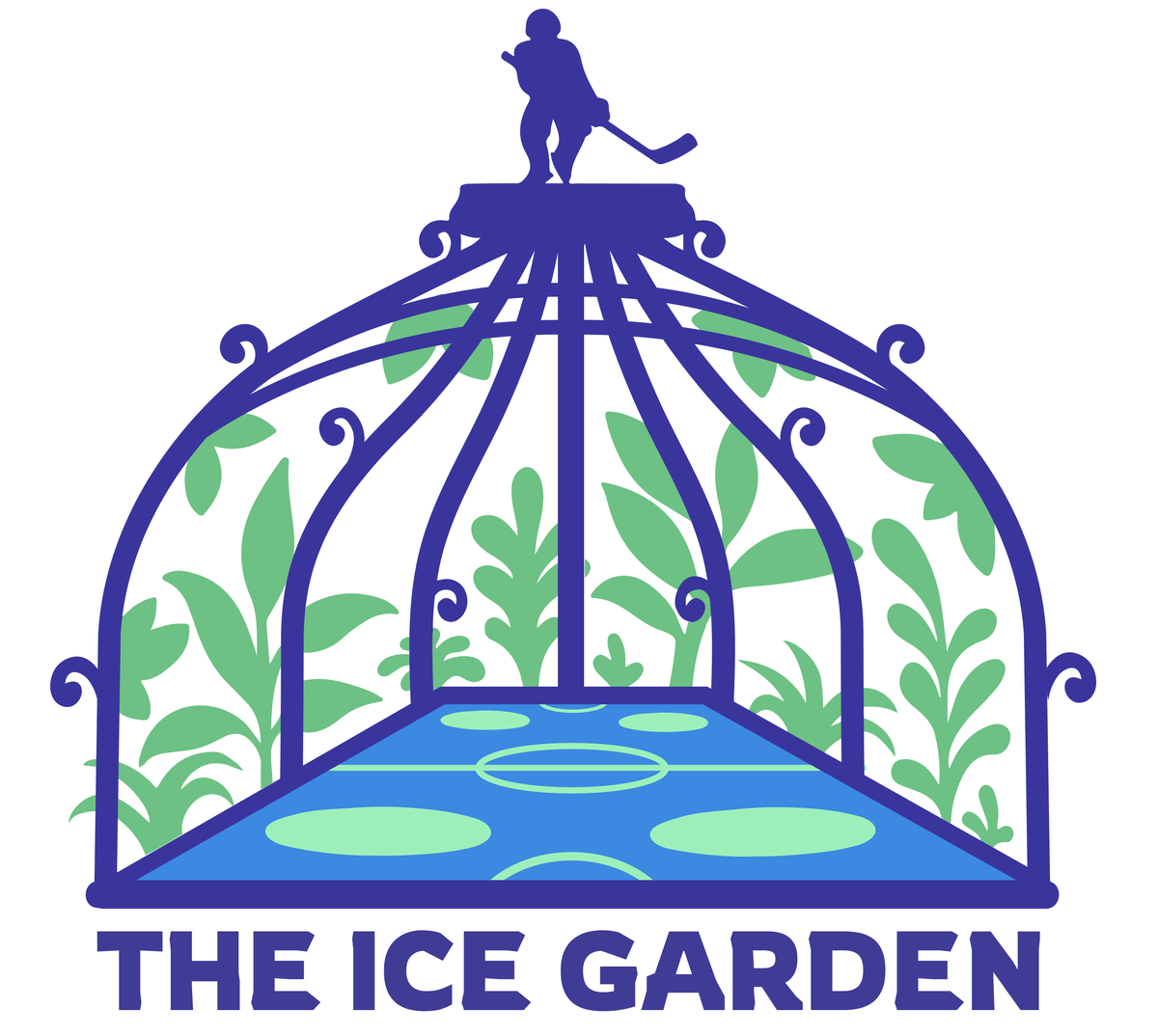 The Ice Garden officially went independent on March 1, 2023. We wanted to close out our first month in style. We love our old logo and colors and will continue to use them, but we also wanted to do something special to mark this transition. This place is ours, and we decided to spruce it up a bit.
Our new logo is designed by New Jersey artist Noelle LiVolsi. They absolutely knocked this project (and a few more — stay tuned) out of the park. Our logo represents an actual place for our community to share and call home. This is our Ice Garden. This is your Ice Garden.
"The name of the blog itself and what it's all about gave me a clear image in my head that gave me a lot to work with," LiVolsi shared. "I imagined it as an actual place you can hang out in ... That's what I tried to put into the logos — what if this was an actual physical place that I could create?"

LiVolsi is a passionate gardener when not designing logos and painting murals, both in and outside of buildings in New Jersey. As a gardener, she had a lot of inspiration and imagery in mind to draw from for this project. You will see more of her beautiful designs for The Ice Garden in the weeks and months to come, but the site logo she designed will greet you every time you visit our site.
"I really liked doing [the site logo]," LiVolsi told TIG. "That one was the most detailed and illustrated logo that I did. I was thinking about Victorian-style greenhouses and botanical gardens and how they have statues of important people or founders on the top of buildings. For The Ice Garden, it's a hockey player."
We hope you love our new logo and look as much as we do. As I mentioned earlier, the old site logo isn't going away — it is just not going to be in the spotlight. You'll still see it on social media, on merch, and in the form of stickers around hockey rinks.
You can find more of LiVolsi's work on their website. We encourage you to support your local artists whenever and however you can. This is something we are hoping to do a lot more of at TIG because we know this community has other tremendous creators that we want to work with.
We couldn't be happier with our new look, and we are so grateful for all of the support you have given us. We're proud of our work in this first month as an independent platform. With your support, we'll keep building and growing to bring you the quality coverage you have come to expect and the coverage this sport deserves.
---
We also want to wish the very best of luck to our sibling SB Nation NHL blogs, many of which have now officially begun their own paths as independent platforms. There are some wonderful people behind those sites, including PHFuture Considerations podcast producer Kelly Hinkle, who runs Broad Street Hockey — a Philadelphia Flyers blog. Blueshirt Banter, a New York Rangers blog, is where I started the path that brought me here. I wrote my first story on women's hockey at Banter. I'm not here today without it.
Please give these sites a visit and, if you are able, support them.