PHF
The Six Sign Yale Captain Claire Dalton to a One-Year Contract
Yale's all-time points leader returns home to the GTA.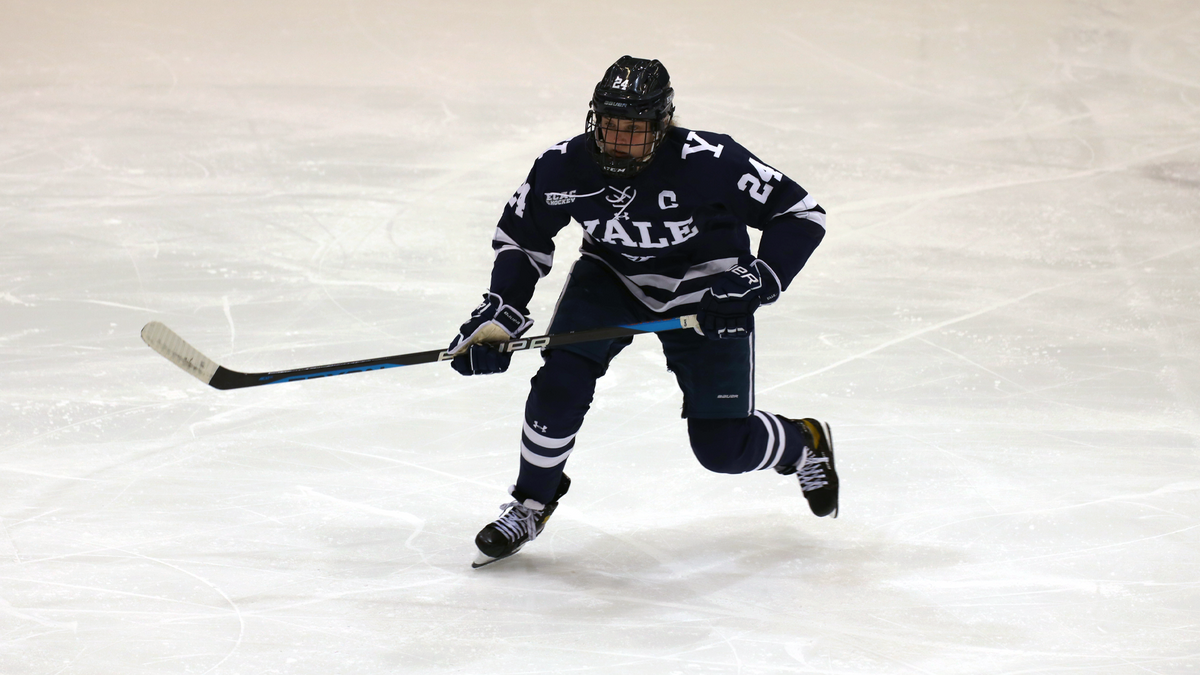 The Toronto Six announced another free-agency signing on Thursday with the addition of forward Claire Dalton. The Yale University graduate is returning home to Toronto with her one-year contract worth $65,000 USD.
After five years as a Bulldog, Dalton cemented her NCAA legacy as Yale's all-time leader in points. In her 133 games played she scored  44 goals and had 89 assists.
Following the NCAA COVID season in 2021-22 Dalton had a career year, recording 13 goals and 30 assists in 36 games, which earned her selections to the All-ECAC Third Team and the All-ECAC Tournament. In her senior year, Claire was named captain and scored a career-high 14 goals and had 22 assists.
Dalton was also recently named a recipient of the Yale Athletics' Molly Meyer Humanitarian Award, which is given to one female and one male Yale student-athlete whose character exemplifies selfless devotion along with compassion and concern for their team and the community at Yale and beyond.
It's been over five years since the Etobicoke-born forward suited up for a Toronto-based team. When she returns home this upcoming season, she will do it for the defending PHF Isobel Cup Champions.
"It sounds like there are pretty good values in place with the Six and it's a pretty professional organization, so just that continuity in joining teams with a good culture. Getting to be at home, my extended family is super excited to come watch me. That is definitely what contributed to choosing the Six." Dalton said in the press release announcing the signing. Claire Dalton is the third player signing announced by the Six this off-season so far, joining captain Shiann Darkangelo and starting goalie Elaine Chuli.