Metropolitan Riveters
The Riveters are ready to be contenders
Ivo Mocek speaks to The Ice Garden about the team's signings and offseason strategy.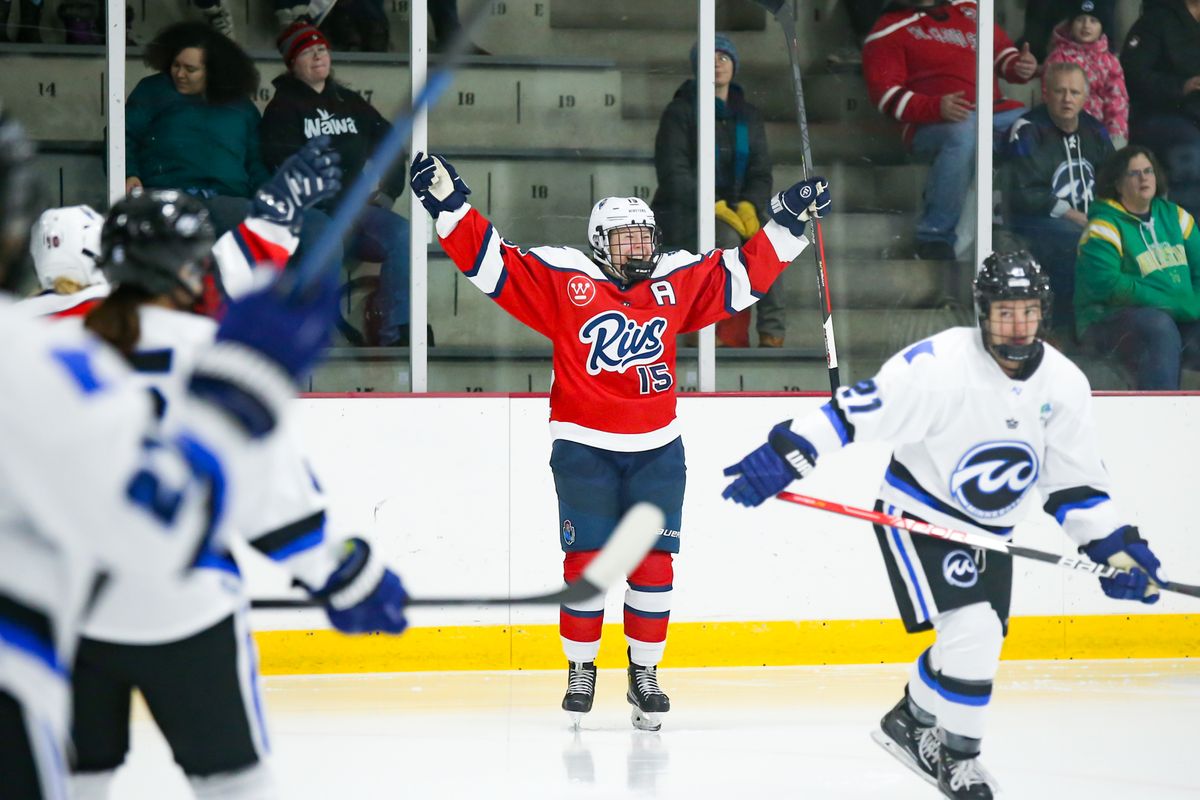 Metropolitan Riveters head coach Venla Hovi and Ivo Mocek — associate head coach and director of player personnel — hit the ground running this offseason. After a fifth-place finish and a record of 11-7-0, the Riveters had more to build off of than they did one year ago. And they have wasted no time putting together what already has the makings of an Isobel Cup contender in free agency.
Hovi and Mocek re-signed five of the team's top-six scorers from last season – the exception is veteran forward Kelly Babstock – and have brought in some big new names to complement them. Together, they have made it a priority to bring back the pieces that worked and build around that core. The team's first 15 signings are an imposing blend of star power, depth, and young players with potential. This roster already looks deeper than last year's, and Hovi and Mocek are just getting started.
New Faces
F: McKenna Brand, Lexie Adzija, Noemi Neubauerová
D: Emma Seitz, Kaleigh Fratkin, Olivia Zafuto, Lauren Dabrowski
G: Noora Räty
Re-signed
F: Madison Packer, Amanda Pelkey, Sarah Bujold, Fanni Garát-Gasparics, Kennedy Ganser
D: Minttu Tuominen, Anna Kilponen
The Riveters got things rolling by bringing back the leadership group that helped get the team back on the right track in 2022-23. That started with negotiating a new two-year deal with the face of the franchise Madison Packer and re-signing veterans Amanda Pelkey and Minttu Tuominen.
"We love the leadership group," Mocek told The Ice Garden. "They get the message, they understand the mission ... and the culture we're trying to create – it's such a cliche, but how it's all about the team and not individuals."
Mocek shared that the Riveters wanted to avoid a repeat of last season when they brought back just three players – Packer, Kendall Cornine, and Babstock. As of today, the Riveters have re-signed seven skaters, and there is reason to believe that there may be more. This returning core gives Hovi and Mocek a platform to build from in what they expect will be a successful 2023-24 season. It was something the decision-makers had on their minds during last season.
"I know the temperature in the locker room and I have continuous conversations with players during the year," Mocek explained. "So, after the season is over, we knew who wanted to come back and who didn't. It all comes down to just agreeing to the terms – the salaries and the length of the contract. We had our exit meetings after the end of the season, and those were good meetings. Nothing formal, nothing in detail, but we did talk to players and had conversations with players who we've wanted back, and 99% of them felt the same way."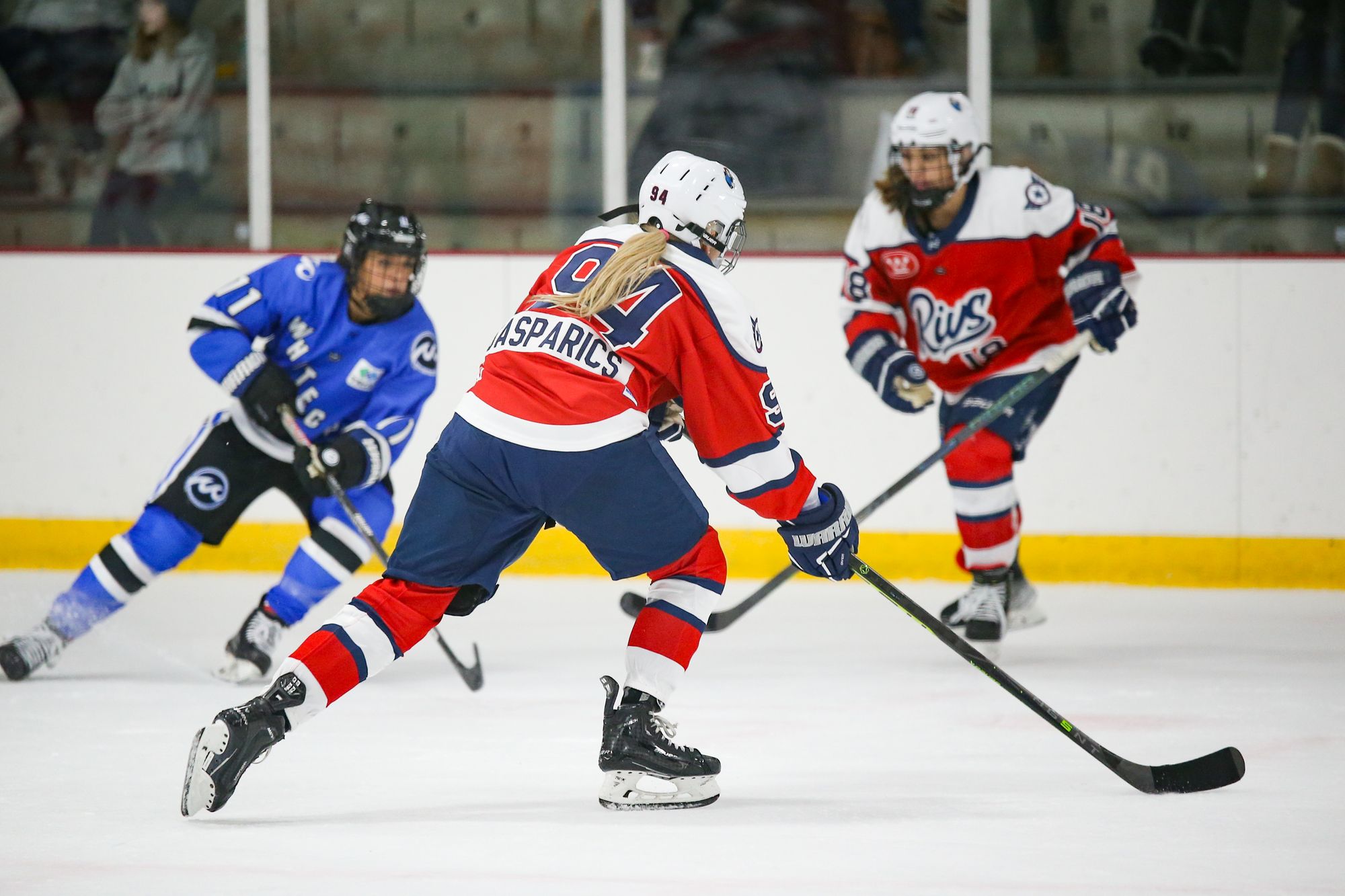 Mocek hopes that contracts with greater term will be an option for players and teams moving forward. When the only option is a one or two-year deal, it provides little security for players and presents unique challenges to teams. This ties not just to having less roster turnover from season to season, but will also present an opportunity for a team and coaching staff to invest in and develop younger players who have potential. That is something Mocek and the Riveters are serious about – four of their new faces are players fresh out of college hockey.
One new face that won't require any development is 33-, soon-to-be 34-year-old, netminder Noora Räty. It wasn't that long ago that Räty was the top goalie in the world – depending on who you asked. She's a future Hall of Famer who still has a lot to give at the pro level even after retiring from the Finnish national team. Räty is the Riveters' de facto starter and this team, with its emerging European identity, is thrilled to have her.
"I cannot even describe the magnitude of that signing, not just for us as an organization but I believe for the league, as well," Mocek said. "I've got to give a lot of credit to Venla for this one. Obviously, she has played with Noora. She's been in constant communication with her, not necessarily about playing for us, but just in general. It was Noora who threw it out there and said, 'Hey, I might be interested in playing for you guys – how do you feel about that?'"
The Riveters had a strong trio of goaltenders last season, but the addition of Räty takes things to another level. If they can bring back Rachel McQuigge, they should have a tandem that can rival any duo or trio in the PHF.
"I believe that our goaltending duo will be, if not the strongest in the league, definitely it will be in the top three," Mocek added. "Having [Räty's] leadership and experience – because she has won everything – builds that confidence. That confidence boost is for us as an organization, but also for the players on the team. I have talked to a few players, and they were excited about bringing in a player like that."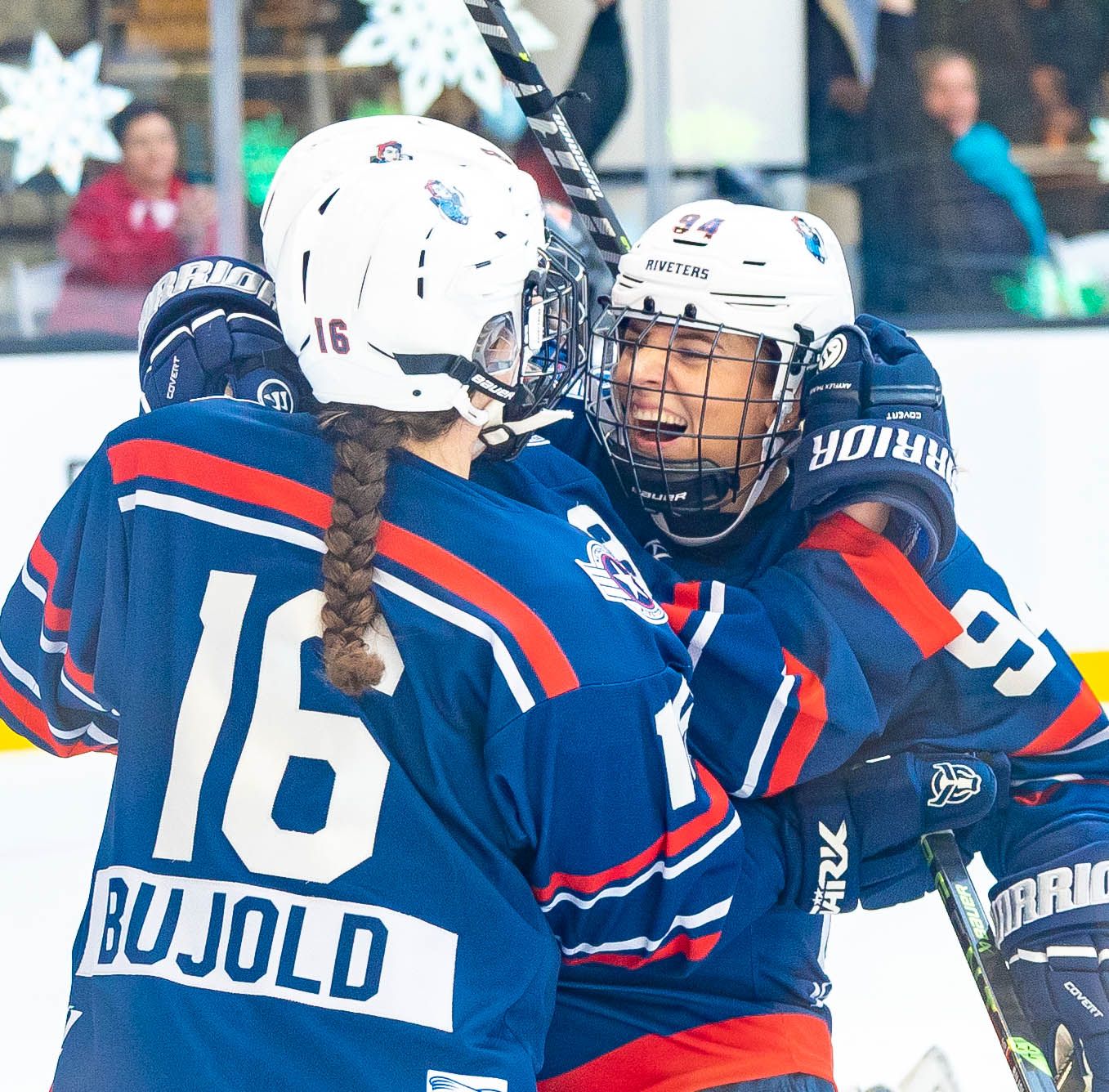 Regardless of who is between the pipes, the Riveters also look strong in front of the net. They now have six defenders signed, including two outstanding veteran puck-movers in Kaleigh Fratkin and Tuominen. Two seasons ago, the Riveters were held back by unsuccessful zone exits and entries. Now, this team is filled with speed, strength, and defenders with puck skills. Dan Rice of The Ice Garden has linked the Riveters to Susanna Tapani, which would add another elite two-way player to a group with outstanding two-way forwards like McKenna Brand, Kennedy Ganser, Pelkey, and Packer.
This is a team built in the vision of Mocek and Hovi – with Digit Murphy now out of the picture – and the success of their collaboration is something fans should be excited about.
"It does start with a communication with me and Venla," Mocek explained. "I could not be happier with the relationship, the communication, and how much we are on the same page. I would say last season and this offseason, we agree on 99% of things, you know, 99% of players we should and should not bring back. It makes things much, much easier. We feel strongly about the culture, we feel very strongly about that locker room atmosphere we want to build. So, we are very much on the same page, and I'm really grateful that I have always had great partners coaching the Riveters."
With 15 signings announced, the Riveters are more than halfway done building. Mocek shared that he and Hovi want to go into the 2023-24 season with a full roster. Last season, the Riveters signed Reagan Rust just a few days before the season started and had the cap and roster space to add Katie Burt to the fold. Although both signings worked out, it was roster-building on the fly. The new Riveters feel a lot more organized. They have a plan. This is one team that likely isn't saving cap space to land another big name from the ranks of the PWHPA.
With Mocek and Hovi at the helm, the Riveters have a clear vision that they believe will bring them back to the playoffs and set them up for a run for the Cup. As we approach June, this roster looks more than capable of doing just that.