U SPORTS
Stefanie McKeough Takes Over as University of Ottawa Coach
Stefanie McKeough will take over leadership of the University of Ottawa Gee-Gees this season. The team announced her promotion to head coach in July.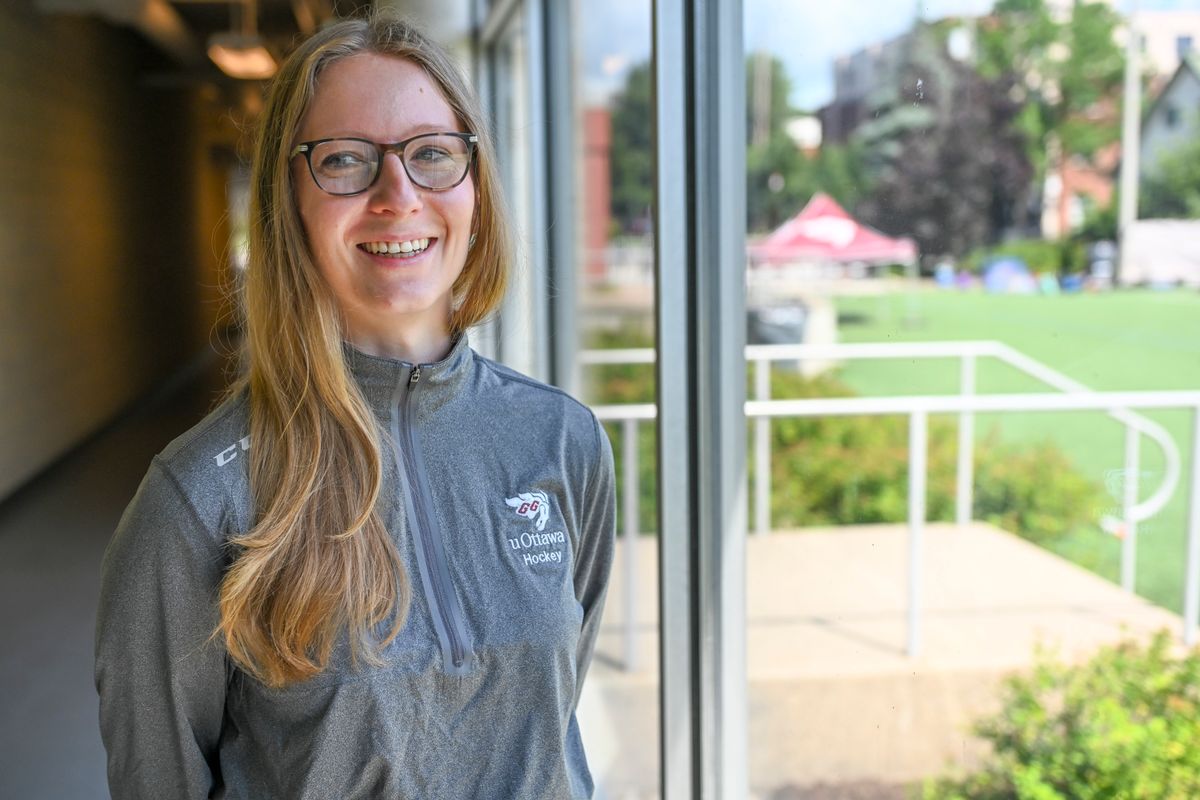 Stefanie McKeough will take over leadership of the University of Ottawa Gee-Gees this season. The team announced her promotion to head coach in July. McKeough joined the Gee-Gees in 2020 as an assistant coach under head coach Chelsea Grills. Grills stepped down from her role as coach in April 2023 after leading the bench for three seasons.
McKeough is an Ottawa native who played her junior hockey with the Ottawa Lady Senators of the Provincial Women's Hockey League and competed at the 2009 World U18 hockey championships, where Canada won a silver medal. She played five seasons with the Wisconsin Badgers in the NCAA, winning an NCAA championship in 2011 and a WCHA Defensive Player of the Year award in 2012.
McKeough takes over the team following the Gee-Gees' most successful season in 16 years, a 16-7-2 record. McKeough said that she plans to bring forward the culture built under Grills. "One of the first things that she said," McKeough said, speaking about Grills' recruitment strategy, "Was talent gets you on the radar, but character gets you on the roster." McKeough said this was one of the most important things she learned from Grills during their time together behind the bench.
As she takes over the team this year, community involvement will be one of McKeough's big focuses. "I want to drive home the importance of being involved in your community," she said. "This was important to me when I was away at university." She said it helped make Wisconsin feel like home to her. She wants to help the players grow in ways that might make them more ready to face on-ice adversity but, more importantly, ready for the world after university.
McKeough's time at the University of Wisconsin as a player influenced how she will lead Ottawa as a coach. McKeough said that she learned the importance of simplicity from Wisconsin coach Mark Johnson. "There was never any over-coaching," she said. "He allowed us to play free."
The positive culture at Wisconsin curated by the coaches is one McKeough wants to replicate. "I was never yelled at once in my time at Wisconsin," she said. A positive relationship between the coaches and players continues to this day. McKeough said she still speaks with and learns from her former coaches.
This season, the Gee-Gees are motivated to make a splash. Last year, the Gee-Gees missed out on a conference final and national tournament appearance by a narrow playoff loss. McKeough said Ottawa's veteran players are driven to win after two years of tough losses. "They don't forget," she said. "The experiences of those leaders having been so close have that extra little push." She hopes those experienced players will pass on the motivation to the young players — and the mantra that hockey games aren't easy to win. "Hopefully, it sits in the back of their heads in a good way that can be used as motivation."
McKeough and the Gee-Gees are scheduled to begin their season Friday, Oct. 13, against the University of Montreal.