PHF
Six Re-Sign Chuli to Two-Year Deal
The Toronto goaltender is aiming for an Isobel Cup repeat.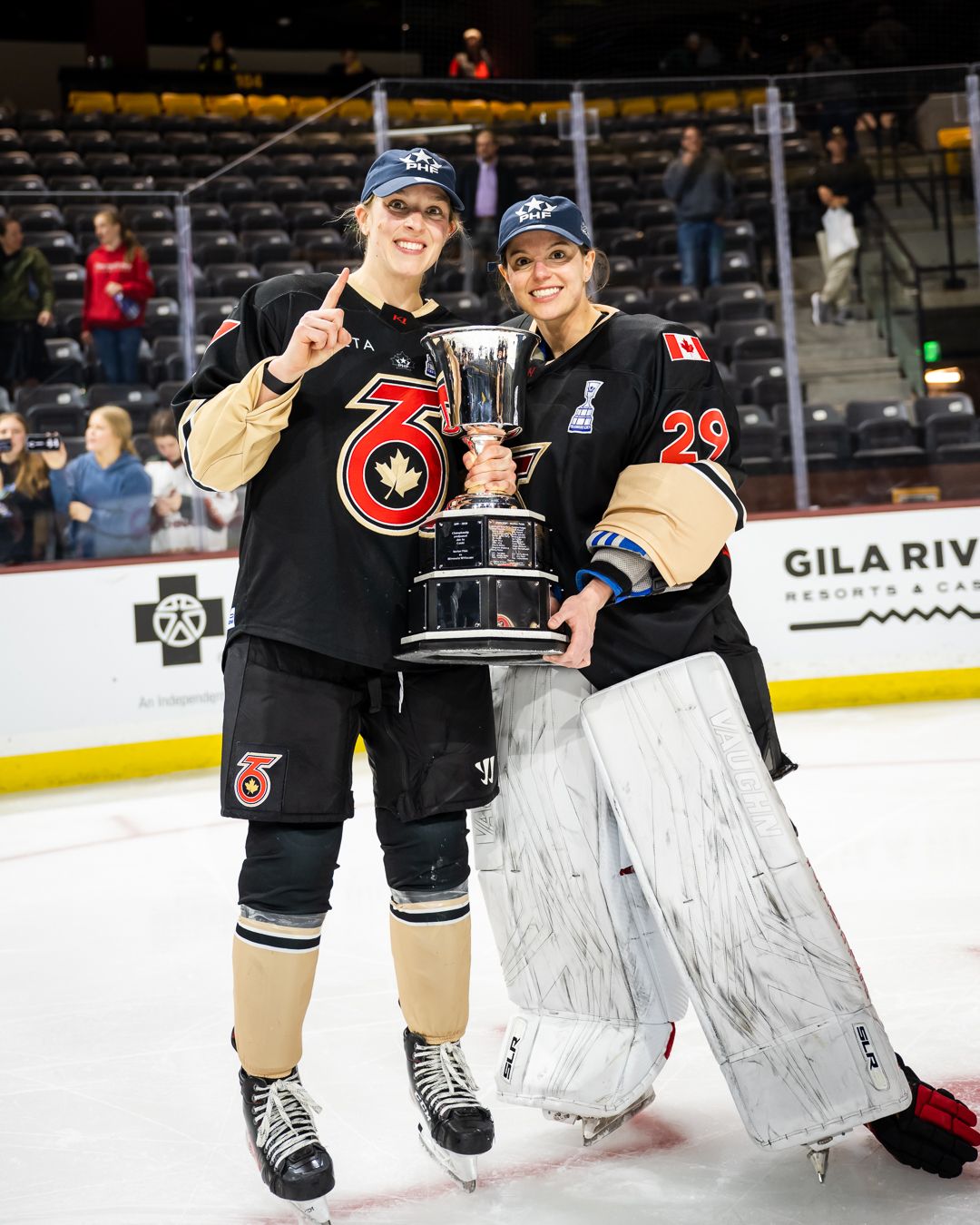 The Toronto Six announced on Tuesday that they have re-signed goaltender Elaine Chuli to a new, two-year contract. She's been with the franchise since their inception in 2020 and just guided the Six to the Isobel Cup at the end of Season 8. The 29-year-old has compiled a 32-7-2 record in 41 games over that time, with five shutouts, a goals-against-average of 2.16, and a save percentage of .924.
After losing her first three postseason starts in the NWHL/PHF, Chuli now has a record of 3-3 in the playoffs, including a shutout of the Connecticut Whale in Game 3 of their semifinal series this past March. The UConn product was the MVP of the 2022 All-Star Game and also was named Goaltender of the Year following Season 7.
"Being here since the team started back in 2020, I feel really tied to the organization and the city, and I'm super excited to keep building what we've already started here over the last three seasons. I'm looking forward to bringing another championship back to Toronto," Chuli was quoted as saying in the press release announcing the signing.
"The only thing I'm worried about is wins and winning a championship," she added. "That remains my goal, and everything I do everyday is in pursuit of that goal."
Chuli is the second player signing announced by the Six this off-season, joining captain Shiann Darkangelo, and the third player under contract for Season 9 (Daryl Watts) as the franchise looks to become the second PHF team to win back-to-back Isobel Cups.