PHF
Riveters Sign Tapani & Mrázová to One-Year Deals
Two more Olympians join the Riveters.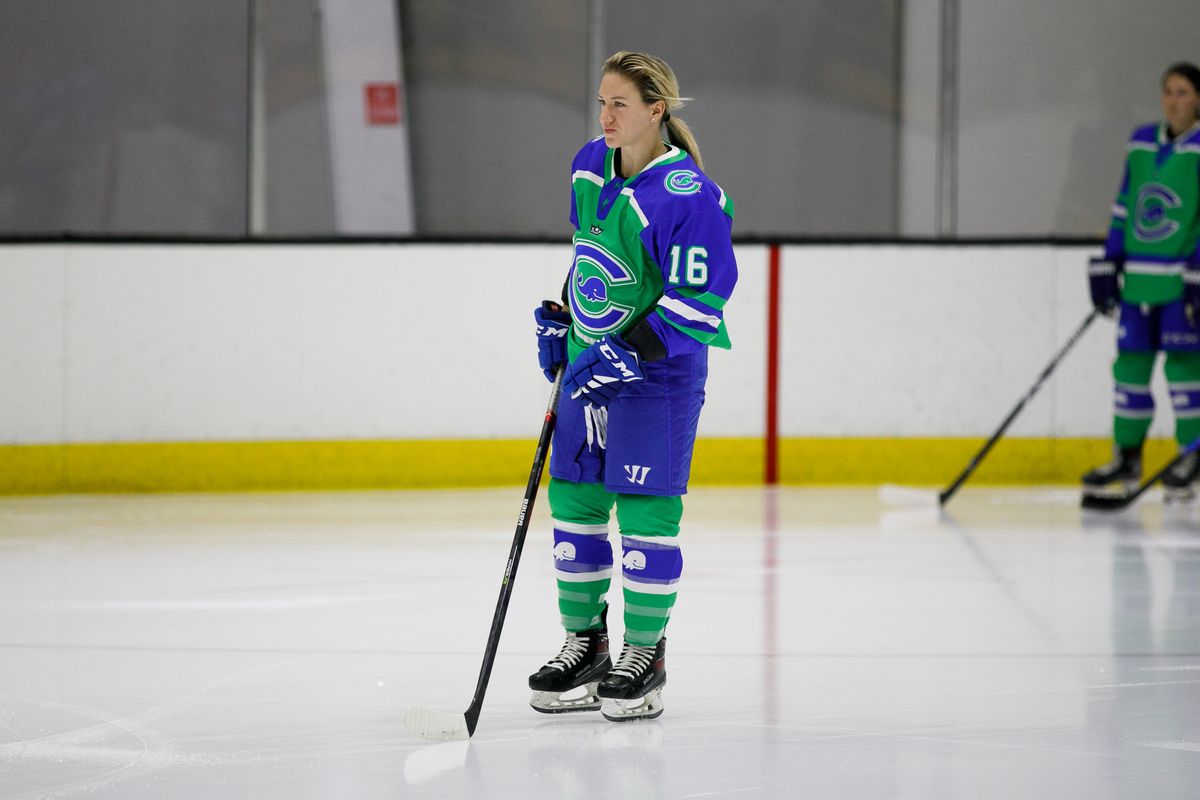 The Metropolitan Riveters announced on Friday that they'd signed forwards Susanna Tapani and Kateřina Mrázová to one-year deals ahead of Season 9. Terms of the deals were not disclosed.
Mrázová joins the Riveters with two seasons of PHF experience under her belt, both with the Connecticut Whale (Seasons 4 & 8), and has put up 29 points (14g-15a) over 34 games; she was named to the All-Star Game in both seasons. In four playoff games, she has recorded three points (1g-2a). During her absence in the league, she amassed 168 points (55g-113a) over 86 games for Brynas in the SDHL, with an additional 38 points (10g-28a) in 23 playoff games.
"I am very excited to join the Riveters organization. Everything I have seen and heard so far has been taken in a professional way and just talking with them was great. I want to help them take the next step, go through the playoffs, and win the Cup," the Czechia Olympian said in the press release announcing the signings.
Tapani joins the Riveters with pro experience in the SDHL, Naisten Liiga, and Russia, as well as two Olympic Bronze medals (2018, 2022 with Finland and five medals (four bronze, one silver) at the World Championships.
"Susanna will be a difference maker in the PHF. She is an experienced Finnish Olympian and one of the best forwards in the world. She is an offensive threat due to her ability to make plays and her speed makes her tough to handle on rushes," Riveters Head Coach Venla Hovi said in the press release. "She will lead the team by example and her humble calm presence will be an asset for us in the locker room."
The Riveters now have 19 players under contract for Season 9. Tapani and Mrázová will join returners Madison Packer, Amanda Pelkey, Minttu Tuominen, Sarah Bujold, Anna Kilponen, Kennedy Ganser, Hayley Lunny, Rachel McQuigge, and Fanni Garát-Gasparics, and newcomers to the Rivs include Noora Räty, McKenna Brand, Olivia Zafuto, Kaleigh Fratkin, Emma Seitz, Noemi Neubauerová, Lauren Dabrowski, and Lexie Adzija as the franchise takes aim at winning their second Isobel Cup championship.