PHF
Reyes, Whale agree to terms on two-year contract
The forward will be making $70K with a $5K signing bonus in the first year of a slightly backloaded contract.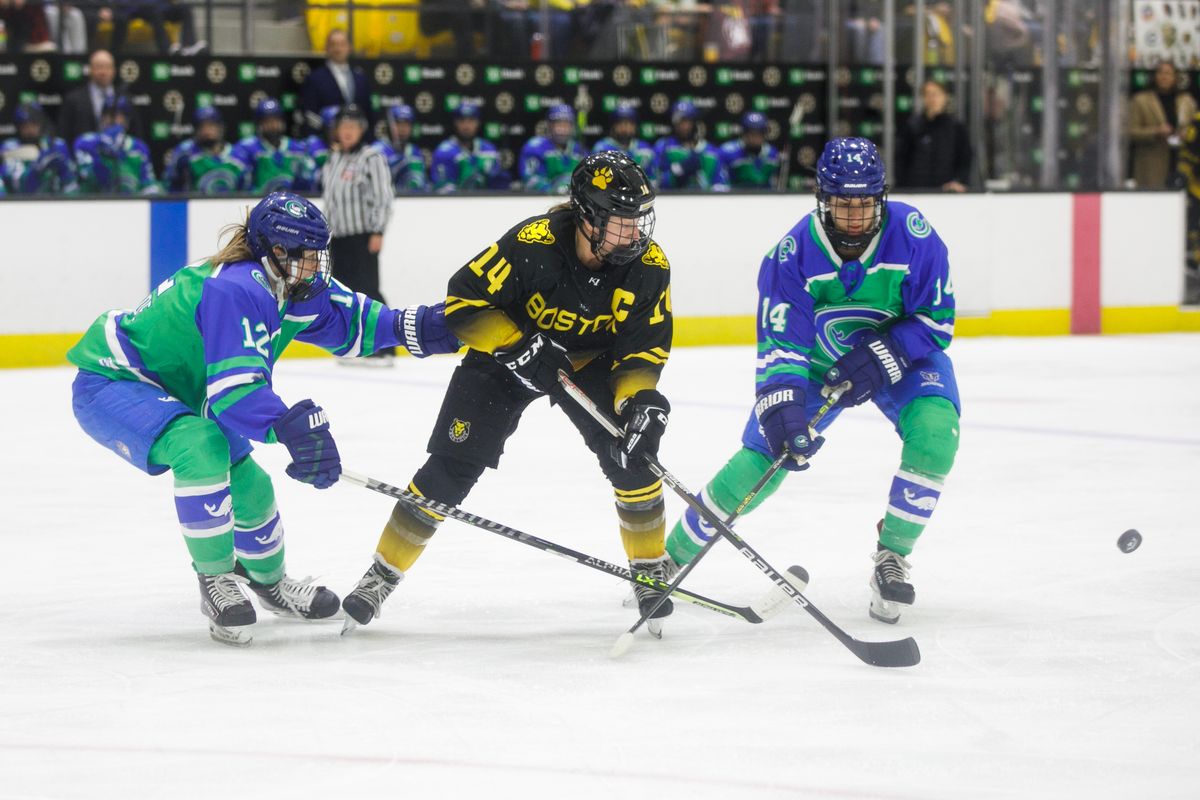 The Connecticut Whale announced Tuesday morning that it would be retaining a key part of its offensive depth through the 2024-25 season with the re-signing of Justine Reyes.
The forward will be earning $70,000 for the first year of her contract along with a signing bonus of $5,000, while year two sees a slight increase and a paycheck of $82,500.
Reyes flew a bit under the radar at least to start in 2022-23, but her speed and finish eventually caught eyes, going on an 11-point tear in January including a three-point game against the Buffalo Beauts on Jan. 18 (1 G, 2 A). She finished her first PHF season with nine goals and 17 total points in 24 games played.
Reyes also scored the opening goal of the Whale's playoff run against the Toronto Six, making good on a power play late in the first. She rejoins a formidable forward corps including Kennedy Marchment, Taylor Girard, and Janka Hlinka, as well as newcomer and PHF veteran Kendall Cornine.
The Whale have 10 players currently under contract, including several on the back end of a two-year deal (Marchment, Girard, Tori Howran, and Allie Munroe). Howran signed a new two-year deal to extend her contract to 2024-25, while the others mentioned will for the time being have their contracts expire at the end of the 2024 season. Goaltender Emma Söderberg has also signed a two-year deal with the Whale to begin this upcoming season.