Dan Rice
Q & A with Riveters forward Réka DaBasi
During the final weekend of the Riveters' season, we spoke with the Hungarian star about a wide range of topics for The Ice Garden. Here's how it went.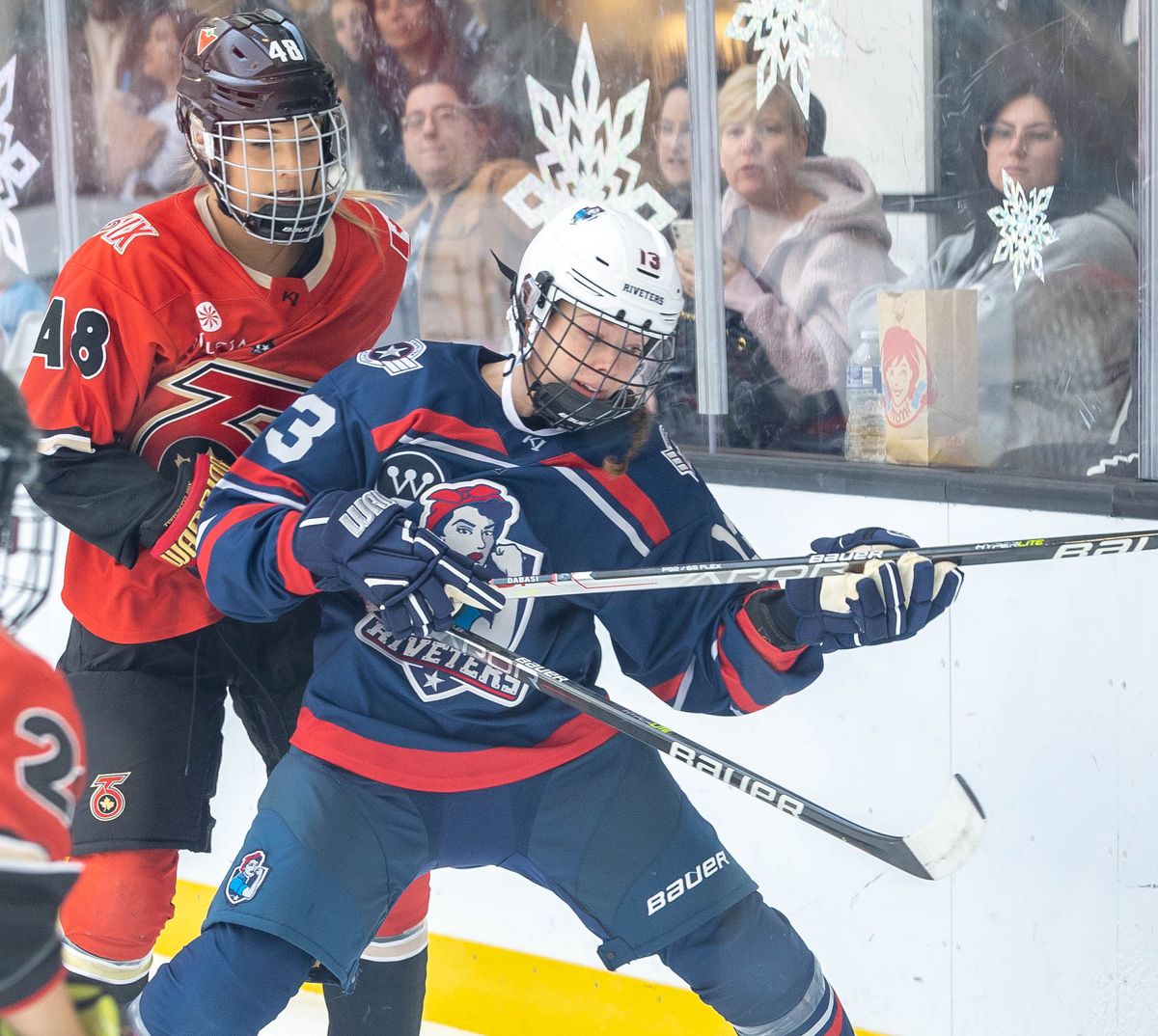 This past summer Réka DaBasi was the first Hungarian player to sign with a team in the PHF, inking a one-year deal last summer with the Metropolitan Riveters. But PHF fans already knew her name for multiple reasons: she is a star for the Hungarian National Team, having represented her country a total of ten times at World Championships, and she was the second overall selection in the 2021 NWHL International Draft by the Toronto Six (but never played for or signed with them).
If we're being honest, the just-ended PHF season didn't go as well as anticipated for DaBasi or the Riveters – the team missed the playoffs, and the player saw limited ice time and went pointless in 22 games. This after the 26-year-old won four consecutive EWHL championships (2019, 2020, 2021, 2022) with KHM Budapest and took a leap of faith to play professionally on the other side of the world.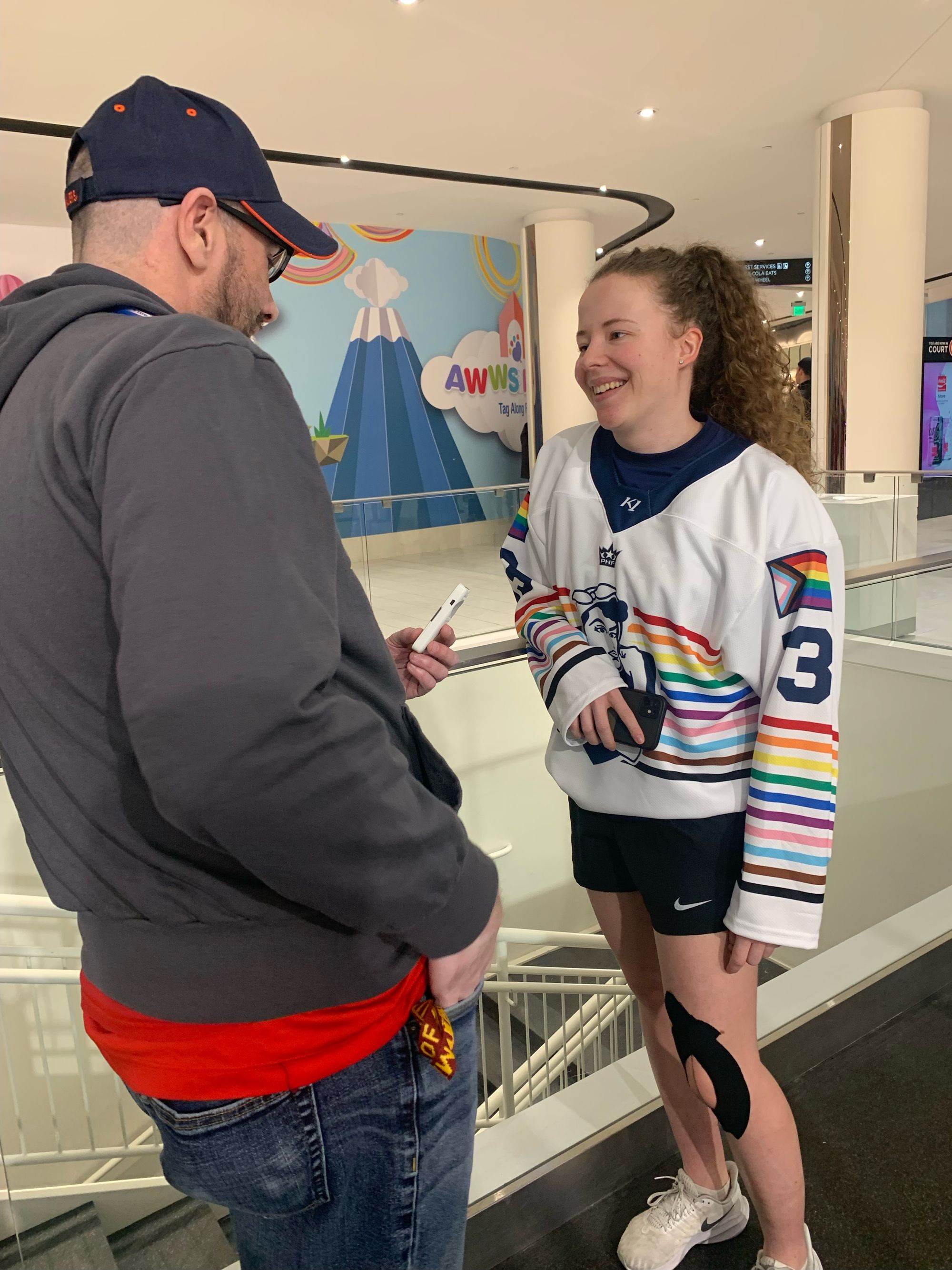 During the final weekend of the Riveters' season, we spoke with the Hungarian star about a wide range of topics for The Ice Garden. Here's how it went.
The Ice Garden: For those who don't know, you designed all of the Rivs' GameDay posters (both physical and online) and we think they look great. How long does one take you to create and how long have you been doing graphic design?
Réka DaBasi: For the GameDay posters I use the same template; initially it took about two hours to come up with that and then each week I need to change the players for each one. If I have to create something from scratch, that could take an hour or two. It depends; sometimes I'm more in the flow and get the ideas quickly. Sometimes I might sit there for four hours thinking what should I do?
I think I started doing graphic design about three years ago? I had gotten injured in the middle of my season and had a lot of free time so I watched a bunch of YouTube tutorials and was online learning stuff. That's how it all started.
TIG: This season obviously hasn't gone as planned for you, how are you doing and what can you tell us about it.?
RD: To be honest, it was really hard at the beginning - coming from a country and a team where I'm used to a lot of ice time. Coming here I was expecting that would change with the different pace of the game here. You can expect it, but it's still hard when you experience it. I just had to switch up some things in my head and try to enjoy the process – try not to focus on how much ice time I was getting.
TIG: Towards the end of the PHF season you were able to represent the Hungarian National Team back home; how'd that go?
RD: It was very nice to go home in February for the IIHF games with Fanni Garát-Gasparics, and it was nice to hear feedback on how well we had been playing at a high level here. I guess in that sense it was rewarding.
It's been really lovely to have Fanni here (with the Riveters). Coming in (to the season), she didn't sign until a week before we started; I was expecting to be here alone, so it was nice to see a familiar face here. I didn't know anyone on this team; the only one I knew from the past was Reagan (Rust), she was on my former team in Budapest for a couple of months, but like Fanni, she also didn't join our team until right before the season.
TIG: What are your thoughts on next season, knowing you didn't have the season you wanted?
RD: I think I may wait and see what happens; I didn't really have the best season so I don't know what the future holds. I do miss being home, my family.