PWHPA
PWHPA heads to Washington for final games of regular season
The four PWHPA teams will compete Saturday and Sunday in their final regular season games of the 2022-23 Dream Gap Tour.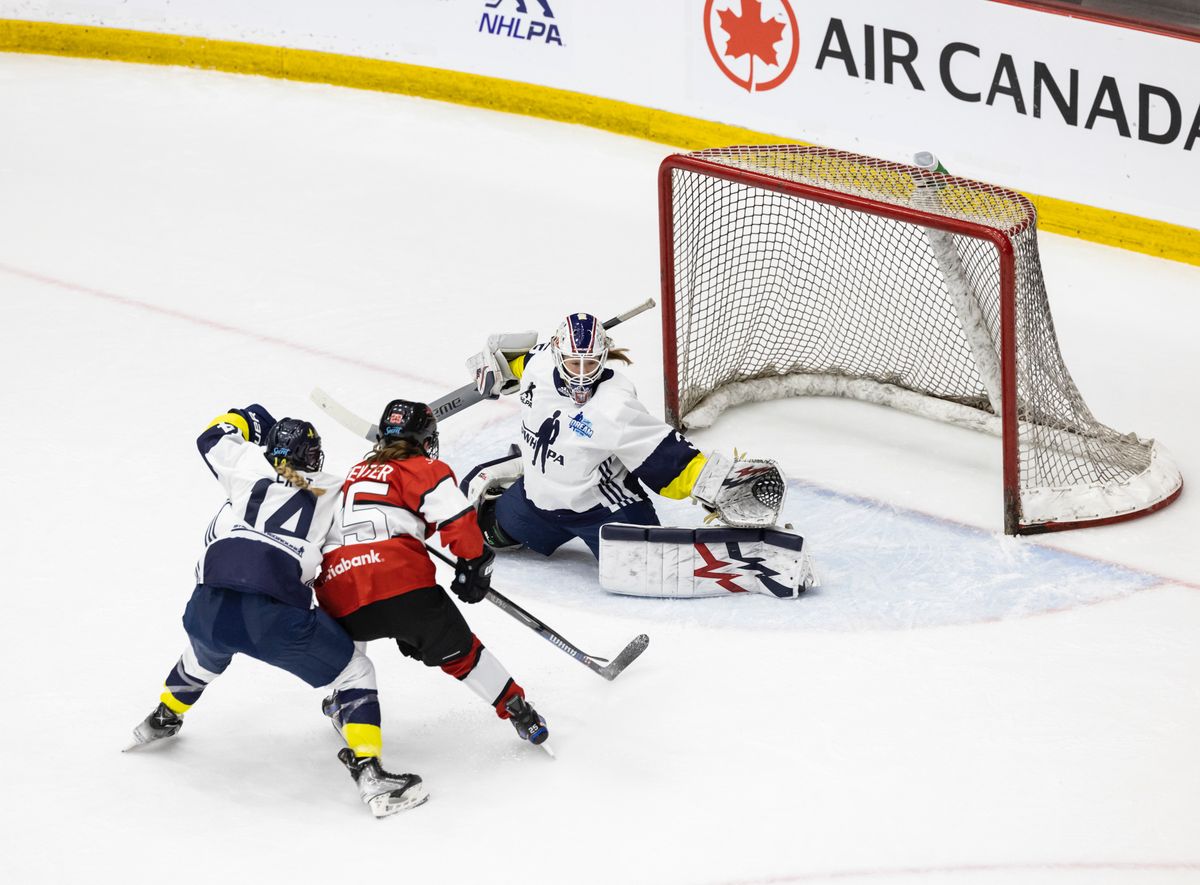 The four PWHPA teams will compete Saturday and Sunday in their final regular season games of the 2022-23 Dream Gap Tour. The teams will play four games in Arlington, VA, as part of the Capitals Showcase.
This season was the first in which the PWHPA played their games as an entire cumulative season instead of as standalone weekend showcases. All 18 games played will determine the final standings ahead of a championship weekend March 10-12 in California, where teams will play a 1 vs. 4 and 2 vs. 3 playoff bracket.
The PWHPA standings are nearly finalized, even though each team has two games to play. Teams can only gain a maximum of six points, limiting how high they can climb.
Harvey's are first in the table and are untouchable. They sit 10 points clear of the second place Adidas and hold a large lead in goal differential. Marie-Philip Poulin leads the team with a PWHPA-best 20 points in 16 games.
Second-place Adidas and third-place Scotiabank are only separated by six points. But, regardless of who finishes second and third, these two teams will play each other in the first round of the championship weekend. Their regular season clash this weekend in Washington will give fans a preview.
Scotiabank is an offensively minded team led by veteran forwards Rebecca Johnston and Blayre Turnbull. Adidas is a hard-nosed team with a well-rounded roster, which is benefiting from outstanding goaltending by rookie Aerin Frankel — who has looked better every week. After a rough start, the much-anticipated American has shown growing confidence in her abilities at the professional level. Frankel's trajectory positions her to be an impact player this weekend and in the playoffs.
Sonnet sits in last with no ability to catch the others. They are 10 points behind Scotiabank and lag in goal difference by 19 goals. They've struggled to produce offence, which has sunk them to the bottom of the table. Their matchup with Harvey's this weekend will give Sonnet a taste of what they're in for in California. Sonnet is tough and resilient. An upset in the single-elimination tournament is not out of the question.
The weekend in the capital will be a busy one for the PWHPA. Players and coaches will host three different training sessions, for various age groups of girls, Thursday and Friday. The PWHPA is committed to developing hockey for girls and has hosted clinics for girls all season long in many of the cities they've visited.
The games will be broadcast by NBC Sports Washington, Monumental Sports Network,  and TSN.
Capitals PWHPA Showcase schedule:
·      Harvey's vs. Adidas – March 4, 11:00 a.m. ET
·      Scotiabank vs. Sonnet – March 4, 2:00 p.m. ET
·      Sonnet vs. Harvey's – March 5, 11:00 a.m. ET
·      Adidas vs. Scotiabank – March 5, 2:00 p.m. ET