PHF
Pride Sign Sophie Shirley and Katie Burt
A standout rookie and a returning veteran are shipping up to Boston.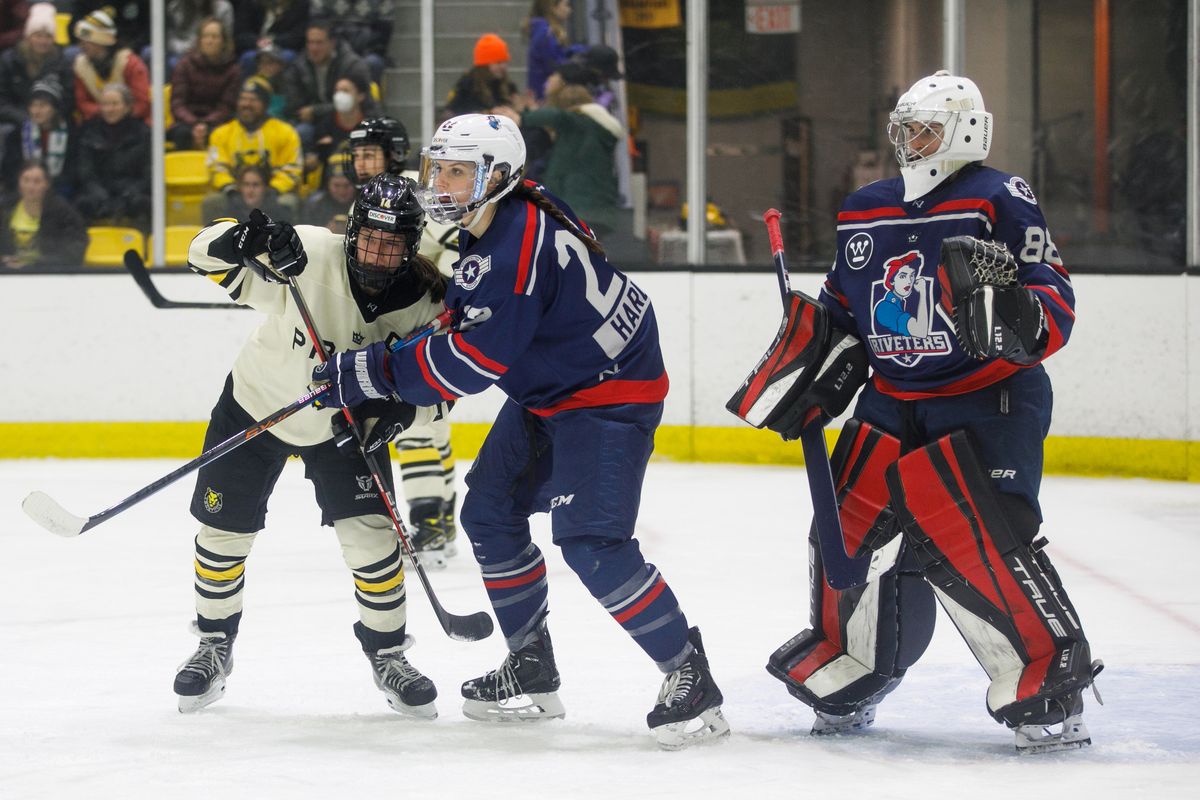 The Boston Pride added two big pieces to their roster for Season 9 last week, signing Wisconsin University forward and three-time NCAA champion Sophie Shirley to a one-year deal and the goaltender that backstopped them to their most recent Isobel Cup championship, Katie Burt, to a two-year deal. Details of both contracts were not disclosed.
The 23-year-old Shirley played in 178 games over five seasons with the Badgers and finished her collegiate career with 188 points (81g-107a), which is the seventh-most in program history. Prior to her NCAA career, Shirley played the 2017-18 season in the CWHL with the Calgary Inferno, where she was named Rookie of the Year after recording 19 points (8g-11a) in 26 games - as an 18-year-old.
"Sophie is one of the purest skaters that we have seen in hockey over the years. Her ability to create plays and score goals is incredible, and she makes others around her better. We couldn't be more excited to add her to the Pride lineup. With the style of play in Boston, we are extremely confident she will be an amazing asset to our team," Head Coach Paul Mara said in the press release.
Burt returns to Boston after joining the Metropolitan Riveters (5-5-0, .903 save percentage, 2.78 GAA) in the middle of last season. In 38 games over three seasons (two with Boston), the 26-year-old netminder has a record of 23-14-0 with three shutouts, a .928 save percentage, and a 2.16 GAA. Burt holds the longest shutout streak in league history (214:55), is a two-time All-Star, and in the playoffs, she is 3-1 with one shutout, a 1.75 GAA, and a save percentage of .944. She was the first overall pick, by Boston, in the 2017 Draft.
"We're excited to have Katie back in Boston. It's home to her and it is where she is always at her best. I have not met a more determined athlete. Her compete level and her ability to focus is second-to-no one and we can't wait to see her back in black and gold," Boston President Colleen Coyne said in the press release.
Shirley and Burt join newcomers Zoe Boyd, Chloé Aurard, Alina Müller, and Gabrielle David, as well as Pride returners Taylor Wenczkowski and Aneta Tejralová as players Boston has signed this off-season as they reload for a run at their fourth Isobel Cup.