PHF Signing Summary: Month 1
It's been a busy first month of PHF Free Agency.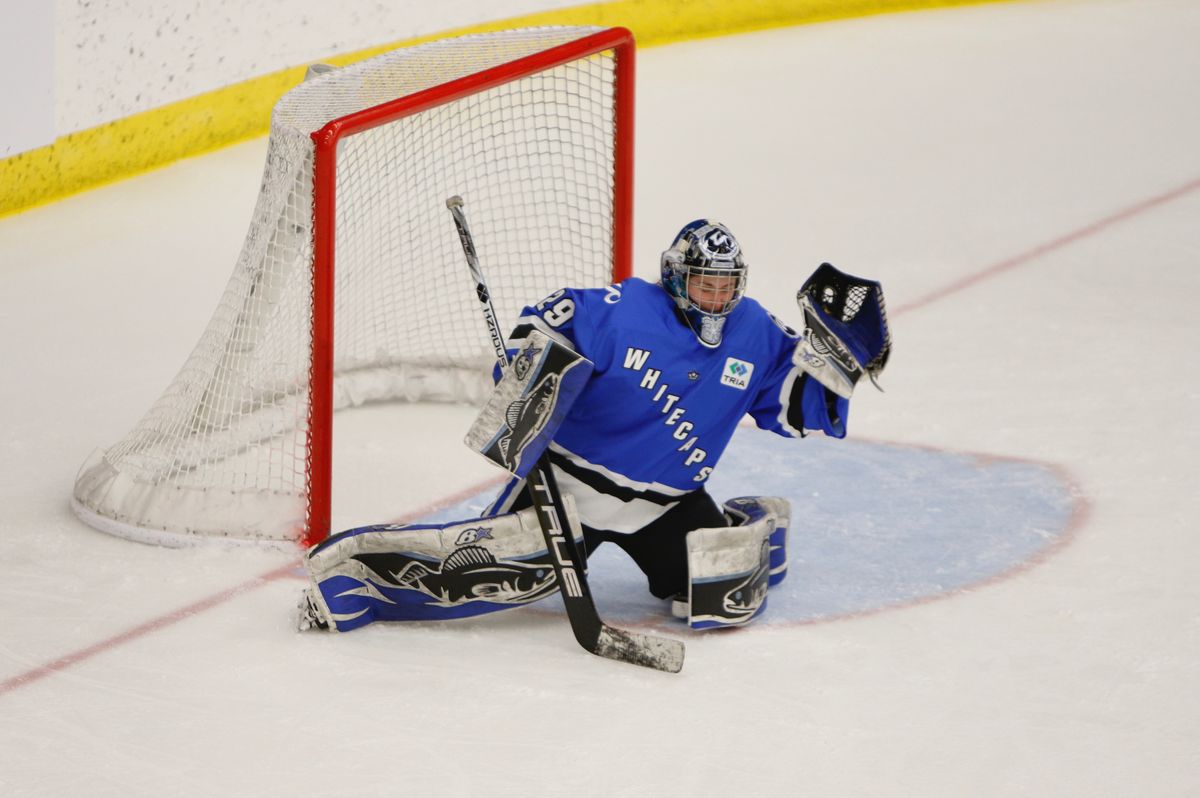 PHF Free Agency officially opened on April 12 after a 30-day restricted period. Since then, we've seen nearly 30 official signings from six teams.
This year there are a number of new pieces to the roster-building puzzle. The biggest of those are the the potential for younger players to join from Europe, the usage of two-year contracts, the increased roster minimum, and the doubled salary cap.

A new thing that hasn't become relevant yet:
In a change from previous seasons, the league's release said, "All 2022-23 rostered players are eligible to sign with any team, while amateur athletes over the age of 18 also immediately qualify for unrestricted free agency which may include NCAA and U SPORTS graduates and athletes from other North American and International professional leagues and associations."
The language about players being eligible without graduating college is new as far as I recall. It's been a long time since the Fed was attracting players from outside North America in serious numbers, but with the salary cap going up to $1.5 million this season, that's already changing. As many European and Asian players come up through their club teams without playing in college programs, this makes sense, and in my opinion it's wise to court excellent young players from Europe. Many of them would already be signing away from home in Sweden, Finland, or other nations, so clarifying that they are eligible for the PHF is a good idea.

Two-year contracts:
Last season was the first time that PHF players could sign contracts for two years, and a number of the league's top players did so. When the caps went up, those players became eligible to renegotiate contract terms because of the change. Since the start of free agency, we have seen that a number of times, most notably with the Connecticut Whale.
There have also been a number of new two-year deals signed, particularly with Montréal and Minnesota:
Finally, it seems like there were more two-year deals last year than we knew about, since a few players have been mentioned to be on the second year of their deals that weren't announced as such at the time. Either that, or there were extension options that nobody mentioned.

Minimum number of contracts:
Last season, the minimum number of contracts a PHF team could carry was 20, with a maximum of 25. This season the minimum has been raised to 22 contracts, with the maximum remaining the same. This means more players getting paid, and will possibly address some of the issues that arose when no teams last year signed a third goaltender, and multiple teams had to sign a practice goaltender or one from outside the organization entirely during the course of the season due to injuries.

Big salary expectations:
Midway through last season, shortly after the announcement that the salary cap was going up to $1.5 million, the Toronto Six announced they were signing NCAA star Daryl Watts for the remainder of the season and for the 2023-2024 season. She will make $150,000 (about $200,000 CAD) for next season, which was the highest salary ever announced for a women's hockey player. Unsurprisingly, this drew attention and raised the stakes for players looking at this and other leagues. Watts said she hoped the 'staggering' number would attract other players to the league, and that she hoped to see others sign bigger contracts.


Connecticut Whale
The Connecticut Whale opened free agency by signing US Olympic gold medalist Kacey Bellamy. Bellamy had retired in what was a surprise announcement after the 2021 World Championships were postponed. Although she had made the team and was expected to play at the 2022 Olympics, she said that her heart wasn't really in it and she wanted to let a younger player have the opportunity. At the time, her national teammates said they knew she could still play at a high level and contribute. Now, she's getting the chance to do that, and make money at the same time. Her one-year contract is worth $122,000, plus a $7,000 signing bonus. Bellamy said that she was open to taking less than the watermark $150,000 in order to help manage expectations for other players coming in and help keep the league sustainable.
Bellamy has been described as a quarterback of a defender who has the vision to drive play, and 'one of the fittest female athletes on the planet'. She will be 36 at the start of the season and will be a huge player for the Whale blue line as they try to fill the holes left by retiring captain Shannon Turner, and Emma Keenan, who has been snagged by Montréal.
The Whale have designated the players they view as their core by announcing three other $100k+ contracts since Bellamy's. 2022 PHF MVP Kennedy Marchment, 2022 Newcomer of the Year Taylor Girard,  and defender Allie Munroe all negotiated new salaries for the second year of their two-year contracts. Between these three and Bellamy, Connecticut has spent $474,000, nearly a third of the salary cap.
A few weeks ago, Ian Kennedy at The Hockey News used NHL analyses done by Shayna Goldman at The Athletic (bear with me) to look at what some salary ranges may be for PHF players. Within those guidelines, Kennedy Marchment's salary is fitting for an elite center, Taylor Girard is getting paid as one of the top wingers in the league, and Bellamy and Munroe are getting paid as top pairing defenders who are expected to make an impact, with Bellamy's contract approaching the high-water mark for that position.
Per the team, forward Melissa Samoskevich and defender Tori Howran are already signed as well. Howran's two-year deal, reported last year, was for $49,500, and Samoskevich's contract was reported as one-year, for $35,000. There has not been word from the team on whether those salaries or contract lengths have changed for the 23-24 season.
Considering each of these new contracts, the salaries make sense, but I don't expect to see the Whale hand out many more like them. The means that the Whale now have to sign at least 16 players with less than $1 million, meaning those players should average around $55,000. Any more big contracts will squeeze the remaining players, and that's if the Whale spend to the cap rather than the floor.



Montréal Force
The Force have been the most active team so far in free agency, with 12 players announced in the first month. No contract details have been announced, but with half of the roster known, we can get a pretty good picture of the shape of the team, and that shape looks something like a wagon.
The biggest returning players are the ones the Force needed to lock down. Stand-out rookies in Jade Downie-Landry and Brigitte Laganière signed two-year deals, as did assistant captains Sarah Lefort and Catherine Daoust, along with second-line center Alexandra Labelle. Daoust and Laganière played top minutes for la Force, while Downie-Landry, Labelle, and Lefort were in the top five of scoring.
Also returning on a one-year contract is team captain Ann-Sophie Bettez. At 35 years old, the veteran star said she was considering retirement. Another year of watching her play pro hockey will be a gift for La Belle Province, and a boon for this expansion team as they seek to solidify their position in the PHF.
In addition to signing their returning players, the Force have been flexing contacts to bring in some impressive college graduates. They took some of the top USports players in the province in Audrey-Anne Veilette (Univ. of Montréal) and Rosalie Bégin-Cyr (Concordia Univ.), along with yet another player from the University of Vermont in Theresa Schafzahl. Veilette and Bégin-Cyr are on one-year deals, while Schafzahl signed for two years. Each of them brings a list of collegiate accolades and experience representing their countries.
In case all of this wasn't impressive enough, the Force have also acquired some top talent from other PHF teams. From the Boston Pride, Montréal has signed two huge pieces in 2023 Goaltender of the Year Corinne Schroeder and Rookie of the Year finalist Élizabeth Giguère. From the Connecticut Whale, the Force secured defender Emma Keenan. All three are signed for one year.
Although they're working fast, the Force are clearly being deliberate with their choices. Team President Kevin Raphaël spoke about going after players like Schafzahl and Keenan who don't have direct connections to the city, and shouted out the Force's stats team, the only dedicated team in the league:
The Force is also, if you'll forgive me, winning their battles. Élizabeth Giguère, the winner of the 2020 Patty Kazmaier Award, has said she was courted by several teams. The choice came down to Boston, where she played on the top line this season alongside 2023 MVP Loren Gabel, and her home province of Québec. The two teams made comparable offers, but Giguère cited her conversations with Raphaël, the Force's professionalism and the opportunity to play at home as the deciding factors. Giguère is a massive talent and, although it is a homecoming, it speaks well to the team's recruiting abilities that she agreed to leave the regular season champions.
Last season, Montréal finished with a -14 goal differential. With 12 players signed, it's clear already that they won't be struggling to score next season, but the roster isn't complete. There are a number of players who contributed last year and could still return, but I don't think the Force have finished welcoming new players to the team.


Minnesota Whitecaps
The Caps weren't as as fast off the blocks as Connecticut and Montréal, but they have been catching up with some decisive, future-oriented signings.
Two standout rookies in forward Brittyn Fleming and defender Olivia Knowles were both signed to two-year deals. On a team that struggled during the regular season, these two passed the eye test and contributed to what little offense Minnesota managed. In the playoffs, Fleming had two goals and Knowles had an assist and five blocks in three games as the Caps fell to Toronto in the final. Both players played their collegiate careers in the State of Hockey, with Knowles a captain at the University of Minnesota and Fleming playing four years at Minnesota State.
The Whitecaps doubled down on local college talent by signing two more forwards out of Minnesota State. Brooke Bryant and Claire Butorac both inked two-year contracts to stay in Minnesota. Whitecaps General Manager Chi-Yin Tse cited Bryant's experience and chemistry with Mavericks teammate Fleming as a reason the team pursued her in free agency, so it's clear that the team has been paying attention to the deep talent available in the state.
In goal, the Whitecaps announced the return of Chantal Burke, who joined the team last season as a practice player and was signed for the remainder of the season in February. Burke played one game for Minnesota last year after signing, and this contract is a one-year deal.
Alongside Burke, the Whitecaps announced the return of two-time Goaltender of the Year Amanda Leveille.
Leveille has some of the best career stats in PHF history and plays every game for the Whitecaps when she's healthy. Her disclosed salary of $62,500 is slightly above The Hockey News' estimate for the cap hit of an average goaltender. By the NHL-based metric, an elite goaltender in the PHF would be expected to make closer to $92,500, making this contract very much a hometown deal for the Whitecaps. This will be Leveille's sixth season with the Caps, which includes two Isobel Cup Final appearances and one championship.
Per the Whitecaps, they have also already signed forwards Ashleigh Brykaliuk, Anna Klein, and Ronja Mogren, along with blueliners Amanda Boulier and Sidney Morin, who were Defender of the Year finalists in 2022 and 2023 respectively. With the signings they have announced since the beginning of free agency, their roster is up to 11 players, enough to give us a decent impression of their look and their methods. The Caps have consolidated some of their top performers from last season and taken advantage of the depth of talent coming out of collegiate programs in the state. Last season, this methodology led to them having the second-youngest team in the league last season, only older than the Buffalo Beauts. I would expect to see more of that tactic going forward, but I wouldn't be surprised if they're saving cap space for some potential big names.


Metropolitan Riveters
After some confusion regarding the status of Madison Packer's contract, the team has confirmed that the Riveters' captain will be staying in the Metro for this season and the next. The average annual value (AAV) of the contract is $92,500. Next season will be Packer's ninth season in the PHF. She is one of less than 10 players to have been with the league since its inaugural season.
The Riveters also announced that they have re-signed two of their alternate captains, forward Amanda Pelkey and defender Minttu Tuominen, to one-year contracts. Both players showed their worth this past season and would have been high on the Riveters' list to bring back. Tuominen played a ton of minutes in every situation and broke a PHF record for the most powerplay goals from a defender with six. Pelkey dealt with a lagging injury during the season, but still finished fourth in team scoring with 19 points in 24 games.
For the last several years, the Riveters have had a lot of turnover. Last off-season was particularly bad, with only three returning players. It's good to see them match that number in the first month of free agency, and securing a strong veteran leadership group is an excellent start. However, in order to be able to attract good new players for future seasons, the Rivs will need to show that they are able to make more of the players they already have want to stay. Hopefully, we'll see them sign a mix of new players and experienced contributors in the coming months.

Boston Pride
Last season, the Pride finished announcing their roster almost comically late, including team captain Jillian Dempsey's signing hitting the press just a few days before opening weekend. This year, the Pride have announced three signings more than two months before they announced the first signing last off-season. And what signings they are!
The Pride have inked the dynamic duo from Northeastern to one-year deals. Two of the biggest stars on the senior national teams of Switzerland and France, Alina Müller and Chloé Aurard were both game-breaking offensive talents during their NCAA careers. They will undoubtedly take on an important role in Boston's top six.
The Pride also locked down one of the most clutch players on their roster to a two-year contract. Taylor Wenczkowski, the 2022 Isobel Cup playoffs MVP, will re-join the team in search of her third championship.
The Pride have five more players expected to enter the second year of two-year deals. Forwards Jillian Dempsey, Allie Thunstrom, and Loren Gabel, along with defenders Kali Flanagan and Kaleigh Fratkin, all signed their contracts before the salary cap increase, which means they now have the opportunity to renegotiate those deals. All elite players, each would represent a hole on Boston's roster if they were not to return for next season. Hopefully, we won't have to wait until November to find out which of them will be playing with the Pride next year!


Toronto Six
The only signing announced so far for the reigning Isobel Cup Champions is the return of their captain, veteran forward Shiann Darkangelo. The anchor of their offense and team identity, Darkangelo's return on a two-year contract is an important signal for this team that they expect to remain dominant at the top of the league.
The Six have also signaled their intent to re-sign starting netminder Elaine Chuli. These two were the first signings announced last season around this time, so expect an official announcement of the 2021 Goaltender of the Year's return very shortly.
Toronto did not register any two-year contracts last season, with the exception of Daryl Watts' mid-season signing. They have the smallest presumed roster at this point in the off-season.



Buffalo Beauts
So far, the Buffalo Beauts have not announced any signings for the 2023-2024 season. It would stand to reason that they were waiting for a new coach to be announced before making these decisions, if the Minnesota Whitecaps, who share an ownership group and also have a vacancy at the head coaching spot, had not made any signing announcements either. However, the Whitecaps have announced six new contracts for this season, which leaves us with no clear answer as to why Buffalo is the only team in the PHF not to have announced a signing thus far.
The Beauts have four players who are entering the second year of two-year contracts which may be subject to renegotiation. At forward, captain Dominique Kremer, Summer-Rae Dobson, and Claudia Kepler, along with defender Jess Healey, are the presumed returning core for the Beauts.