PHF
PHF Players Have Formed a Player Leadership Committee
11 members come together to represent the interests of the former PHF player pool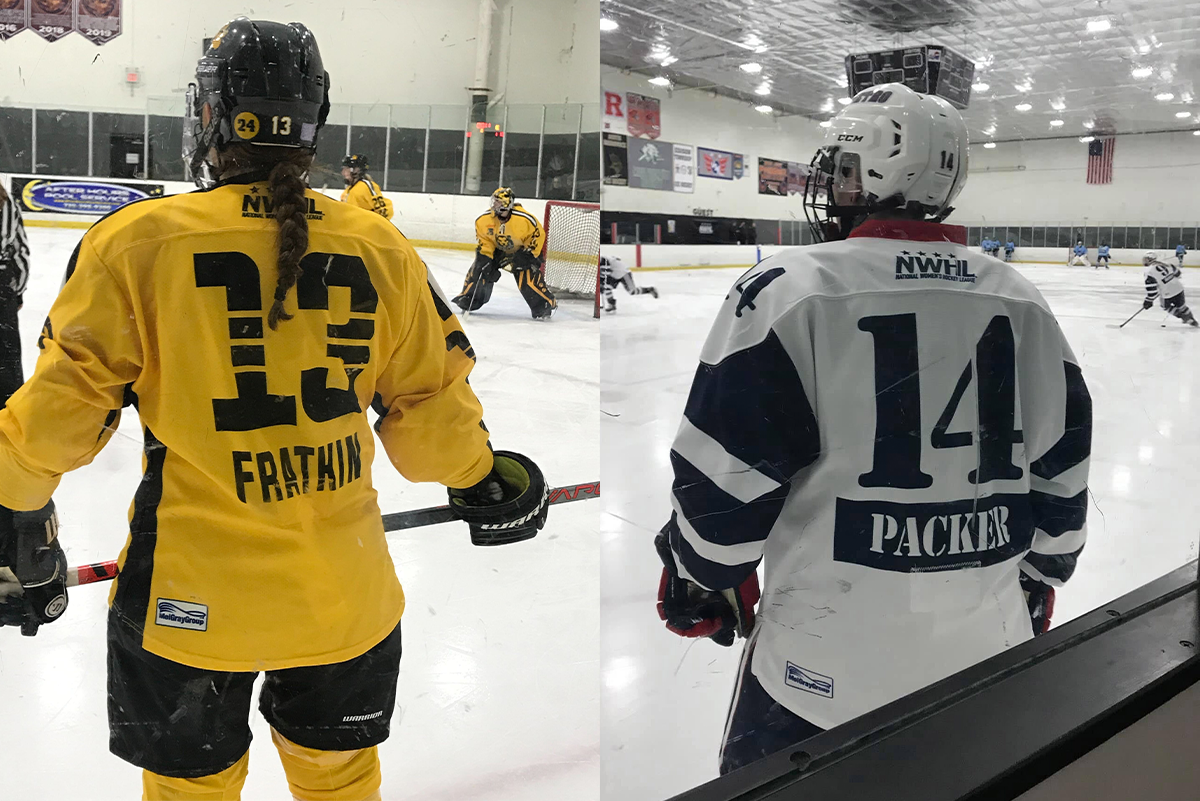 Three days following the news of the buyout of the Professional Hockey Federation, the players of the PHF have formed a Player Leadership Committee of 11 members, with each PHF club represented.
Kaleigh Fratkin and Madison Packer of the Metropolitan Riveters, eight-year veterans of the NWHL/PHF, are the Leadership Committee spokespeople; the group also includes representatives Jillian Dempsey and Allie Thunstrom (BOS), Dominique Kremer (BUF), Kacey Bellamy and Kennedy Marchment (CTW), Kateřina Mrázová (MET), Sydney Brodt (MIN), Ann-Sophie Bettez (MTL), and Shiann Darkangelo (TOR).
Today, all women's hockey players are united stronger than ever as we enter this new era. While our player leadership committee may only officially represent the interests of the former PHF player pool, we join the table as teammates here to support the needs of all hockey players — collaboratively building a product everyone can be proud of. We look to depart from the divisive narrative that too often plagued the many great achievements across professional women's hockey, and become unified as we collectively create hockey's future.

As we embark on another league formation, we bring the power and the infrastructure we fought to build. We are hugely excited to see a unified league that will house all of the best athletes that hockey has to offer and aim to build the strongest league that can stand the test of time. The PWHPA was an incredible mirror that asked us to reflect on the changes we desired and fight for them in solidarity, and we will bring that momentum with us.

We are empowered to be entering an environment that has a union and CBA that lays out a roadmap to continue to build on. That work in harmony with our new ownership group will be a great addition to the foundation that years of athletes within our league and before us in the NWHL, CWHL, and WWHL have laid. Although this is the end of the PHF as we knew it, this evolution will never erase the tireless and thankless work of our athletes.

This is a moment in a much larger movement that has hundreds and hundreds of names that will one day be enshrined in history. In the face of change, we choose to honor those builders and celebrate the future. We started this thing, and we aren't done yet. Onwards and upwards, together.
The players of the PHF have made it clear they won't be forgotten as women's hockey moves forward with a new league.
The movement of this new Player Leadership Committee shows power, strength, and momentum.