News
PHF Names Foundation Award recipients
Reagan Rust among the players recognized for their contributions to their communities and hockey culture.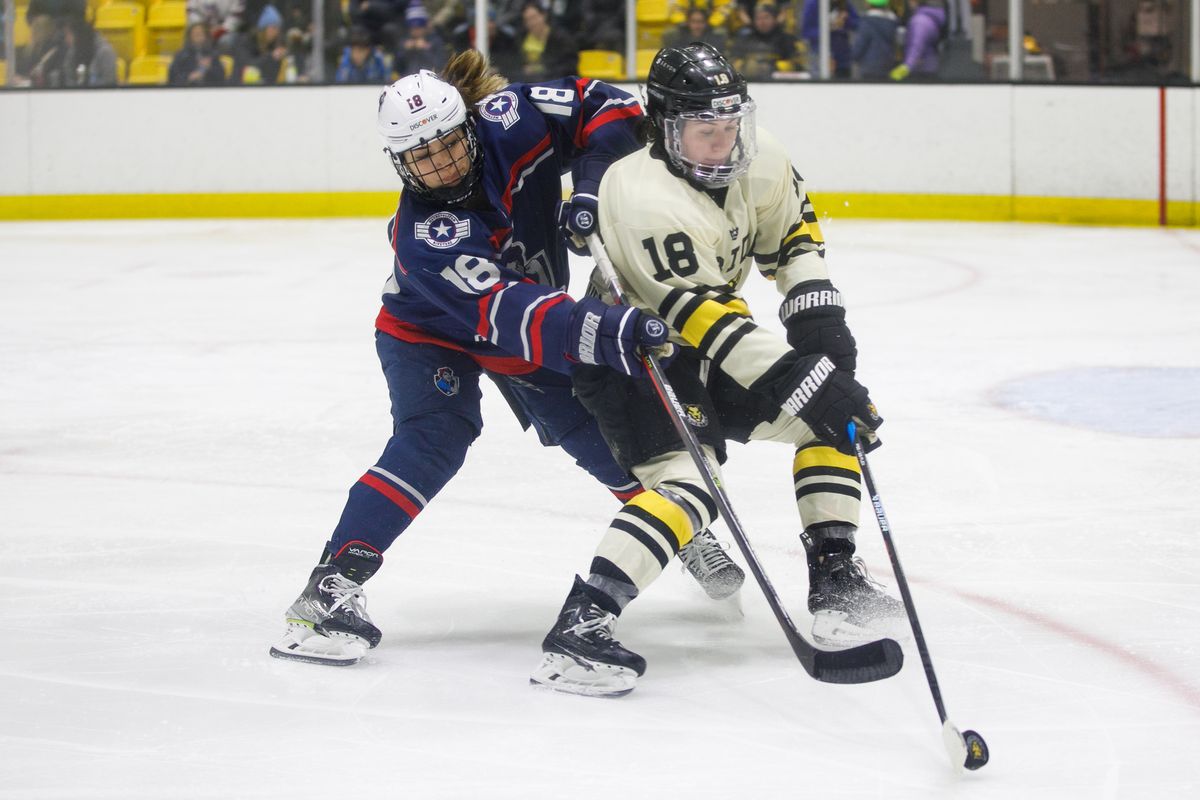 Earlier today, the PHF announced the recipients of the 2022-23 Foundation Awards. Each year, every PHF team selects a player who applies "the core values of hockey to their community and help grow and improve hockey culture." In other words, this award acknowledges players who go above and beyond to give back and make a positive impact on the sport and its culture.
Sammy Davis, F | Boston Pride
Cassidy MacPherson, F | Buffalo Beauts
Shannon Turner, D | Connecticut Whale
Reagan Rust, D | Metropolitan Riveters
Denisa Křížová, F | Minnesota Whitecaps
Laura Jardin, F | Montréal Force
Shiann Darkangelo, F | Toronto Six
This year's recipients, fittingly enough, are a mix of new faces and veterans who have contributed in a variety of ways. Reagan Rust and Laura Jardin were newcomers to the league who earned a nod for their immediate impact on their communities which speaks volumes. Of course, we also need to note that Whale captain Shannon Turner finishes her career with an award that represents so much of what Turner is about. There's no better word for Turner and the rest of this year's class than foundation. These players are builders and helpers.
Of course, this list is just the tip of the iceberg for the combined advocacy, charity, and community contributions of the PHF's players. For example, Saroya Tinker, who has twice been honored with this award (Riveters in 2021 and Six in 2022), is someone who deserves recognition for what she has done and continues to do for hockey culture every year. Madison Packer, who was the Riveters recipient 2022, is another example. She has continued her advocacy for mental health awareness and has spoken out about trans youth and adults having the right to participate in sports.
Mallory Souliotis, who was a PHF Foundation Award winner for the Pride in both 2019 and 2021, was the subject of a recent feature on The Ice Garden for her work to raise awareness for epilepsy. Souliotis hasn't stopped doing the work that earned her recognition in previous years and she's not alone. There is an abundance of stories like this and that doesn't make any of them less special or less important.
Every player recognized this year has played their part in making hockey and their respective communities better. Congratulations to this year's winners.
---
Other 2022-23 PHF Award Winners
Goaltender of the Year: Corinne Schroeder
Defender of the Year: Kali Flanagan
MVP: Loren Gabel
Outstanding Player of the Year: Loren Gabel
Newcomer of the Year: Loren Gabel
Rookie of the Year: Corinne Schroeder
Denna Laing Award: Lauren Kelly