PHF
Gabel completes Pride sweep with MVP, Most Outstanding nods in PHF Awards
Gabel's unforgettable season was acknowledged with two more major awards.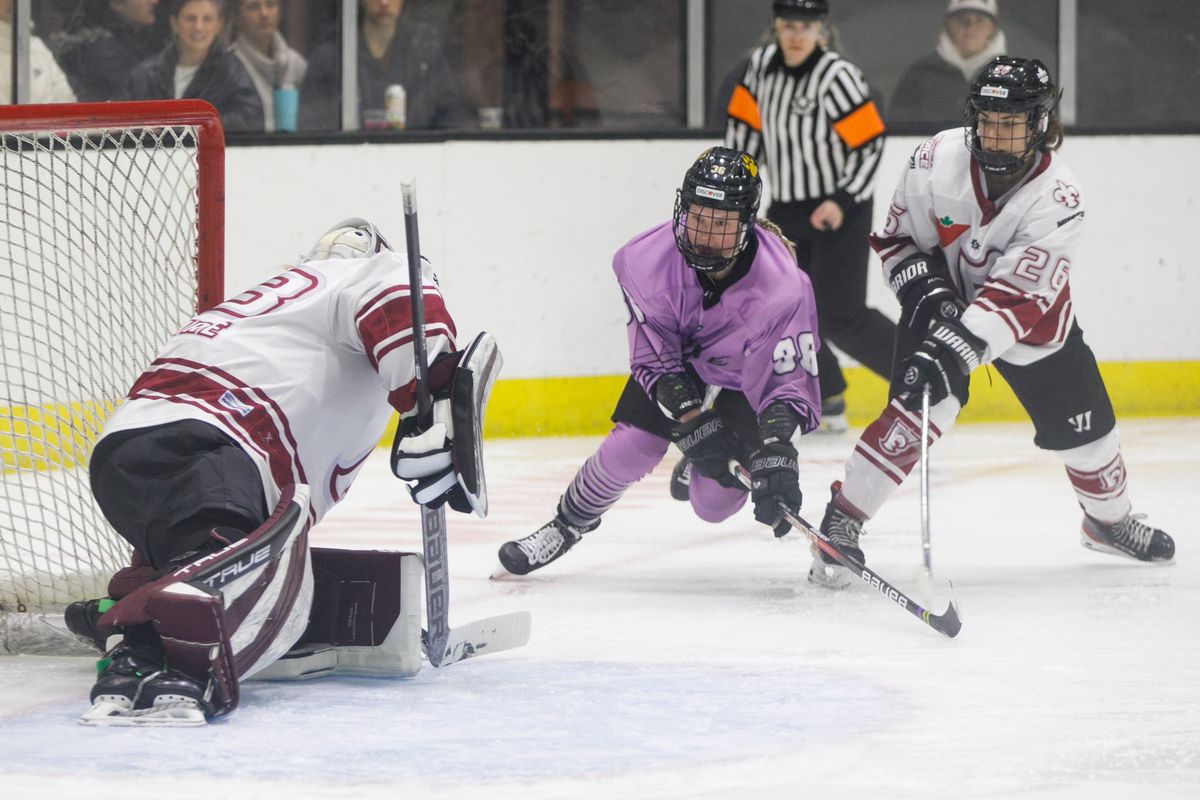 The Premier Hockey Federation announced Thursday morning that Boston Pride forward Loren Gabel has received the Most Valuable Player award, as voted on by members of the Professional Hockey Writers Association, and the Most Outstanding Player as voted on by the players.
Gabel took the PHF by storm in her first season, leading the league in goals (20), assists (20), and total points (40). She also lit the lamp during All-Star Weekend alongside fellow candidate Brittany Howard, earning herself MVP honors during the showcase as well. Previous to today's announcement, she was named Newcomer of the Year and Offensive Player of the Year.
"As chair of the newly formed Women's Hockey Chapter of the Professional Hockey Writers Association, it is an honor to announce Boston Pride forward Loren Gabel as the 2023 PHF Most Valuable Player," said Erica Ayala, PHF Broadcaster and Chair of the PHWA Women's Hockey Chapter. "Although this isn't the first time media have voted for league awards, this is the inaugural year media have voted as members of the PHWA. Loren received six first-ballot votes from our panel of 13 women's hockey reporters and led all vote-getters with 43 points overall."
The Ice Garden currently has five members in the PHWA's women's hockey chapter who participated in voting for the PHF's 2022-23 MVP.
The announcement completes the sweep of this year's awards lineup by the Boston Pride, who won the regular-season title with a 19-4-1 record. The Pride went on to bow out of the Isobel Cup semis to the Minnesota Whitecaps, but are far from falling from grace, as major signings including Alina Müller have already been rumored.