PHF
Montréal ready to make a statement in free agency
We're about to find out what team president Kevin Raphael and his front office can do when they start the free agency race at the same time as the rest of the pack.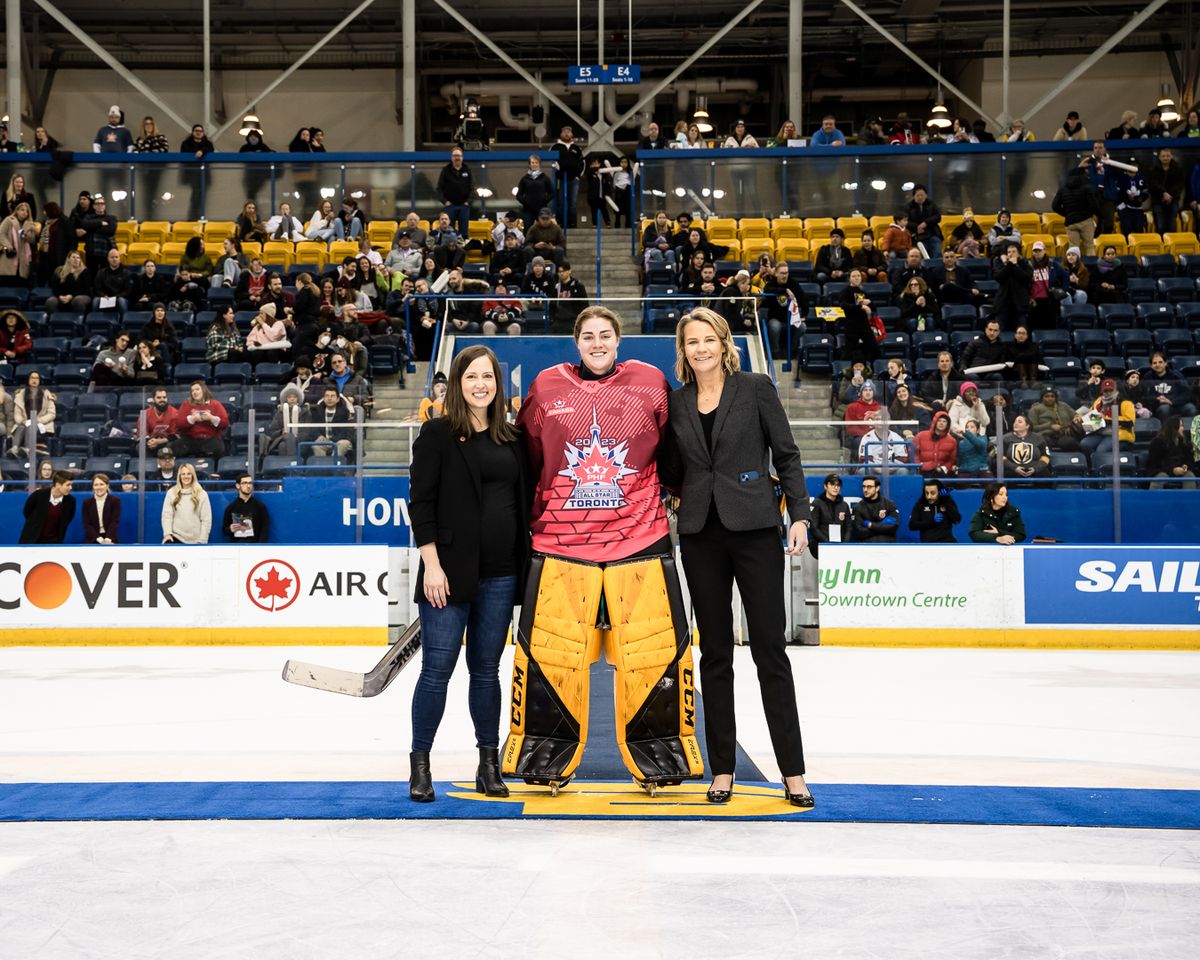 The PHF free agency rumor mill is in full swing and there has already been a lot of smoke around the Montréal Force.
Thus far, Élizabeth Giguère, Goaltender of the Year Corinne Schroeder, and Emma Keenan have all been tied to Montréal. Remember, Montréal had to enter the free agent market late last season. We're about to find out what team president Kevin Raphael and his front office can do when they start the race at the same time as the rest of the pack.
Schroeder will be a huge addition for the Force and a big loss for the Boston Pride, even with their history of plucking a new elite starting goalie off a tree for every season. In all likelihood, this signals the end of Tricia Deguire's time in Montréal. She had a strong season last year, as evidenced by a .918 Sv%, as the starter for the Force but she's just not in the same tier as Schroeder. To be fair, I'm not sure anyone else is after the 2022-23 season.
Simply put, Schroeder is capable of stealing wins, especially with a strong group of skaters in front of her. She's a player who can get the Force into the playoffs. Never underestimate the influence of a top goaltender in the standings.
Élizabeth Giguère is already one of the premier playmakers in the pro game and is coming off a six-goal, 16-assist campaign with the Pride. With her size and skill, she could bring Montréal's top line to a whole new level or be the go-to puck carrier on a revamped second line. Both options are appealing but that's because having three elite forwards to build two scoring lines around is appealing.
It's worth noting that elite winger Ann-Sophie Bettez is now with prominent women's hockey agent Spencer Gillis of 3G Sports & Entertainment - so, too, are Giguère and Keenan. Of course, players aren't in the practice of getting agents when they plan to retire. Bettez will be 36 in October but was nearly a point-per-game player in her first PHF season. She's also close to Raphael and if anyone can talk someone into "one more season" it's Raphael.
Bettez and Jade Downie-Landry were a beastly duo last season. Better lived up to lofty expectations with 11 goals and 11 assists in 23 GP and Downie-Landry has 10 goals and 13 assists in 24 GP. They were far and away the top scorers, with Montreal's third-highest-scoring skater (Alexandra LaBelle) finishing with 13 points. That is why it would be shocking if Montréal doesn't already have Downie-Landry, the team's top center and scorer, locked up. With more secondary scoring around that duo, this Force team could be on the verge of becoming a contender. But being a contender is about a lot more than collecting stars.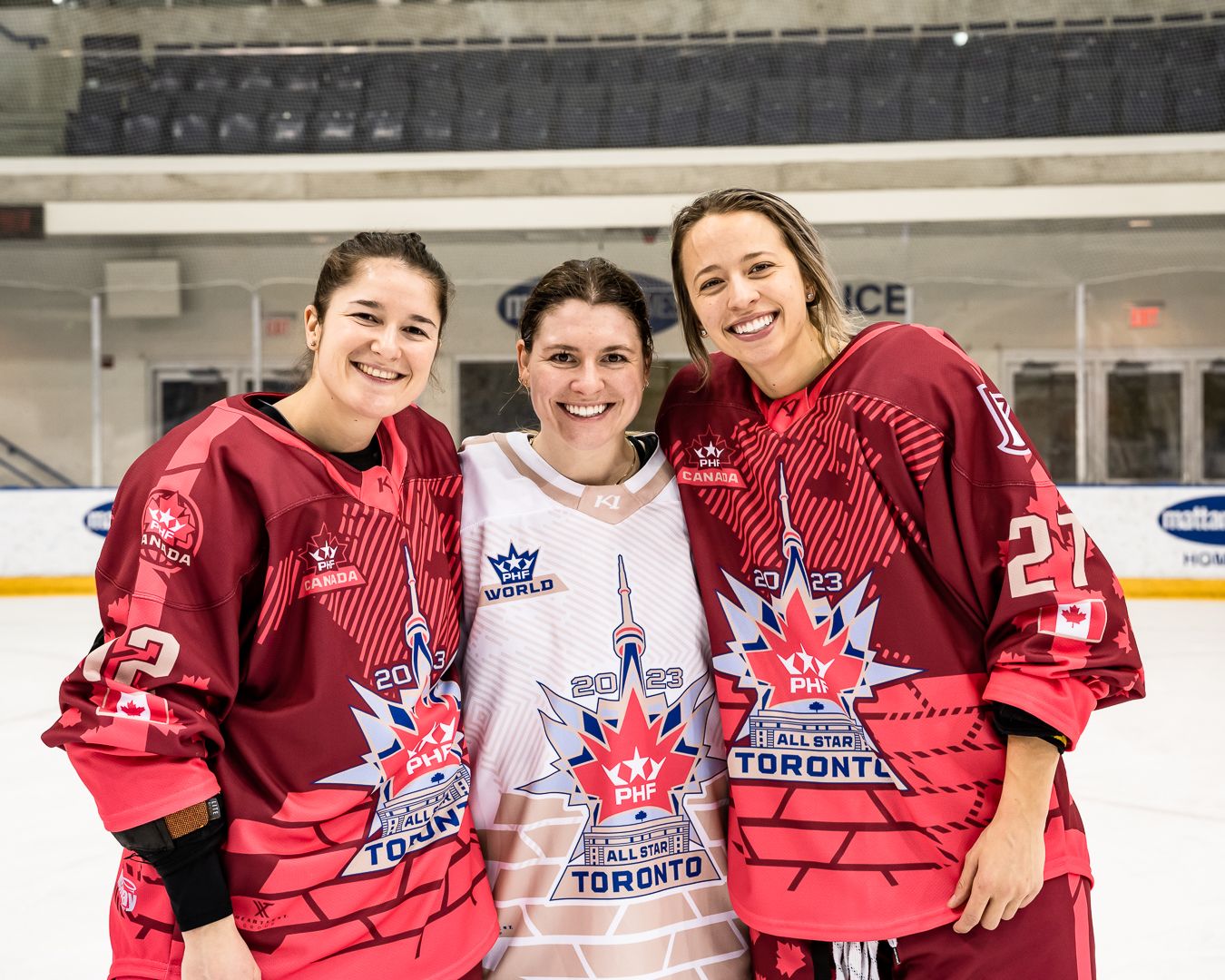 That's why Keenan, who was second among Whale defenders in scoring (9) last season, is a noteworthy potential addition. The left-handed defender could be the first brick in a deeper blue line that is better at moving the puck than last year's group. Keenan has offensive upside and she fit nicely into the Whale's high tempo, possession game last year after standing out with the Beauts as a rookie in 2021-22.
Montréal still needs an elite defender or two to build the defense around but Keenan is someone who can make a big impact on the second pairing. The Force need to find more blueliners like Keenan who can move the puck and complement an emerging creative group of forwards led by Bettez, Downie-Landry, and Giguère.
The Force may just be getting started but it's already clear that they're off to an exciting start. We shouldn't count eggs before they hatch - or before we have press releases that make these signings official - but Montréal looks like they're done playing the underdog. The Force are ready to make waves and enter the hunt for the Cup.