PHF
Connecticut Whale Sign Olympic Gold Medalist Kacey Bellamy
Terms of her agreement include a salary of $122,000 plus a signing bonus of $7,000.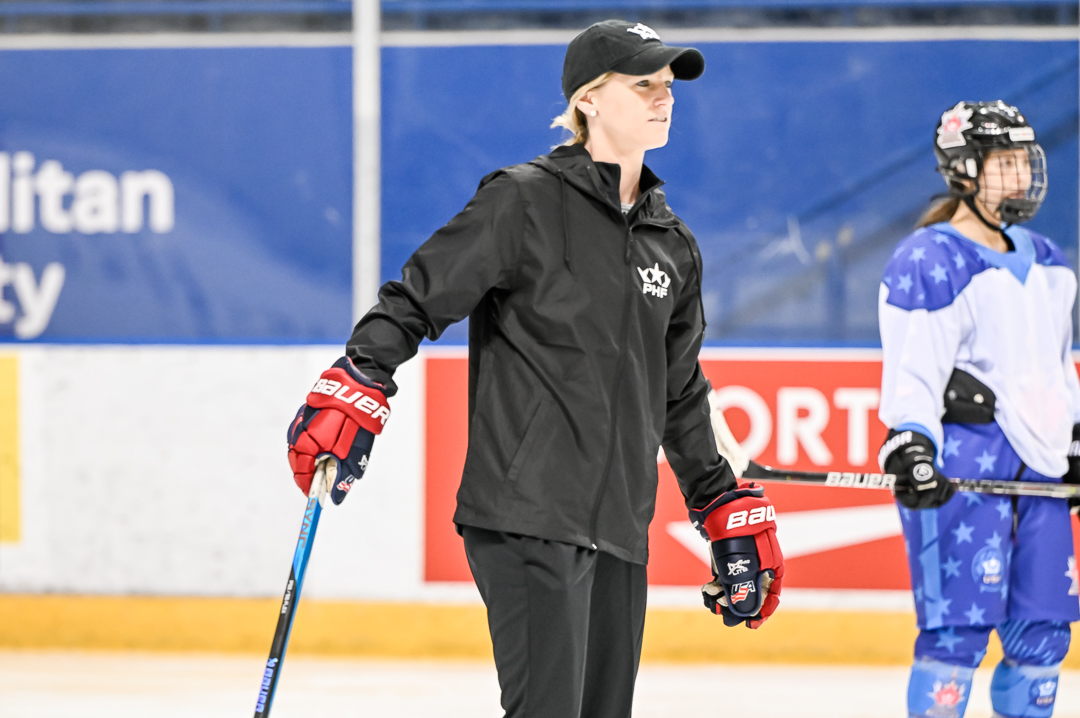 The Connecticut Whale made the first wave in PHF free agency this year, and it was a big one, by announcing Thursday morning that they have signed Olympic gold medalist Kacey Bellamy to a one-year contract.
Terms of the agreement include a salary of $122,000 plus a signing bonus of $7,000.
Bellamy spent last year as the PHF's scout and player relations liaison after announcing her retirement from the U.S. Women's National Team, where she had played 12 seasons — earning two Olympic silver medals, one Olympic gold medal, and nine IIHF World Championship medals.
The 35-year-old defender returns to the PHF after her departure from the Boston Pride in 2017, where she played for two seasons, earning an Isobel Cup in 2016. Bellamy was named an All-Star in both of her previous seasons in the PHF.
The Westfield, MA, native also played six seasons in the CWHL, for the Boston Blades and Calgary Inferno, where she was a three-time Clarkson Cup champion. Most recently, Bellamy played two seasons in the PWHPA from 2019 to 2021.
"I am beyond excited to join the Connecticut Whale family," said Bellamy. "The professionalism, diligence, and care they showed throughout the negotiation process made all the difference in my decision. I had the benefit of watching each PHF team in depth this year within my scouting role, and I believe Connecticut has all the pieces in place to win an Isobel Cup."
Bellamy joins five Connecticut Whale players who are already on contract for the 2023–24 season, entering their second season of two-year deals.
"I want to thank them for giving me the opportunity to come back to the game I love and have missed, and I am excited to meet the team and start building toward winning a championship together. Stepping away from the game brought me a new perspective, and I was able to see life in a different light. The thought of playing again has been on my mind for a while, but I wanted to get a feel for the league on a more personal, behind-the-scenes level. It has exceeded my expectations in all aspects, and I am tremendously proud to restart my hockey career in the PHF."
PHF free agency began on April 11 with a record salary cap of $1.5 million per team.