SDHL
Hanna Olsson Out for Season
Frölunda captain to miss the rest of team's inaugural SDHL campaign.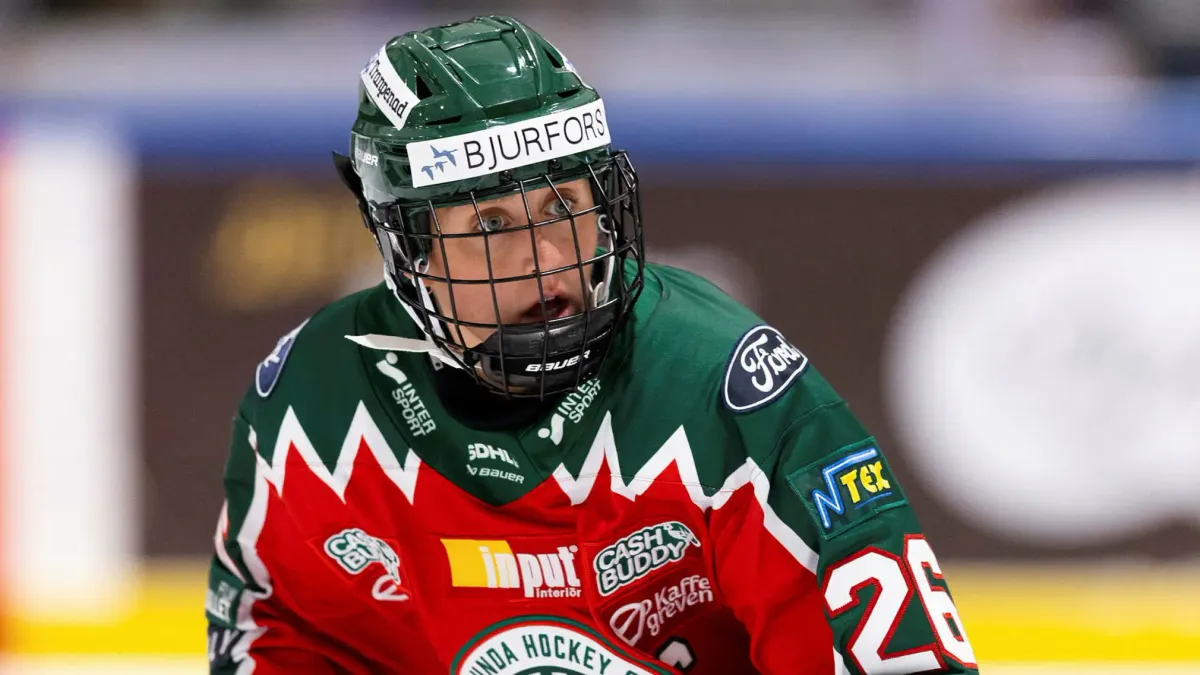 In yet another stroke of terrible injury luck in an obstacle-laden career, Frölunda HC captain and Damkronorna forward Hanna Olsson is done for the season.
Olsson was injured on Oct. 13 during an SDHL match against Luleå/MSSK, on a hit from Luleå forward Petra Niemenen. Per Frölunda's website, Olsson tore some tendons in the back of her thigh and will undergo surgery next week. Niemenen, meanwhile, was suspended two games for charging.
"It is very sad not to be able to help the team on the ice," Olsson told the team's website. "Right now, of course, it feels like crap, but I've been through things like this before."
Olsson missed the entire 2020-2021 season due to an ACL injury incurred at a preseason practice while playing for HV71.
Frölunda is currently seven games into their inaugural SDHL season and sits fifth in the league. The team won promotion to the top flight of Swedish women's hockey after a blistering 2022-2023 campaign where Olsson put up 106 points (37 G, 69 A) in 19 games as Frölunda's second-highest scorer. In six games this season she scored six goals and added one assist before her injury. Olsson's long-term status is another blow to an offense already dealing with forward Andrea Dalen being out for approximately four to six weeks after sustaining an injury on Oct. 1.
At only 24 years old, it is difficult to see a player of Olsson's caliber sidelined for another long period of time. In addition to the ACL injury, her career has been impacted by contract disputes, the University of North Dakota shuttering their women's hockey program, the Covid-19 pandemic, and now this.
"Now the full focus is on surgery. Then it's just a matter of adjusting and rebuilding; I'm good at that," said Olsson.
Alternate captain Michelle Karvinen will take the 'C' in Olsson's absence.