PHF
Fujimagari Makes History With First Win in ECHL
The former Beauts and Whale netminder was named the third star of the preseason matchup between the Kalamazoo Wings and Toledo Walleye.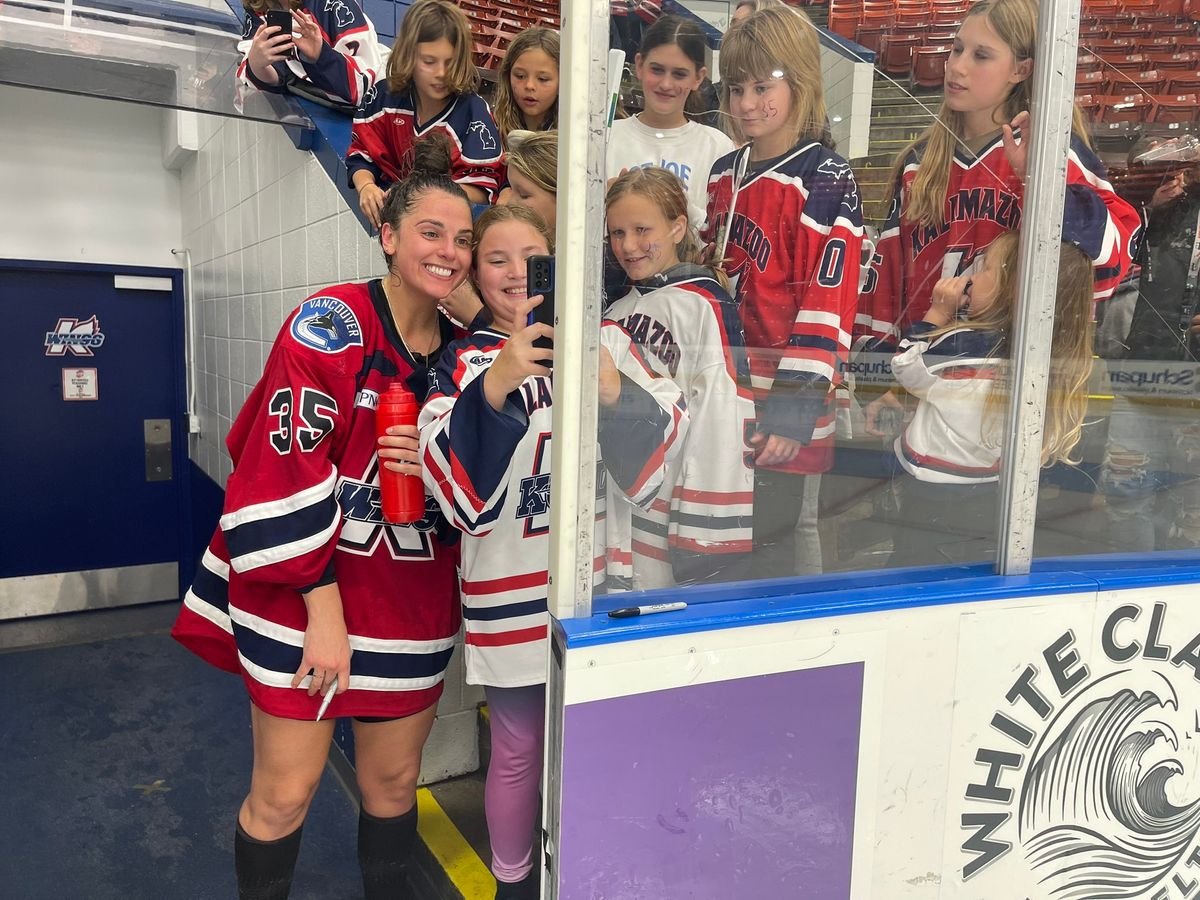 Here's a feel-good moment for ya.
Former PHF netminder Mariah Fujimagari, who signed a PTO last month with the Kalamazoo Wings, became the first woman to win an ECHL game after the Wings won in overtime, 4-3, on Saturday evening.
Fujimagari had replaced Jonathan Lemieux in the third period of the Wings' final preseason tilt against the Toledo Walleye. She made a total of 14 saves, including five in overtime, securing the win when Erik Bradford scored five-hole on opposing netminder Jan Bednar. She also earned the third star of the game for her efforts.
The matchup against the Walleye wrapped up exhibition play for Kalamazoo, which starts its season this coming weekend and is looking to finalize its roster ahead of regular season puck drop (which ironically comes Oct. 21 against the same team, the Toledo Walleye). If Fujimagari makes the cut, she will be the first woman between the pipes for an ECHL team in the regular season since Erin Whitten and Manon Rheaume, both of whom played during the 1993-94 season.
Check out the overtime goal and the ensuing heartwarming celebration between Fujimagari and her teammates: