IIHF Women's World Championship
Five players (not on North American teams) who deserve your attention
Five of the top players from Europe and Asia everyone needs on their radar.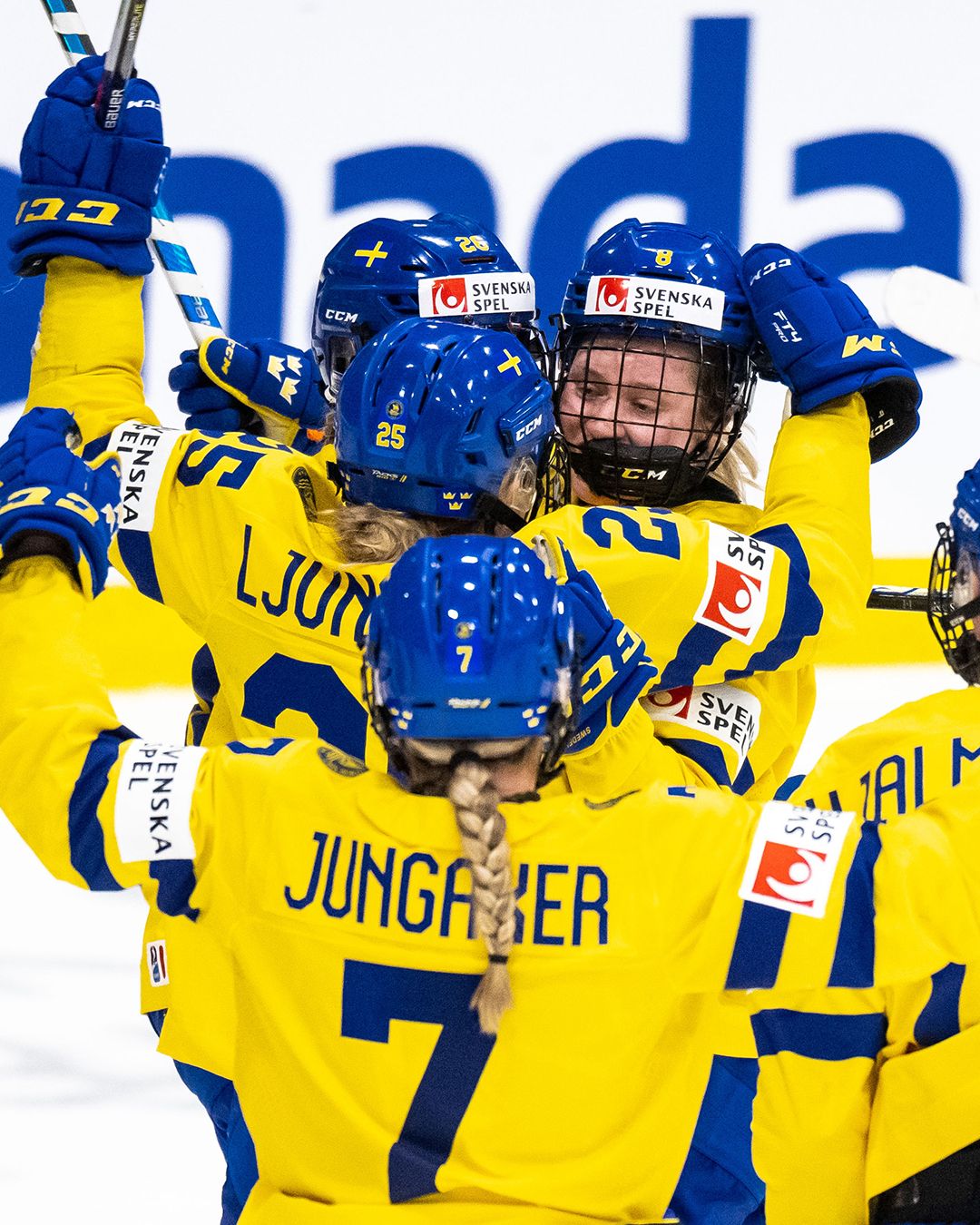 This Women's World Championships have, more than ever, opened my eyes to the fact that there is some tremendous talent on teams that are more to the fringes than your typical international superpowers. Sweden has amazing young guns, Finland some smooth skaters, Germany some incredible defense – and all of them have made this year's tournament a treat to watch. So here are five of the top players I think we should be paying more attention to (and, as a parallel, maybe some pro leagues should be eyeing as well):
Sandra Abstreiter, Germany
The Providence College grad student has tremendous size (she's 5'11"!) and she uses it to her advantage. Her most recent season with the Friars has seen her post an impressive .926 save percentage and 1.88 GAA. To top it off, Abstreiter has an unreal .960 save percentage in this year's Worlds, along with one shutout, and was a key part of the Germans' stunner of a win over Sweden to start out this tourney. Moreover, in the quarters on Thursday, she did everything she could to keep the game close between her team and the Americans and did a great job, only allowing three goals. There's whispers of Abstreiter showing interest in North American pro hockey, in which case... I know for a fact teams will be lining up for a chance at this goalie.
2. Lina Ljungblom, Sweden
This is a forward with a nose for the net, as evidenced by her 30 points with MoDo of the SDHL, and she can play a tough game when she needs to. She's tallied 10 points in five games played for Damkronorna, and three of her seven goals are on the power play – can you say, special teams assassin? I think any team with a struggling PP unit could use some of her magic.
3. Petra Niemenen, Finland
Oh, did you say you wanted a forward who can do it all? Goals, assists, faceoffs – Niemenen is a jack of all trades, but far from a master of none, she is versatile as hell and can convert as easily on the penalty kill as she can even-strength. Just take a peek at her most recent season with Lulea HC – she scored an incredible 30 goals and 53 points, plus an additional seven points in eight playoff games. She always manages to find herself in the right spot at the right time and has some incredible hands, as evidenced here:
4. Haruka Toko, Japan
Toko was a key player on this Japanese squad, with four points in five games, and despite the avalanche of shots and high quality chances from opposing squads, she was just a -1 throughout the tournament. Pretty impressive, considering the 23 goals and 209 combined shots against her goalies faced. She's especially potent around the front of the net and can turn on the jets impressively as well. Professionally, she displayed her talents as a playmaker with 18 assists and 27 total points with Linköping.
5. Blanka Škodová, Czechia
After having to take the reins from longtime starter Klara Pesralova, Škodová proved herself more than capable of being the Czechs' backbone. She has faced a shooting gallery so far and has done well even against some of the toughest teams in Group A, allowing fewer than 3 goals per game as she has shouldered the bulk of ice time amongst all three Czech goalies. She most recently played as part of a goalie tandem with one of the honorable mentions on this list, Emma Söderberg, at UMD.
Honorable Mentions:
Noora Tulus, Finland: But Ang, you say, she only scored one goal. Okay, and did you see that assist tally? Tulus was a key factor in the Finns' comeback against the Swedes, with three apples in that game. It's no surprise that she's teammates on Lulea with Petra Niemenen and was just as effective there this past season, with 34 assists and 56 total points. She's an excellent passer, keeping it simple but coming up clutch (and I drool to think of what she could do on a line with, say, a Claudia Kepler or a Brittany Howard).
Estelle Duvin, France: Les Bleus did not have an easy go of it this year in Group B, but one bright spot was Duvin. She was a key player in France's near-comeback against Hungary, scoring a goal and then adding an assist on the power play, and she was their top scorer with a point per game in four games played. Safe to say she carried the offense on a team that didn't generate a whole lot.
Emma Söderberg, Sweden: Söderberg, fresh off a 21-win season with UMD, had a bit of a rough start, but she absolutely sparkled in the Swedes' overtime loss in the quarterfinal to Canada. She made a total of 51 saves (!!!) and allowed just three goals against the Group A winners, proving she can come up huge when needed.
Daniela Pejšová, Czechia: Pejšová has a goal and an assist this tournament, but more impressive is her logging some legit TOI and being part of a penalty kill that is perfect throughout this tourney. On Lulea (I'm noticing a pattern here...), she actually put up some decent stats, with 15 regular season points and six points in eight playoff games, so she can move the puck pretty well too.
Ronja Savolainen, Finland: Savolainen is an awesome offensive blueliner who has had at least one multi-point game this tournament, and six points in five games played overall for her squad. She can drive to the net with the best of them, and I think she could benefit any defensive corps that's in need of a good puck mover. Lulea is obviously a hub for this kind of talent, as she's played for them since 2016-17, and was just as solid for them during their playoff run (8 points in 8 GP).