pwhl
Boston's PWHL Team Signs Knight, Keller, Frankel
The Boston PWHL team's first signees have strong ties to the city.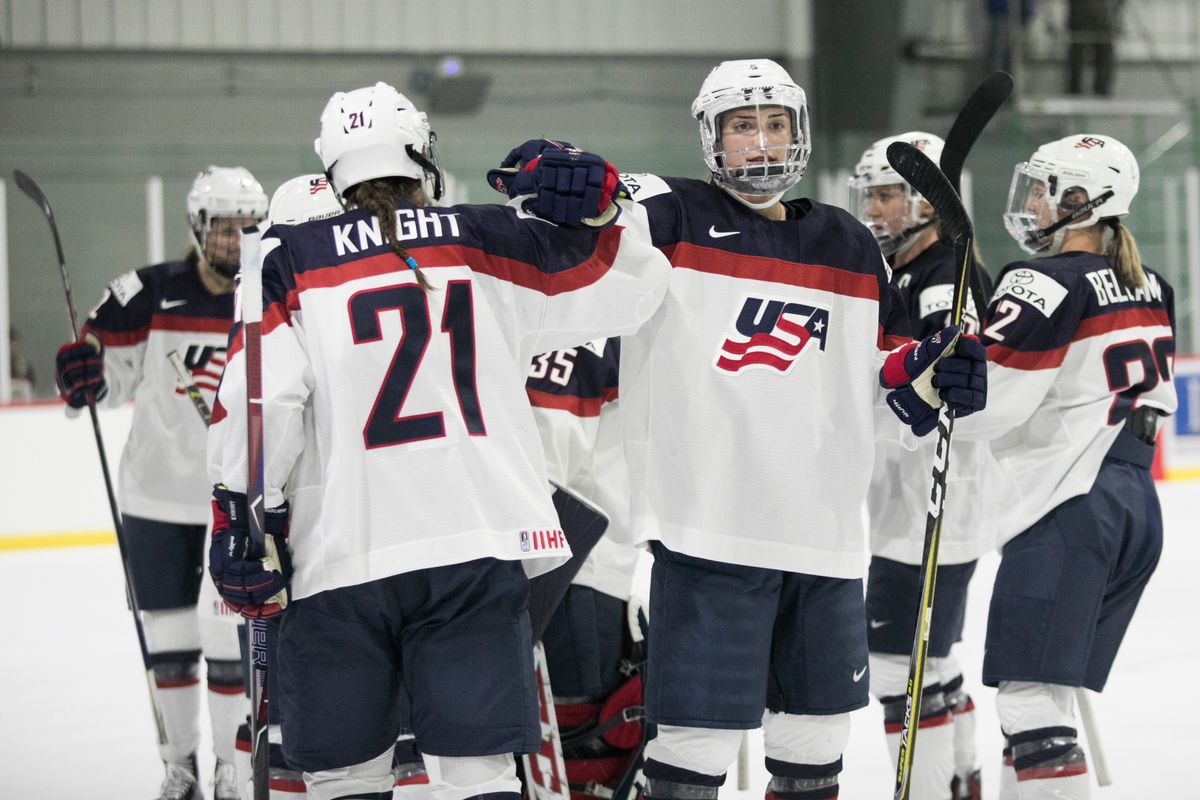 Forward Hilary Knight, defender Megan Keller, and goaltender Aerin Frankel are the first three players to sign with the Boston PWHL team, the league announced today. All three signed three-year deals with no salary disclosure.
The trio are no strangers to the city, as all have had historic careers with teams in Boston.
Hilary Knight played for the two previous professional hockey teams in Boston — the Blades of the CWHL and the Pride of the then-NWHL, winning a championship with both teams. "The city of Boston and its fans have always held a special place in my heart," said Knight in the press release.
She's a highly decorated member of Team USA as well, with four Olympic medals and 13 World Championships medals. The Sun Valley, ID, native played for the Wisconsin Badgers in the NCAA, Les Canadiennes in the CWHL, and the PWHPA as well.
Megan Keller is a Boston College legend. She amassed 158 points as an Eagle, the most of any defender in the school's history by a long shot. The Farmington Hills, MI, native was a three-time Patty Kazmaier Award Top-10 finalist during her time at BC. With Team USA, she's won two Olympic medals and seven World Championships medals.
Aerin Frankel had a historic career at Northeastern University. She won the Patty Kazmaier Award in 2020-21 as well as the first- and second-ever WHCA National Goalie of the Year awards, in 2021 and 2022. She's won three World Championship medals with Team USA too.
"Great teams have great goaltending, and I am beyond thrilled to announce the signing of Aerin Frankel to PWHL Boston," said Danielle Marmer, general manager of PWHL Boston, in the league's press release.