Boston aiming for threepeat with third different starting goalie
Can rookie goaltender Corinne Schroeder help the Boston Pride achieve a third consecutive Isobel Cup?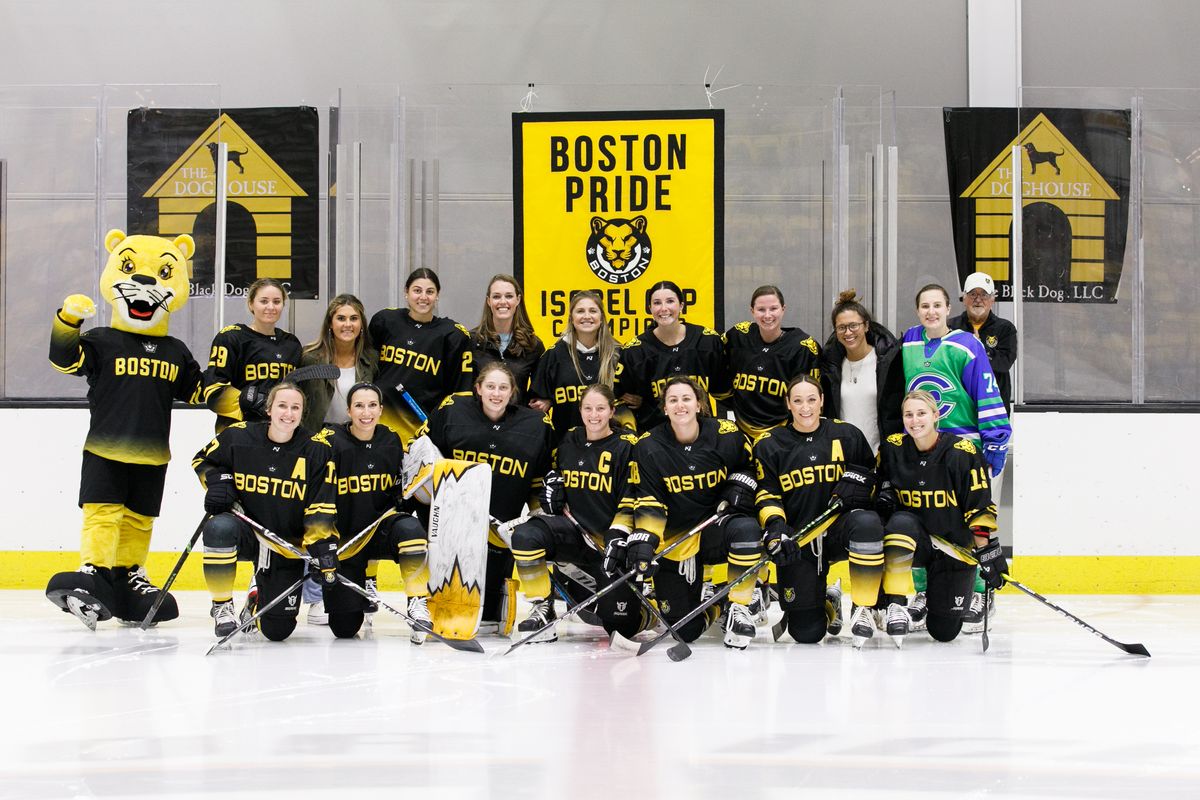 It's hard enough to win a single championship in sports, and winning two in a row is even harder. The Boston Pride accomplished both of those feats — with the added caveat of doing it with two different starting goaltenders in Lovisa Selander (2021), and Katie Burt (2022). Now the two-time defending champions are looking to win it all again with, you guessed it, a different starting goaltender. This year, it's stellar rookie Corinne Schroeder's show in goal, and after the regular season she and they had, they are well positioned to do it again.
"From my standpoint, it's like we're going for our first Cup. We've had eight or nine new players each of the past few years so it doesn't matter that we won last year or the year before that," Boston head coach Paul Mara said on the eve of the 2023 postseason. "It's a new season, and we want to win it again. We want to win this year, we want to win next year, and the year after that. Once you lose that edge to win, it's time to hang them up. I know the leadership of this group isn't going to let that happen."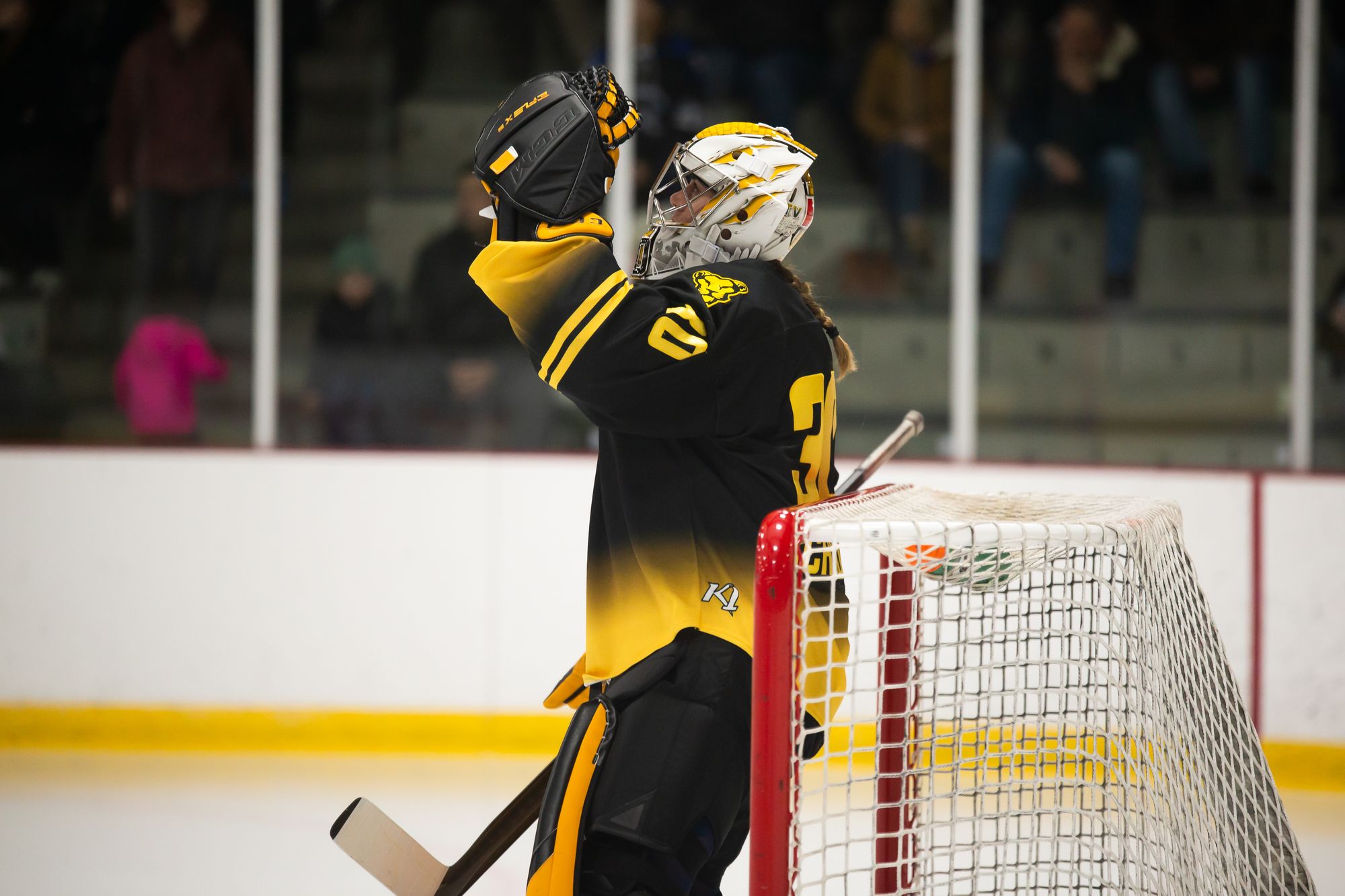 "As for the goaltending, we've had the luxury of having three awesome goaltenders the last few years," the two-time Cup-winning coach added. "Lovisa's been here all three years, last year Katie Burt did a great job for us; this year Corinne has been phenomenal for us. Obviously, playoff hockey is a little different, but we're excited with where we're at, and we're excited about our goaltending this year."
Truth be told, I've been fascinated with this aspect of their quest for a third consecutive Isobel Cup championship, since the onset of this season. So during the final weeks of the season, I sought out some expert help from two people who know a lot more than I do about how it's all been working so well — Boston defenders Kaleigh Fratkin and Jenna Rheault. Both players have been a part of the core of the Pride's dominance the past four seasons in the NW/PHF.
"All three of them are a little different stature-wise. Schroeds is tall and covers the down-low part of the net really well. I would say Lollo has some tendencies that are similar, and Burt when she played for us last year — she's a little smaller, but plays very aggressive," Fratkin explained to The Ice Garden after a game in New Jersey. "There are some similar tendencies with them all across the board, but they are all different in their own way."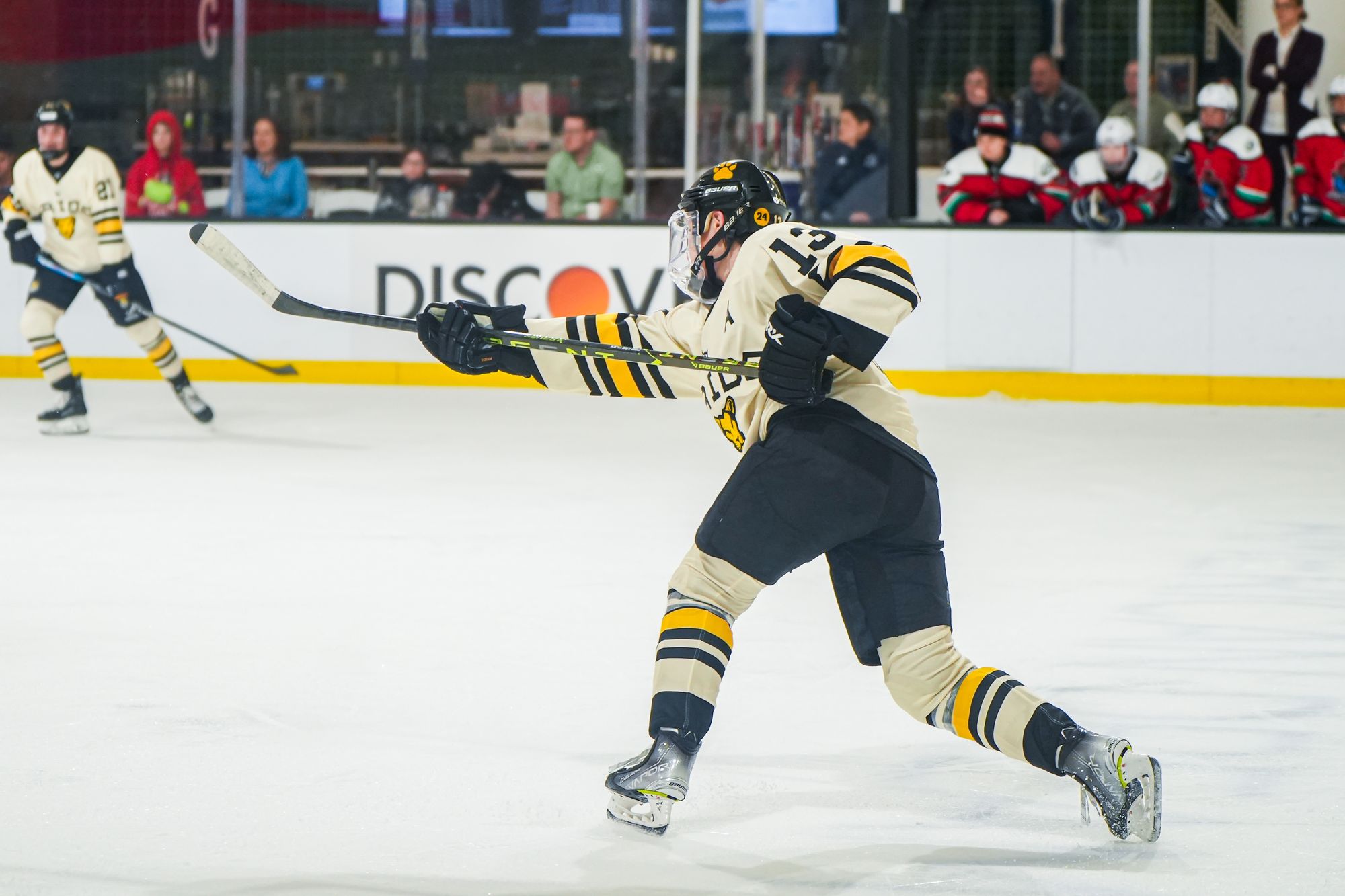 "Schroeds has this edge to her that I think a lot of people don't know. She's a very, I don't want to say high-strung, but she's got some edge to her game, kinda like Burt. Lollo is a little different where she's very calm, cool, and collected back there in the net. One thing about all three of them, they're all very mechanically sound."
Rheault, who TIG spoke with via phone a few days later, nearly echoed Fratkin's comments verbatim, plus added her own unique flair to her assessment of the three netminders.
"All of them, every goalie I've played in front of — they all have their own flair. I do think they each have their own level of intensity and I'd say Schroeder is one of the most intense. She is constantly trying to refocus herself in between whistles and shots," Rheault revealed.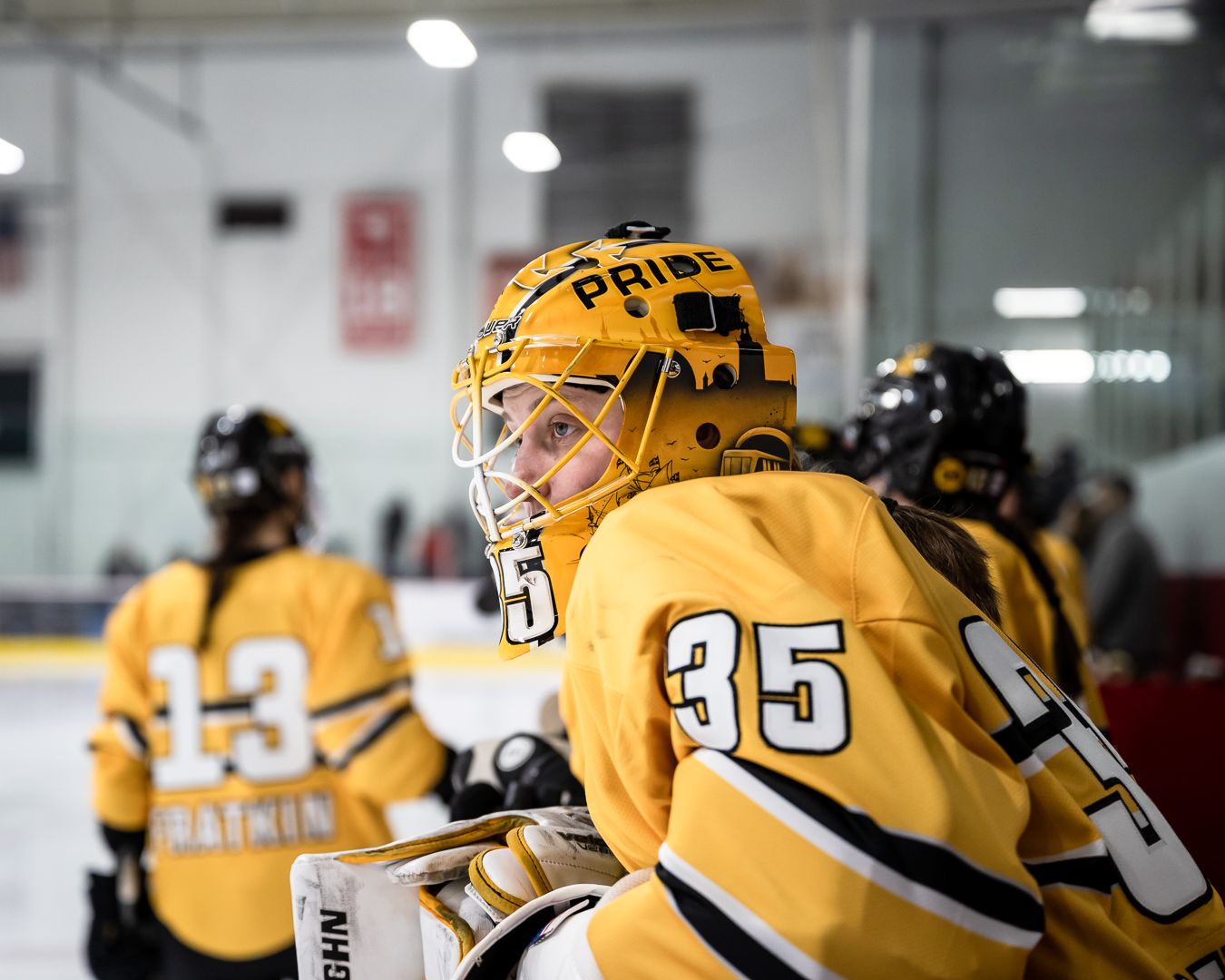 "Lollo is more of a quiet leader, but you know when she's locked in and that she's always going to give it her all. Burt is kinda like Schroeds with her intensity. In a lot of ways, they're all pretty similar. [This season] I noticed how Schroeds is very vocal, is someone who will tell you that you are screening her, and I appreciate that." She added through a laugh, "sometimes I'm in la-la land."
Perhaps making this season even more special is that for at least half of their games — and for however long they are in the playoffs — the Pride will be playing with only five defenders. Lauren Kelly, a two-time Cup winner with Boston, was lost for the season during an exhibition game with a serious lower-body injury.
Along with Fratkin and Rheault, Kali Flanagan was a part of last season's Cup-winning team, while PHF rookies Olivia Zafuto and Aneta Terjalová have rounded out the defense corps this season for the Pride.
"It is challenging (only having five D) when you're playing back-to-back games with a quick turnaround. Some weekends, we really have our legs and you feel good, and then there are other weekends where you're just a little more tired. When you are playing back-to-backs and are shorthanded as defenders, having sound goaltending is super helpful," Fratkin told us.
"You can find ways to conserve your energy in the D zone; even when the puck is in your D zone a long time and you're only using five D. We've had to be a lot smarter and more responsible with not taking penalties, managing the puck smarter. Having said all that, it is a lot easier knowing that you have a goalie behind you that will make that first save, and then it's on you to make sure you're pushing people out of that front-of-the-net area."
This season Schroeder has often made the first save, the second save, and all of the saves. The rookie goaltender set league records with her wins (19), saves (761), and shutouts (7) and only dropped two (at Montreal, at Connecticut) of the 22 games she started for Boston.
"It's crucial (to our success) to all be on the same page. Schroeds has seen a lot of shots this season — when I was going through our games, it was like 'WOW', either we're not playing good D or there are a lot of powerhouse forwards on other teams in the league this year," exclaimed Rheault. "Schroeds can only do so much; the more shots she faces, the more chance they have of going in. We just need to be there for her and get the puck out the first time."
"I think we have a really strong D core, and I'm very impressed by everyone's offensive abilities," the fourth-year pro said. "I think Olivia and Aneta have done great chipping in on offense and really shut things down on the defensive side as well. Kali and Fratty are veterans — both are just so talented at both ends of the ice, I do think we have a great defensive core."
In Rheault (and Selander's) rookie season, the Pride were atop the league standings and on their way to a Cup Final until covid took over the planet. Over the past two regular seasons, Boston has scuffled a bit on their way to the playoffs, but once they got there the switch was flipped on and they dominated. This season, they are back on top of the pack, and the road to the Isobel Cup still goes through them. Just with a different look in the net, as per usual (for them).
I mean just look at all of the other teams trying to find the right goalie, the right mix of players ... and there's Boston doing things their own way with a different, lights-out goalie each season. Truly remarkable.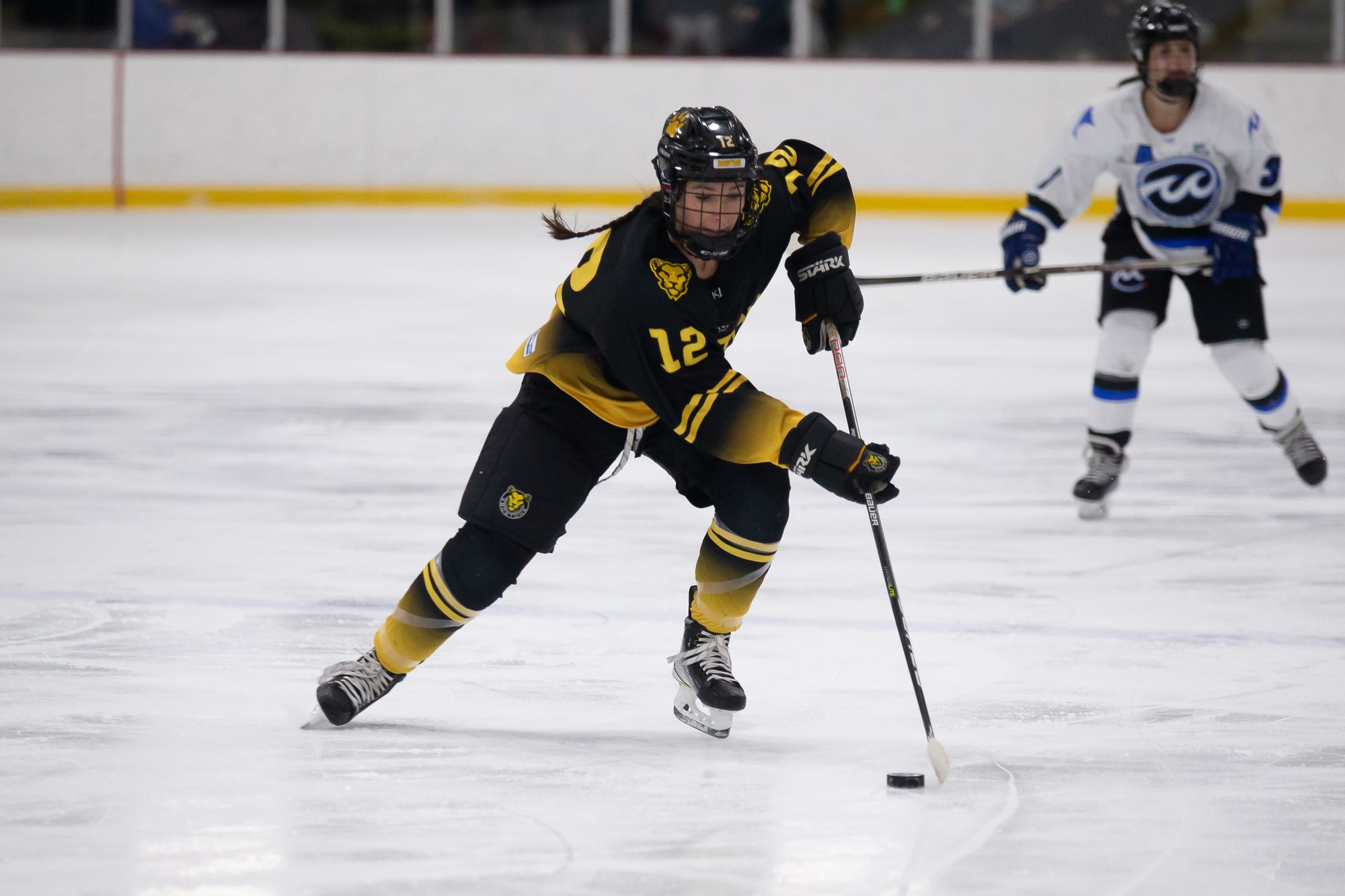 "I think we're ready. Boston, since I've been here, when those do-or-die games come up — we really do show up, we play for each other," Rheault asserted. "That's the biggest thing we have to focus on — playing as a unit and not as individuals. When stuff starts to hit the fan we just look at what we can do individually to make the team better. When we play together, and we've talked about this — we're kind of unstoppable."
Hard to argue with no. 12's assessment there.