Beauts Sign Danish Olympian Amalie Andersen
Her one-year deal makes her the first Danish player in league history.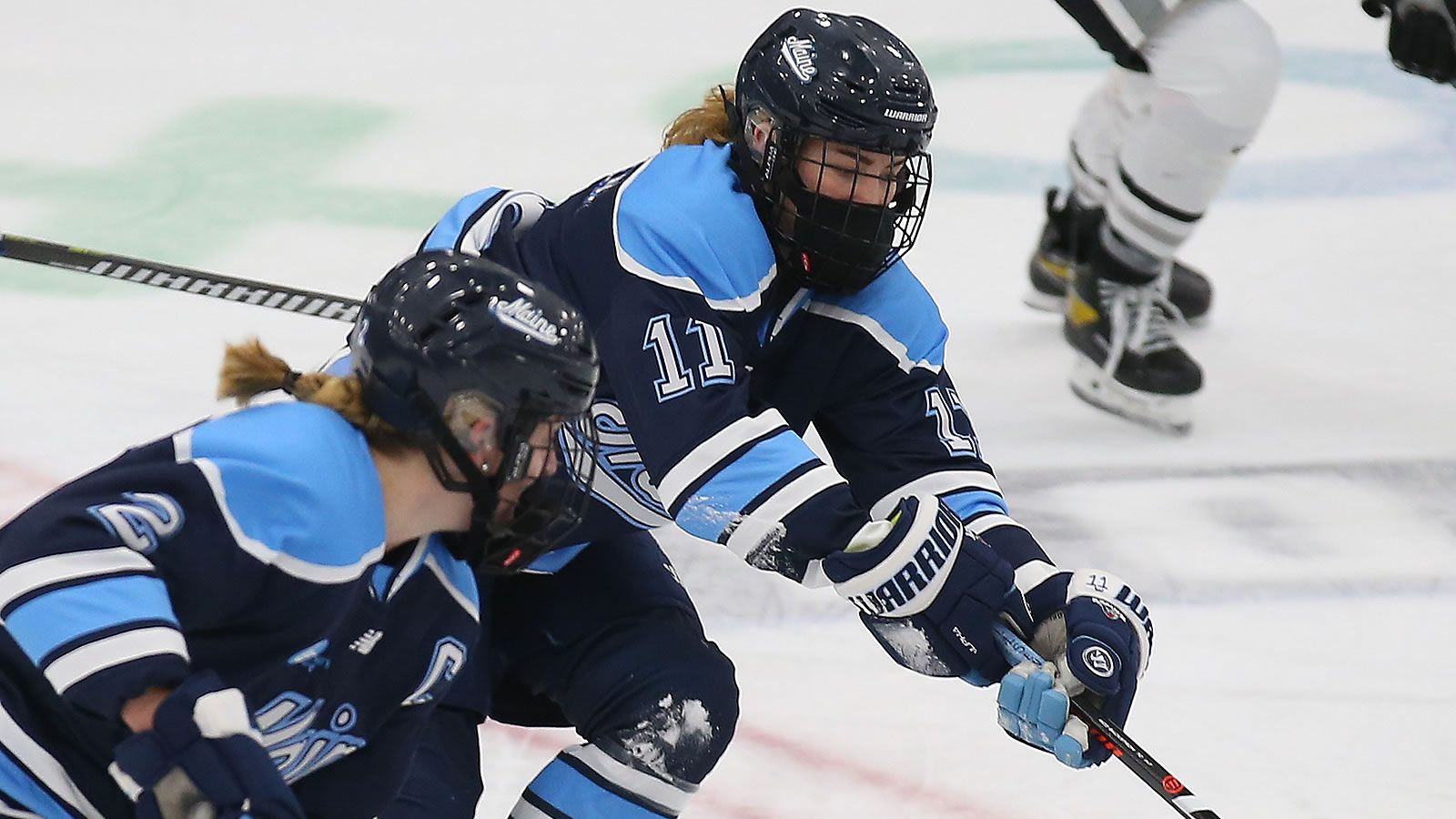 The Buffalo Beauts announced on Monday that they have signed Danish Olympian defender Amalie Andersen to a one-year deal. Andersen is the first Danish player in league history. Terms of the contract were not disclosed.
The Herning, Denmark native joins the team after finishing her college career at the University of Maine where she played for four seasons. She has also represented her home country of Denmark since she was 15 years old. Andersen made her Olympic debut at the 2022 Beijing Winter Games and played in all four of Denmark's games.
"I have heard great things about the Beauts organization and it felt right to sign my first professional contract with Buffalo," said Andersen, in a press release about her signing. "Nate (Oliver) and the Beauts have treated me professionally from the start which made it feel like the right fit for me."
"Amalie is a very rugged defender," said Beauts GM Nate Oliver. "As nice as she might be off of the ice, she has a sandpapery disposition on it. Amalie comes from a strong hockey pedigree with her father, mother, brothers, uncles and cousins all having played at a high level. Some people are just naturally gifted in that way, and I do think that there is something to be said for genetics. Aside from that though, Amalie stands entirely on her own with what she can do on the ice and we are very proud that she is now a Buffalo Beaut!"
The 5-foot-8 defender comes from a large family of hockey players including her cousin Emma-Sofie Nordström who posted a .953 save percentage through five games at St. Lawrence University this season and her brother Frederik Andersen of the NHL's Carolina Hurricanes.
Andersen is the fifth Beauts player under contract so far this offseason, joining forwards Summer-Rae Dobson and Emma Nuutinen; and defenders Dominique Kremer and Allison Attea.