Buffalo Beauts
Beauts re-sign Nuutinen, renegotiate with Kremer and Dobson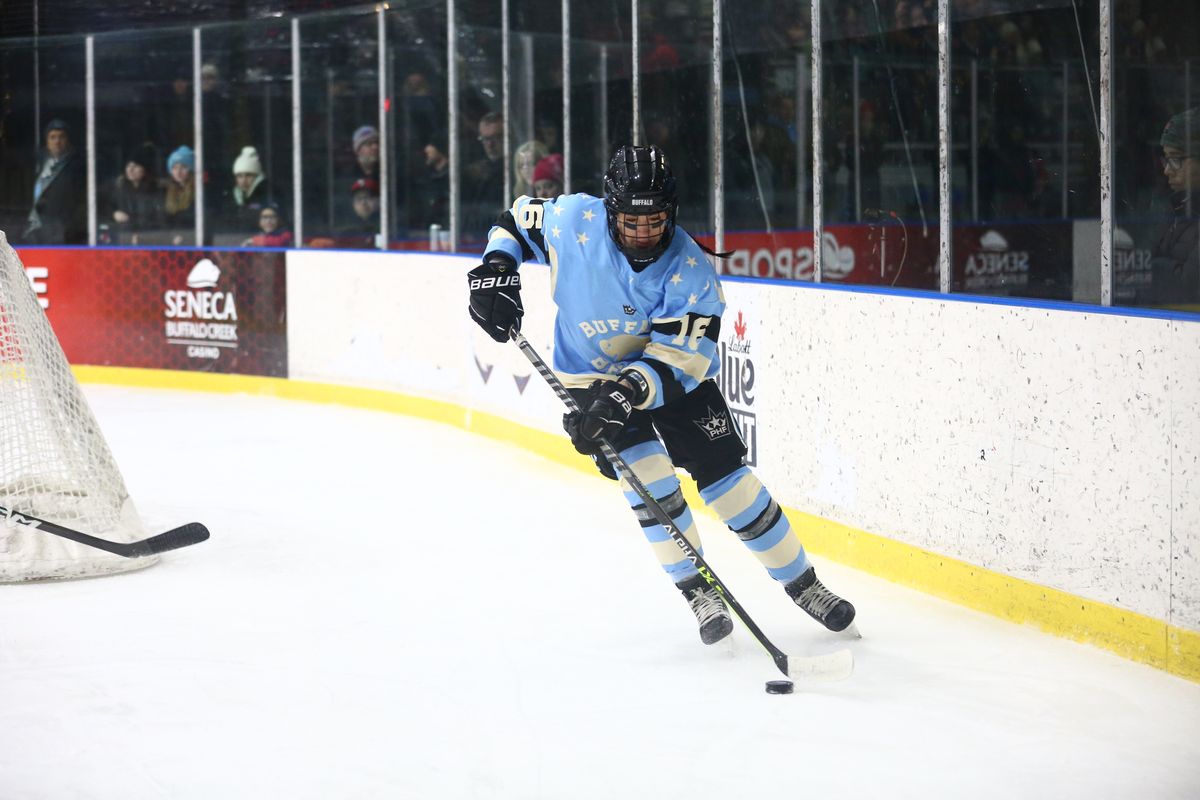 The Buffalo Beauts might not have announced a head coach yet, but we're finally starting to see signs of life this week from the 716.
Forward Emma Nuutinen agreed to terms for a second season with the Beauts, as announced by the team Friday morning. The announcement comes on the back of a year where she scored 10 points (4 G, 6 A) and was named to Team World for the All-Star Showcase in January.
The two-time Olympian had a slower start to the year as she was coming back from injury, but she still showed a good amount of prowess on both sides of the ice, excelling on the penalty kill and on a line for much of the season with fellow Finn Jenna Suokko and rookie Summer-Rae Dobson (before being moved to a line with Claudia Kepler and Cassidy MacPherson).
Speaking of Dobson, she was announced earlier this week to have renegotiated terms with the Beauts on the second year of her two-year deal, alongside fellow two-year player and captain Dominique Kremer. Dobson earned Rookie of the Year honors from her teammates for her four-goal, 11-point effort. She did well on the power play and displayed a good nose for the net, working her way up to the top line by the end of the season.
Kremer, meanwhile, had a much quieter season than her Defender of the Year-worthy effort last season. Statistically, she was just one point off of last year's total, but only one of her 10 points was a goal, and it seemed like she was a lot less of a factor compared to other defenders on the ice (like Whitney Dove, for example). Still, she got the fans' support, earning the PHF Fans' First Star of the Year, and will be a player to watch heading into Year Nine.
No additional terms will be disclosed for any of the contracts announced by Buffalo. The other two players under contract for 2023-24 are Claudia Kepler and Jessica Healey, who both signed two-year deals ahead of last season.