Ice Garden Podcasts
Around the Rink: Q & A with Carly Jackson
It's CJ! Dan and Allie talk with the star goaltender about their past, present, and potential future in the PWHL.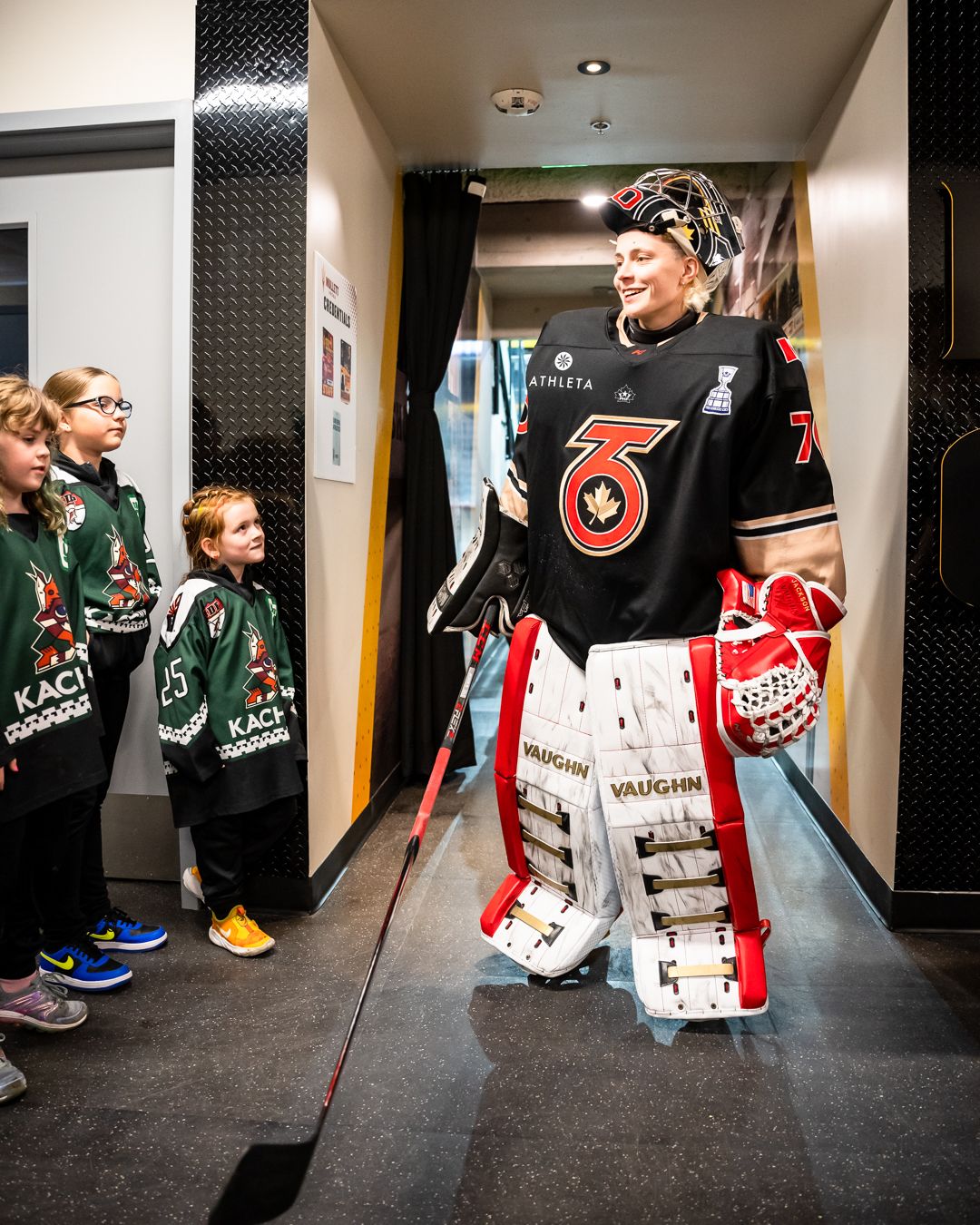 Last week on Around the Rink, Allie Morse and Dan Rice were joined by former Buffalo Beauts and Toronto Six goaltender Carly Jackson.
CJ told us all about how they are a two-sport star, their new gig behind a bench, as well as their time in the NWHL/PHF, and we also found out what it's like to have your hometown name a day after you to celebrate you becoming an Isobel Cup champion. Yes, we also found out if Jackson will be trying out for a PWHL team, too.
During our 80-minute conversation, we also found out why Angela James and Sami Jo Small are Hall of Fame people, the origin of their mullet, if Jackon has ever stopped a puck with her face intentionally, and what it was like to be partners with Elaine Chuli last season. Plus, as always, we answered questions from our live audience.
Around the Rink is a weekly show from The Ice Garden Radio Network, hosted by Dan Rice (@DRiceHockey) and former Minnesota Whitecaps goaltender Allie Morse (@AllieMorse), recorded live on Twitter and available on your preferred podcast platforms the next day. You can subscribe to all of our podcasts at TIG by simply searching for: The Ice Garden wherever you listen to podcasts.
Previous episodes:
Taylor Accursi (Buffalo Beauts)
Sydney Baldwin (Minnesota Whitecaps)
Caitrin Lonergan (Ottawa PWHL)