Podcasts
Around the Rink: Q & A with Taylor House
Dan and Allie chat with former Boston Pride forward Taylor House.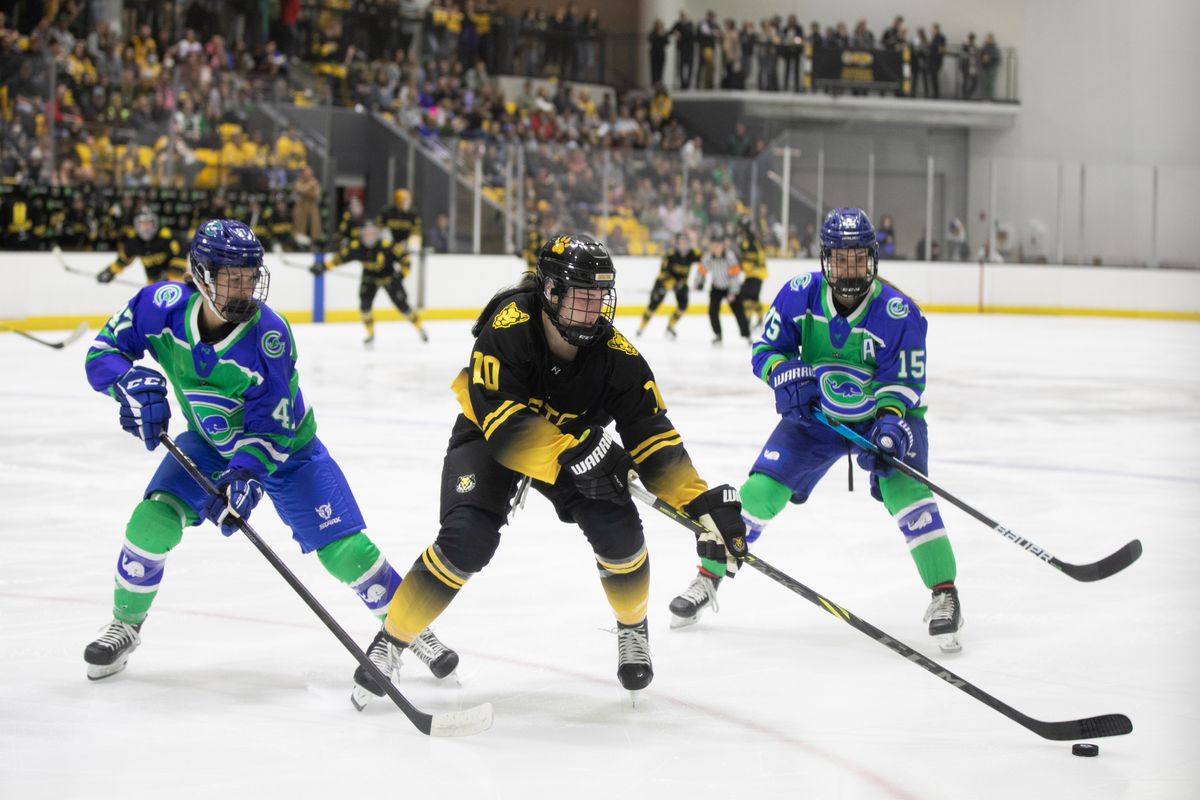 This week on ATR Allie Morse and Dan Rice were joined by former Boston Pride forward Taylor House, who recently signed to play the upcoming season with MoDo Hockey in the SDHL. House told us how that all unfolded and who some of the best golfers on the Pride are.
The Quinnipiac alumna also told us about her time playing in the NCAA, growing up in Illinois, how her Swedish is, and answered questions from listeners as well. House also gave us a glimpse into her point of view as the PHF collapsed and a lot of her friends and former teammates were left scrambling for a roster spot or figuring out what is next in life. Listen to the episode by clicking the banner below!
Around the Rink is a weekly show from The Ice Garden Podcast Network, hosted by Dan Rice (@DRiceHockey) and former Minnesota Whitecaps goaltender Allie Morse (@AllieMorse), recorded live on Twitter and available on your preferred podcast platforms the next day.
Previous episodes:
Rachel McQuigge (Metropolitan Riveters)
Amanda Leveille (Minnesota Whitecaps)
Sarah Casorso (Buffalo Beauts)
Ivo Mocek (Metropolitan Riveters)