Metropolitan Riveters
Metropolitan Riveters: All-Time PHF Starting Roster
Above all else, the Riveters were an entertaining team that fans could (and did) fall in love with.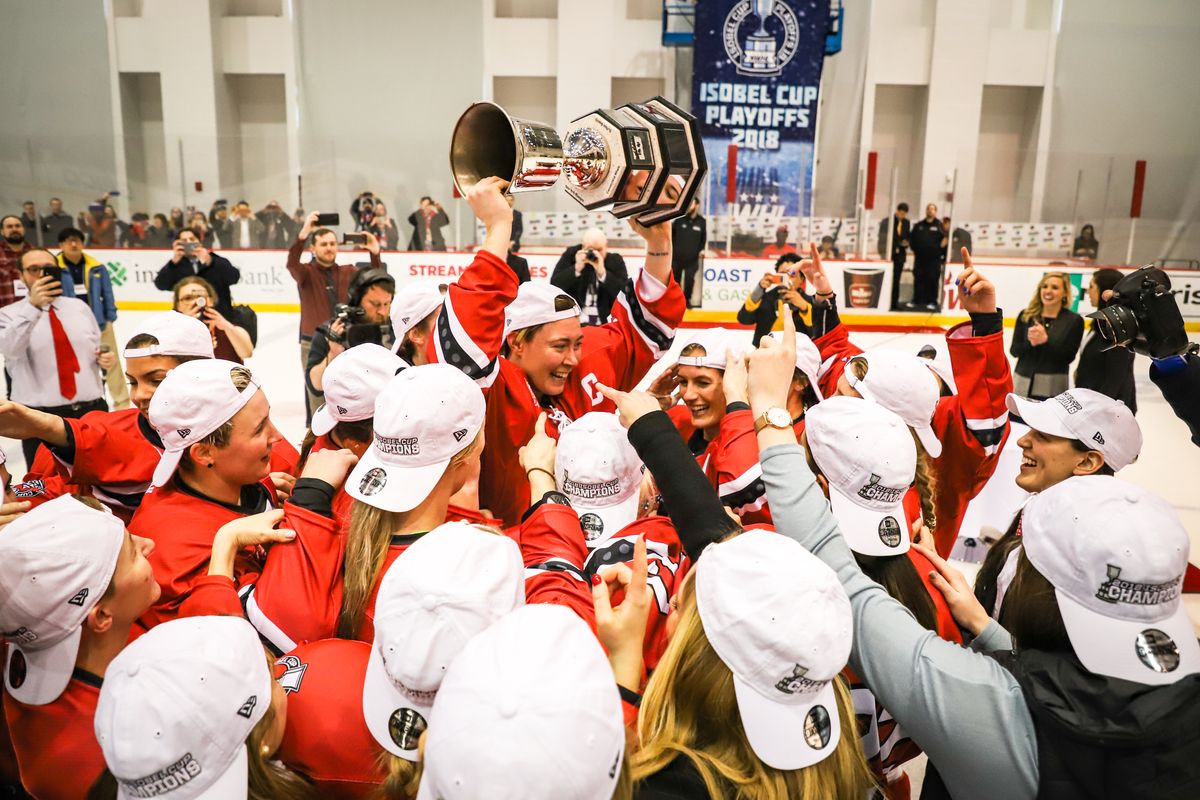 The Metropolitan Riveters were one of the NWHL's founding four franchises. They played their first game, a loss, on October 11, 2015, against the Connecticut Whale at Chelsea Piers in Connecticut. The Riveters played what will likely be their final game, a win over the Buffalo Beauts, on March 11, 2023, at the American Dream Mall in East Rutherford, New Jersey.
A lot happened between those two dates. History happened.
The team's overall regular season record stands at 59-71-9 — it's a losing record, but fans don't think of losing when they think of the Riveters. Isobel Cup champions in 2018, the Riveters were a team defined by big personalities and physical, relentless hockey for nearly a decade. They were, above all else, an entertaining team that fans could (and did) fall in love with.
Over the years, dozens of outstanding players took to the ice with Rosie the Riveter on their sweaters. Today, we're presenting our All-Time First and Second Riveters Teams. To be clear, this is not a list of the most talented players to play for the club. Big names like Amanda Kessel and Nana Fujimoto did not make my list — I am prepared for vegetables to be thrown at me over this. In most cases, I prioritized three key categories: impact, legacy, and longevity.
---
First Team
Center: Alexa Gruschow
Wing: Madison Packer
Wing: Rebecca Russo
Defense: Ashley Johnston
Defense: Kiira Dosdall-Arena
Goalie: Katie Fitzgerald
There are a few slam-dunks on the first team.
There are only a handful of players who can be identified by a moment of pure magic in the PHF playoffs. Alexa Gruschow is one of them. The MVP of the 2017-18 season, Gruschow scored the game-winning goal in the Isobel Cup Final against the Buffalo Beauts to cap off an unforgettable season. Of course, Gruschow gave the team a lot more than one big goal. She was an outstanding two-way center who did a little bit of everything to find a way to win.
Madison Packer is the face of the franchise and, to many, the face of the PHF. She's the All-Star. The advocate. The builder. The agitator. The leader. The champion. She was everything and anything the Riveters needed her to be in her 131 games across eight seasons. Packer is the all-time leader for the Riveters in every skater statistic of note and was the team's third and longest-tenured captain. The Riveters and the league were lucky to have her.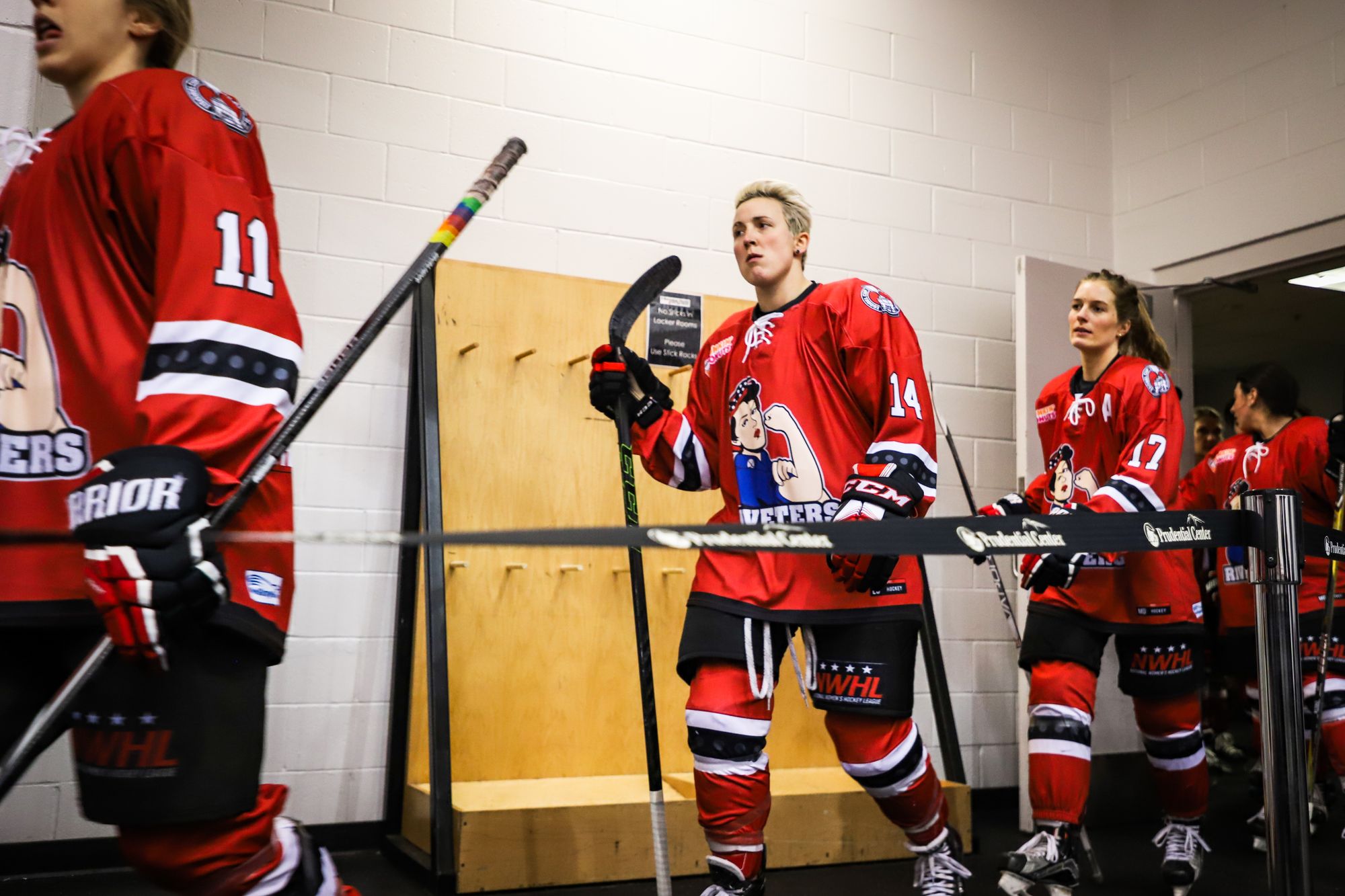 The speedy Rebecca Russo had an outstanding career and a seemingly bottomless gas tank with the Riveters. As a highlight-producing winger, she finished second all-time in franchise scoring with 60 points in 73 GP. In those 73 games, Russo took just two minor penalties — an unheard-of level of discipline, especially for the rough and rowdy Riveters. She was also on the Cup-winning team and represented the Riveters as an All-Star.
Ashley "Stretch" Johnston was and forever will be the Riveters captain.
Johnston wore her heart on her sleeve — which made her popular with fans and media alike — and wore out opposing forwards with her reach and stick-checking prowess in the defensive zone. An Isobel Cup champion, Johnston led by example with her work ethic and dedication to the club. She finished her career third all-time in games played by a Riveters defender and helped forge the identity of Rivs hockey — and then joined the team's staff as an assistant coach. On the ice or on the bench, Stretch was a Riveter through and through.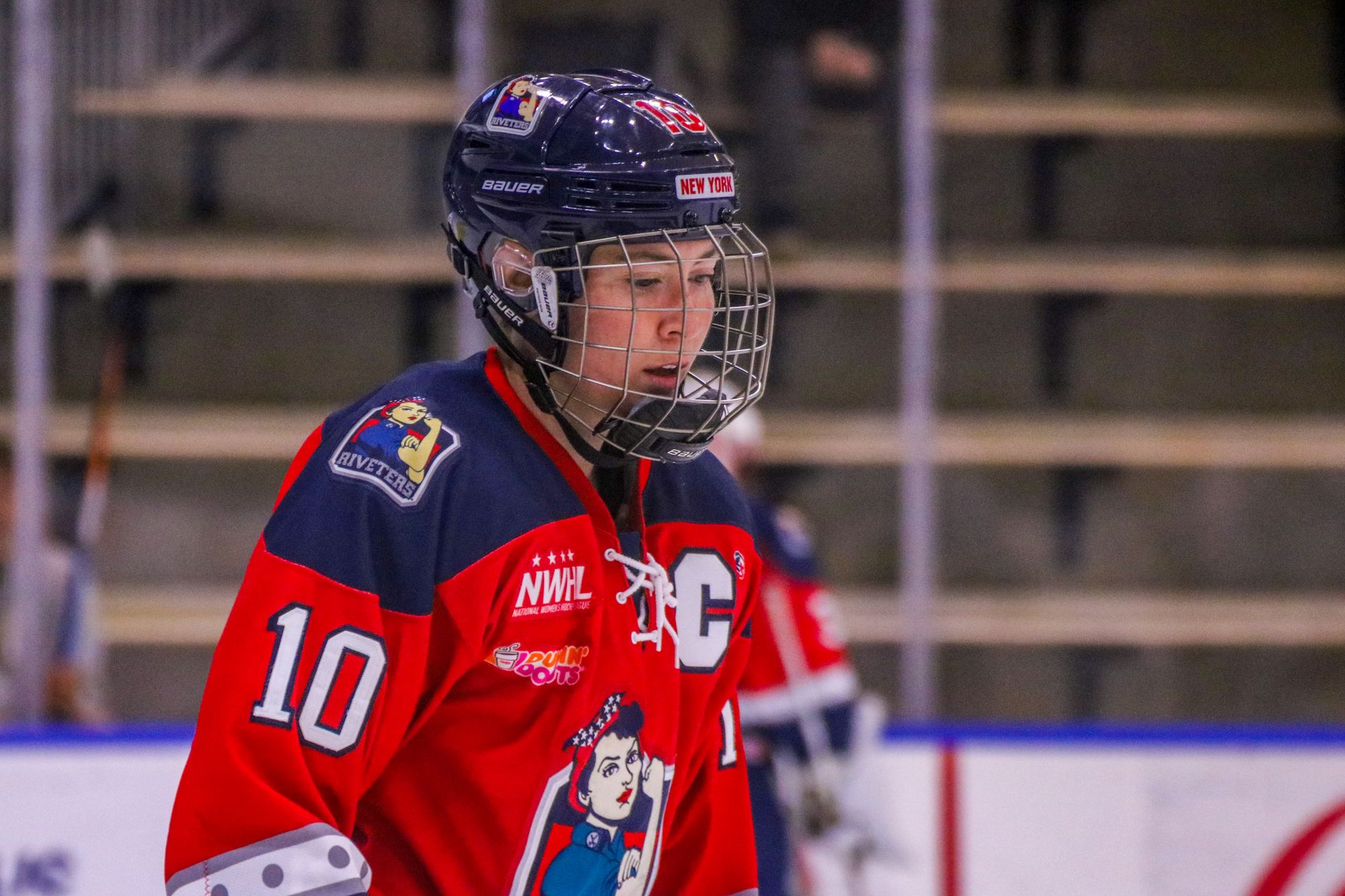 Tough as nails and full of talent, Kiira Dosdall-Arena finished her career with the Connecticut Whale but will be remembered fondly by Riveters fans for the 89 games she played with Rosie on the front of her sweater. Dosdall-Arena was a stalwart defender who always made sound decisions with the puck and battled for the puck whenever it entered her orbit. She embodied Riveters hockey with her blend of strength and skill — and her ability to punish the opposition, should the need arise.
Katie Fitzgerald is, without a doubt, the most impactful and important goaltender to ever play for the Riveters. Tall, focused, and sound, Fitzgerald took her game to another level when she turned pro and took the Riveters with her. She led the team to its only Isobel Cup and holds most of the single-season and career goaltending records you can think of for the franchise.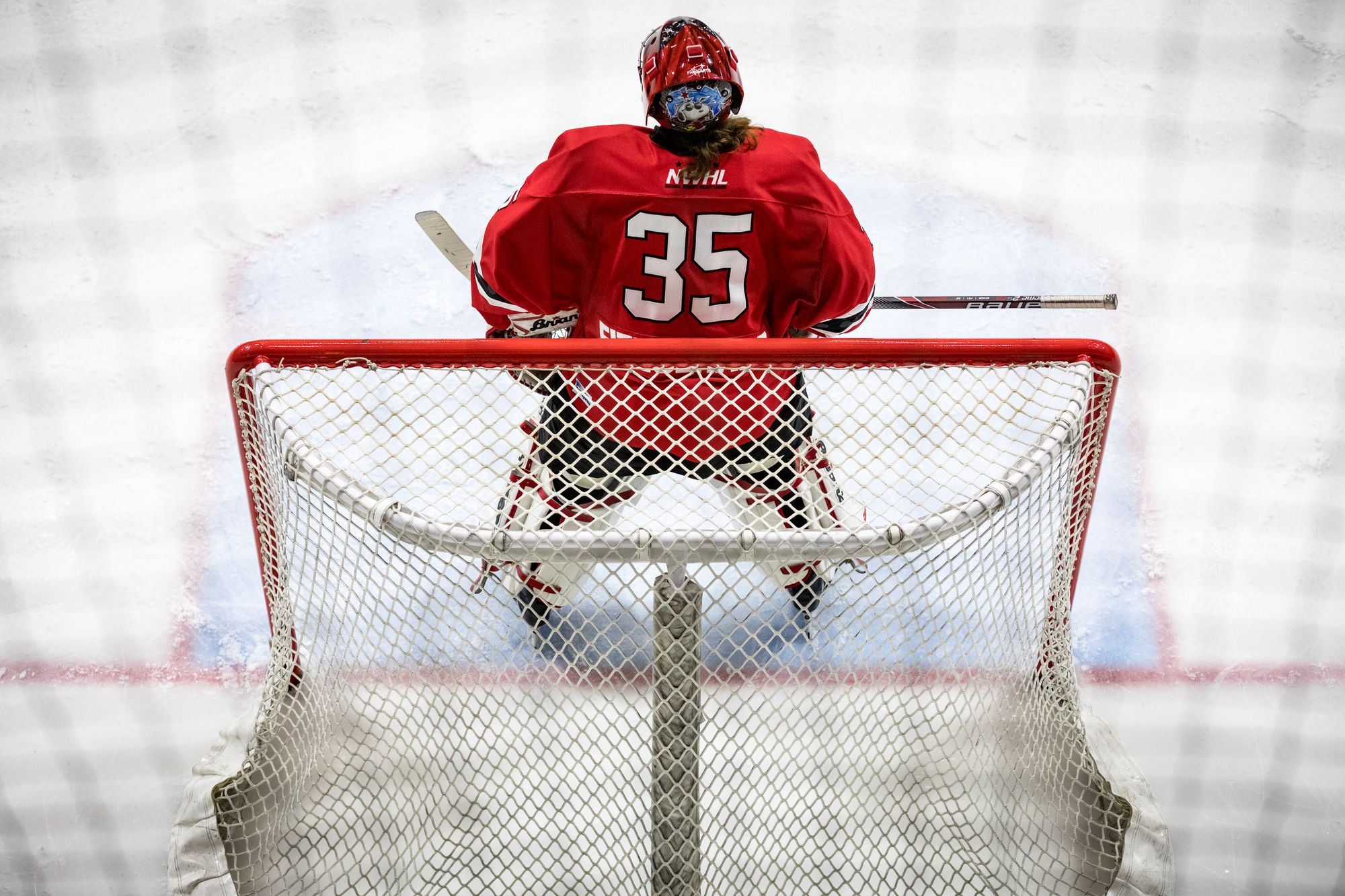 Second Team
Center: Kendall Cornine
Wing: Bray Ketchum
Wing: Miye D'Oench
Defense: Courtney Burke
Defense: Michelle Picard
Goalie: Brooke Wolejko
There is room for a lot of debate on the Second Team.
A true shooting center, Kendall Cornine was a local kid who made good as a pro with the Riveters. Her 27 Riveters goals is tied for second all-time with Rebecca Russo, behind only Packer. Cornine's 48 points in 71 GP also makes her the third-highest-scoring player in franchise history. When she was on her game, Cornine was one of the most exciting players to ever wear a Riveters jersey. Her nose for the net and time spent with the club earns her a spot over founding Riveter Janine Weber, who was with the team for two years.

There are few skaters who excelled at balanced, two-way hockey playing on the wing like Bray Ketchum did in her three seasons with the Riveters. She made a big splash in the NWHL's inaugural season, with 10 goals in 18 GP, but her real value was being reliable in all three zones. Ketchum consistently made good decisions on and off the puck, which is one of the reasons why she is both an Isobel Cup and a Clarkson Cup champion. She finished her Riveters career with 32 points in 52 games, including 11 points in 16 GP in 2017-18.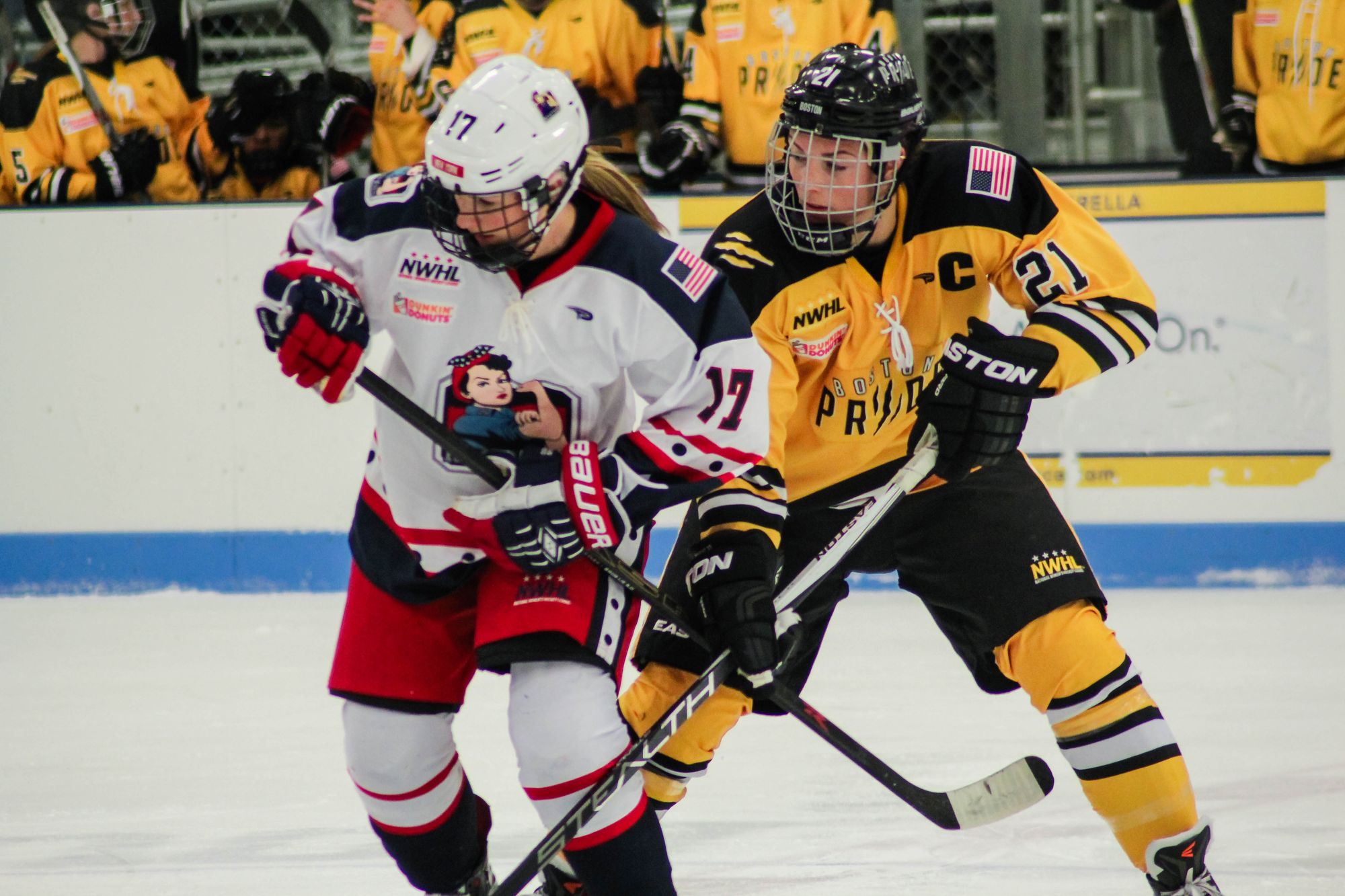 Miye D'Oench made a massive impact in her 36 games as a Riveter. Her consistent production and the role she played on the 2018 Cup team both made her a lock for this list. Simply put, the Riveters were a different team when she was in the lineup. D'Oench always found a way to move the needle in the offensive zone and was magic below the circles with her ability to finish and distribute the puck.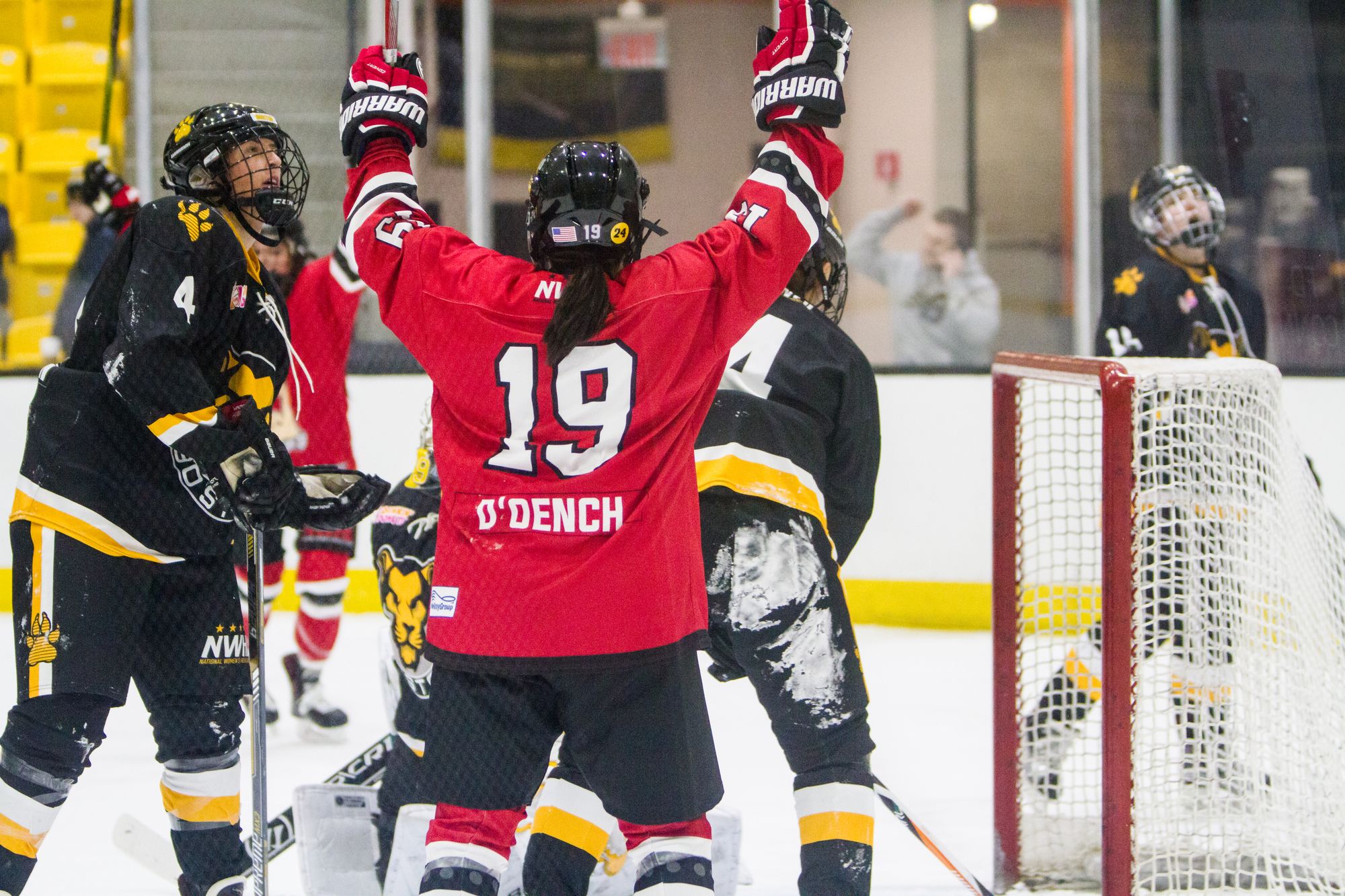 The second captain in franchise history, Michelle Picard was the most decorated blue liner to play for the Riveters. Across three seasons, Picard established herself as an elite defense-first blue liner in the NWHL. After winning the Cup in 2018 and setting herself apart with her play in her own end, Picard was welcomed back to Team USA for the 2019 Worlds. Her game had a lot more to do with keeping the opposition from scoring, but she still picked up 14 points in 50 GP from the blue line. There is definitely a case to be made for her being on the Riveters First Team.
Now a police officer, Courtney Burke was the most productive power play quarterback in Riveters franchise history. Though not fleet of foot, Burke processed the game at an elite level. You can't overstate the role she and her defense partner Jenny Ryan played in the success of the 2017-18 Riveters. Burke had 19 points (in 16 GP) that year and is the highest-scoring defender in franchise history, falling just four points shy (36 points in 40 GP) of being a point-per-game player.
The goalie for the Second Team was not an easy pick. Nana Fujimoto has the star power and absolutely deserves recognition as the most talented goalie in franchise history. Sam Walther is second in wins and minutes played and was solid in her time with the club. But it's Brooke Wolejko who gets the nod here. Why? Wolejko had a .915 Sv% with the team and allowed one fewer goal than Fujimoto in 100 more minutes of play. She was fantastic in the 2021-22 campaign with the Riveters after two seasons with the Whale and never got the shine she deserved. All three deserve recognition here, but Wolejko's numbers are just a cut above Walther's and right there with Fujimoto's. I'm giving it to her.
Off the Bench
Rebecca "Moose" Morse may not have had big numbers in terms of offensive production, but she was a big part of the Riveters. A New Jersey native, Morse went from being a utility player on the 2018 Cup champion squad to a team leader and shutdown defender. A punishing force with a big shot who was swift to stick up for her teammates, Morse fit the identity of the Riveters like a glove. She is second all-time in games played among Riveters defenders (58) and is a prime example of a player who got better with each season she played. A true homegrown Riv. I don't think you can tell the story of this team without Rebecca Morse.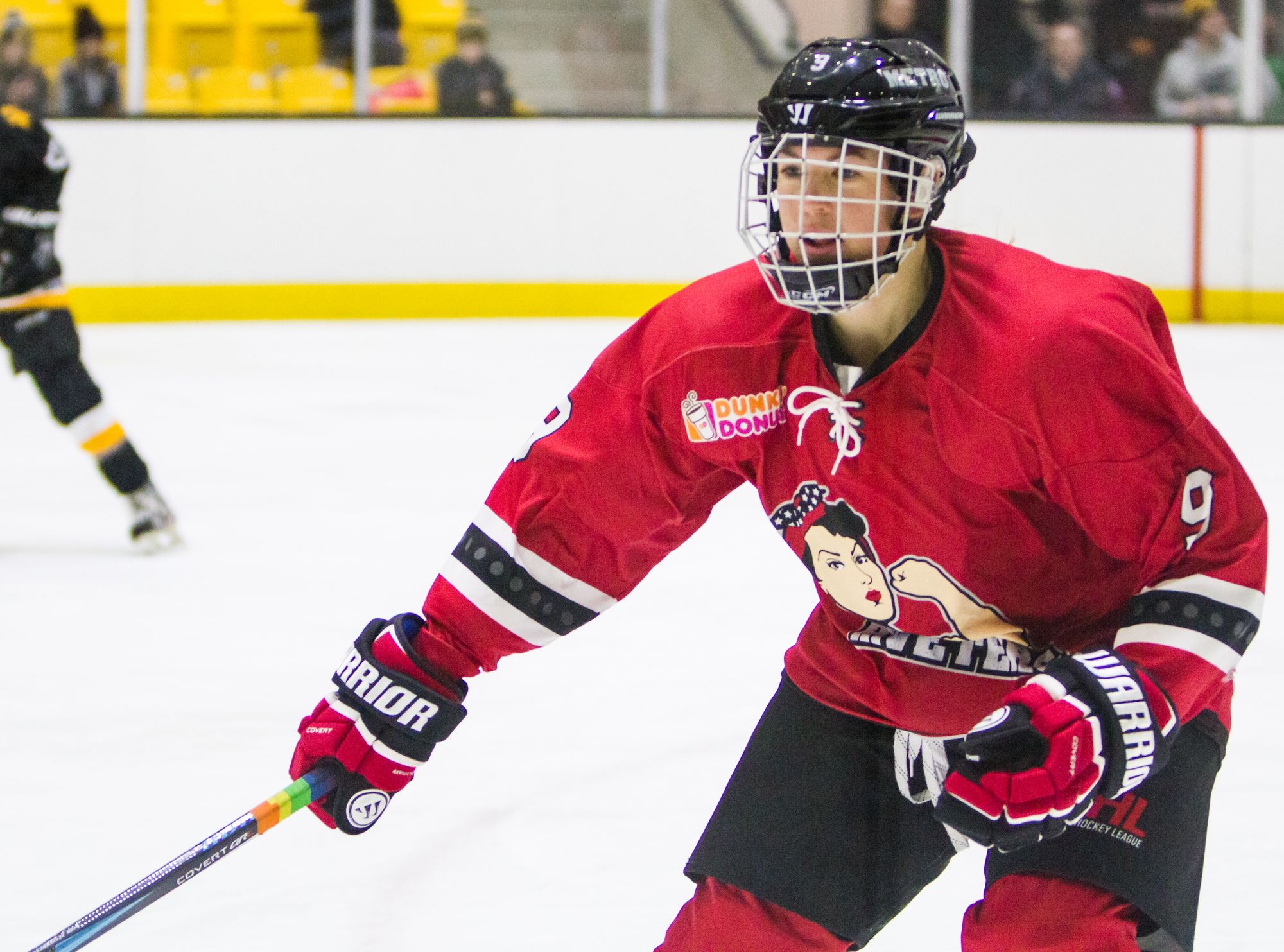 Team Captains
Ashley Johnston, Michelle Picard, Madison Packer
Head Coaches
Chad Wiseman, Randy Velischek, Ivo Mocek, Venla Hovi
Cup Champions
Ashley Johnston, Kiira Dosdall-Arena, Michelle Picard, Madison Packer, Bray Ketchum, Harrison Browne, Alexa Gruschow, Miye D'Oench, Courtney Burke, Jenny Ryan, Kelsey Koelzer, Erika Lawler, Tatiana Rafter, Kelly Nash, Rebecca Morse, Lauren Wash, Cheeky Herr, Hilary Crowe, Lyndsey Hylwa
Franchise Records
Points: Madison Packer (129), Rebecca Russo (60), Kendall Cornine (48)
Goals: Madison Packer (65), Rebecca Russo (27), Kendall Cornine (27)
Assists: Madison Packer (64), Rebecca Russo (33), Courtney Burke (31)
PIM: Madison Packer (166), Kelly Babstock (66), Kendall Cornine (60) | Kiira Dosdall-Arena (60)
GP: Madison Packer (131), Kiira Dosdall-Arena (89), Rebecca Russo (73)
Wins: Katie Fitzgerald (21), Sam Walther (8), Katie Burt (5)
Minutes: Katie Fitzgerald (2443), Sam Walther (1236), Brooke Wolejko (790)
---
So, who did I leave out that you would have on your First and Second All-Time Riveters starting six? Let us know in the comments if you're a paid subscriber.
---
All data courtesy EliteProspects.com, the PHF, and the author's own efforts.