International
A Quick & Easy Guide to Women's Worlds Division 1 Group A
The IIHF's second-highest level of international women's hockey competition gets underway soon.
The What
The IIHF's second-highest level of international women's hockey competition. Teams in this division aim to get promoted to the top tier while simultaneously working to avoid relegation to Division 1 Group B.
The When and Where
August 20-26, 2023, in Shenzhen, China. The tournament was initially scheduled for April but was postponed due to ongoing COVID-19 restrictions and travel concerns.
The Who
sings "Whooo are you? Tell me whooo are you?" Surely I can't be the only The Who fan in the women's hockey sphere? Alas, I digress.
Six teams will feature in this tournament: Austria, Denmark, the Netherlands, Norway, Slovakia, and host nation China.
The Notables
At the time of publication the IIHF can't be bothered to upload roster information to their website and individual federation pages can be hit or miss, so it's hard to cobble together a complete list of players to watch. However, here's one person from each team to keep an eye on.
Norway: Andrea Dalen, forward. A well-known figure in Sweden's SDHL, Dalen, 31, has been a staple of Norwegian hockey since her U18 days. She's won the Norway Gallpucken (the Norwegian Ice Hockey Association's Player of the Year award) three times, the most of any female player, and second only to Mats Zuccarello. Dalen can put up all kinds of points and poses a danger any time she's on the ice.
Denmark: Emma-Sofie Nordstrøm, goaltender. Out of three goalies taken to the Beijing Olympics for Denmark in 2022, Nordstrøm is the only one on this Danish roster. She currently plays for St. Lawrence University in the NCAA.
China: Grace Zhan, goaltender. Zhan, 18, trains in Minnesota with former Whitecaps goaltenders Amanda Leveille and The Ice Garden's own Allie Morse. She's going into her senior year in high school.
Slovakia: Janka Hlinková, forward. Previously known to North American fans for her time with the Connecticut Whale, Hlinková has already represented Slovakia at several international tournaments.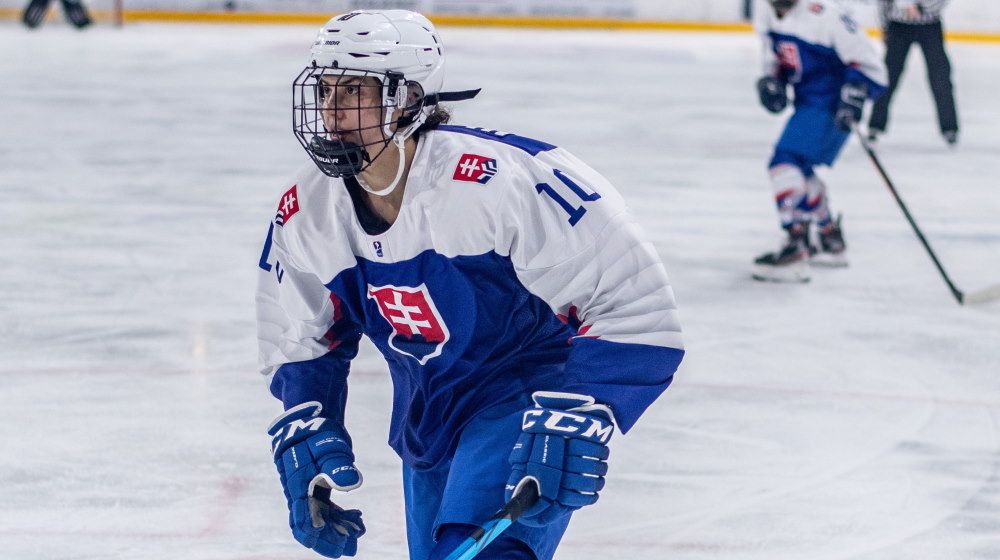 The Slovaks have been promoted to the top level before; after spending almost a decade being promoted and relegated between D1 Group A and D1 Group B, Hlinková and her compatriots will be looking for a way back up to the highest tier.
Austria: Antonia Matzka, defender. Buffalo Beauts fans will be familiar with Matzka. She spent one year in the PHF before the league's unceremonious end; she's since returned to the EHWL.
Netherlands: Savine Wielenga, forward. The Dutch team captain is a stalwart veteran who's seen the women in orange go up and down the international ranks, from D3 all the way to D1 Group A, but has yet to see them get promoted all the way to the top. At 34 years old and in the twilight of her career, there's no doubt that Wielenga is hungrier than ever to break that last barrier.
The IIHF Division 1 Group A Women's World Championship starts on August 20, 2023, at 13:00 China standard time.