Buffalo Beauts
5 Questions in 5 Minutes with Beauts forward Grace Klienbach
"It's been nice to be treated more professionally - the change from Year 1 to today is extremely different. I've enjoyed my time in Buffalo, they treat me well."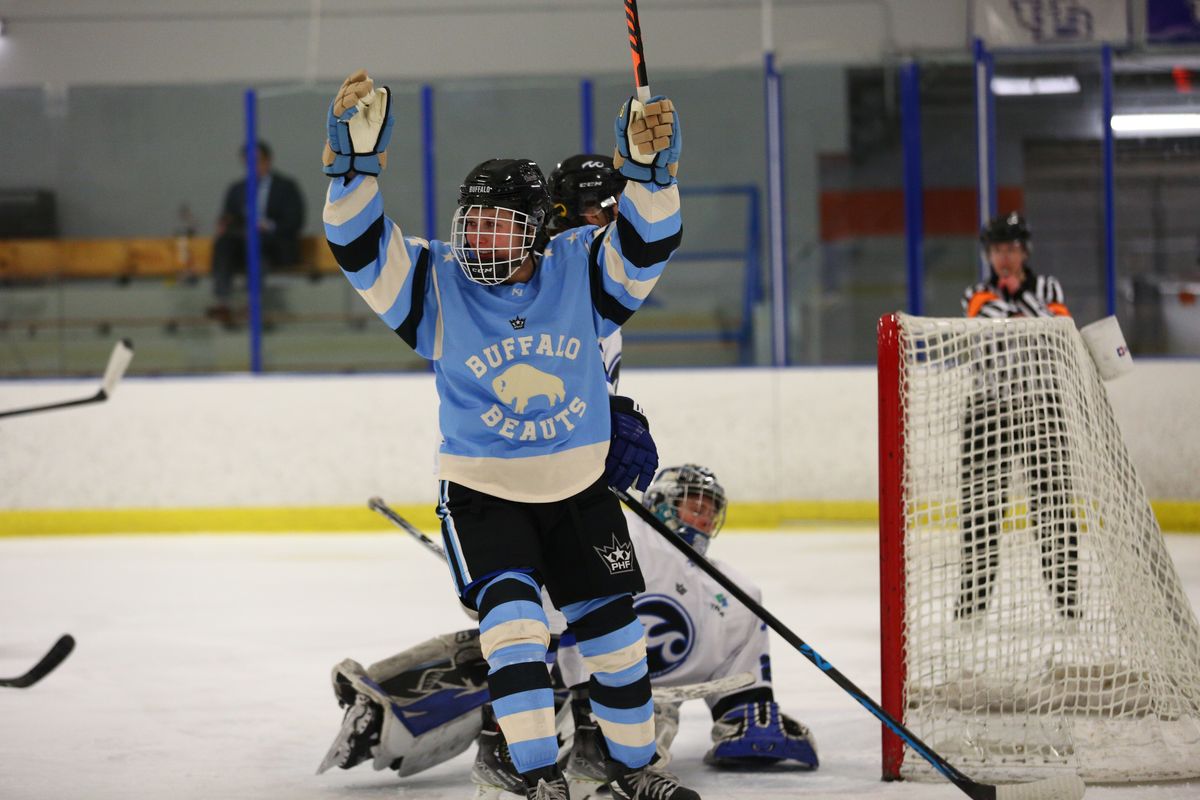 A veteran of 85 games (plus four playoff games) Grace Klienbach has done more than her share in building the game she loves so much within a league that she has been a part of for five seasons now. She may not be the highest-paid or most well-known player to some, but her impact on the PHF, and before it the NWHL, goes deeper than goals, assists, or high-danger chances. There's no ego in the Buffalo Beauts' forward, not a shred, and she didn't just win two consecutive Foundation Awards for showing up to the rink every day.
When she isn't at a practice or a Beauts game, she and her husband Shane Morrissey help to develop youth hockey players via their 14/94 Hockey Program, and Klienbach coaches the Philadelphia Little Flyers U14 Tier 2 Girls team.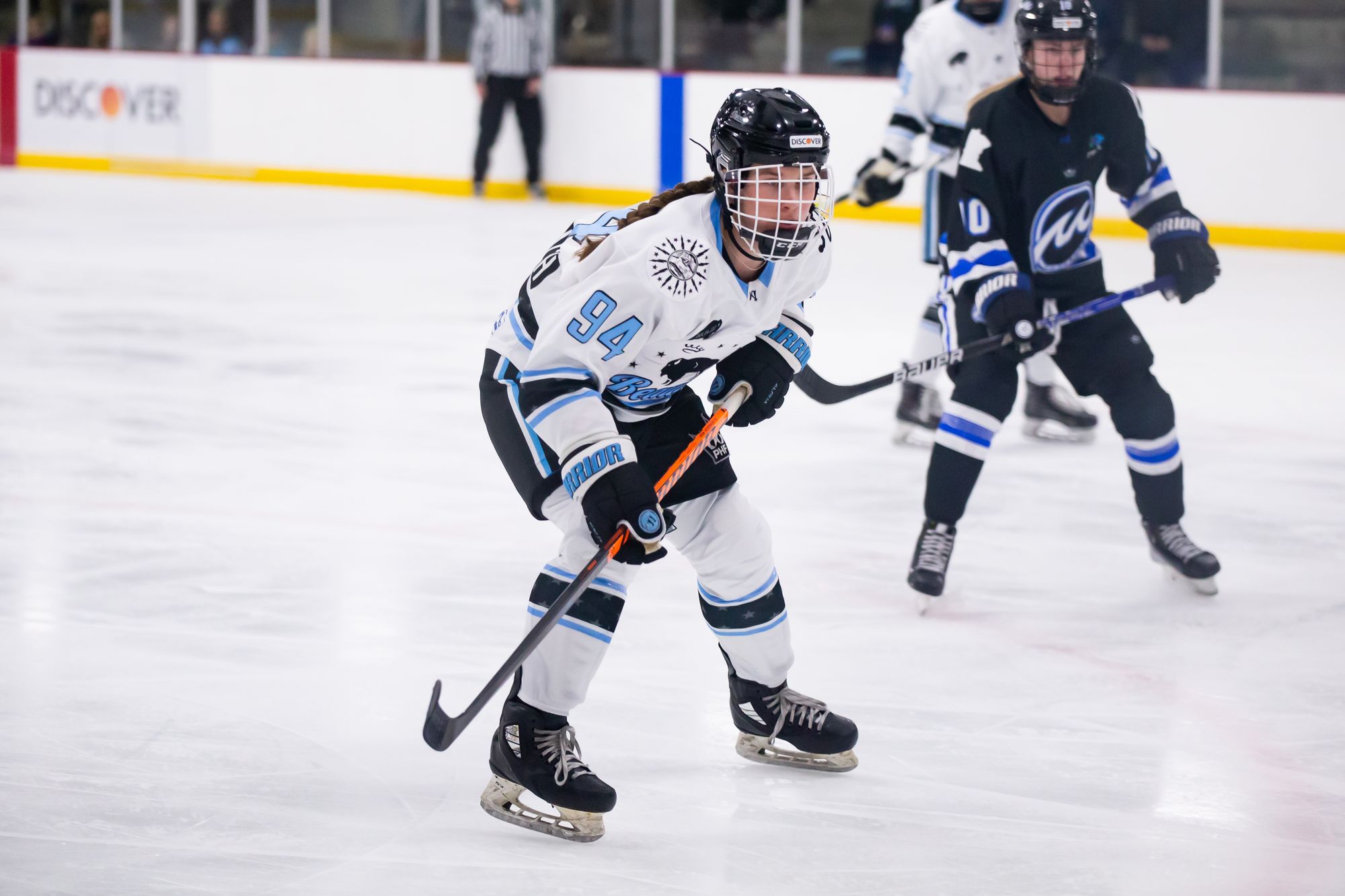 Philadelphia, Pennsylvania is not close to Buffalo, New York, so no one would blame the recently-turned 29-year-old if she decided to step away from the league. But as you'll see in my chat with no. 94 from the end of the season, it sounds like she is far from done with the game, and maybe most importantly - she understands the hard work that she and her peers have put into this league at this moment in time matters, even when everyone keeps predicting their failures.
The Ice Garden: What has your time in Buffalo been like?
Grace Klienbach: It's definitely been fun. I joined the NWHL (with Connecticut) in Year 3 and compared to now, for me, the biggest difference is the resources that we have in Buffalo now. In my first three seasons with the Whale, we had one head coach, and one assistant coach, Paul (Fernandes) who was our equipment manager/ATC, and that was kind of it. That was everyone who was at practices.
It's nice that now in Year 8 in Buffalo we have a head coach, two assistant coaches who are at every practice, an equipment manager, a PT and an athletic trainer, a social media person, and then we have - in my opinion the best GM in league with Nate (Oliver). We get a lot more attention and whatever we need they get or have for us. It's been nice to be treated more professionally - the change from Year 1 to today is extremely different. I've enjoyed my time in Buffalo, they treat me well.
TIG: It was a big change for you though, you were living in this neck of the woods and now you're in Buffalo which isn't near here. You have your hockey program and coaching in Pennsylvania, and your husband as well. It's not too often that a player in this space just decides to relocate, but you did. Why did you decide to make that leap?
GK: I know it's a funny concept, but you see how many girls come to watch me play and that's kind of what drives me I think. Obviously, I love hockey, but I love the fact that - I coach. And the girls that I coach come to see me play and now they can dream of doing this, too. It's bigger than just me, and I know obviously it is a big commitment but, they treat me well here, I love playing hockey, and I get to fuel other kids' dreams. with that being said, I wish the drive was closer but at the same time I made some commitments to a bunch of different things and this is the way that I make it work. I love it all enough to be able to make it work.‌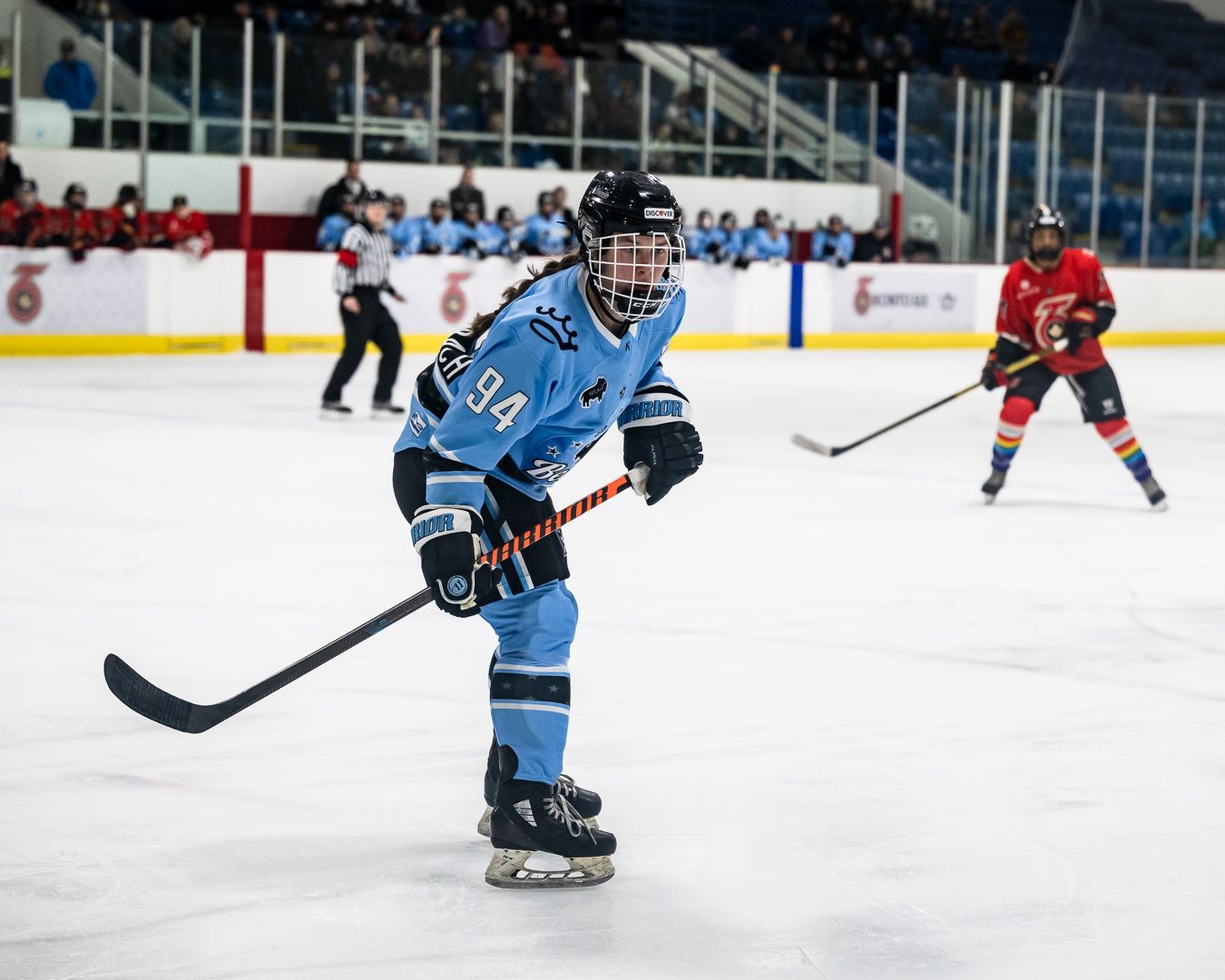 TIG: When you heard the number of the salary cap per team for the upcoming season…if I had told you that six years ago when you joined the league this would happen you would have thought I was crazy right?
GK: Oh, one hundred percent. It's wild to see it jump from the minimum when I first joined was either $4,000 or $4,500, something around there. Obviously, they haven't announced the minimum for next year, but I think it'll be somewhere between $30,000 and $50,000 - which is amazing. And that's not for a full 12 months, it's over six months; that's good money for six months out of a year.
‌‌I think I have a, I don't want to say better appreciation for it, but I know what it was, how things were. I'm grateful. Sometimes people come from prestigious colleges where they get whatever they want and they come here and say why don't we do X, Y, Z…and I'm like you don't understand that where we are now is outstanding compared to where we started. It's cool for me. I was a part of this when it was just four teams, and now seven teams with maybe one coming in next season potentially. It's a rumor, I don't know.
TIG: True followers of the PHF know that the Beauts have a fantastic fan base, whether it's at games or the support you receive online from them what has that experience been like for you the past few years?
GK: To be fair, the good thing about me is that I've made a lot of friends everywhere I've been and I had a good fanbase in Connecticut and now being in Buffalo is cool because they just…there's just so much love from the fans. Winning, losing, whatever the outcome of the game - they couldn't be more proud of us. We've done some special events with them and it does touch your heart how much we mean to them. It's nice to see.
TIG: Obviously, the Beauts didn't have the season you wanted to record-wise, what are your thoughts on next season and continuing to play?
GK: I'm thinking at this point, I've been treated really well and the salary cap is going up. For me, I get to continue living my dream and keep getting to show the girls that I coach that there's something attainable after college. I've been helping coach at my alma mater Neumann University as an assistant and I've helped some of those girls pursue some post-college options. It's a cool position to be in and I think I'm going to try to play another year, but we'll see what happens.