Buffalo Beauts
Five questions in five minutes with Autumn MacDougall
What Auttie Mac has to say about her move from the Buffalo Beauts to the Montréal Force.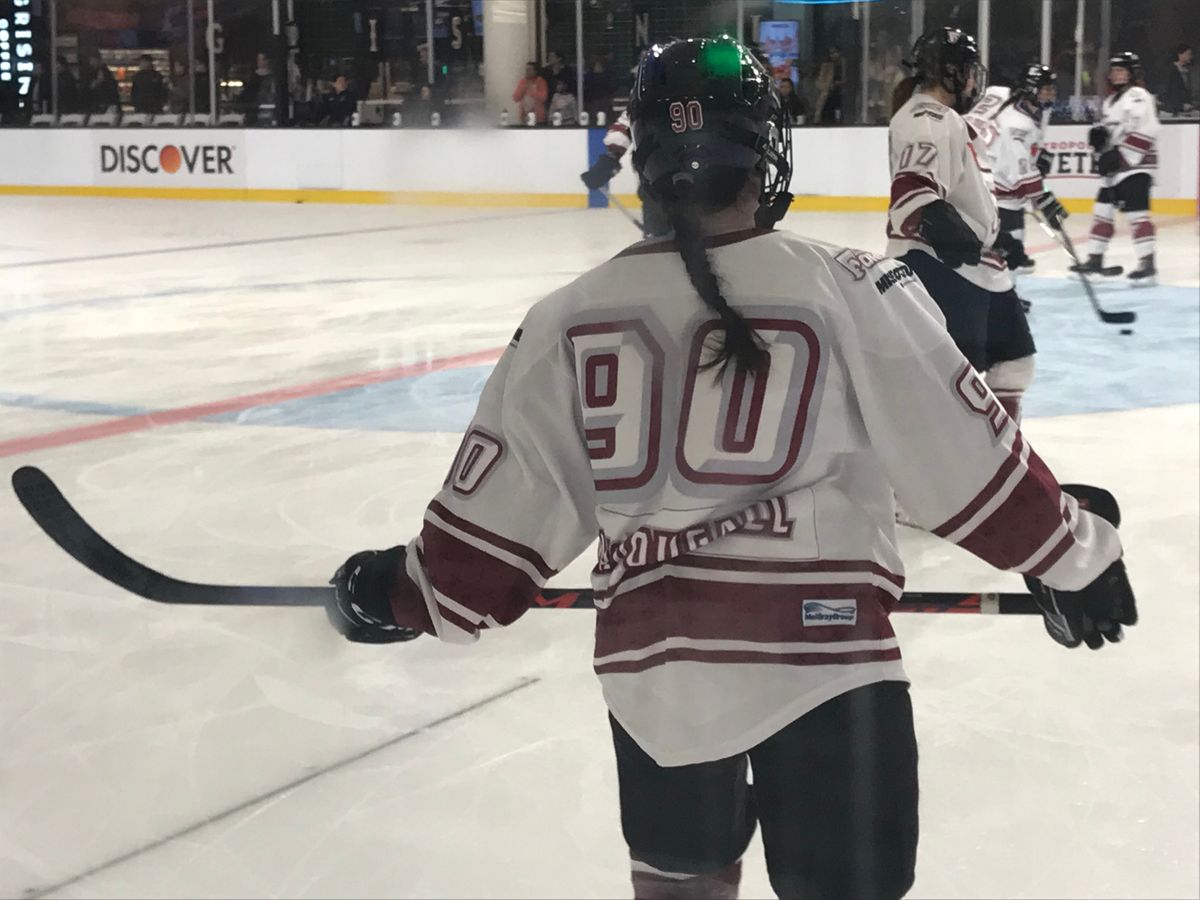 After starting her third PHF season with the Buffalo Beauts, forward Autumn MacDougall never envisioned herself changing teams in the middle of the season. But in mid-January, she asked for and was granted her release from the team who drafted her (2020) and was able to find a new hockey home with the Montréal Force.
The 25-year-old finished her Beauts career with 19 points (9g-10a) over 34 games, and MacDougall added two assists to that total in 13 games with the first-year Force. When she was let go in Buffalo the team had their say with their own statements in the press release, but we wanted to give MacDougall a chance to tell her side of the story.
We caught up with her in New Jersey after Montréal's second-to-last game of the season to find out how she's doing, what this season has been like, and possibly what the future holds for her.
The Ice Garden: What was it like changing teams midseason? That isn't something we see a lot of in this space, and I'm sure it wasn't easy.
Autumn MacDougall: It definitely wasn't all rainbows and butterflies; it's more complicated, I think, than some people think. I love being in Montréal, I love the organization, and I'm so grateful that they gave me a chance to continue playing. I felt like I needed a fresh start. I love the coaches here and the team; it's been good for me.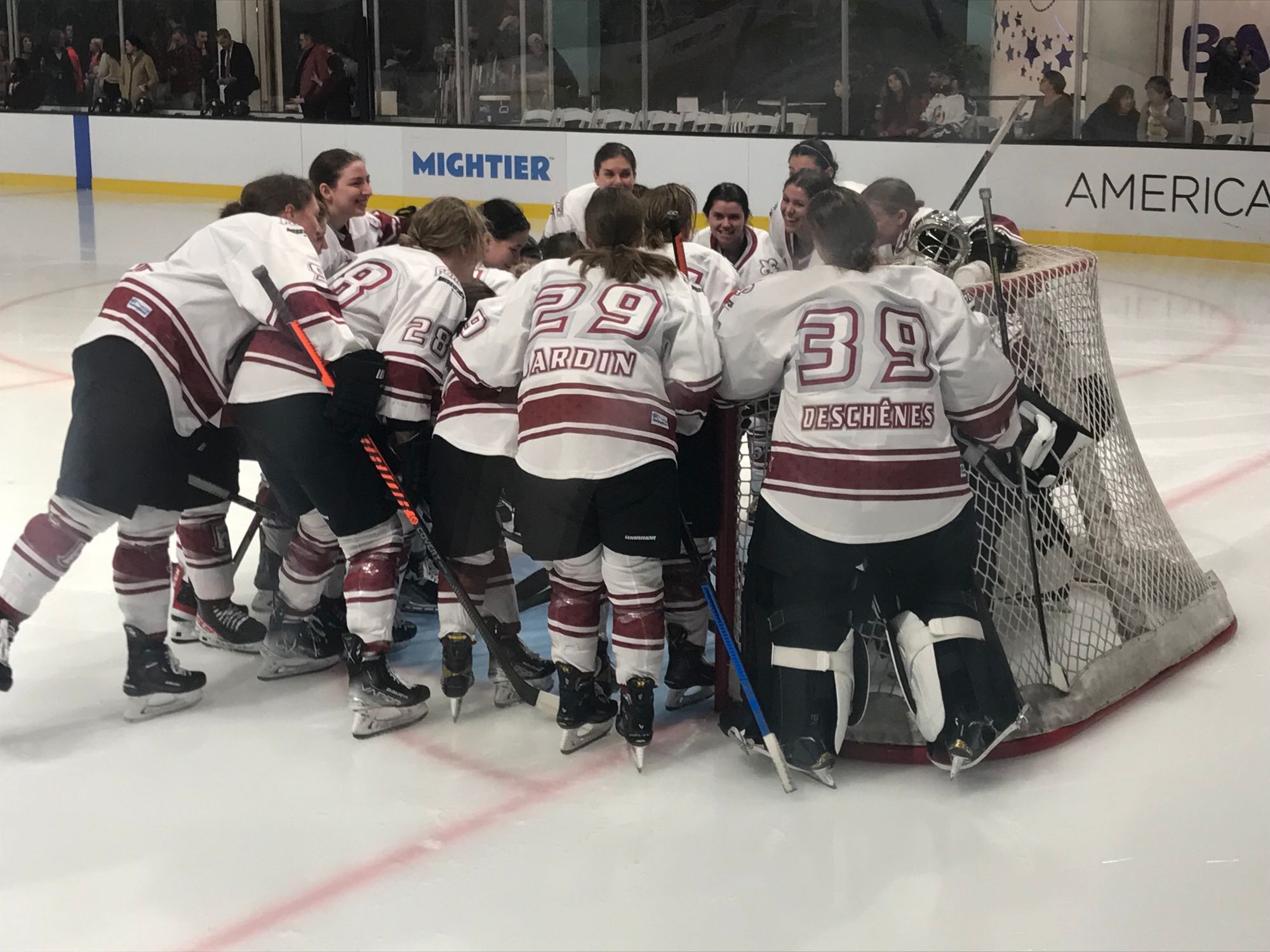 TIG: Since the Beauts released you I don't think you've had the opportunity to speak about what went down, and we wanted to give you a chance to say your piece. From your view, why didn't things work out in Buffalo?
AM: It was totally my choice. Fortunately and unfortunately at the same time, women's hockey is starting to become a business now, and things happen like this in sports all the time where maybe you need a change of environment or space. I felt for me, for my hockey career, it was best to play for a new team and a new coach. It was definitely bittersweet playing them (the Beauts) last weekend ... I have a lot of friends still on that team, and I made a lot of memories there. Two and a half seasons ... I grew up a little there and became the player I am. I don't want to comment too much more on it all.
TIG: That's fine, you've earned the chance to say what you wanted to say. When the team released you they put out a statement, but we wanted to hear your side of things.
AM: I totally left on good terms. I don't think anyone has switched teams (midseason) in the PHF before, but I think it can be something that someone can do if they want to or if they need a change. It's been great playing for [head coach Peter [Smith]; he's a great coach. It's funny, I tried to go to McGill University — where he coached — and when I was in grade 12 he kind of passed on me. So we joke about it now. I'm grateful he gave me a second chance here in Montréal. I respect him a lot, and I know he respects me, so I'm glad I got that second chance to play for him.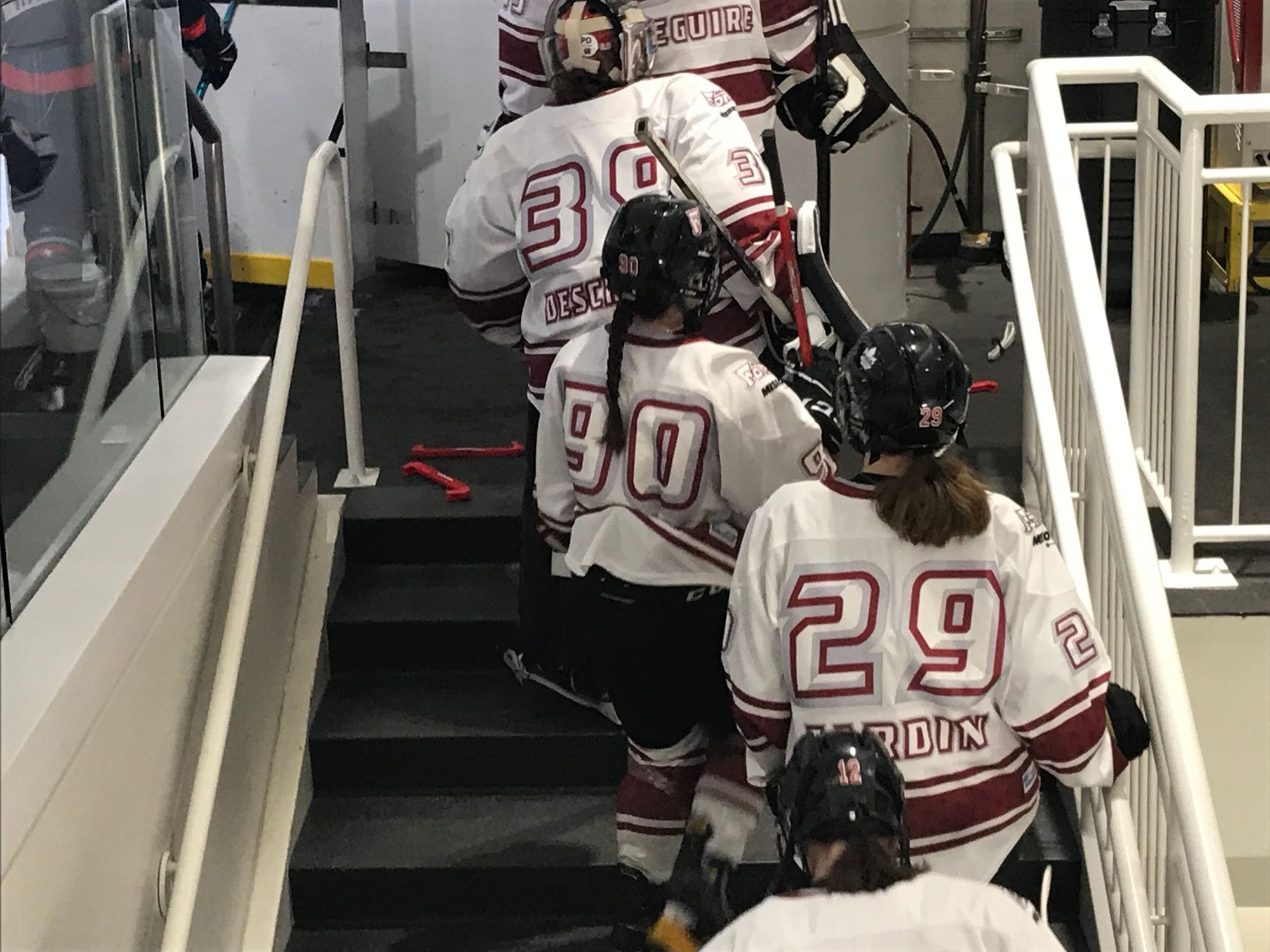 TIG: Obviously, nine was your number in Buffalo but now with Montréal you're rocking no. 90 because someone was already wearing nine here. That's a big number on your back nowadays, is it heavy, and how is that working out for you?
AM: Yeah (laughs), I don't know, I might have to change numbers again next season. But nine was taken and I wanted to keep a nine so I just added a zero. I think the bigger numbers mean bigger jerseys, haha, so this one is kind of big on me. I might have to change that next year.
TIG: You mentioned next season twice, so, safe to assume you'd like to continue playing, right? Please say yes.
AM: For sure. I love hockey so much and I'm very passionate about it. I wish I had more of an impact here in Montréal during the last half of the season, but I think for me it's about trying to get my confidence back, back to where it was last year. I obviously want to play, wherever that may be; I hope it's Montréal. But I want to show the league, and everyone, what I'm really capable of. I feel like this [season] isn't what I'm capable of. A lot of that comes from confidence and the mental side of things.