International
2023-24 Rivalry Series Recap: Game 2
US beat Canada in Game 2 of the Rivalry Series Saturday afternoon.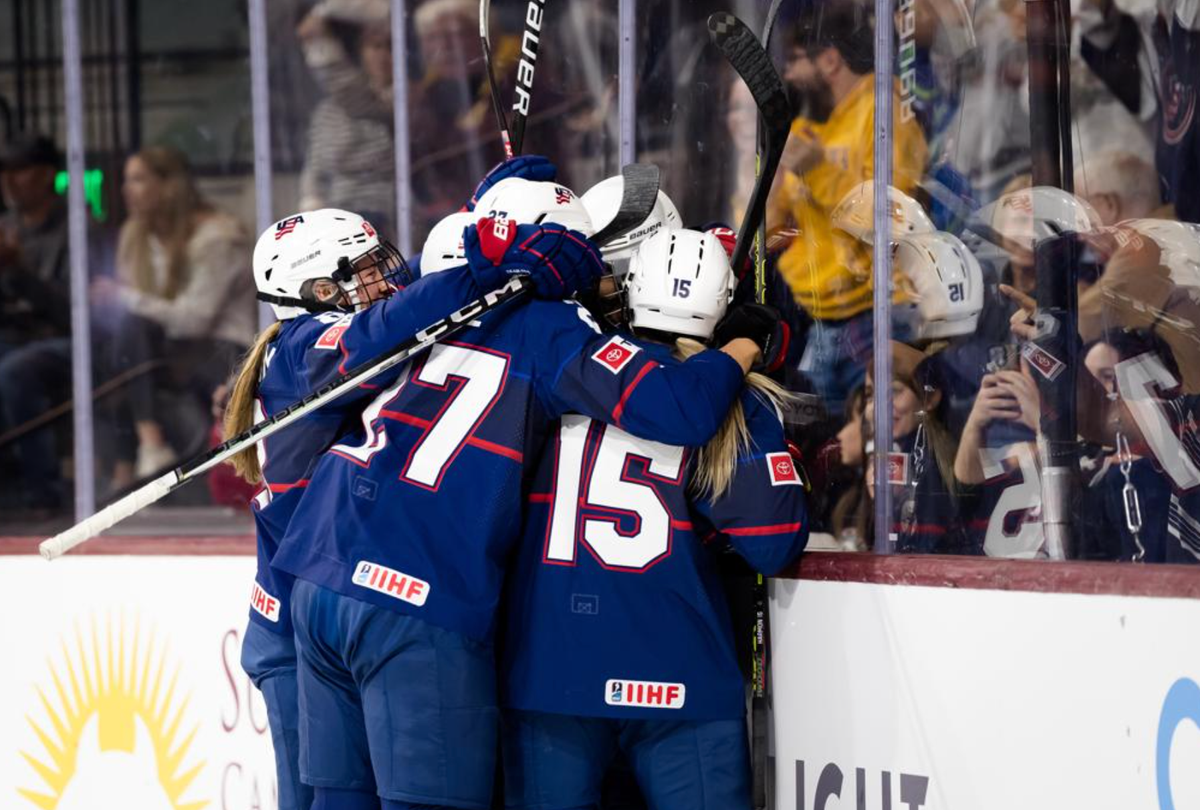 Team USA takes Game 2 of the Rivalry Series. Here's how it all went down.
Period 1
It took a few minutes for both teams to find their legs in the first frame, a couple of penalties on both sides seemed to do the trick.
A hooking penalty from Jaime Bourbonnais gave Team USA their first power-play of the day. Just 50 seconds later, Ella Shelton was sent to the box as well to give USA a 5-on-3 for about a minute.
At the 2:41 of the first period, Alex Carpenter bangs in a rebound at the side of the net to open the scoring for Team USA.
After a tight 20-minutes of play, Team USA went into the intermission with a 1-0 lead and lead the way in shots 8-6.
Period 2
The second period began and the penalties continued to roll. Emma Maltais received a two minute for tripping at the 18:42 mark. Just over a minute into the Canada penalty, Laura Stacey ripped home a shorty on a 2-on-1.
Not even 5 minutes into the period, Erin Amborse went hard into the boards and was helped to the dressing room. She would not return to the game.
Sophie Jaques failed to get the puck out of her own zone which would result in another Team USA goal. Britta Curl jumped on the turnover and made no mistake by squeezing a shot under the arm of Kristen Campbell.
At the 4:13 mark of the 2nd period, an unlucky bounce in Canada's end ended up on the stick of Hannah Bilka, which is never a good sign. The Ohio State star knocked the loose puck past Campbell extending the American lead by 2.
With the 2nd coming to a close, the Canadians outshot the Americans 12-8 through the 20-minute frame despite losing by 2.
Period 3
The third frame started off with a bang as Jamie Lee Rattray took advantage of a Nicole Hensley mistake as she danced around the goalie and buried one into the empty net just under 3 minutes into the third.
Not too far after Canada cut down the lead, they took their fifth penalty of the night as Sarah Fillier got called for roughing.
Just 15 seconds into the USA power-play an Abbey Murphy shot hits Gabbie Hughes at the top of the crease to beat Campbell, restoring the two-goal lead.
At the 5:37 mark of the period, Taylor Heise found Gabbie Hughes in front to extend the lead.
The game would come to a close with Team USA taking home the 5-2 victory in LA.
Game 3 will come in December on Canadian soil. Canada will look to make things a 2-1 series in Kitchener.